Yadira (from Networking career) said on our facebook page review, "If you want to switch careers, are committed to learn but you are not sure if software development is right for you, then I recommend you to give Industry Connect a try. You will be amazed of what you can achieve through this program."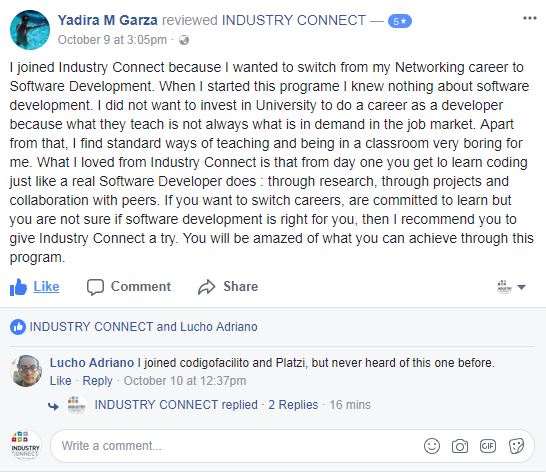 Full story
I joined Industry Connect because I wanted to switch from my Networking career to Software Development. When I started this programme I knew nothing about software development. I did not want to invest in University to do a career as a developer because what they teach is not always what is in demand in the job market.
Apart from that, I find standard ways of teaching and being in a classroom very boring for me. What I loved from Industry Connect is that from day one you get lo learn coding just like a real Software Developer does : through research, through projects and collaboration with peers.
If you want to switch careers, are committed to learn but you are not sure if software development is right for you, then I recommend you to give Industry Connect a try. You will be amazed of what you can achieve through this program.
If you are interested in a career change, please take a look our Software Programmes including, Developer, Business Intelligence and Test analyst job ready programmes.
---
What is Industry Connect?
Industry Connect is an IT/Software Career Launchpad that has everything you need to kick-start your IT/software career in AU, NZ, UK, IE, SG, HK, IN, ID, VN & PH.
Industry Connect's Ecosystem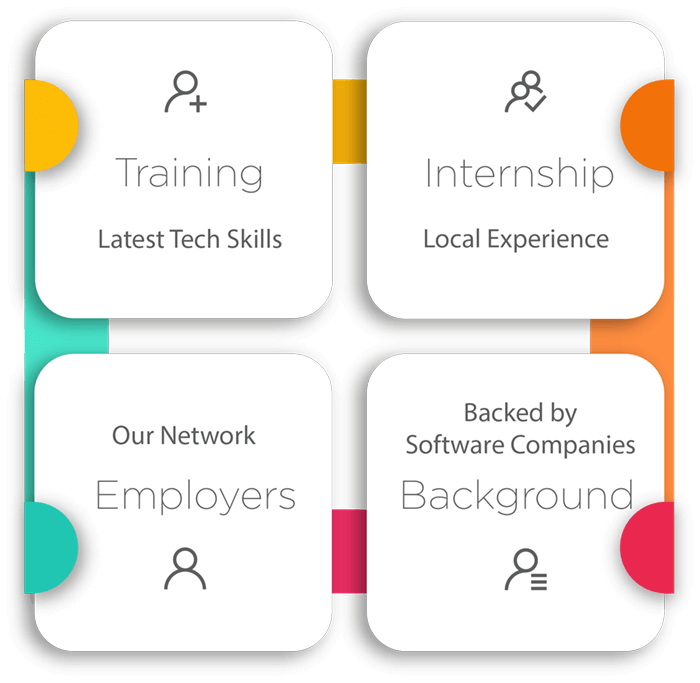 We have been helping career changers, recent IT graduates and people with career gap to start their IT/software careers.
Over the years, we have helped hundreds kick-start an IT/software career. (Verifiable evidences are available on this website)
OUR CORE
We are an innovative software training school backed by global/local software companies. Our ecosystem is an incubation process that supports our participants until they launch a tech career.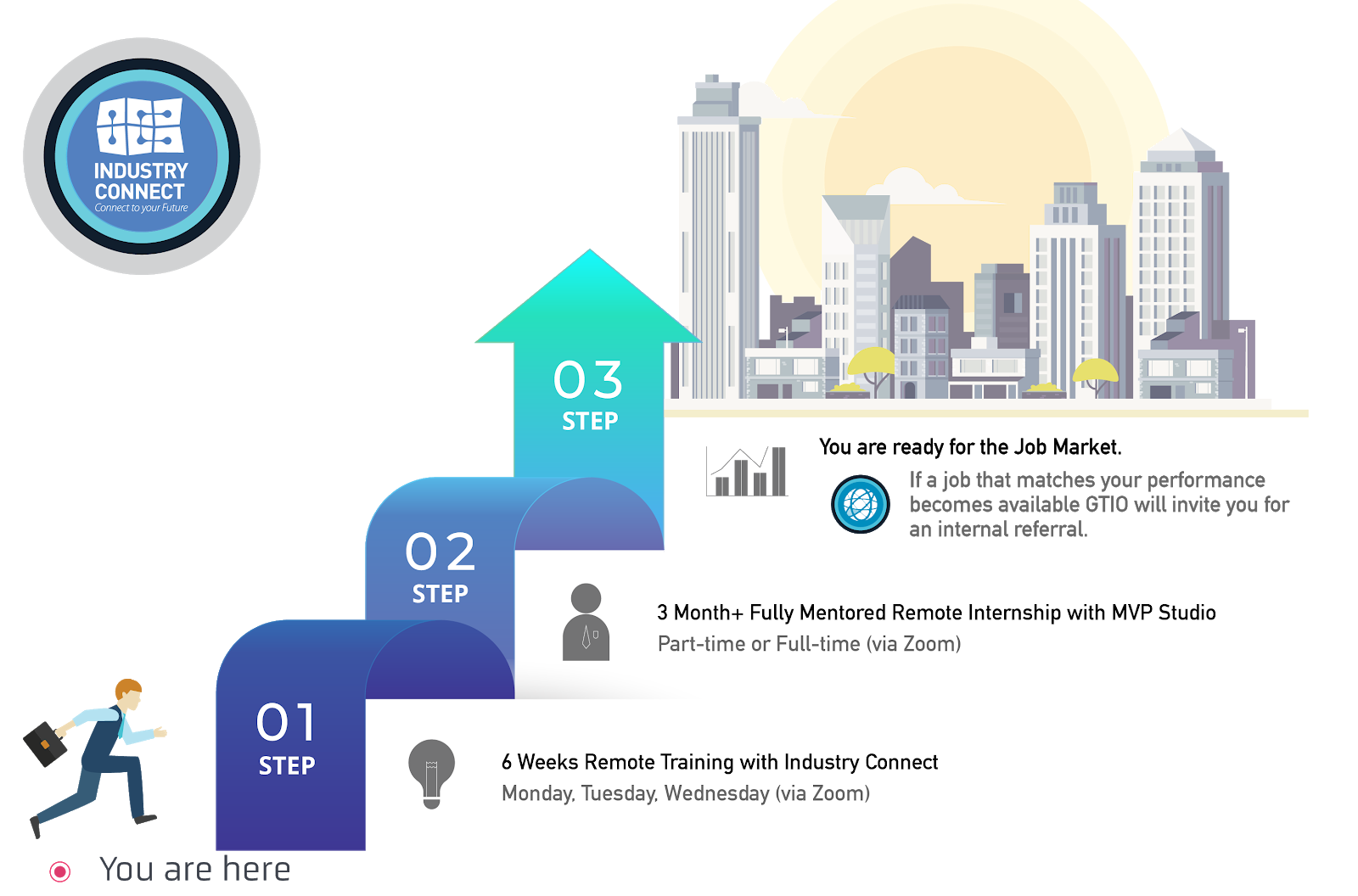 OUR PROGRAMMES
Our Job-Ready training programmes focus on,
Software Development
Business Intelligence (or Data Analyst)
Test Analyst
PROGRAMME STRUCTURE
Six Weeks Training Classes (Practical Tech Skills)
Three Months (or more) Structured Internship on Large Commercial-Scale Projects (Learning enhanced, flexible Hours)
Employer Network (job analysis and internal referral if goals are met)
You can join us via Zoom (live face-to-face meeting) remotely from anywhere and "download" the valuable knowledge & experiences from our tech experts across different tech centres.
Watch 300+ Stories of Career Starters in IT/Software