We have a new data analyst in town! This time it's Abhijeet, who joined us less than a year ago and now had a choice of careers, with four IT job offers! We caught up with him to ask about his time with Industry Connect.
Congratulations Abhijeet! Tell us a little bit about your background before joining us.
Before joining Industry Connect I was working as a warehouse operator. One of my friends introduced me to you a couple of years ago. I have a family, so it took me a year to make the decision.
I watched so many of your videos to make sure it wasn't fake, but I was so impressed, especially with so many people having career gaps, like 5 or 6 years. I had a 12 year gap from IT since I did my computer science degree, so I'm so grateful to my friend for introducing me to Industry Connect.
How did you find the 6 week job-ready programme?
How you guys designed the programme, that was awesome. You get all the knowledge you need for the industry and the jobs I could apply for. And now I can see that what we learned in the programme, that's what people in the Industry are asking.
And the tutors are great. You can contact them on Stack, you can reach out at any time. They provide all the details that will help you in the future. Even now I go back because you might not get it the first time, so I can go back and with more experience and I can understand this time.
How did you find the transition from going from the job-ready programme to the internship with MVP Studio?
Because we got all the basic knowledge required for the internship that was fine, but for me it was other stuff. I had a family, I was working full time, my wife was pregnant, I had a three month old… so lots of things were happening at that time.
But because I was so busy, that was the best part for me, the flexibility. I could watch the recordings in my own time and I could contact people and all those people would help you out, so it was really great.
What would you say some of the highlights were from start to finish?
Before joining I wasn't that confident. I started to watch videos, talk to others about my situation, and slowly my confidence improved. And you guys have lots of classes regarding leadership and motivation and all that. That helped me a lot throughout this journey.
My interpersonal skills have improved, I can face people now, speak to them for half an hour. Before that was very hard for me. This improvement will reflect in my interviews and personality too.
What advice would you give to someone who had a big career gap like yourself or someone who has a big family?
For anyone who wants to get into IT, I can say this is the right time. And don't be disheartened if you don't succeed in a few months or even a year. Keep going. You're going to get the opportunity to improve yourself and you will grab it at some point.
And the people who want to transition from another career? Just do it now, it's the right time. It took me a year to decide because my personal situation didn't allow me, but at one point it was the right time.
IT wasn't like I just searched for Industry Connect on the web, there was a lot of word of mouth from people. I kept hearing about you from lots of people and that motivated me a lot. I had friends telling me "my wife just got a job in IT through Industry Connect", so that helped me decide to join.
Well thank you so much for your time and good luck in your new job as a data analyst!
---
What is Industry Connect?
Industry Connect is an IT/Software Career Launchpad that has everything you need to kick-start your IT/software career in AU, NZ, UK, IE, SG, HK, IN, ID, VN & PH.
Industry Connect's Ecosystem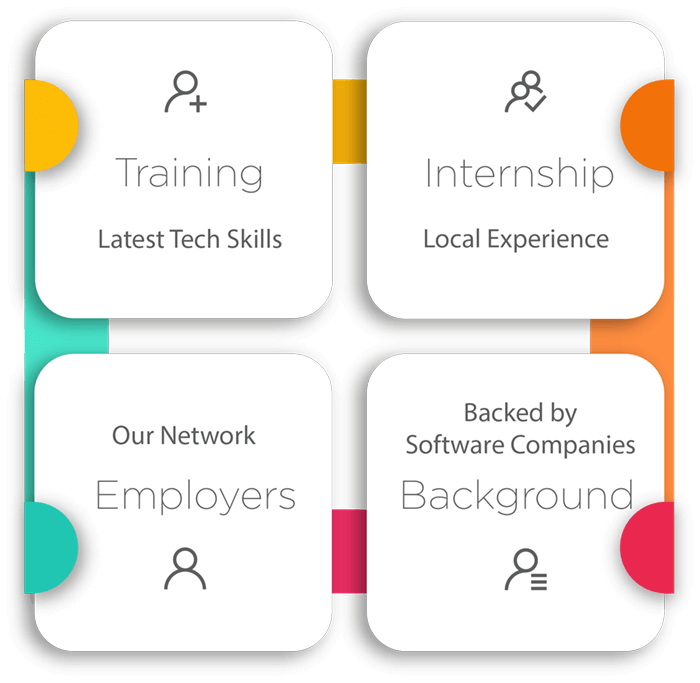 We have been helping career changers, recent IT graduates and people with career gap to start their IT/software careers.
Over the years, we have helped hundreds kick-start an IT/software career. (Verifiable evidences are available on this website)
OUR CORE
We are an innovative software training school backed by global/local software companies. Our ecosystem is an incubation process that supports our participants until they launch a tech career.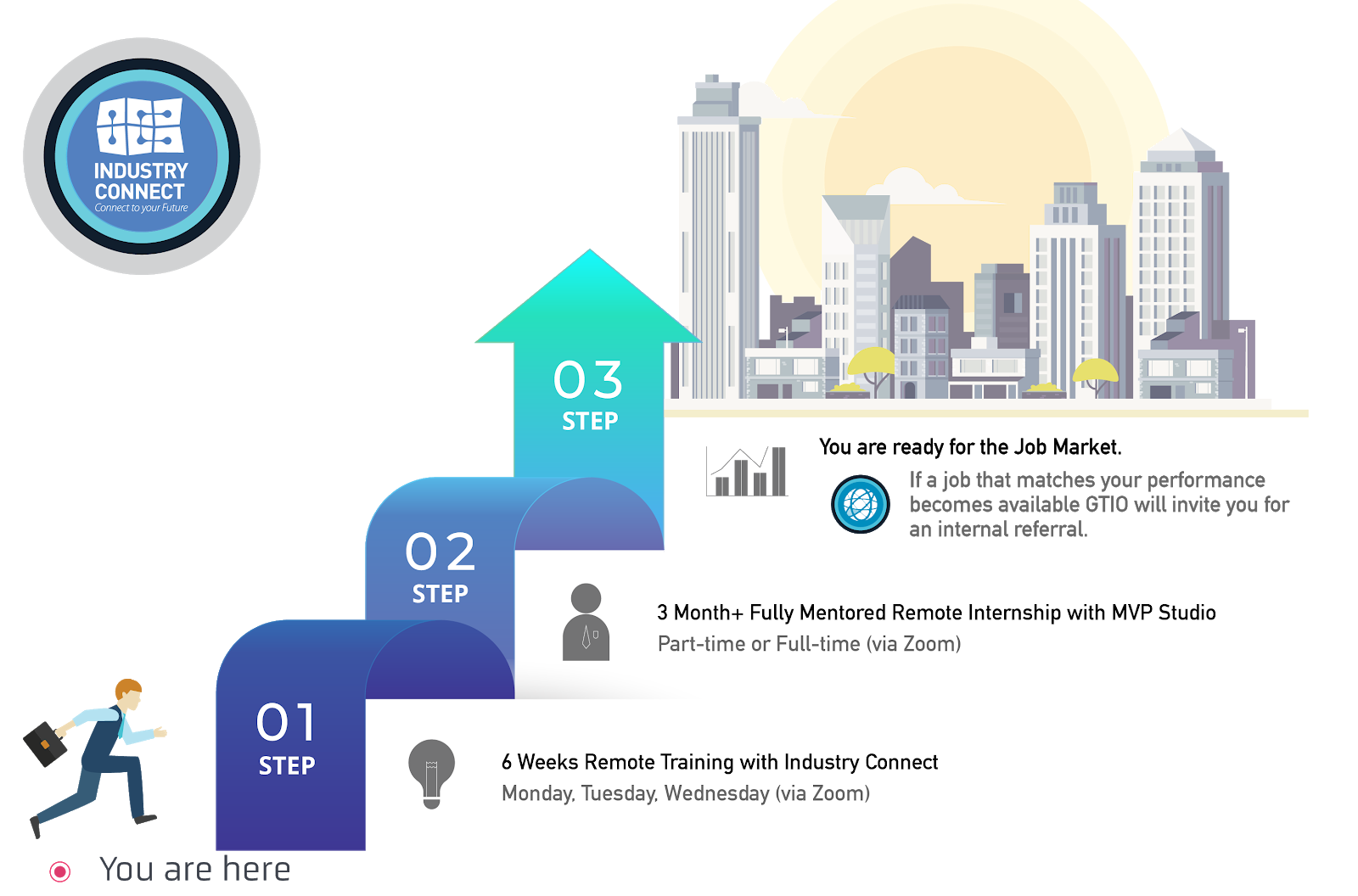 OUR PROGRAMMES
Our Job-Ready training programmes focus on,
Software Development
Business Intelligence (or Data Analyst)
Test Analyst
PROGRAMME STRUCTURE
Six Weeks Training Classes (Practical Tech Skills)
Three Months (or more) Structured Internship on Large Commercial-Scale Projects (Learning enhanced, flexible Hours)
Employer Network (job analysis and internal referral if goals are met)
You can join us via Zoom (live face-to-face meeting) remotely from anywhere and "download" the valuable knowledge & experiences from our tech experts across different tech centres.
Watch 300+ Stories of Career Starters in IT/Software