Have you ever had a burning desire, a passion that you've wanted to pursue and you get so excited because you realise that this is who you are and what you really want and then SUDDENLY……
…..you hear that small voice inside that starts to sow negativity and doubt?
"Who do you think you are?"
"You can't do that"
"People are going to think you're silly"
"You won't have a life"
"That's alot of money. What if it doesn't work?"
"What if you fail?"
Then slowly, slowly, bit by bit you allow that "small negative voice" to chip away at you and then the FEAR sets in.  
Did you know that FEAR simply stands for False Evidence Appearing Real?  
Did you know that what that means is that it's NOT REAL! YAY! (insert happy dance!)
When we come face to face with challenges / "FEAR" we either do one of two things and it's called the "Fight" or "Flight" syndrome.
We run from it (Flight) or whatever we want; or
We run towards it (Fight) and what we want and overcome the "what ifs" and keep our eyes, mind and heart focused on what we have set them on.
ADVENTURE in life is on the other side of FEAR and if you use this to PROPEL you towards what you want to achieve then you start to grow in many ways beyond what you currently see in this moment.  
Let's face it, life is always going to have challenges BUT these challenges are exactly what is needed to help you grow INTO who YOU need to BE to be able to handle what you want to achieve.  
As you face each challenge head-on without shrinking from it YOU will start to see things and opportunities differently and see yourself through a different lens as challenges grow YOU in:
Character

Mindset

Attitude

Knowledge

Application Of Knowledge

Relationships

Emotional maturity

Commitment

Perseverance 
….and so many other ways.
So TODAY take a step forward and CHOOSE to no longer let fear stop you from achieving what you want for yourself and family and getting your foot in the door and career started the IT Software Market in Australia, New Zealand and the United Kingdom.
KICK that "small negative voice" to the curb and RUN towards YOUR PASSION and DREAM as a Software Developer, or Data Analyst, or Business Intelligence Developer / Consultant, or Test Analyst.
Life is too short for sitting back and allowing life to "happen" ….. CREATE your career today.
AU/NZ/UK INFO-INTERVIEW SESSION
Meet our team to find out how our innovative programmes:
Tech Training ➕ Software Company ➕ Employer Network
have helped people just like YOU.
⏱️When: Weds 5.00pm (AEST) / 7.00pm (NZT) 
⚓Where: Live Face-to-face Meeting via Zoom Online
Check out our 150+ 💓Heart-warming Video💓 Testimonials
NOW WHAT?
🎯 To request a seat, simply click on the link below, complete the registration and one of our friendly Team will be in contact with you.
I look forward to seeing you soon on Zoom 🙂
Karla   
---
What is Industry Connect?
Industry Connect is an IT/Software Career Launchpad that has everything you need to kick-start your IT/software career in AU, NZ, UK, IE, SG, HK, IN, ID, VN & PH.
Industry Connect's Ecosystem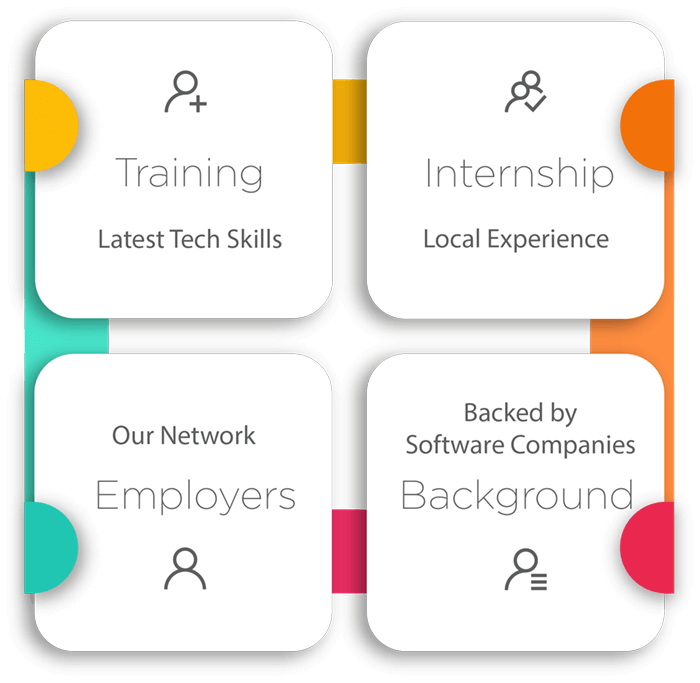 We have been helping career changers, recent IT graduates and people with career gap to start their IT/software careers.
Over the years, we have helped hundreds kick-start an IT/software career. (Verifiable evidences are available on this website)
OUR CORE
We are an innovative software training school backed by global/local software companies. Our ecosystem is an incubation process that supports our participants until they launch a tech career.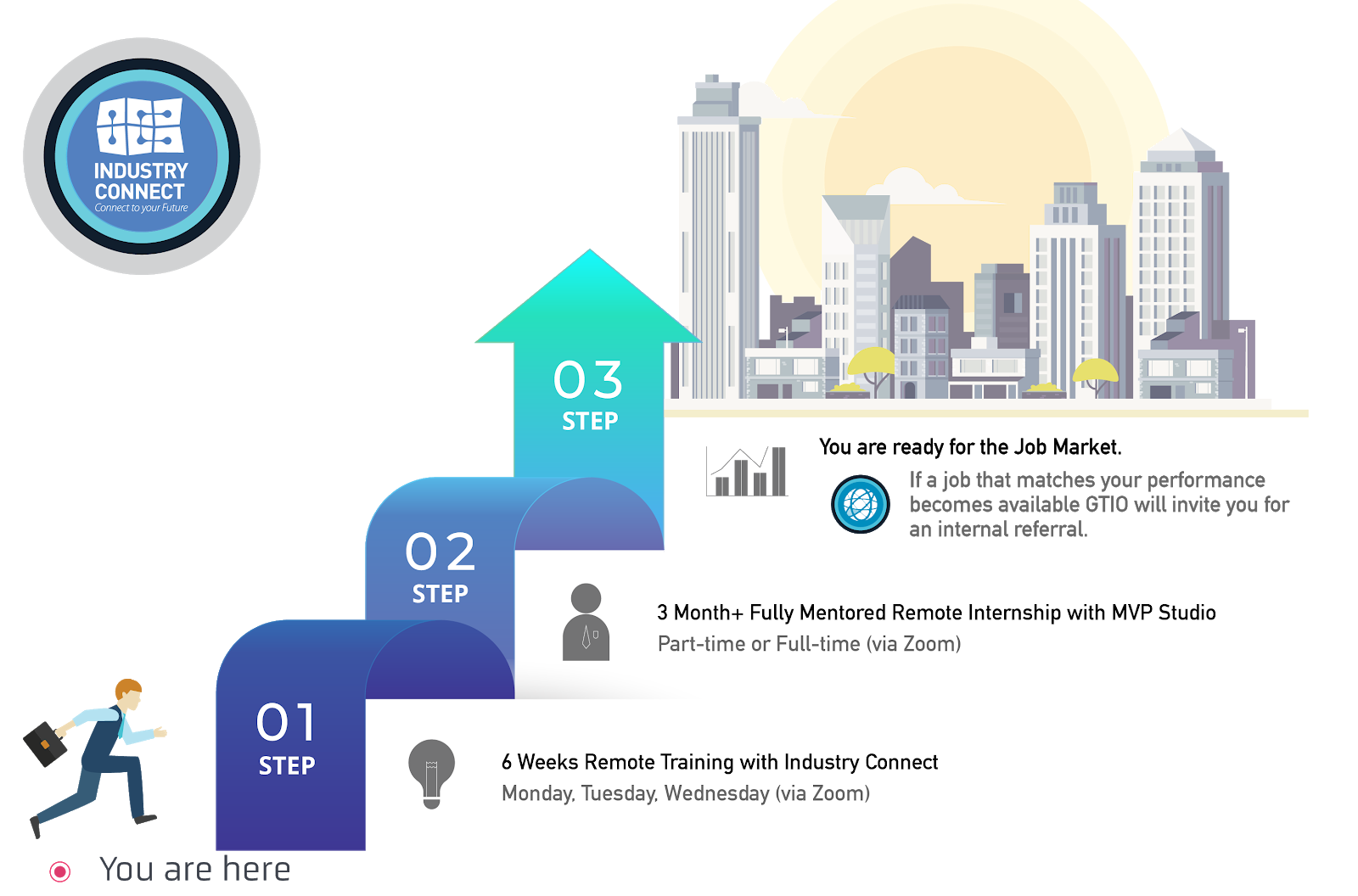 OUR PROGRAMMES
Our Job-Ready training programmes focus on,
Software Development
Business Intelligence (or Data Analyst)
Test Analyst
PROGRAMME STRUCTURE
Six Weeks Training Classes (Practical Tech Skills)
Three Months (or more) Structured Internship on Large Commercial-Scale Projects (Learning enhanced, flexible Hours)
Employer Network (job analysis and internal referral if goals are met)
You can join us via Zoom (live face-to-face meeting) remotely from anywhere and "download" the valuable knowledge & experiences from our tech experts across different tech centres.
Watch 300+ Stories of Career Starters in IT/Software