It was basically what I needed to get back into my field.
Another success story coming in from across the ditch in Australia, as Avani has just secured a job as an APS 5 data analyst!
We caught up with her to ask about her time with Industry Connect and if she had any advice for people thinking of joining.
Hi Avani! First of all, congratulations on your new job as an APS 5 data analyst! Tell us, what did you think of Industry Connect?
Yes, it definitely was the platform I was looking for to get back into my IT career. It gave me the basic knowledge of the tools and technology currently used in the IT industry. It definitely helped a lot, especially the lessons.
After that I was to spend some time learning those things by myself and the internship was the kind of thing that boosted your confidence. You felt that you could actually work in such-and-such areas using such-and-such tools.
I talked a lot about those projects in my interviews and it was basically what I needed to get back into my field, and it really helped me a lot.
What would you suggest to others?
You definitely need local experience, recent experience, using the latest tools and technologies.
You also need to have practical experience that you can show off in your interviews, you can talk about it and discuss. You also need to have a very strong reference from your current manager – that is one of the main requirements everywhere when you apply for any role.
Industry Connect provided me with all of this. I think that was more important than anything else.
Do you think Industry Connect helped you become who you are today?
Definitely. It has been very beneficial for me, I literally talked about that in all my interviews.
Particularly in this role, they asked me if I had any experience working with other team members, and I talked about our project tasks and the scrum meetings at Industry Connect. It really helped me a lot and it was an amazing experience to get in touch with people on the different side of the country or even maybe the globe.
What did you enjoy the most about your membership?
Because the role was mainly for power BI, I talked a lot about power projects. I mentioned how we are virtually connected with everyone, how we attended the scrum update every day, so we have an experience of providing regular updates on projects.
We also proacted team sessions where we practiced communication skills as well, so I mentioned all kinds of stuff in my interviews, and they were really impressed.
Would you recommend Industry Connect to others?
Yeah, definitely. If they wanted to change their career or make a comeback, then I would definitely recommend Industry Connect.
Well thank you Avani, and good luck in your new job as an APS 5 data analyst!
---
What is Industry Connect?
Industry Connect is an IT/Software Career Launchpad that has everything you need to kick-start your IT/software career in AU, NZ, UK, IE, SG, HK, IN, ID, VN & PH.
Industry Connect's Ecosystem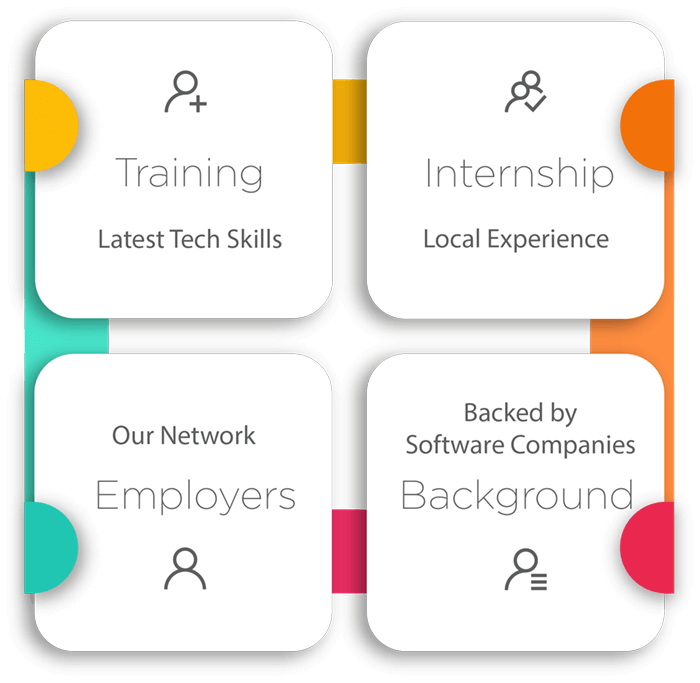 We have been helping career changers, recent IT graduates and people with career gap to start their IT/software careers.
Over the years, we have helped hundreds kick-start an IT/software career. (Verifiable evidences are available on this website)
OUR CORE
We are an innovative software training school backed by global/local software companies. Our ecosystem is an incubation process that supports our participants until they launch a tech career.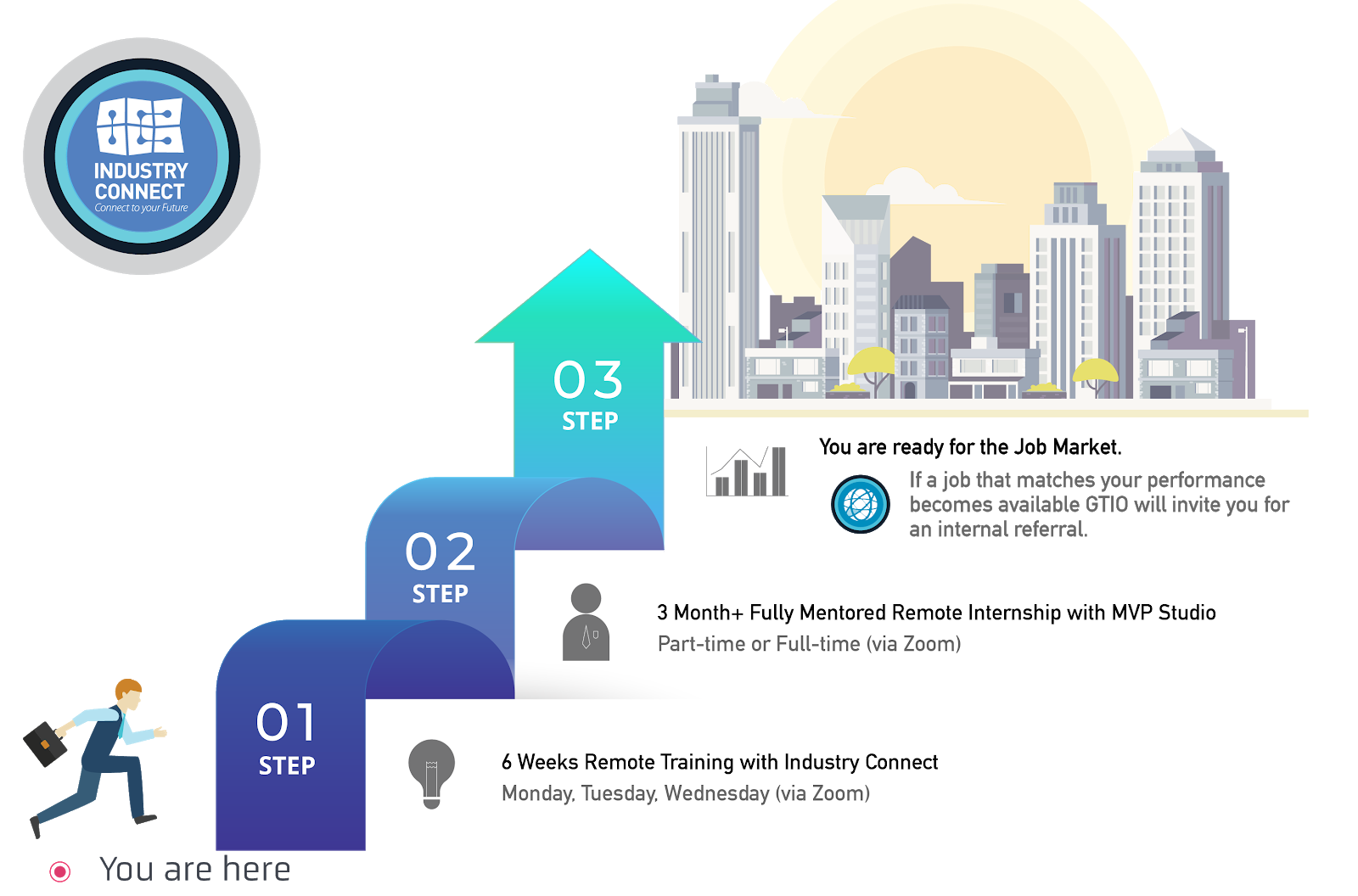 OUR PROGRAMMES
Our Job-Ready training programmes focus on,
Software Development
Business Intelligence (or Data Analyst)
Test Analyst
PROGRAMME STRUCTURE
Six Weeks Training Classes (Practical Tech Skills)
Three Months (or more) Structured Internship on Large Commercial-Scale Projects (Learning enhanced, flexible Hours)
Employer Network (job analysis and internal referral if goals are met)
You can join us via Zoom (live face-to-face meeting) remotely from anywhere and "download" the valuable knowledge & experiences from our tech experts across different tech centres.
Watch 300+ Stories of Career Starters in IT/Software