If you're just arriving in New Zealand, or finishing up with University, then finding your first job as a software developer might be harder than you think.
Most people will apply for dozens of jobs – and not even get a response. However, if you ask someone who has gone through Industry Connect, then you might get a different response…
Read what two of our recent graduates have to say about their time with us, and how we helped them find their first job as a software developer.
Mia is now a front-end developer
"Before I came to New Zealand I was a student. I studied MSSQL at AUT, and when I graduated I found it hard to get a job because I had no experience.  And it's hard to believe you have the ability to handle this job, especially for international students. That's why I want to join Industry Connect, to get hands-on experience, it's very important.
"For the team work, the most important thing is communication. It's very important to communicate with your senior developer, and with the other interns. It's especially important for international students to describe the question clearly, as English is not our first language.
"I also learnt from hands-on experience what I can do and what I can't, and that's very important. I picked up a lot of skills here, especially when it comes to computer language. C#, ASP.NET and MSSQL Server.
"If I have any advice for people thinking of coming to Industry Connect, it would be simply come here quickly! You will get lots of hands-on experience, and it's a very friendly environment with lots of teamwork."
Must be the money!
Money Saini just secured his first job as a software developer with our help.
"I came from India, my wife actually moved here last year, and I followed about 4 or 5 months ago. In those first months I started looking into software training, and that's how I found Industry Connect. I came to an information night and meet Andrew, who guided and motivated me to get a job in software development. So after 2 or 3 weeks I joined the job-ready software program.
"After the 6 weeks of the program, we attended technical sessions, and that helped me take what I had learnt and transfer into commercial experience. My mentors, especially Justin, Kumar and Greg, they are very knowledgeable and approachable, and they always helped me to learn a new technology.
"I would like to say that if someone wants to start their career in software industry, Industry Connect is the right platform for them. At Industry Connect they will learn the technology stuff, get commercial experience, and implement that technology in real-time projects."
So if you're looking for your first job as a software developer, then forget applying for dozens of different positions without success. Call us instead and ask how we can help you, just like we help Mai and Money. Our friendly and helpful staff will be happy to chat about your options.
---
What is Industry Connect?
Industry Connect is an IT/Software Career Launchpad that has everything you need to kick-start your IT/software career in AU, NZ, UK, IE, SG, HK, IN, ID, VN & PH.
Industry Connect's Ecosystem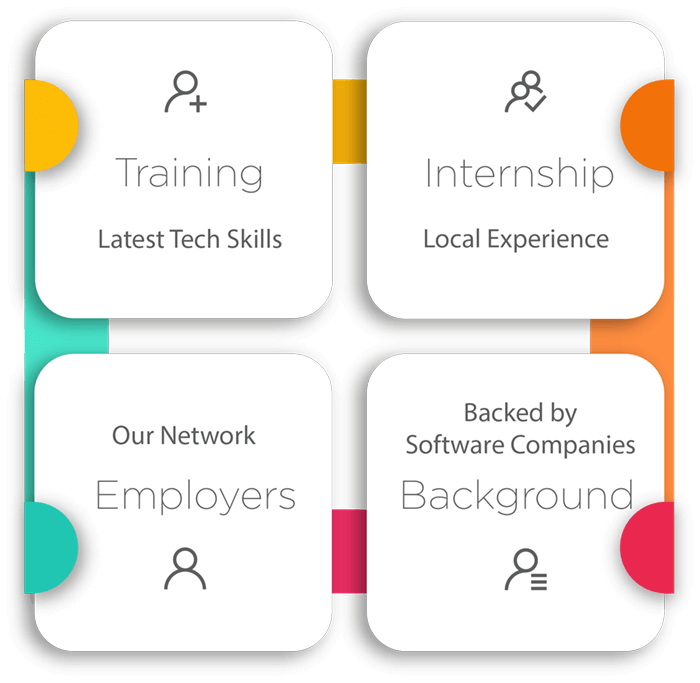 We have been helping career changers, recent IT graduates and people with career gap to start their IT/software careers.
Over the years, we have helped hundreds kick-start an IT/software career. (Verifiable evidences are available on this website)
OUR CORE
We are an innovative software training school backed by global/local software companies. Our ecosystem is an incubation process that supports our participants until they launch a tech career.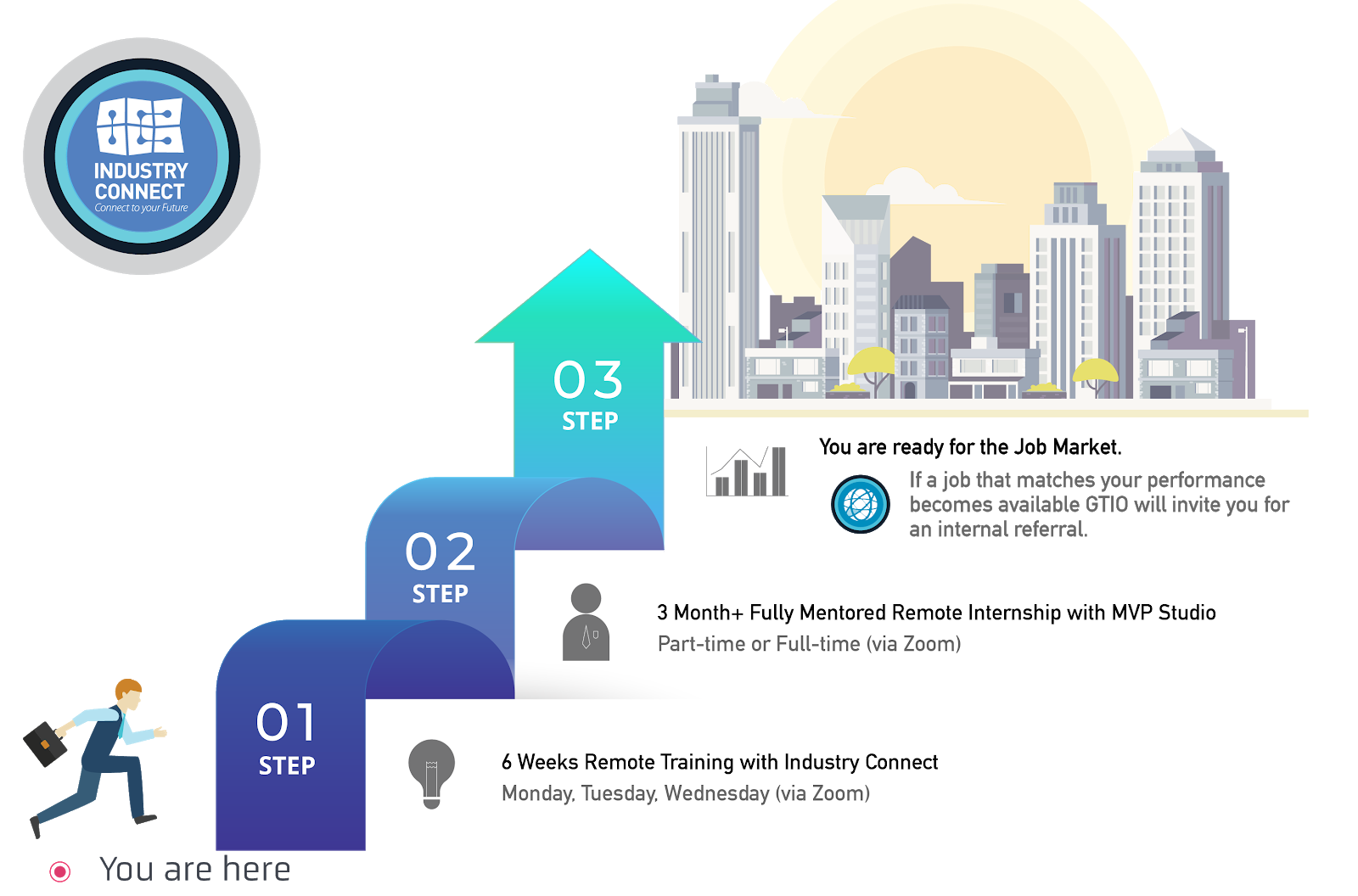 OUR PROGRAMMES
Our Job-Ready training programmes focus on,
Software Development
Business Intelligence (or Data Analyst)
Test Analyst
PROGRAMME STRUCTURE
Six Weeks Training Classes (Practical Tech Skills)
Three Months (or more) Structured Internship on Large Commercial-Scale Projects (Learning enhanced, flexible Hours)
Employer Network (job analysis and internal referral if goals are met)
You can join us via Zoom (live face-to-face meeting) remotely from anywhere and "download" the valuable knowledge & experiences from our tech experts across different tech centres.
Watch 300+ Stories of Career Starters in IT/Software