"When I was trying to get a job, there was always a problem due to my career gap and that was when I found out about Industry Connect"
For various reasons and commitments, people at times have to leave their careers that were actually very close to their hearts.
And once their commitments are over, they attempt to get back into the corporate world hoping to be given an opportunity for their past experiences and qualifications.
As the world and the job economy is constantly changing, keeping up to date and being relevant becomes integral. That is when we got to break boundaries and find a way to rise to the top, for nothing is Impossible.
We can help you bridge the career gap and make you employable again
Veena had 1.5 years of career gap and like many, she did not have local experience to land her a job in Australia.
She then did her research to explore what other options she had and chanced upon Industry Connect's Job Ready Programmes.
She embarked on the journey and found herself gaining new found skills through experiential learning in a systematic and guided manner yet maintaining independent learning.
Before she started her new career, we caught up with her to ask her about her experience with Industry Connect and how we helped her.
What do you think of the Industry Connect Initiative?
It is a great initiative as we get to learn new technologies and work on a live project to gain experience. That really helps when we are looking for a job.
Local experience is so important when it comes to getting a job and that is where this live internship opportunity comes in very handy.
They make us independent learners while guiding us. When our own efforts combine with their guidance and training, we gain more than expected. It is important that we put in our hard work and dedication too.
How was your journey at Industry Connect?
After the training, we are assigned tasks for onboarding and from the onboarding process itself we learn a lot.
We learn about new technologies and get to apply it directly onto our projects. I also learnt how to keep up with deadlines and manage my time as we all know studying and working are 2 different things.
At Industry Connect, we get to learn in stages and apply the technologies at various levels accordingly.
What would you suggest to people who want to get into the IT industry?
Hard work and never giving to give up will be my main advice. Be open to learning new things at all times.
Find out how we can help you bridge your career gap at Industry Connect.
Listen to Veena and find out all the tips of landing a career in software
---
What is Industry Connect?
Industry Connect is an IT/Software Career Launchpad that has everything you need to kick-start your IT/software career in AU, NZ, UK, IE, SG, HK, IN, ID, VN & PH.
Industry Connect's Ecosystem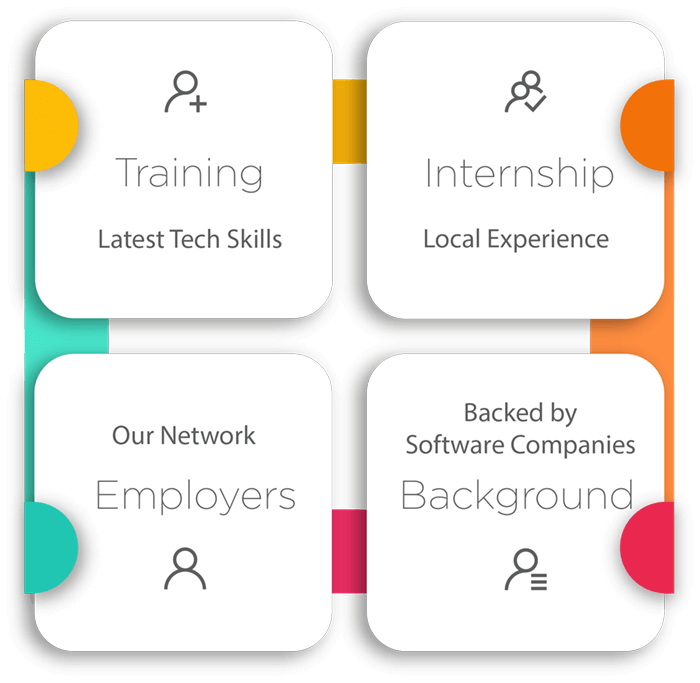 We have been helping career changers, recent IT graduates and people with career gap to start their IT/software careers.
Over the years, we have helped hundreds kick-start an IT/software career. (Verifiable evidences are available on this website)
OUR CORE
We are an innovative software training school backed by global/local software companies. Our ecosystem is an incubation process that supports our participants until they launch a tech career.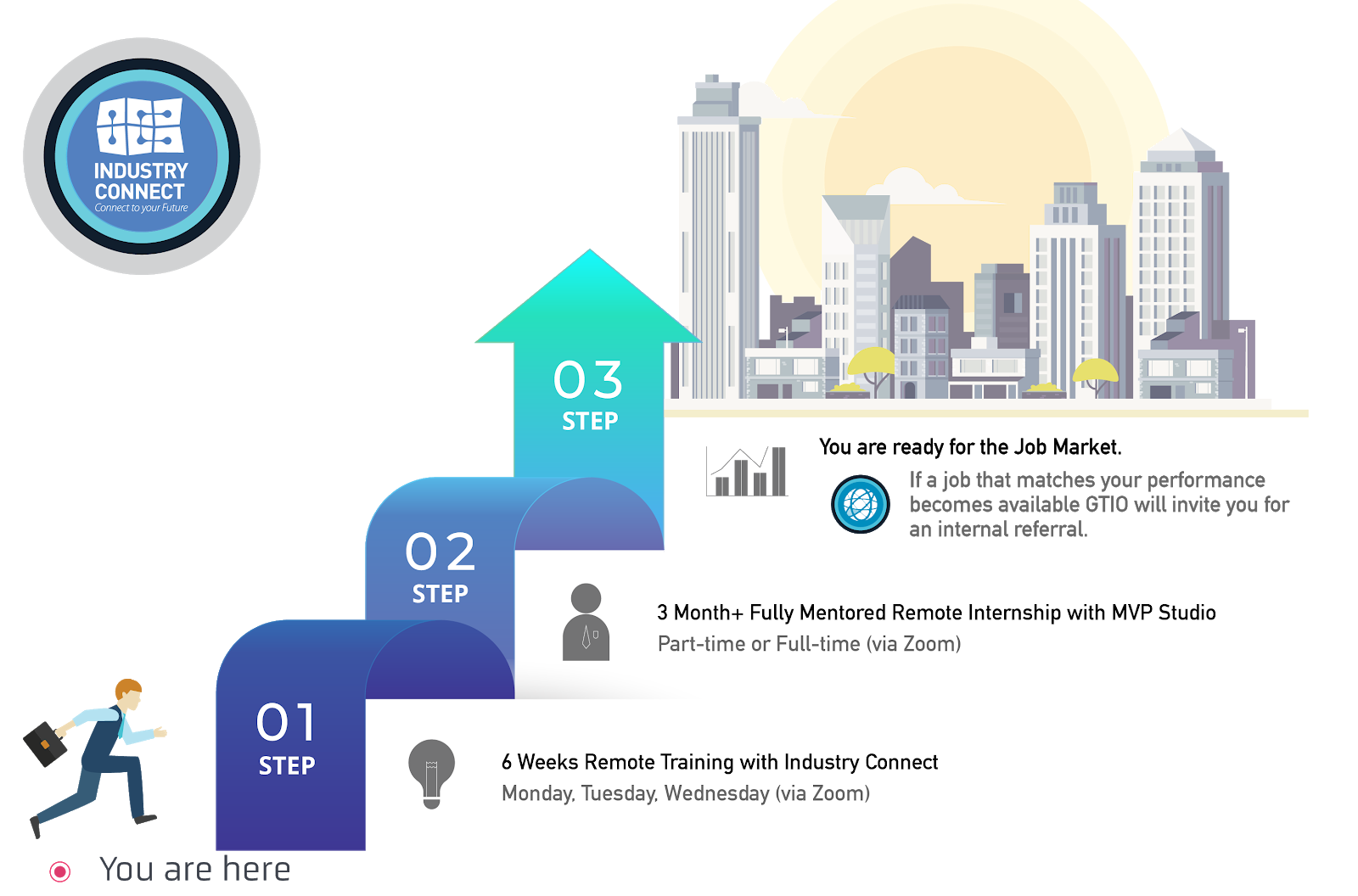 OUR PROGRAMMES
Our Job-Ready training programmes focus on,
Software Development
Business Intelligence (or Data Analyst)
Test Analyst
PROGRAMME STRUCTURE
Six Weeks Training Classes (Practical Tech Skills)
Three Months (or more) Structured Internship on Large Commercial-Scale Projects (Learning enhanced, flexible Hours)
Employer Network (job analysis and internal referral if goals are met)
You can join us via Zoom (live face-to-face meeting) remotely from anywhere and "download" the valuable knowledge & experiences from our tech experts across different tech centres.
Watch 300+ Stories of Career Starters in IT/Software