Well, that depends on who you ask! If you ask someone who just came out of University and went straight into the world trying to find IT jobs in New Zealand, then the answer is going to be yes. Yes, it is hard to find IT jobs in New Zealand. Very hard. You'll find these recent graduates applied for lots of positions, got little response and even less interviews. However… if you ask someone who has participated in our Internship Programme, then you might get a different response…
Take a look at some of the past interns who have gone on to find IT jobs in New Zealand thanks to our teaching, coaching, connections and job hunting skills.
Zak Cook is now in C# Software Development at The Scenic Hotel Group
"Industry Connect was a great experience! I got training to be in a real world development environment with a fantastic bunch a people. Had so much fun in the lively office with everyone else. Everyone is so friendly and willing to help you learn. I truly cannot think of a better way to get the experience and references you need to land your first job in Software Development."
Gokul Raj is now a Software Developer at Middleware
"Thanks to industry connect I got my job in Middleware NZ .The program helped to improve my IT skills not only the skills it also helped me putting my hard work in the right direction to achieve the key to success. when I started looking for job in NZ there had been lot of rejections for the jobs I have applied even though I am confident and good in the technology. They expect something more from it.
So after working in some commercial projects through industry connect the employers were able recognize me as a one of the potential employee to get recruited for the company and I have given a chance to attend the interview.Which boost my confidence level to its peak.It also has great friendly working culture allows me to work on various parts of the projects.I am glad that i have been a part of a wonderful team.
I am glad to recommend this program for anyone who want to be a software developer in NZ.
Mary Yi now works as a Software Developer at Data Insight.
I would like to tell you my panic job search experiences, and success story to land my first IT job in NZ.
After completed NZ IT degree, I started looking for IT jobs in New Zealand, like many international graduate students. I believe I will be able to get job quickly with local degree, and couple years of IT work experiences from China. I have sent out approximately 20 to 40 resumes, get zero response. I was so frustrated, and even doubt if I could get any jobs in NZ. Until one day, I got only one call from an IT agency,he asked me have you got any NZ experiences. Of course I do not have. From then, I started realising something which may be the main reason for not having any responses from employer.
I actually no idea how to get NZ practical work experience until found Industry Connect, When I first heard the name "industry connect", it makes me image I am connecting to NZ IT industry. I went through an amazing program, where I met great recruiting experts. They helped me a lot of interview skills and resume tips that has given me so much confident to deal with job interview. After program, I was put in a software development team, where I have got a lot of program tasks to practice, and enhanced my IT skills. The most important thing, I am getting familiar with NZ work culture and environment. This also has a positive impact on my current job.
---
What is Industry Connect?
Industry Connect is an IT/Software Career Launchpad that has everything you need to kick-start your IT/software career in AU, NZ, UK, IE, SG, HK, IN, ID, VN & PH.
Industry Connect's Ecosystem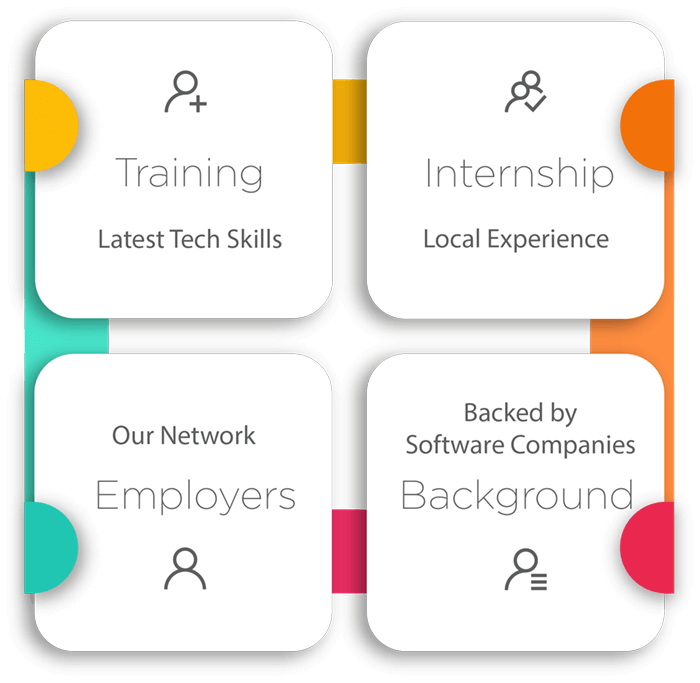 We have been helping career changers, recent IT graduates and people with career gap to start their IT/software careers.
Over the years, we have helped hundreds kick-start an IT/software career. (Verifiable evidences are available on this website)
OUR CORE
We are an innovative software training school backed by global/local software companies. Our ecosystem is an incubation process that supports our participants until they launch a tech career.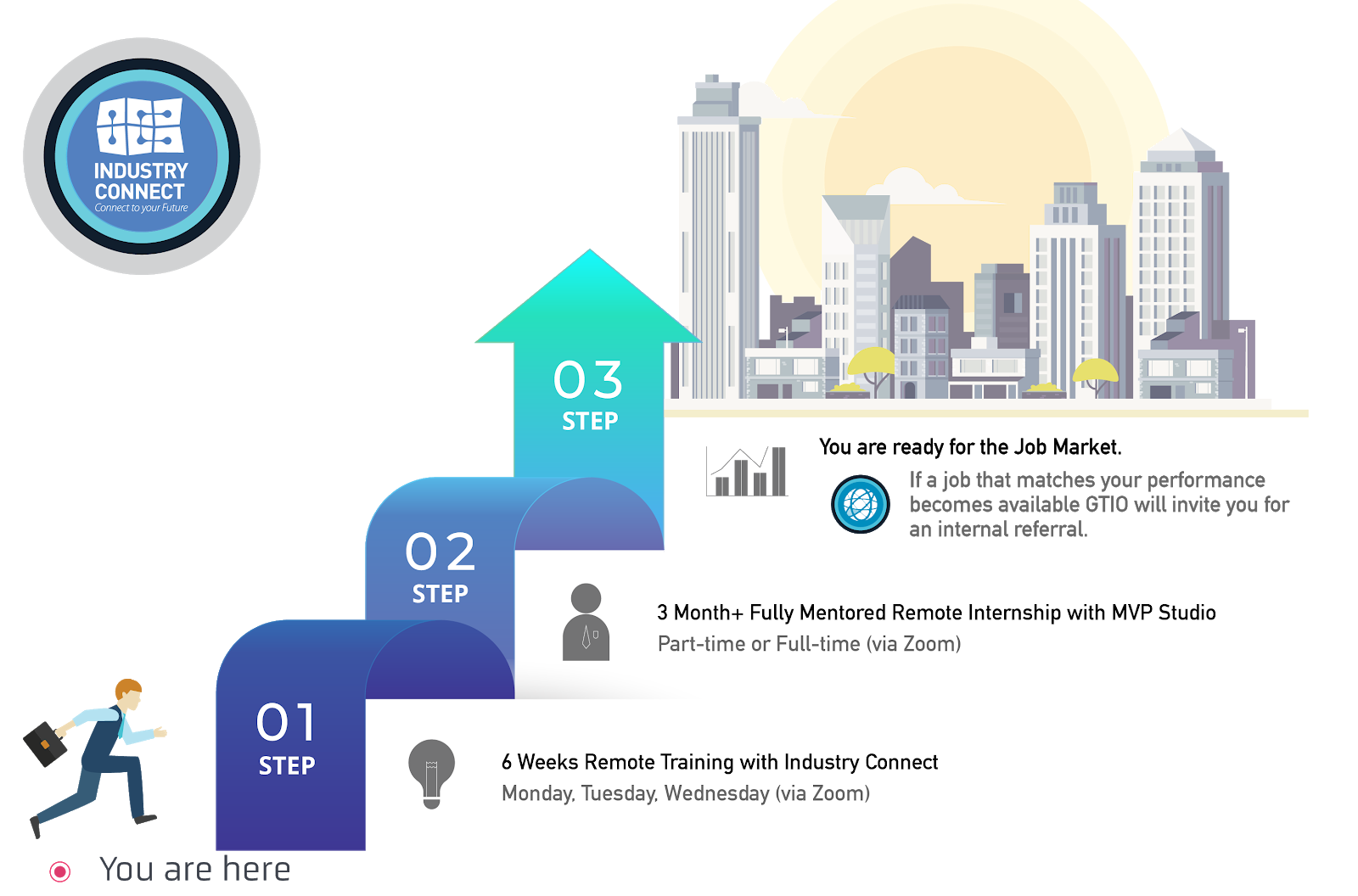 OUR PROGRAMMES
Our Job-Ready training programmes focus on,
Software Development
Business Intelligence (or Data Analyst)
Test Analyst
PROGRAMME STRUCTURE
Six Weeks Training Classes (Practical Tech Skills)
Three Months (or more) Structured Internship on Large Commercial-Scale Projects (Learning enhanced, flexible Hours)
Employer Network (job analysis and internal referral if goals are met)
You can join us via Zoom (live face-to-face meeting) remotely from anywhere and "download" the valuable knowledge & experiences from our tech experts across different tech centres.
Watch 300+ Stories of Career Starters in IT/Software