Here at Industry Connect, we don't just give you training and then kick you out the door! Once we put the time and effort into teaching you the latest industry practices, we want to see that hard work put to good use. That's why we find you internships so you can take that knowledge to the next level.
Our team down in Wellington have completed their course and are now joining MVP Studios on an IT internship in Wellington, so we sat down with them to ask about their thoughts on everything.
So what do you think about your time here at Industry Connect? The level of support that you got in-house, like the whole community had for you here?
"This is my first intership and I really enjoy doing it. I feel more comfortable using the newest technologies, so I'll keep grinding, working hard, and try to get my tasks completed. My mentor was really helpful, like  when I flick a message through she would reply immediately, so it was really helpful. And also I used the question hub as well, so it was really helpful."
"It's a really trusting and people oriented type of meeting, people are always interested, always active on slack, always helping… these things like giving us the right direction, how to get an interview, how to face the interview, and how to get a proper CV in order to get a perfect job, a nice job, so I think Industry Connect is really helpful and it makes people the best also thank you."
"I think it's really great. I'm taking the time to complete the task but at the end it helped my coding practice improve and it was really helpful. And there are really great people behind us that helped us and constantly encouraged us to get the task complete and to prove our best coding and how to do the coding best. They also really helped with our soft skills and how to get an interview, along with which types of questions would be asked at the interview and how to prepare for it, so it's a real credit."
"I think it's a really enjoyable internship, and from it, I can learn a lot of skills and sharpen my skills and experience. I'm sure that as soon as I finished my tasks, I'll try and get a job as soon as possible!"
So there you have it, four more satisfied customers on their way to start their careers with an IT internship in Wellington thanks to us!
---
What is Industry Connect?
Industry Connect is an IT/Software Career Launchpad that has everything you need to kick-start your IT/software career in AU, NZ, UK, IE, SG, HK, IN, ID, VN & PH.
Industry Connect's Ecosystem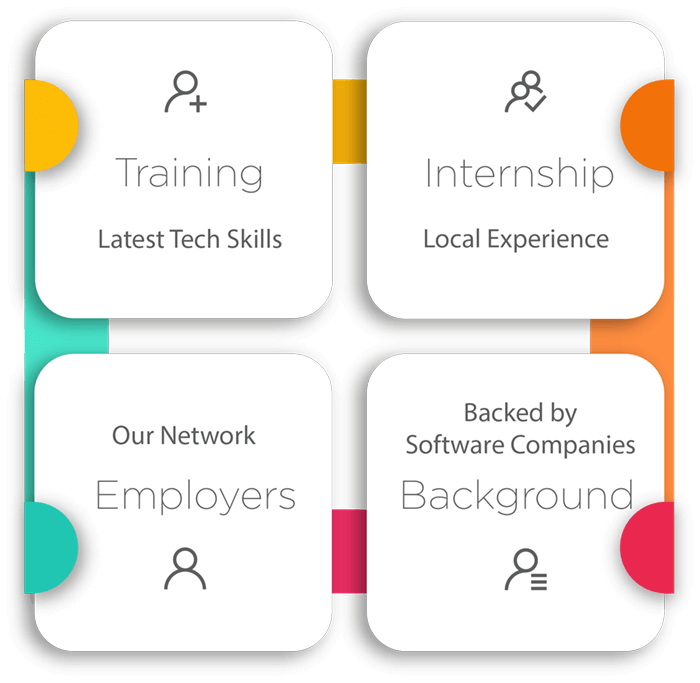 We have been helping career changers, recent IT graduates and people with career gap to start their IT/software careers.
Over the years, we have helped hundreds kick-start an IT/software career. (Verifiable evidences are available on this website)
OUR CORE
We are an innovative software training school backed by global/local software companies. Our ecosystem is an incubation process that supports our participants until they launch a tech career.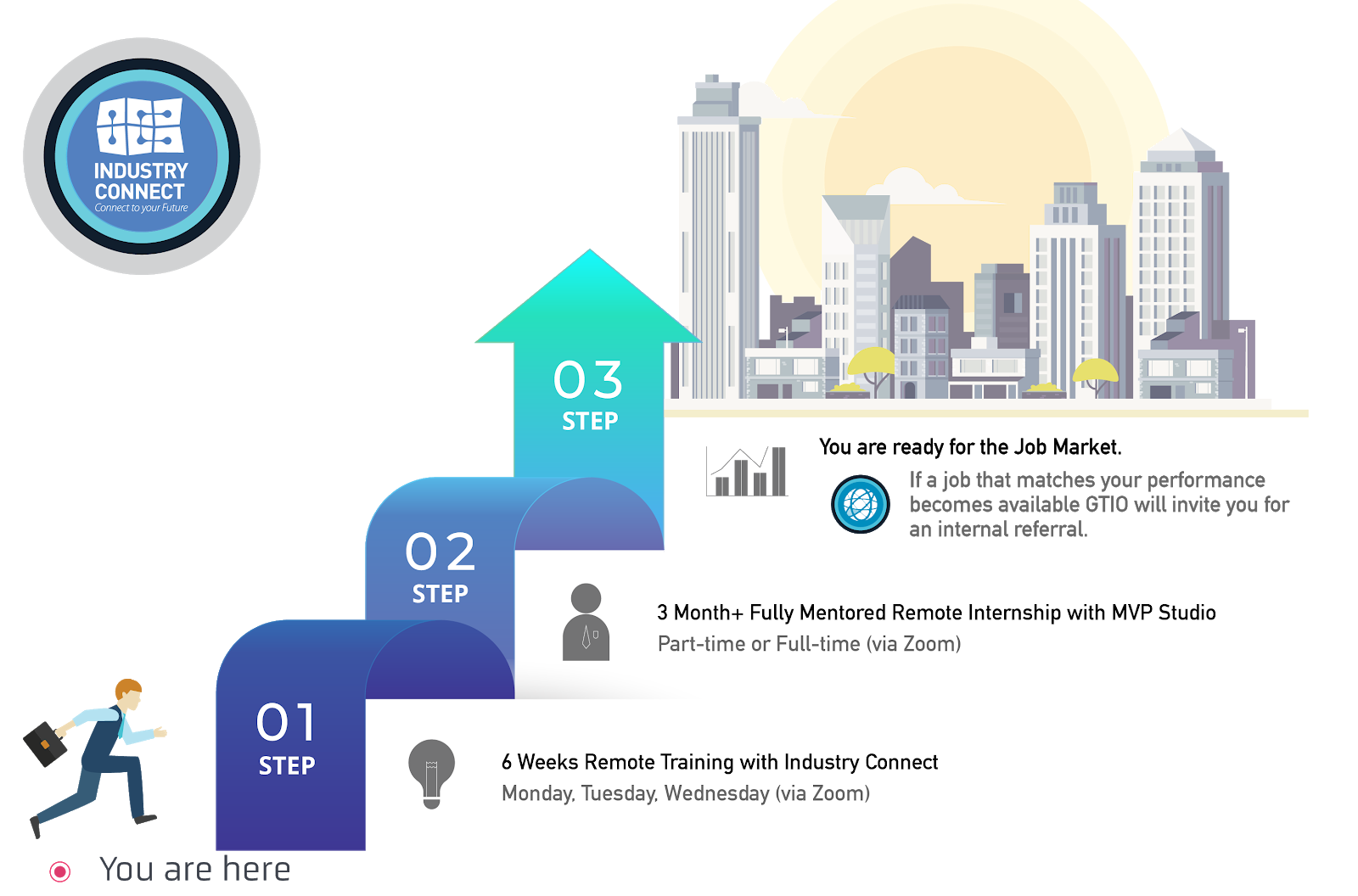 OUR PROGRAMMES
Our Job-Ready training programmes focus on,
Software Development
Business Intelligence (or Data Analyst)
Test Analyst
PROGRAMME STRUCTURE
Six Weeks Training Classes (Practical Tech Skills)
Three Months (or more) Structured Internship on Large Commercial-Scale Projects (Learning enhanced, flexible Hours)
Employer Network (job analysis and internal referral if goals are met)
You can join us via Zoom (live face-to-face meeting) remotely from anywhere and "download" the valuable knowledge & experiences from our tech experts across different tech centres.
Watch 300+ Stories of Career Starters in IT/Software