"It's a very good place to learn new things and work in a group."
Business Intelligence programming is becoming more and more popular recently, with job positions opening up throughout the IT industry.
A BI developer is a data expert, usually with a strong background in computer science and/or programming, and a junior business intelligence role is a foot in the door of this illustrious career.
In addition to working with databases, a junior business intelligence developer also designs and creates tables, and creates a warehouse database to store large amounts of data and ensuring that the operating processes are functioning properly.
One of recent graduates over in Sydney, Australia landed a job as a junior business intelligence developer, so we caught up with him to ask about his time with Industry Connect.
What do you think of Industry Connect's initiative?
Industry Connect is a great platform for people who are looking for a job. I was looking for a job in the business intelligence discipline or data analyst and I believe Industry Connect has how they structured their course and their plan, along with the MVP Studio, is great.
It's well organized and it helps a job seeker to understand in what process he needs in a real workplace.
As well as that they also help out with interview preparation, source, and use slack for regular team meetings and group chatting. We discuss the project progress and everything, people are talking about their work, sharing their knowledge which helps people to understand things they might be stuck on.
How did Industry Connect help you secure your job as a junior business intelligence developer?
We had a tutorial session in the beginning before we start working in the MVP Studio. There are so many important aspects we discussed there. When we finished those tutorial classes and then we started our projects.
We had to finish a lot of tasks, and with those tasks, so many new things come which help us to understand what jobs actually looked like and what sort of things you need to do your job.
I started with the small tasks first then, we started with sequel tasks, in which we needed to do some coding – that's the core part of any analyst.
After that we had to work on the ETL process and also SSAS and Power BI. This is the whole environment for BI people.
Industry Connect make the tasks in a very constructive way. They don't give anything too difficult in the beginning, there's a step by step approach. If you can finish the first step, then it will make it easier for the second step.
What did you think of your mentor at Industry Connect?
My mentor was very good. My mentor was Sana, she always helped me whenever I need it. Like she replied to me whenever she was able to. Whenever I make any I got in difficulties in the project work, I went to her to talk to her. Not only her, but some other people helped a lot too.
It's a very good place to learn new work and work in a group. It not only teaches you the work, but how to work in a team and to collaborate your work and data.
Get on the career ladder as a junior business intelligence developer!
Securing a junior business intelligence position isn't as easy as applying and turning up to the interview. Experience and soft skills are the key!
Come and talk to us at Industry Connect if you would like to know more.
Juanita Strydom, the General Manager of Industry Connect, will be online on Wednesday. Joining her with the Industry Connect team members, as well as the owners of successful software companies, all of whom are ready to answer any questions you may have.
The gang will explain who we are, what our programmes are, and how you can join us.
To secure your seat in the info interview session, simply click here and fill out the form and we'll be in touch to confirm your invitation!
Secure a junior business intelligence job through Industry Connect!
---
What is Industry Connect?
Industry Connect is an IT/Software Career Launchpad that has everything you need to kick-start your IT/software career in AU, NZ, UK, IE, SG, HK, IN, ID, VN & PH.
Industry Connect's Ecosystem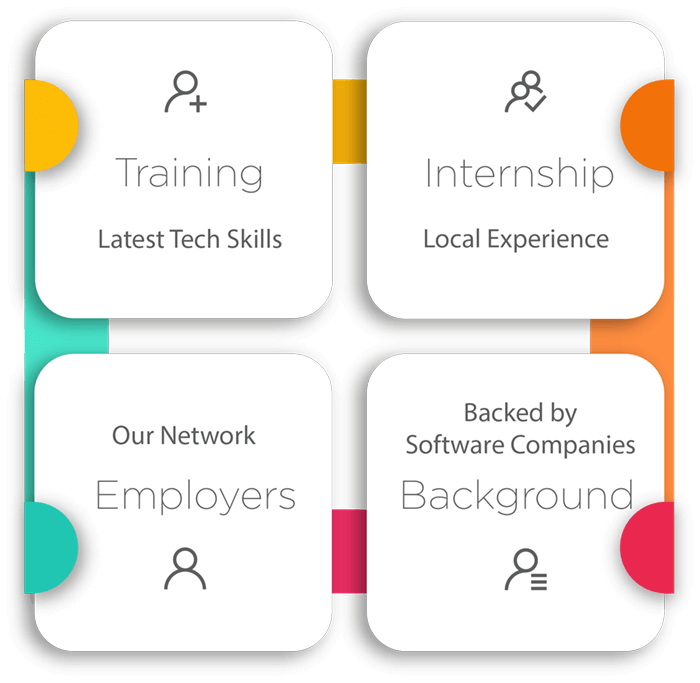 We have been helping career changers, recent IT graduates and people with career gap to start their IT/software careers.
Over the years, we have helped hundreds kick-start an IT/software career. (Verifiable evidences are available on this website)
OUR CORE
We are an innovative software training school backed by global/local software companies. Our ecosystem is an incubation process that supports our participants until they launch a tech career.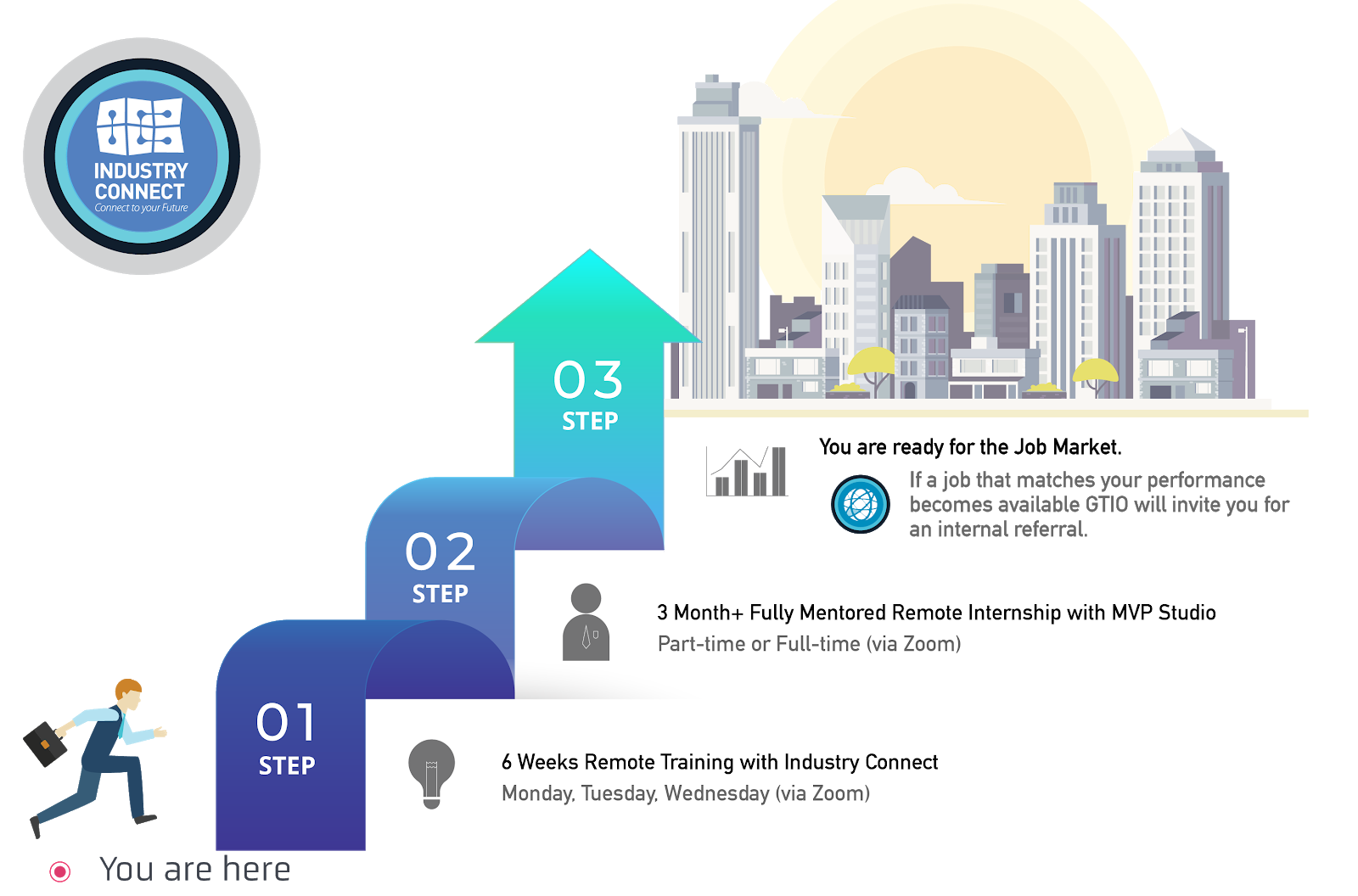 OUR PROGRAMMES
Our Job-Ready training programmes focus on,
Software Development
Business Intelligence (or Data Analyst)
Test Analyst
PROGRAMME STRUCTURE
Six Weeks Training Classes (Practical Tech Skills)
Three Months (or more) Structured Internship on Large Commercial-Scale Projects (Learning enhanced, flexible Hours)
Employer Network (job analysis and internal referral if goals are met)
You can join us via Zoom (live face-to-face meeting) remotely from anywhere and "download" the valuable knowledge & experiences from our tech experts across different tech centres.
Watch 300+ Stories of Career Starters in IT/Software