Another week another success story! This time it's Moss, who has just landed his first junior software developer job in New Zealand.
First of all, congratulations! Why don't we start with a little bit of your background?
Sure, I'm Chinese, and I came here in Autumn 2015. I studied for a year at Unitech, programming, with a major in software development.
And how did you find out about Industry Connect?
Industry Connect is quite popular amongst IT Students, at least at Unitech, because some of my friends are already here and wanted me to join them, study together and achieve our dreams together here.
And how has joining Industry Connect helped you get a junior software developer job?
Firstly, it has grown my confidence. I'm very easily nervous, and when I came here we practiced with mock-interviews, so I didn't have to be nervous doing a real interview. Secondly, Industry Connect is like a big family. We encourage each other, and we study with each other and we share information. It's quite a nice place.
What would you tell a friend about Industry Connect?
I would tell them, as per my own experience, finding a job here is very, very hard. You have to experience a very dark period, it's a very sad thing. But I would invite my friends to Industry Connect, because you will make a lot of good friends who will support you and encourage you.
Huge congratulations to Moss on landing his first job as a junior software developer in New Zealand!
How we help people enter the IT industry
There's no one better than Industry Connect to help you enter the IT industry and launch your career. We've been working in the IT industry for over almost 20 years, and know this business inside-out. We recognise that most IT employers don't want to bother with the time and money it takes to "up-skill" a new employee, and would rather hire someone at that level to begin with.
We can get you to that level, so when it comes to securing your first job, you're already ahead of the pack. Here with us, you'll be working with experienced developers and real clients. Here you'll learn the in's and out's of the industry, gaining an understanding of how business works. With us you will work alongside other developers, both experienced and new Graduates like yourself, acquiring communication skills, both professionally and personally.
---
What is Industry Connect?
Industry Connect is an IT/Software Career Launchpad that has everything you need to kick-start your IT/software career in AU, NZ, UK, IE, SG, HK, IN, ID, VN & PH.
Industry Connect's Ecosystem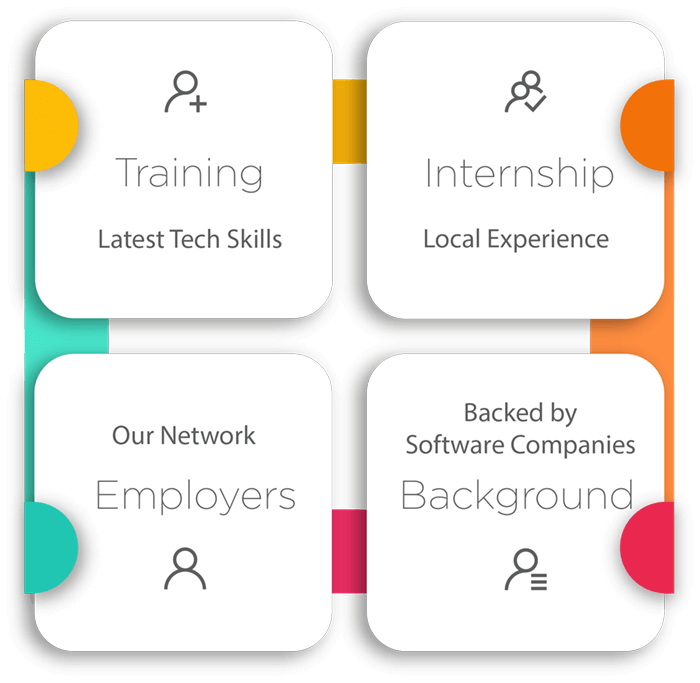 We have been helping career changers, recent IT graduates and people with career gap to start their IT/software careers.
Over the years, we have helped hundreds kick-start an IT/software career. (Verifiable evidences are available on this website)
OUR CORE
We are an innovative software training school backed by global/local software companies. Our ecosystem is an incubation process that supports our participants until they launch a tech career.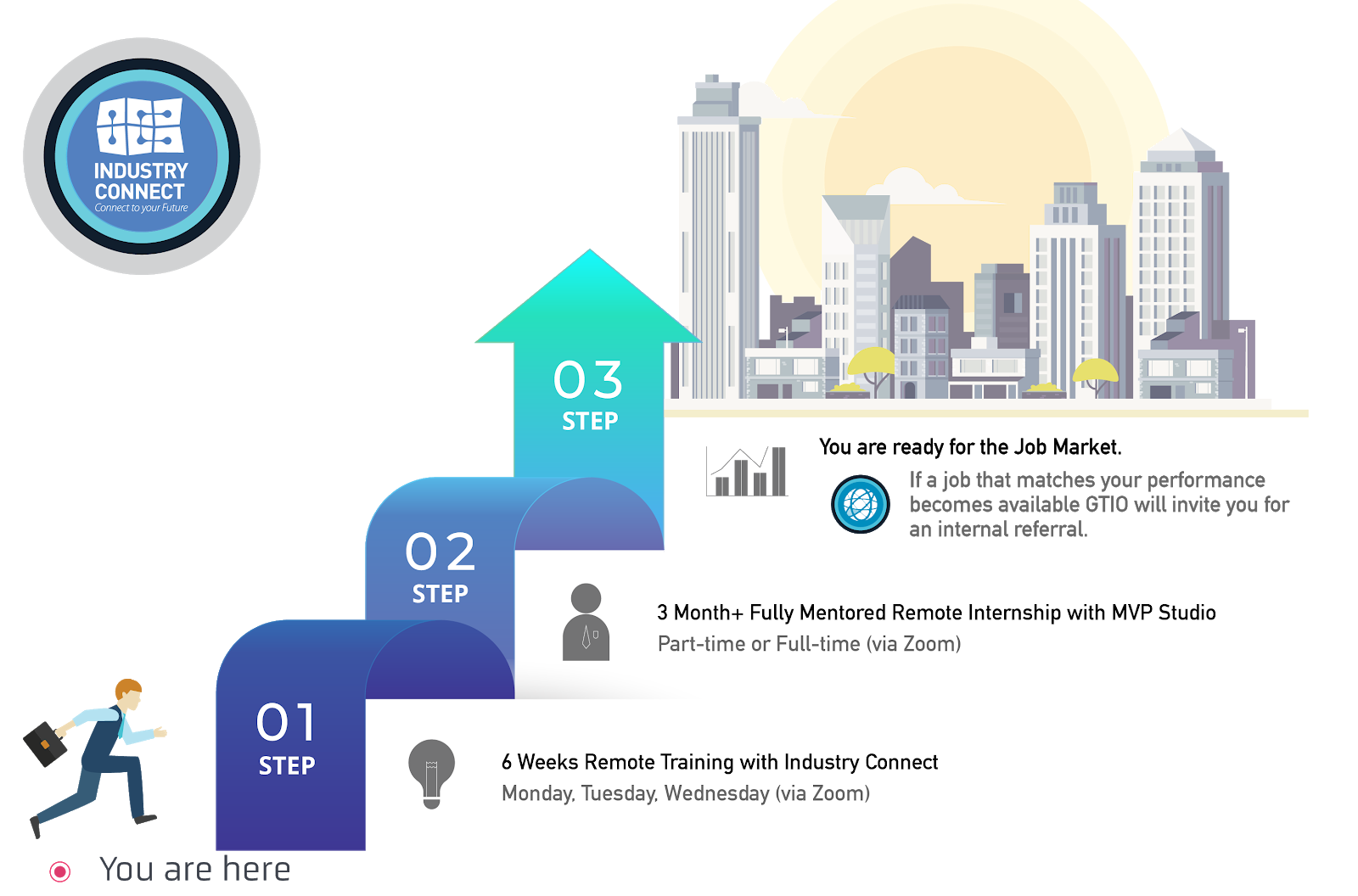 OUR PROGRAMMES
Our Job-Ready training programmes focus on,
Software Development
Business Intelligence (or Data Analyst)
Test Analyst
PROGRAMME STRUCTURE
Six Weeks Training Classes (Practical Tech Skills)
Three Months (or more) Structured Internship on Large Commercial-Scale Projects (Learning enhanced, flexible Hours)
Employer Network (job analysis and internal referral if goals are met)
You can join us via Zoom (live face-to-face meeting) remotely from anywhere and "download" the valuable knowledge & experiences from our tech experts across different tech centres.
Watch 300+ Stories of Career Starters in IT/Software