This week sees another success story from Industry Connect, with Jyoti landing her dream job as a data analyst.
Before she left us to start her new career in the IT world, we caught up with her to ask her about her time with us.
Congratulations Joyti, we're so proud of you, you've come such a long way in your journey! Please share with everyone a bit of backstory on where have come from and how you come to be with Industry Connect.
I did my bachelor's in information technology from Auckland Institute of studies last year, and after that I started searching for jobs but it was proving very difficult because I didn't have New Zealand experience and that was like the main criteria, even for entry-level jobs. They wanted someone who's worked a bit in New Zealand and who knows the culture, so it was it was proving difficult.
Then I came across Industry Connect, so I did quite a bit of research on my part; I spoke to ex-participants as to how things worked here, I spoke to you, and then you forward me to Juanita and Justin, and they both explained to me how the whole process works and as to what exactly you do here. It's more of a grooming thing, I mean I had technical knowledge, but changing myself according to the New Zealand market was proving a challenge for me and that's where Industry Connect came in.
And it's more of a holistic thing too, rather than simply technical skills…
Yes! It's the way you dress, the way you talk – I mean my accent is way too strong, I was told that again and again, they are brutal here, but that's what is needed. If you don't tell me where I'm going wrong, there is no scope of improvement is there?
It can't help you if you can't be honest yeah. And you've come such a long way, I also noticed that your speech has slowed down a lot.
Yes, I used to talk so fast when I started here, but now it's much better. I mean people can understand me now!
It's so good to see how much you've grown in such a short time. If you were chatting to someone that was in the same position as what you were in, having been coming out of your graduation and finding it hard to get into the IT market, what would you tell them about Industry Connect?
What I would tell them is that in a university you learn a lot of technical things, but that's basic. What you do in a company is a bit different from what you are taught, and Industry Connect teaches you those skills and then helps you package yourself as a product for the market.
Well put, well put. Thank you so much Jyoti, congratulations again on your new job as a data analyst, you're going to be such an asset for the company you're going to be working for.
---
What is Industry Connect?
Industry Connect is an IT/Software Career Launchpad that has everything you need to kick-start your IT/software career in AU, NZ, UK, IE, SG, HK, IN, ID, VN & PH.
Industry Connect's Ecosystem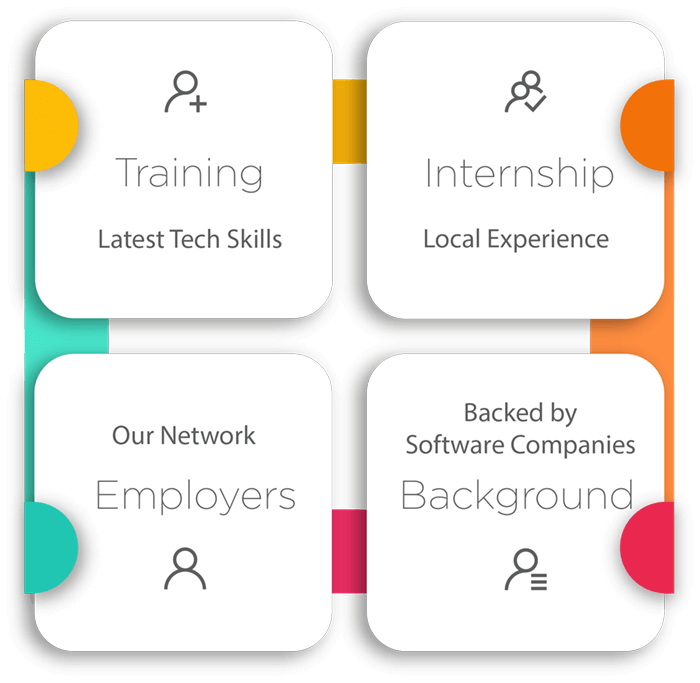 We have been helping career changers, recent IT graduates and people with career gap to start their IT/software careers.
Over the years, we have helped hundreds kick-start an IT/software career. (Verifiable evidences are available on this website)
OUR CORE
We are an innovative software training school backed by global/local software companies. Our ecosystem is an incubation process that supports our participants until they launch a tech career.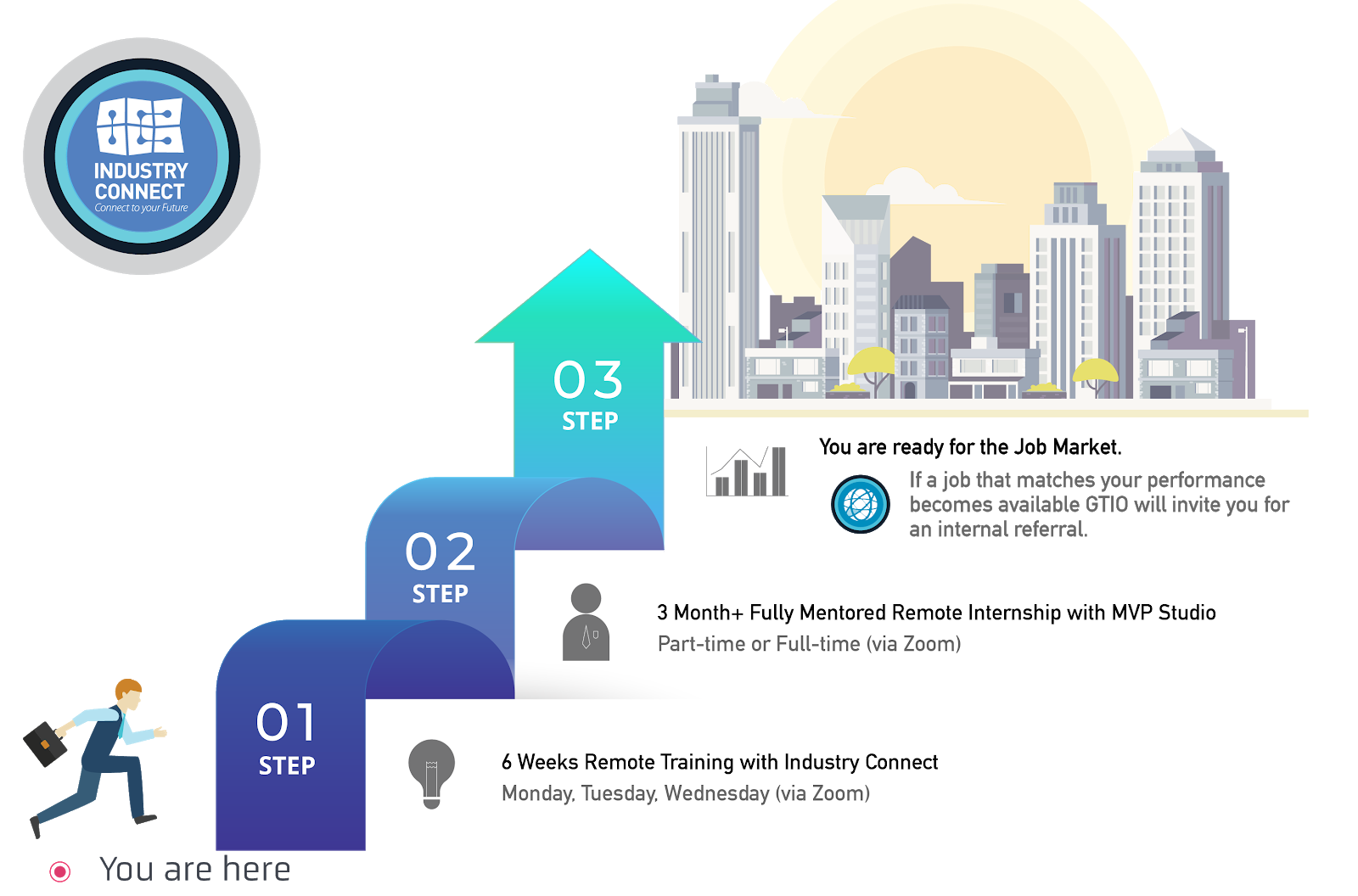 OUR PROGRAMMES
Our Job-Ready training programmes focus on,
Software Development
Business Intelligence (or Data Analyst)
Test Analyst
PROGRAMME STRUCTURE
Six Weeks Training Classes (Practical Tech Skills)
Three Months (or more) Structured Internship on Large Commercial-Scale Projects (Learning enhanced, flexible Hours)
Employer Network (job analysis and internal referral if goals are met)
You can join us via Zoom (live face-to-face meeting) remotely from anywhere and "download" the valuable knowledge & experiences from our tech experts across different tech centres.
Watch 300+ Stories of Career Starters in IT/Software