"What would take two years to learn, you accelerate it to a few months."
Changing or launching a new career can take time, often years, but with Industry Connect, you can have a new life in weeks!
That's what happened with Sean Foo, who just secured a new job as a Chief Bix Officer after only being with us for five months.
We caught up with Sean to ask about his time with us and if he had any advice for people in a similar situation.
First of all congratulations on your new position as a chief business officer! Can you explain to us a little bit about your background before joining Industry Connect?  
Thank you! I'm definitely kind of like a mid-career professional, so I graduated locally from NUS with a mechanical engineering degree and career-wise I was actually an oil and gas consultant. So I'm not new to the software space but in terms of the programming side of things, that's where I didn't really have a lot of in-depth knowledge. That's what prompted me to join Industry Connect, to really just broaden my horizons.
So how did you find the first six weeks of the program?
I definitely felt it was beyond my expectations. I joined the business intelligence and data analysis program and I thought it was just all gonna be about power bi, building dashboards and reporting, but they actually ended up being  a wider range of coverage because you really get into database design, data warehouse, in addition to the reporting side of things and really getting into the sql coding side of things, so that six weeks was really intensive. In fact, I found it more difficult than the internship itself.
Instead of taking the software development job ready program what prompted you to take the business intelligence side of it?
So the reason why I went into the bi side of things was because I come from a consulting background so I deal a lot with data, so I kind of felt hey that was probably on balance right more suited to me.
Tell us a little bit about the internship, what were the highlights?
The highlights of the internship were really getting your hands dirty, really applying what I learned in that six weeks and putting it into practice. And there was really a big focus on data – finding data, cleaning it, sanitizing it, structuring it before it goes into a database warehouse.
You could just google a YouTube sql course and it'll teach you all the different codes but that really means nothing without having a very good understanding of the data.
During the internship you have all these additional workshops around, so what were the highlights for you and how did you find those?
Oh yeah, those workshops were tremendous! Life skills and employability and how to better yourself as an individual… I mean, I wasn't expecting that to be honest! I thought it was just gonna be like just pure BI coding and what have you. It was just awesome. It helps me with management as well so technical knowledge plus life skills, plus management skills equals the full package!
Sean, in terms of the slack community and the tutors, how did you find that?
Oh that was awesome as well because you know, you get stuck and you just want to know whether you're on the right track. Through a slack community, you can engage not only with your peers but also with the seniors. People that are still in the program but they're ahead of you, so they've done the work that you're probably kind of stuck on and you can ask them. And definitely, your mentors are experts and I had a direct line to them on slack.
The last question I have for you Sean is what advice would you give anyone who's considering taking this program?
The best advice that I can give is, you kind of gotta really, really want it, because it's definitely not easy. I think that that's really my number one advice is just dedicate your time and effort to completing it.
And I'll repeat this, what you get with Industry Connect, you will never get with learning through YouTube. What would take two years to learn, you accelerate it to a few months.
Well Sean, thank you for being the walking example of being able to maximize resources, learning independently yet having that time, dedication and commitment shown. We really appreciate your time with us wish you all the best in your chief business officer role.
---
What is Industry Connect?
Industry Connect is an IT/Software Career Launchpad that has everything you need to kick-start your IT/software career in AU, NZ, UK, IE, SG, HK, IN, ID, VN & PH.
Industry Connect's Ecosystem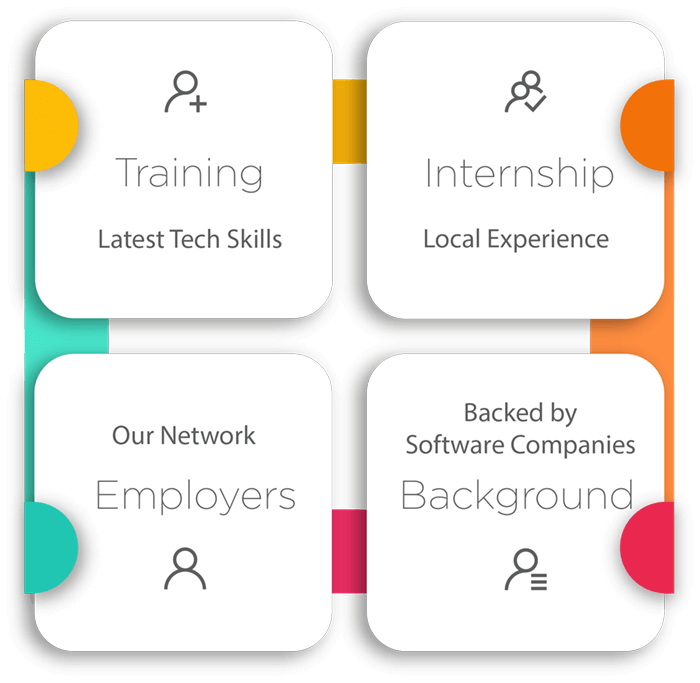 We have been helping career changers, recent IT graduates and people with career gap to start their IT/software careers.
Over the years, we have helped hundreds kick-start an IT/software career. (Verifiable evidences are available on this website)
OUR CORE
We are an innovative software training school backed by global/local software companies. Our ecosystem is an incubation process that supports our participants until they launch a tech career.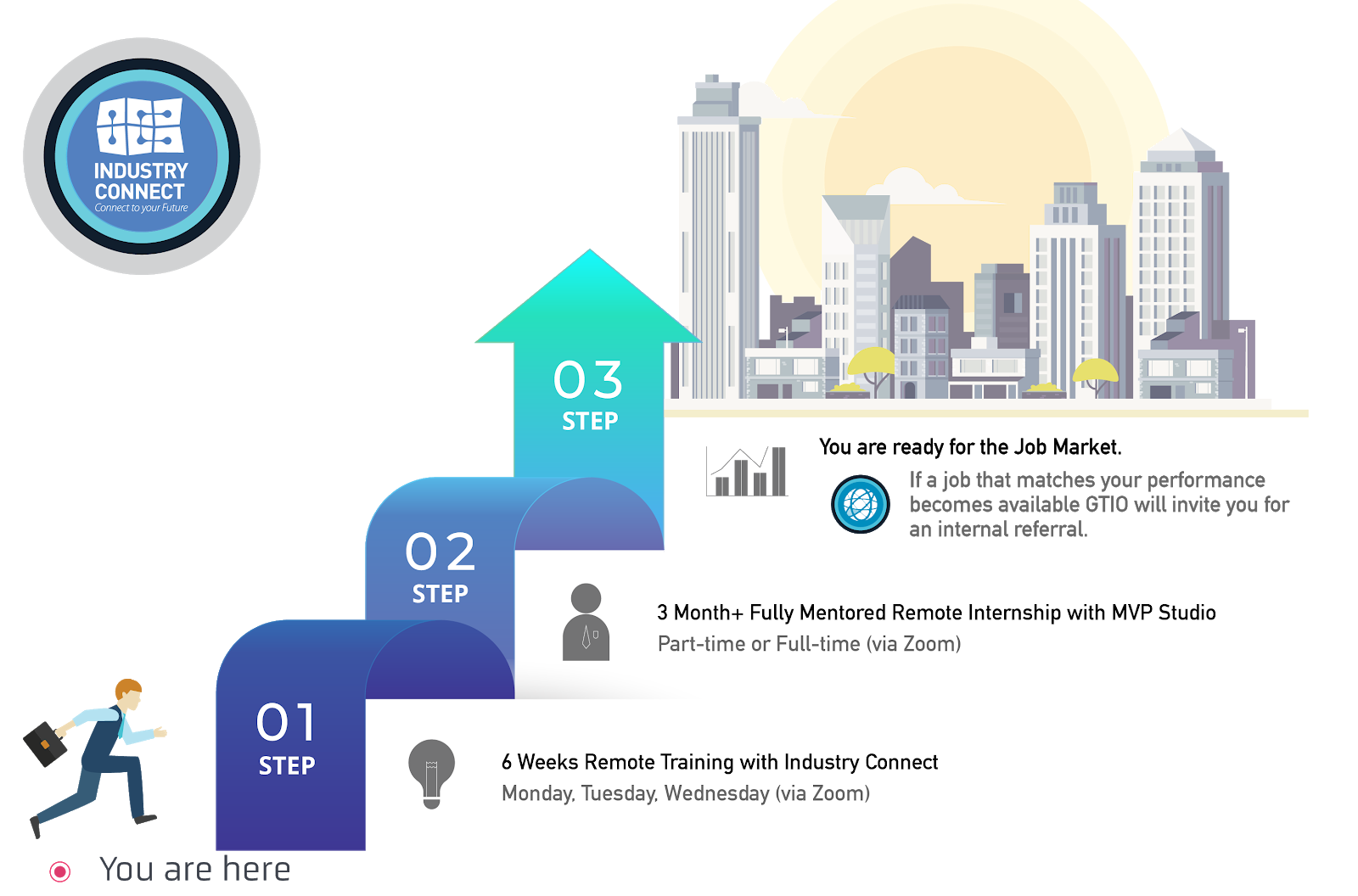 OUR PROGRAMMES
Our Job-Ready training programmes focus on,
Software Development
Business Intelligence (or Data Analyst)
Test Analyst
PROGRAMME STRUCTURE
Six Weeks Training Classes (Practical Tech Skills)
Three Months (or more) Structured Internship on Large Commercial-Scale Projects (Learning enhanced, flexible Hours)
Employer Network (job analysis and internal referral if goals are met)
You can join us via Zoom (live face-to-face meeting) remotely from anywhere and "download" the valuable knowledge & experiences from our tech experts across different tech centres.
Watch 300+ Stories of Career Starters in IT/Software