Industry Connect Learning System
We invested into building our own software to support our unqiue model and our participant's journey.
MEi – Our AI Learning & Job Engine. Our Job Engine uncovers 5X more jobs that are right for our participants.
We've developed a job engine called "MEi", it is built with cutting technologies, including artificial intelligence,
machine learning, and cognitive cloud services. We're continuously enhancing and training MEi to serve our participants better.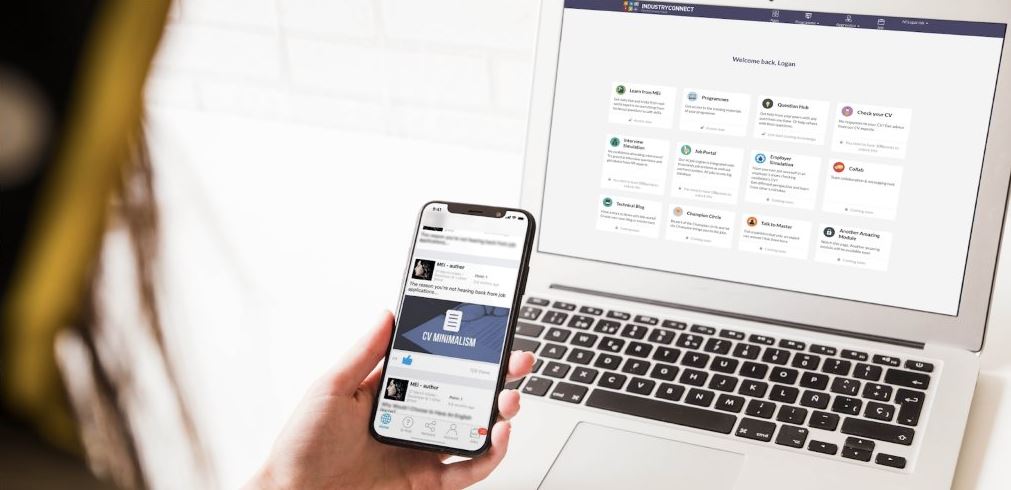 Some Screenshots of Our App
How She Works
MEi is integrated
MEi is integrated with major job fair systems as well as numerous organisational recruitment systems. MEi consolidates everything in one big database.
MEi has good friends
Hundreds of our successful participants are friends of MEi. They tell MEi when they hear of new job opportunities at their workplace.
MEi knows about the jobs
MEi understands the jobs she finds. She creates insights for you and helps you prepare before you apply or attend an interview.
Some of the companies our graduates have been successfully employed at