Industry Connect Reviews
Participants are landing jobs by learning the right skills and gaining valuable local project experience. We have gathered a few of highlights and reviews of Industry Connect from our participants below for you.
Industry Connect Reviews from Testimonials
Some participants left some words and we picked some highlights and add to this page.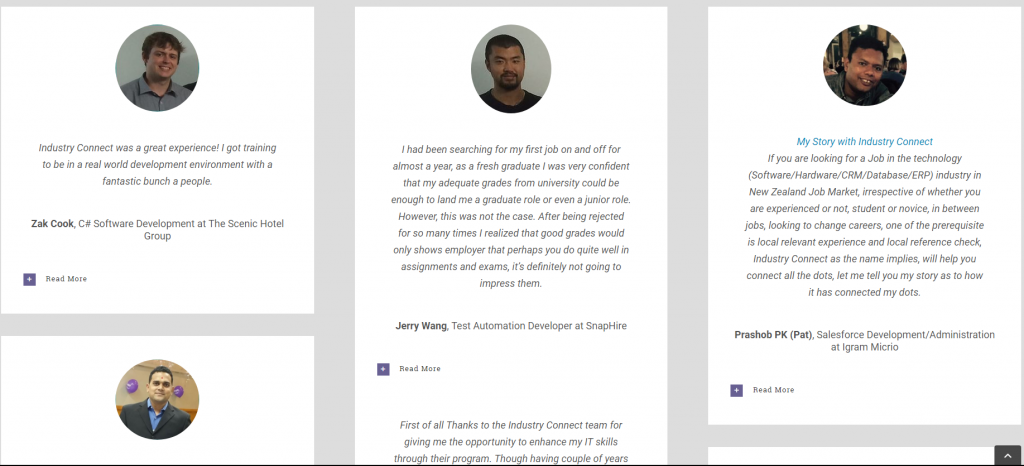 Industry Connect Reviews on YouTube
If you enjoy watching the stories on YouTube, our team has interviewed some of the successful participants and shared their experience at Industry Connect. Here are some of the videos
Industry Connect Reviews on Facebook
We have participants (About 60 people) left messages on our Facebook Page,