Learn From Their
Successful Experience
To See the Most Recent Success Updates
Popular Categories
Over 200+ of them had overcome their fears of the camera, but choose to speak for us
Video Playlist By Their Backgrounds
Recent University Graduates (100+ videos)
Switching to IT Career (50+ videos)
 With a Career Gap (90+ videos)
Video Playlist By Their Roles
Full-stack Software Developers (130+ videos)
 Business Intelligence or Data Analysts (80+ videos)
Test Analysts (50+ videos)
Video Playlist By Their Locations
Success Interviews in Australia
Success Interviews in New Zealand
Interviews in United Kingdom / Ireland / Canada
Interviews for Asian Regions(IN, PH, VN, MY, ID, TH)
Selected Interviews from the Old Days
Recently Recorded Interviews
150+ videos across 23+ pages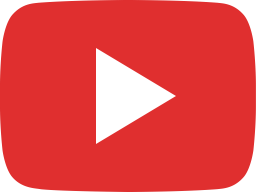 [New Zealand] Padmini secured a Software Test Engineer position in ONLY 2 1/2 months!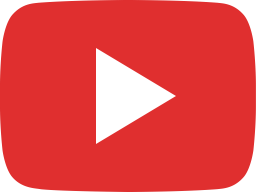 [New Zealand] Harika secured a job as a Senior Test Analyst after a 5 Year career break!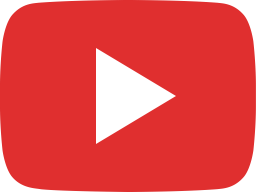 [Singapore] Jia Le secured a job as a QA Engineer in ONLY 5 Months!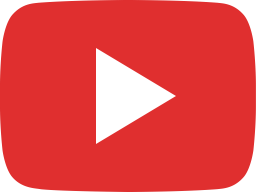 [New Zealand] Amit Goyal secured a Data Analyst role in ONLY 4 MONTHS!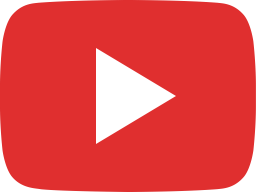 [New Zealand] Manash Das secured a Data Analyst role in only 6 Months!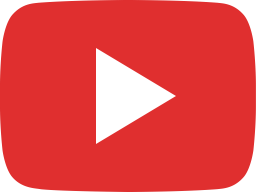 [New Zealand] Shay Sarkeshiki secured a job as a BI Developer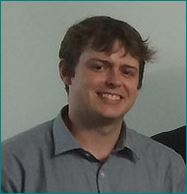 Industry Connect was a great experience! I got training to be in a real world development environment with a fantastic bunch a people.
Had so much fun in the lively office with everyone else. Everyone is so friendly and willing to help you learn. I truly cannot think of a better way to get the experience and references you need to land your first job in Software Development.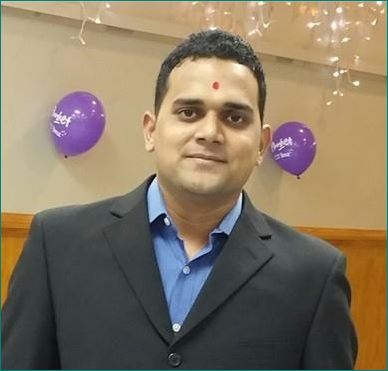 It's quite hard to get a job in without experience. I am also a person, who wants to make career in IT Web Development fields but without experience it's quite hard for me.
The best day came in my life when I decided to go Industry connect session and join this program. My Journey started from that day and got chance to work with experienced team and great leaders. They helped me in developing my skills, like technical as well as personal.
We are leaving in our mindset that I am doing best. But we need someone who can tell us our faults so we can improve our skills and come up with the real person. Industry connect is one of the way to improve our skills, which help us to get a dream job.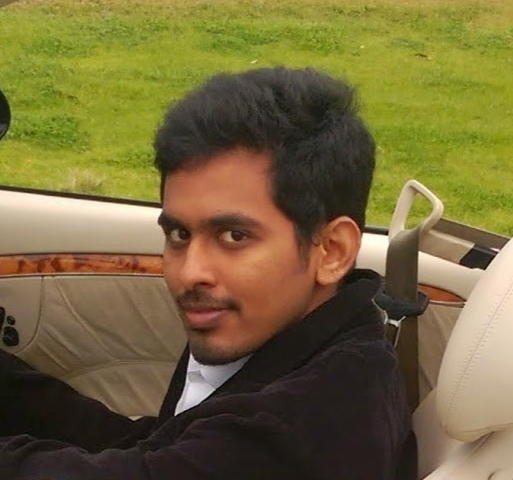 Thanks to industry connect I got my job in Middlewar .The program helped to improve my IT skills not only the skills it also helped me putting my hard work in the right direction to achieve the key to success. when I started looking for job there had been lot of rejections for the jobs I have applied even though I am confident and good in the technology.They expect something more from it.
So after working in some commercial projects through industry connect the employers were able recognize me as a one of the potential employee to get recruited for the company and I have given a chance to attend the interview.Which boost my confidence level to its peak.It also has great friendly working culture allows me to work on various parts of the projects.I am glad that i have been a part of a wonderful team.
I am glad to recommend this program for anyone who want to be a software developer.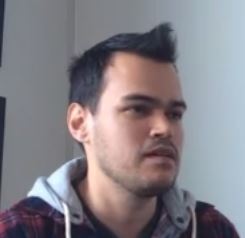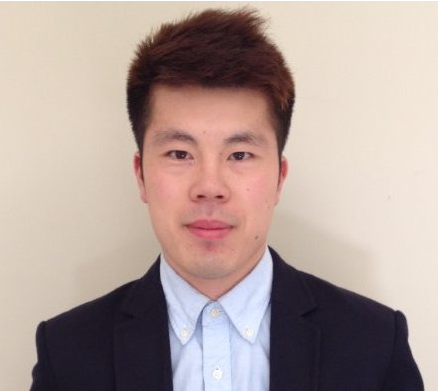 Thanks to Industry Connect now I have a job working at Agility CIS. The program helped me to improve my technical skills and few clever tips on how to make myself more employable. You also get a chance to work on real live projects with full time developers on the course. As a result you will gain practical experience out of the programme which you don't get at the university.

Thanks Industry Connect for providing a much needed program for people that are like me.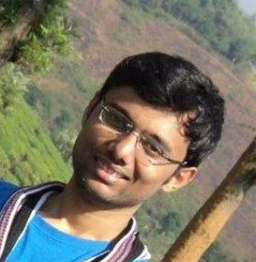 I am now employed as a Junior Software Developer Level 2 at Wynyard group. Industry Connect has made the process of my job hunt so easy. I came to New Zealand in search of a new career in Software development, but it wasn\'t quite easy for me and Industry connect showed me the right path for me in getting a new Job. They were more than willing to answer all my questions and was really helpful. I am so glad that I found this job, I wouldn't have been part of this amazing company that I am so glad to work with.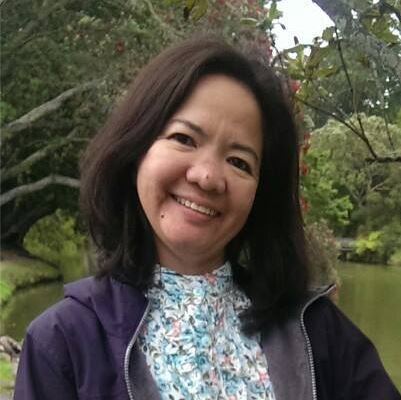 Many thanks to this programme and I was exposed again in software development. I learned the new technologies and got a lot of support from the people behind this programme. The people I met from the class training to work internship were all great and very helpful. I learned a lot, gained experience and had fun during the internship. It also made me more confident during job interviews because I can tell straight to the interviewee what my involvement is in the project. Thank you again Industry Connect that I got the job that I wanted.

Thank you Industry Connect for all.

I never regret that I came to the Industry Connect after my graduating. I never regret that I introduced my friend to join in the program as well. Because all things happened were good, and will be good.
Industry Connect really do their good job to bring graduates to the Industry. They have really good technical seniors that support, and direct you to gain commercial experience during the internship time and to find a job.
After my graduating from University, I have many unclear directions to start my career. But with Industry, I found what my passion is and what my clear direction for my career is.
It is not only about the things you learnt or got experience from the Industry, but also how you can be yourself; motivate yourself to be the best to get a job.
I strongly recommend you to join in and experience with what I have been so far. Surely, you will be successful.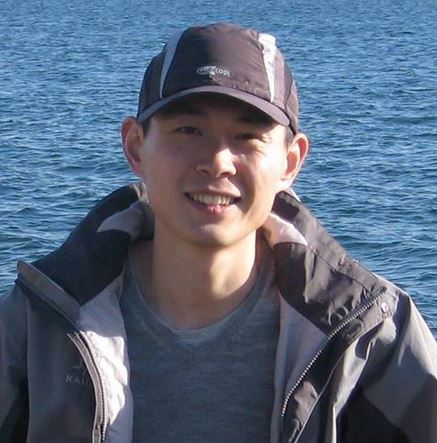 If an interviewer asks if you know how to do something, I had to say um, yes, I think I would be able to do that", but after 3 months internship in the real commercial project, now I can say "absolutely" and supplement my assertion with examples. Industry Connect is the place where you can make the big difference.
What\'s more, you will meet people who can help you land a job later on and build the connection with the industry as well as get references from people in the industry which will really add weight to your job application.
I drove for 8 hours from Wellington to Auckland just for Industry Connect and then move home here back to half year ago. Thanks for the team at Industry Connect as I feel it\'s really worth it.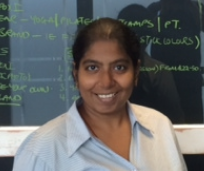 As an Immigrant, this program is very useful for me to showcase my skills and gain real time experience and references which are very important for the Job search. Through this program I have not only learnt up-to-date technology, but also implemented the same in real time project.
Another important thing is, I got an opportunity to meet different level of people industry who shared their experiences and I am able to make connections with them.
Thanks for the programme for giving me this opportunity.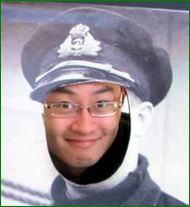 When I first joined Industry Connect, I was in the exact same situation as many of you probably are right now — I was about to finish a university degree in Software Engineering, and was eagerly looking for an employment opportunity to start my career as a Software Engineer.
However, my first few attempts at getting a job were quite unsuccessful to say the least — I applied for a dozen of positions. I only got two phone calls, and neither of the calls has lead to any further progress in my job applications. Considering that I had great grades at Uni, this is both frustrating and puzzling to me.
The problem is that the theoretical knowledge that is taught at Uni, although serving a great foundation to your future learning, is out of touch with the current industry practice. What made the problem even worse is that you don't even know what is needed in industry. Do they still use Java SE 5? Or have they moved to better languages? What framework is being used most within the industry? Because when the industry hires people, they want those who have the exact same kind of skills that they use in their jobs — if you are a veteran C++ programmer, you will have a really hard time finding a job in a C# dominated market (true story!), even though it is almost trivial to train an experience C++ programmer to become a C# programmer.
Another, equally serious problem that I faced when I first went on job seeking was that — I hardly know anyone within the industry! Nobody knows me. Who am I gonna put on my CV as reference? My flatmate? This is unlikely to lead to positive results in job seeking.
Industry Connect provides the exact solution to these two problems — you will learn from industry people, and you will connect with them. You will learn about the current technologies that are most widely used and (therefore) are in high demand. You will learn about the best practices and common pitfalls. Best of all, you will work directly with industry people. You will work on real, industry-class projects and make valuable connections with your workmates — all of these are gonna a huge booster to your CV, and to your job seeking! And I can testify this personally — within a few weeks of my completion of the Industry Connect programme I got a call from one of the Kiwi software companies in Newmarket. The technical knowledge that I gained during the programme, and the connection that I made with the developers and managers that I worked with quickly landed me this job. Don't you want to repeat my success story?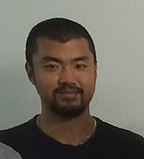 I had been searching for my first job on and off for almost a year, as a fresh graduate I was very confident that my adequate grades from university could be enough to land me a graduate role or even a junior role. However, this was not the case. After being rejected for so many times I realized that good grades would only shows employer that perhaps you do quite well in assignments and exams, it's definitely not going to impress them.
From my experience, employers often looks for two things from applicant, passion, being able to talk about IT passionately, it shows them that you love what you do and you will thrive when given the opportunity. Another thing, and I think this is the most important one, is experience, this is the experience you gained from your personal projects, let it be a simple site, a desktop application or even an app. Employers wants to see your thinking behind the project, how you run into problems and what solutions you came up with, as these are the most common situation you would face in a job.
The programme Industry Connect offered provided exactly what I needed in my application, valuable experiences gained through commercial projects , proper training on the right technologies, and practical interview skills. I am grateful that I had the opportunity to participate in this program, and would strongly recommended it to others who are struggling to land your dream job.
First of all Thanks to the Industry Connect team for giving me the opportunity to enhance my IT skills through their program. Though having couple of years experience back home in India initially it was a bit tough in getting the desired job for me in this beautiful country as I don't have local experience and I am basically not aware of the work culture and people's approach towards the things.But after being a part of this Programme I got to know thoroughly about the work culture and now I am at ease to handle things on my own. Thanks once again for your outstanding support throughout the time. Wishing good luck to the Industry Connect Team & all New Job Aspirants.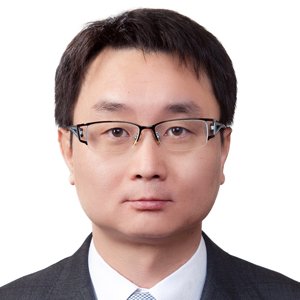 Industry Connect programmes provide you better opportunities not only for skills improvement but also building your personal network. You can learn practical skills such as C# MVC, C# Web Forms, Kendo UI and many other skills while you're taking the classes. And then, you will start gaining practical experience when you start internship provided by the programme. But, better thing you can get from the programme is that you will meet many other programmers and make some friends. I am working for an online shopping company as a Java programmer at the present while I'm looking for a C# programming job that would be help me to build better career.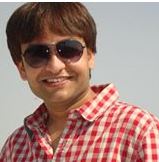 "Industry Connect" name it self explains everything. It never fails to surprise me each day. The quality of the resources available here are awesome. Here learning is available through students, faculty , industry leaders and Internship in IT company on live Projects with current edge technologies. These full package provide me a platform to learn new skills and reflect on old experience. It gave me a stand from where i can start my journey to achieve my goals for Professional life. I have gain a lot from Industry Connect which has created lifelong value for me. Thank You.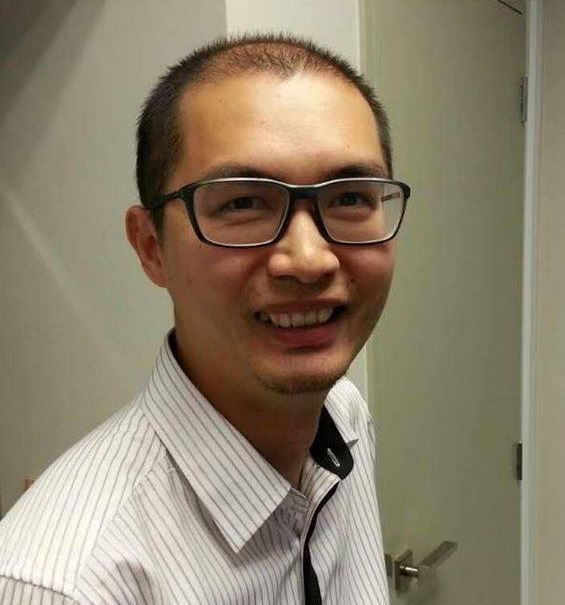 I am writing this to say thank you to Industry Connect , which not only provides me the chance to learn new tech skills, to gain commercial experience, but also helps me adapt to work in local business environment. I would recommend this programme as the first step of your software developer career.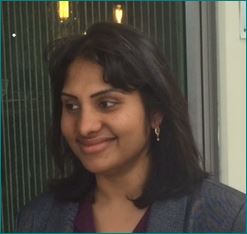 This program helped me gain invaluable knowledge on how commercial projects work in real time. I've got excellent support to enhance my technical skills besides being a team player with impact. I believe that, this program brings out the best in any person, by giving equal importance to nurture technical and inter-personal attributes.
Valuable insights from current employers and technical leads have provided clarity on what an hiring authority expects from a job seeker. Thank you to my mentors.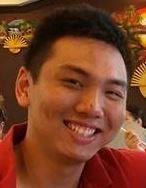 The Industry Connect has helped me to land on my first job successfully. They have turned me from a C- grade student with lacking of experience in programming and communication skills into a junior developer. Yes, It was me 7 months ago when I first joined Industry Connect.
Since I joined this program, I am feeling much more confident about what I am doing and my knowledge. They do not just provide me an awesome opportunity to learn and gain important IT skills and experiences, but also help me improve my communication skill and made myself grow up day by day.
I would highly recommend this program to anyone who just finish their study in IT field and want to get their first step into careers. This is your chance to turn your dream into reality.
If they could turn me into a developer, why not YOU?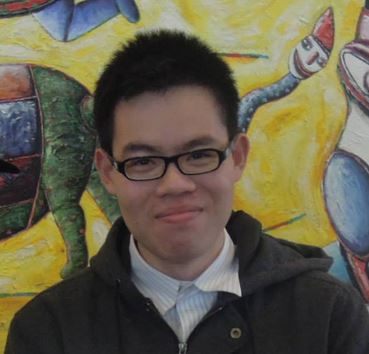 The Job-Ready program does make a big difference to those graduates lack of practical commercial experience but hunting for a job. Compared to university study, this program brings me not only solid technical knowledges, but also soft communication skills such as how to communicate with your project manager and how to cooperate with team-mates.
Mobile developers at M-Com requires hands-on experience of developing Apps, and in-depth understanding of back-end server and website. Participating in this program, I learned the latest .Net MVC 4 model which is utilised to construct commercial website and back-end server. This knowledge brings me advantages no matter during the job interview or in the future workplace. Apart from coding skills what graduate developers are most concerned about, I study version control and software testing in this project as well. Knowledge of version control and software testing make me a more competent candidate during the job hunting.
Last but not least, soft skills matter. Learning how to be humble, positive and have a \'can-do\' attitude are most significant during participating in this project. I assume, the most important factor leads me to the opportunity of internship in MCOM is these soft skills.
When regarding what is most interesting part of this project, I think it is having tuition classes in Microsoft headquarter office. Introduction of Windows Phone 8 development and how to construct the server on Windows Azure cloud computing platform by developers in Microsoft tremendously widen my horizon. I had an exciting glimpse of what the future trend would be.
Basically, the internship mobile developer in MCOM that I gain will prepare me working for the company. I will be responsible for developing the app making the financial transaction. Thanks to this project, I have my solid first step to kick off my mobile developer career.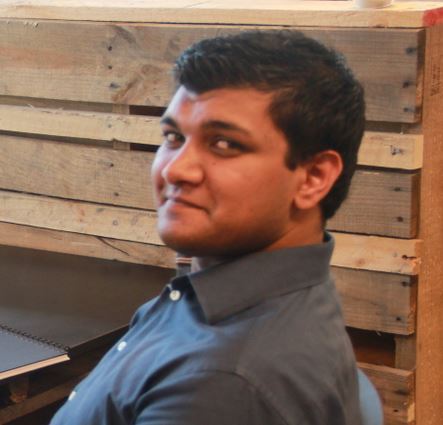 Why I chose this program While you can have good grades to show that you\'re competent and intelligent in your field, it is not enough for employers to hire you or to be able to distinguish you from a large group of applicants.
This program offered me the opportunity to prove my skills by working on an actual real world requirement. I wasn\'t just another made up scenario that you would work on in school, it was a real situation that required a real solution. Working on the project gave me a tonne of new skills that I would not have learnt academically, while also meeting and working with professionals that I would not have had the opportunity to meet and connect with in an academic environment.
Doing this program not only gave me more skills in development but it now shows potential employers proof of my ability to develop.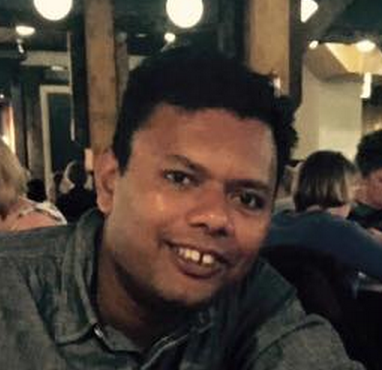 My Story with Industry Connect


If you are looking for a Job in the technology (Software/CRM/Database) industry in Job Market, irrespective of whether you are experienced or not, student or novice, in between jobs, looking to change careers, one of the prerequisite is local relevant experience and local reference check, Industry Connect as the name implies, will help you connect all the dots, let me tell you my story as to how it has connected my dots.
1) Self Belief and guidance – The give you hope and much needed direction to help you secure a job.
I was an experienced Salesforce Administrator, I had almost given up on the job Market, until I joined Industry Connect, they helped me to believe again, the precise moment I started believing again was when I used their template to create my resume.
2) Skill and Knowledge – Imparting Latest Web Technology skills and the best part is, irrespective of your skill level, they treat you at par and package it accordingly, so you scale you up over a period of time.
I have never done any coding in my entire work experience and my batch contained batch mates who were experienced programmers, but Industry Connect never treated me differently and I put in the effort whatever is possible from my end and learnt enough so that I can showcase the same in the interview.
3) Valuable Local Experience – You get to work on a commercial project and consequently you gain valuable experience which can be showcased in your resume and this is vital for you to get interview calls.
Local and relevant experience makes a difference, one of the reasons I was called for an interview was the local experience.
4)Interview – One of the most important phases, if not the most important phase of getting a job is the Interview – all the skills required to get past the interview will be gradually taught to you.
I have attended many interviews, prior to joining Industry connect, however I failed each one of them, after joining Industry connect, I cleared the first and only interview I attended, I believe changing my Name to Pat as suggested by my Mentor was a game changer along with making eye contact.
5)Reference Check- To get a Job offer, you need to clear the Reference check, Industry connect offers you referees who have credibility in the Market Place and they package your reference really well.
In my case, I was not asked for a local reference specifically, even otherwise, you will have to call up your manager back in your native country and the entire transaction is so cumbersome, for me my reference check was smooth, since it was local, credible and added more value.
You will connect the dots only when you look back, for anyone reading this post please remember that I was one among you trying to connect, "Industry Connect" may be the answer, Wishing all the best.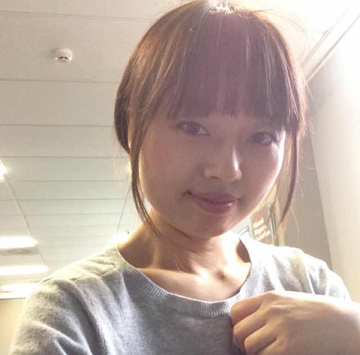 I would like to tell you my panic job search experiences, and success story to land my first IT job.
After completed IT degree, I started looking for my first IT job like many international graduate students. I believe I will be able to get job quickly with local degree, and couple years of IT work experiences from China. I have sent out approximately 20 to 40 resumes, get zero response. I was so frustrated, and even doubt if I could get any jobs.
Until one day, I got only one call from an IT agency,he asked me have you got any experiences. Of course I do not have. From then, I started realising something which may be the main reason for not having any responses from employer.
I actually no idea how to get NZ practical work experience until found Industry Connect, When I first heard the name "industry connect", it makes me image I am connecting toIT industry. I went through an amazing program, where I met great recruiting experts. They helped me a lot of interview skills and resume tips that has given me so much confident to deal with job interview.
After program, I was put in a software development team, where I have got a lot of program tasks to practice, and enhanced my IT skills. The most important thing, I am getting familiar with work culture and environment. This also has a positive impact on my current job.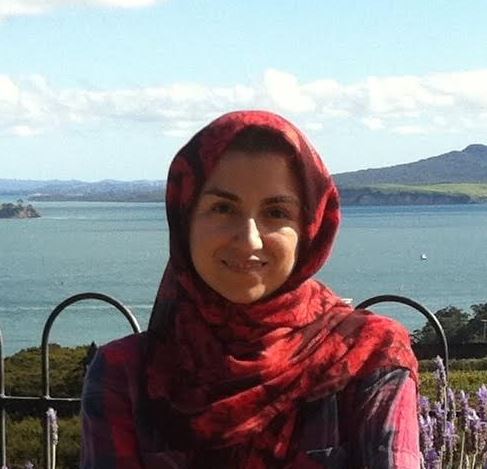 I came to the course looking to build a foundation in software development market.  An excellent program – I learned a lot. Very much liked the approach. The content was quite practical. This resulted in finding my first job in Auckland soon after completion of the technical sessions. I appreciate high level of support and flexibility as I currently benefit from the project internship while working at the same time.

Before I discovered Industry Connect, I had almost given up on the dream of becoming a software developer. I had been trying to get a junior/graduate software development position for over a year, but had no luck due to my lack of commercial experience. Now after completing the internship at Industry Connect I am a contract software developer at Experieco, and the future seems bright.

Thanks Industry Connect!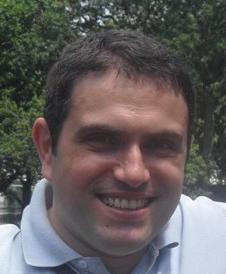 I am writing in order to express my gratitude to Industry Connect for the provided high quality training as well as for the subsequent exciting software developer internship.
Dear Ray and Andrew, your software job-ready programme provided me with the rare opportunity to refresh my knowledge in the field of software development and learn new technologies and programming languages. It made it possible to meet many people, make new friends, establish long-lasting professional contacts, and work on an innovative large-scale, real-life software project. As a result, I significantly expanded my software development knowledge and skills. The time spent at Industry Connect during the training sessions and at the Central Station Software during my Software Developer internship was definitely one of the most exciting experiences in my life.
Thank you very much, You and your training programme helped me a lot in developing new skills and finding my first job. My dream to start working on the position I was looking for finally came true. It was an honor and big pleasure to meet you in person, to attend your training courses and learn from knowledgeable and experienced professionals like you and your colleagues. I highly appreciate your advice, guidance and provided assistance at any perspective.
All the best,
Stavri

This programme was very helpful to me because it gave me the opportunity to apply the theoretical knowledge that I\'ve obtained from University.Although you do learn a lot about programming at school, it is still not enough to prepare you for real software development.
This course can be seen as an ideal bridge between university and commercial software development; you will get a taste of what real software development is like and you will learn what it is like to work in an IT development team.
In addition, you will learn how to write effective CVs and interview techniques. I definitely recommend this course to anyone wanting employment in the IT industry.
Industry Connect's technical sessions and practical project helped me gain good understanding of latest web technologies. The practical project gave me experience as well as confidence. Helped me improve my technical as well as soft skills. Instructors have been very encouraging and helpful throughout. Thanks for all your help. Glad to be part of this program.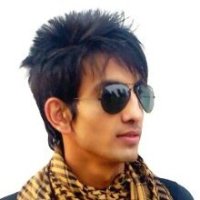 If you are reading this then I guess you are looking for best opportunity to kick-start your career in software industry. If you have passion on programming then Industry Connect is the best place for you to upgrade your skill from ZERO to HERO.
A lot of opportunities are out there to make your hand dirty on real world applications. Along with proper guidance of senior mentors, experience and professional connections with top level employers around the Country, your job application stands out easily from the crowd.
Industry Connect is the best place to enhance experience for graduates, people who want to change their career and also for the programmer who want to gain depth understanding about modern web technologies like ASP.NET MVC, C# , Web API , mobile web development and so on.
After completing this program I successfully got a job offer. So don't be late, you can make it.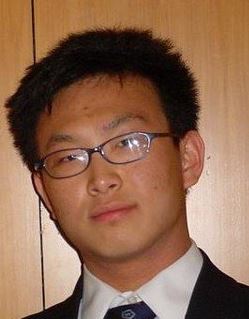 I want to thank you to provide me with this program, it made a huge difference to my job hunting (20+ applied, 2 interviews, vs. 9 applied, 8 interviews). Unfortunately having a new full-time job on top of the internship project is a little too tiring for me. Im sure you understand, new job demands lots of energy and lots of new things to learn.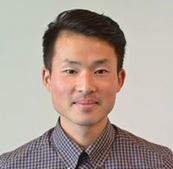 When I was at job-interview, I always had the question "Do you have any experience?". Of course I always answered "No" and this resulting in failure of attracting myself to interviewer. I regretted myself that I don't have any experience.
Since I started this program, I am feeling so much confident and I learned a lot of things which I did not learn when I was at university. From this program, I had chances to meet senior high experienced people in IT industry and I was taught high level of skills from them. I am very pleased that I had connections with those IT people and learned important skills required in reality.
I would highly recommend this program to anyone who wants learn the high level skills, or struggling to get involved in the IT industry. This program is valuable for me which maximized my IT career and once you put the details of what you have done in this program, I am 100% sure it will highly attract interviewer and you don't have to lower your head anymore when you get the question regarding of experience.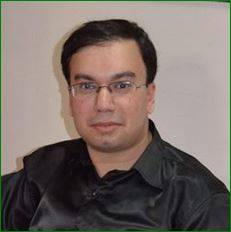 I first arrived around 7 years ago, At that time I had 2 years programming experience from India.
I came here to get my formal qualification in IT. But after I finished my course I found it so hard to find a programming job.
As time went by my experience got obsolete and my hopes of getting an programming job getting dimmer. I was trying to keep myself updated on my skills by self study but due to lack of commercial experience, I was not able to get job.
Until I came to know about industry connect. When I joined the program, I was able to refresh all my skills and gain new ones and plus got to work on a real industry project. This helped me apply my skills in the real world and learn a lot more. This experience helped me a lot. It made me more confident to face interviews. Now I had my own real industry story to tell at the interview.
With help of Industry Connect I have got my first contract role which is an amazing start for Programming Career. I would really recommend to go for this program as it was really worth investing my time and money. Thank You Industry Connect.