Covid-19 Update: [Our operation is running as usual]
Our operation continues to run as usual as we've been utilising our in-house developed software platform and Zoom to run our training classes as well as the structured internship remotely since 2018.
Why It Cannot Stop Our Technologies?
Just like software companies use project management tools, banks use online banking platforms, and at Industry Connect, we use our own in-house developed platform to run our unique education model.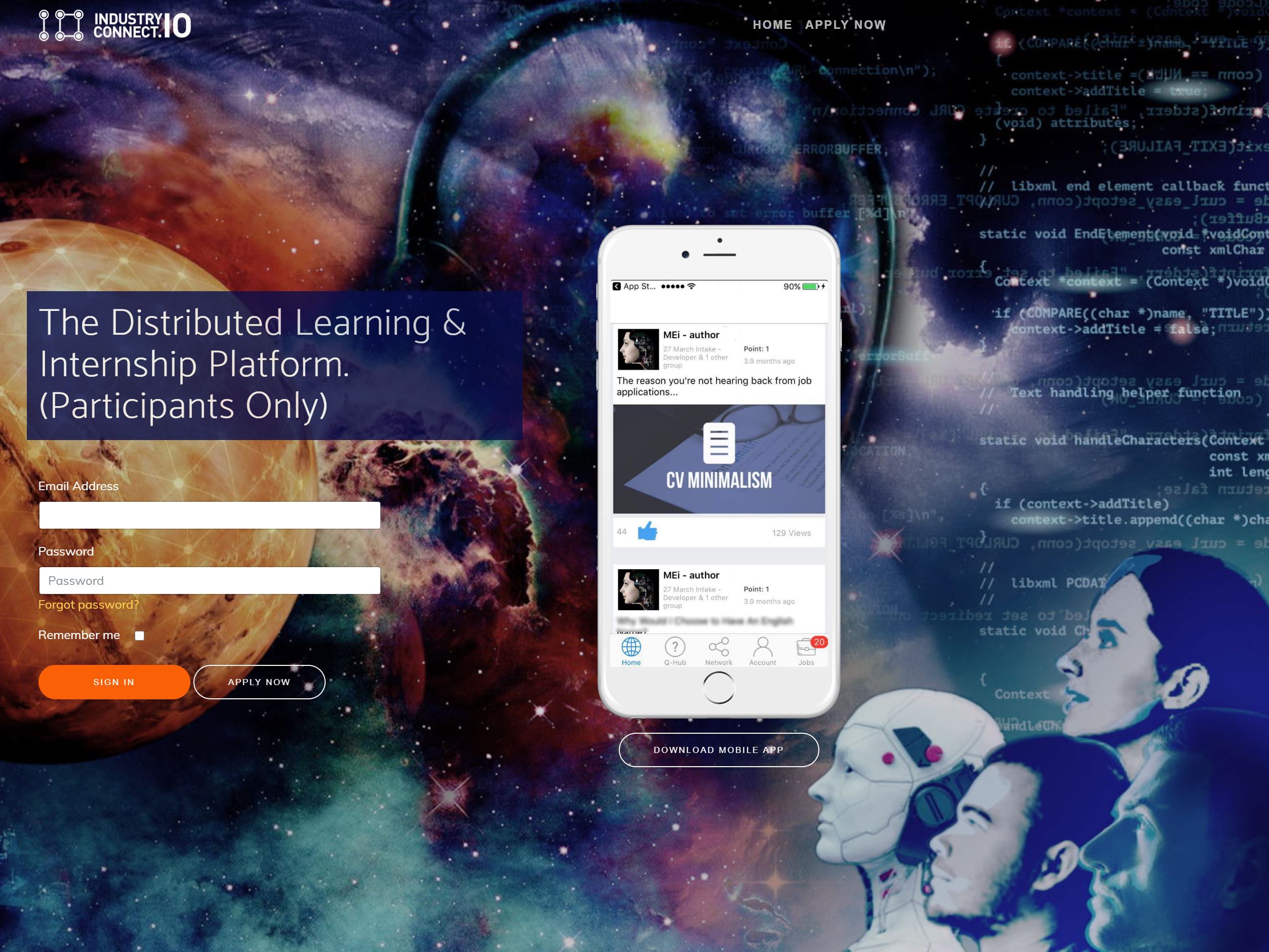 It has been running for the last four years, and it had become one of the secrets that support our participants' successes. Since 2018, our operation has been completely managed by the system platform we developed.
IndustryConnect.IO Platform (We invested & built)
Four years ago, we believed in a vision that we had that it is the technology that brings efficiency and productivity for our participants. Therefore, we invested and developed our own software platform called IndustryConnect.IO
In there, we can facilitate all the sessions, meetings, project tasks, and reviews. All the training materials are accessible as well.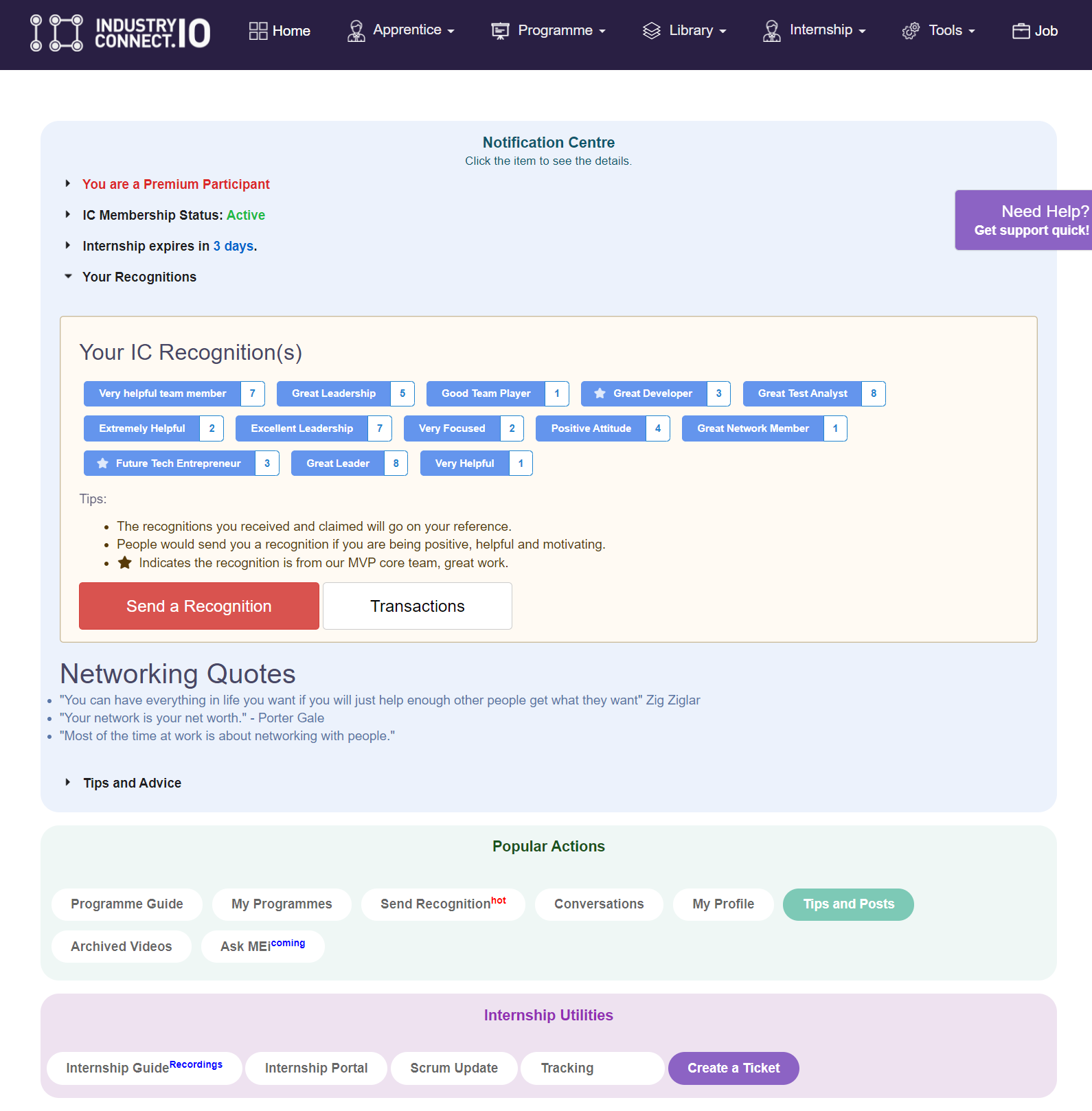 One activity people love in particular is "Send Recognition". Everyone can send their appreciation of each other. Imagine how many valuable connections you can make.
Another useful tool is the Partner Matching Tools. It allows our participants to pair up for conversation in the context of professional English, Project discussion or making connections.
IndustryConnect.IO MEi Mobile App(We invested & built)
MEi – Our AI Learning & Job Engine. Our Job Engine uncovers more jobs that are right for our participants.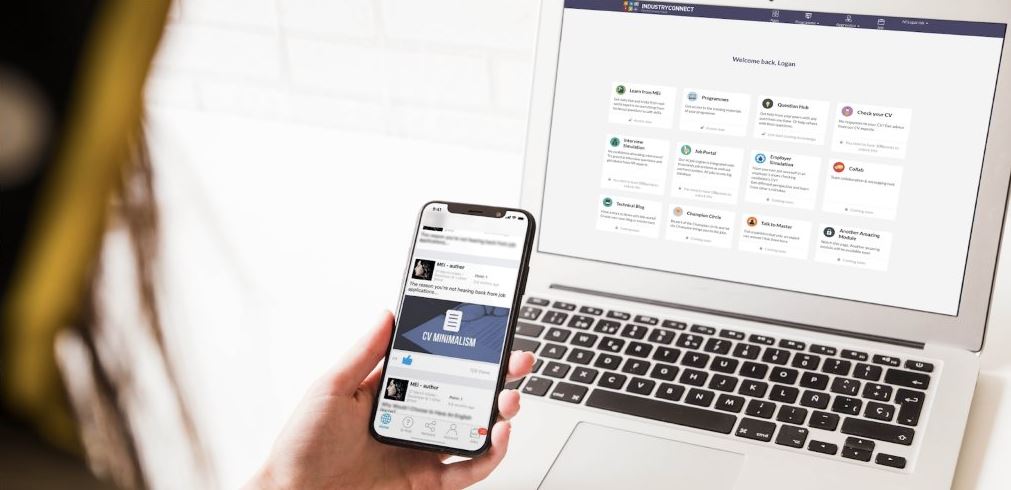 We've developed a job engine called "MEi", it is built with cutting technologies, including artificial intelligence, machine learning, and cognitive cloud services. We're continuously enhancing and training MEi to serve our participants better.
MEi has been a digital learning companion to our participants at Industry Connect.
Zoom Meeting – Face-to-Face Without worrying about the sneeze.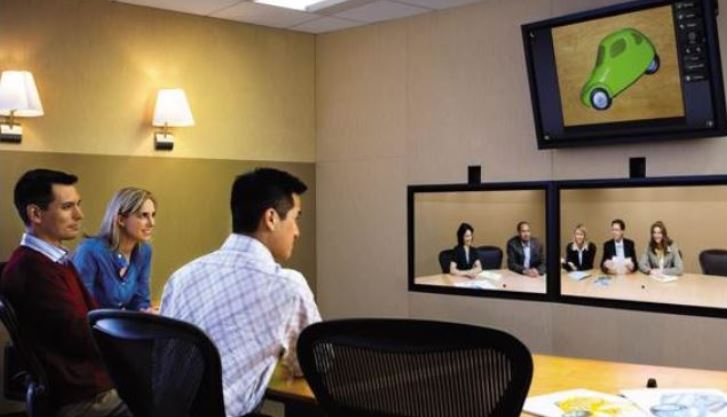 We meet team members via Zoom meetings just like tech companies operate nowadays, so you can talk to our team members anywhere. e.g. you can talk to our expert based in Melbourne while you live in Auckland or Singapore.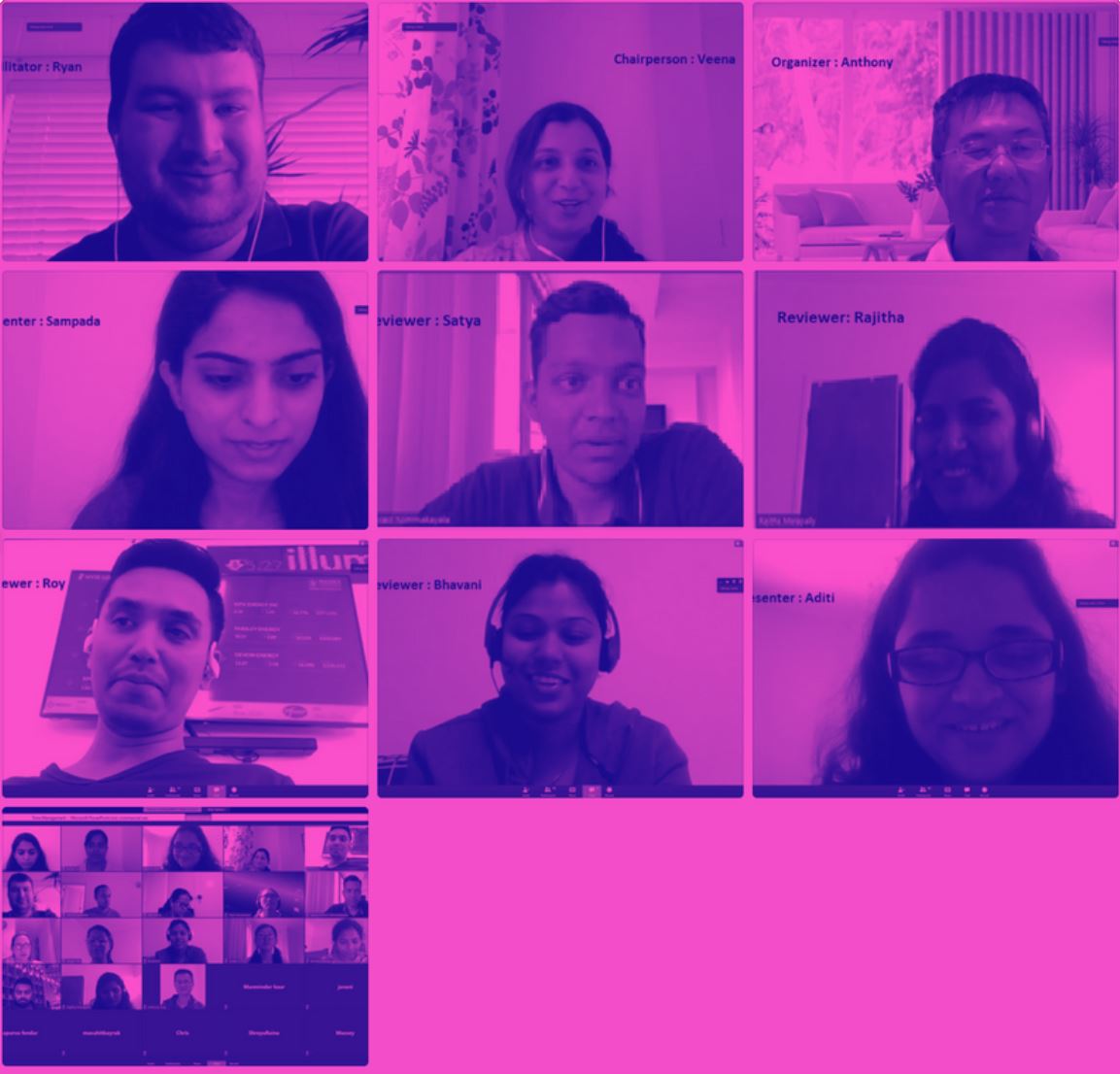 Slack – Just like other software companies
We use Slack to communicate when face to face meeting is not necessary. Check out a great moment in our Slack channel –  When someone received a job offer!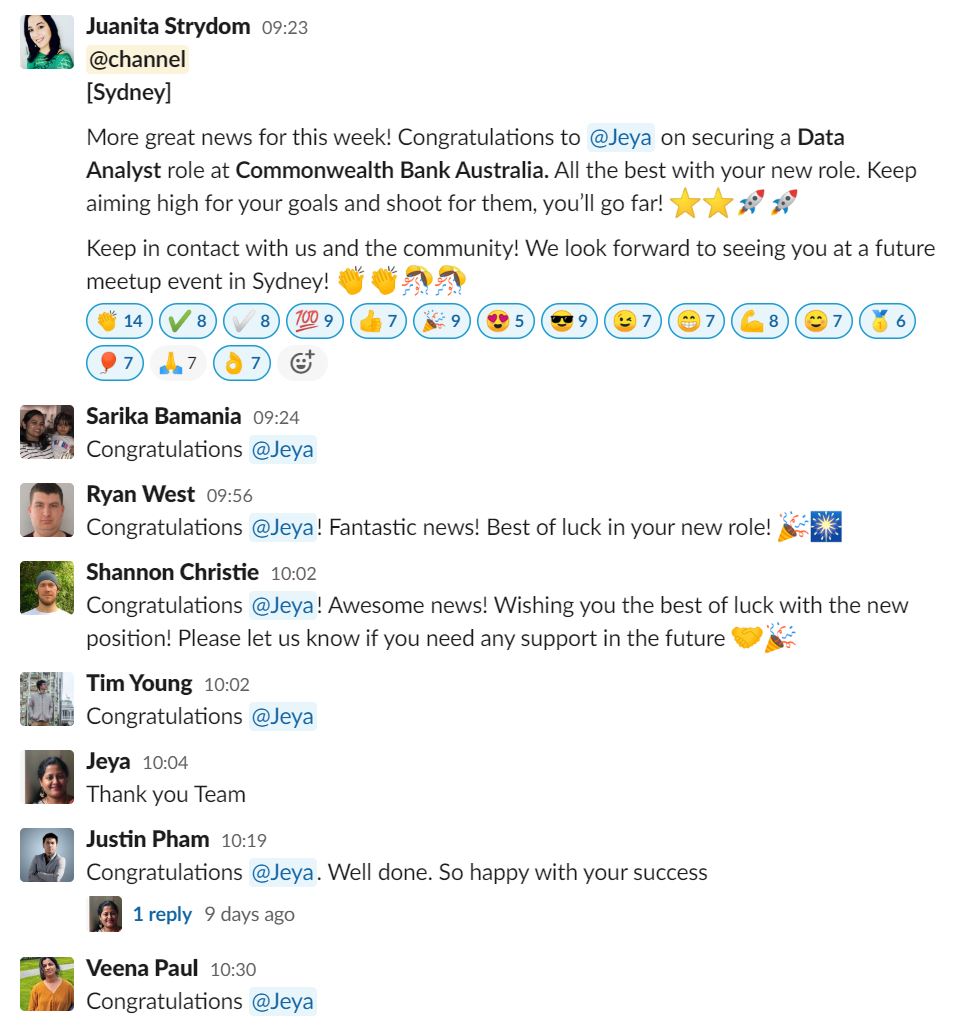 Question Hub – Your Questions Get Answered
We also built a question hub for our participants to ask any questions relating to technical topics, project tasks or interview questions (2000 questions so far, with 4000+ answers!)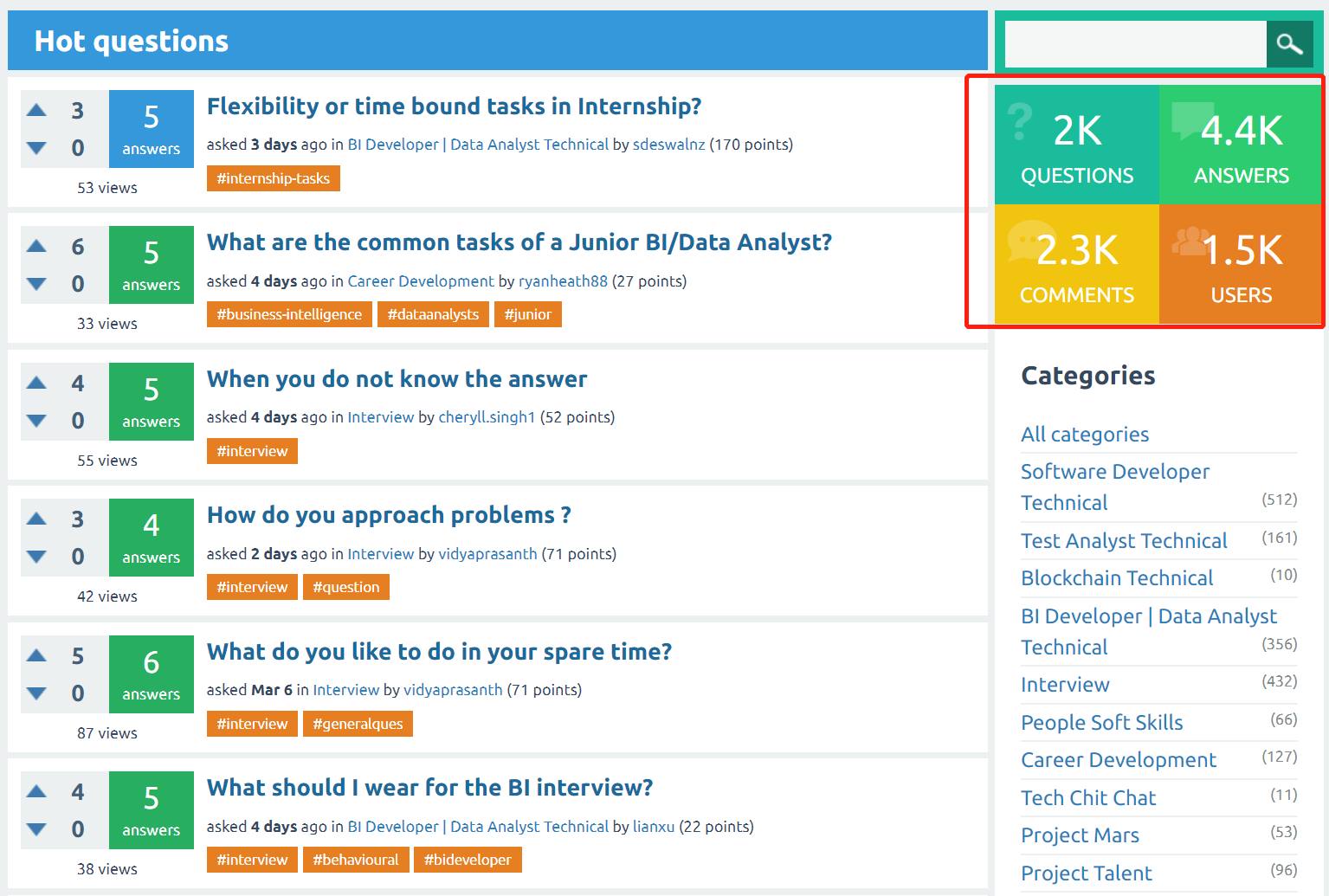 People will get rewarded by helping you. That is why all the members are motivated to support you for what they are good at.
Our Results & Next Intake
With our innovative technology and proactive approach, we continue to deliver the success and our operation is not affected by the Corona-virus at all.
Best Time For Investing Into A Future Proof Career
As matter of the fact, while the world is reshuffling, it is the best season to invest in yourself for a future-proof career!
Next Advice & Interview Session
We are also holding and Advice and Interview meeting over the Zoom on Wednesday. please book it here.
---
What is Industry Connect?
Industry Connect is an IT/Software Career Launchpad that has everything you need to kick-start your IT/software career in AU, NZ, UK, IE, SG, HK, IN, ID, VN & PH.
Industry Connect's Ecosystem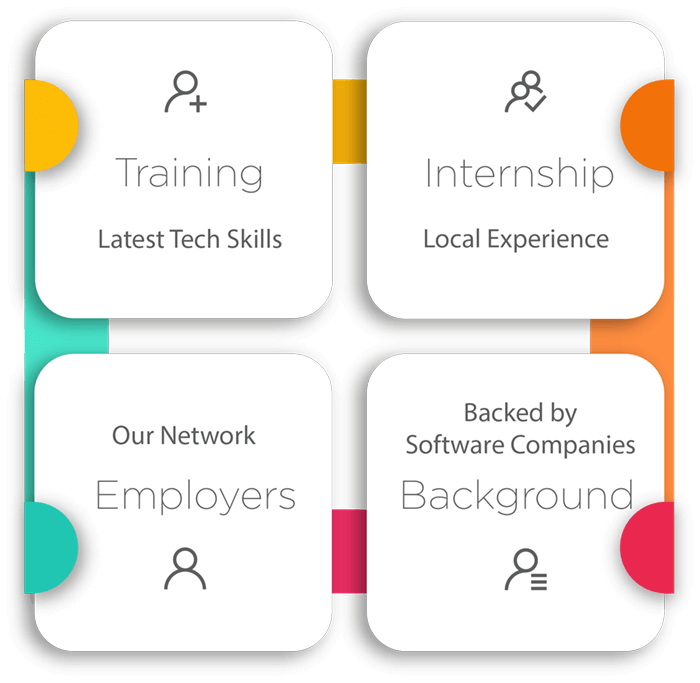 We have been helping career changers, recent IT graduates and people with career gap to start their IT/software careers.
Over the years, we have helped hundreds kick-start an IT/software career. (Verifiable evidences are available on this website)
OUR CORE
We are an innovative software training school backed by global/local software companies. Our ecosystem is an incubation process that supports our participants until they launch a tech career.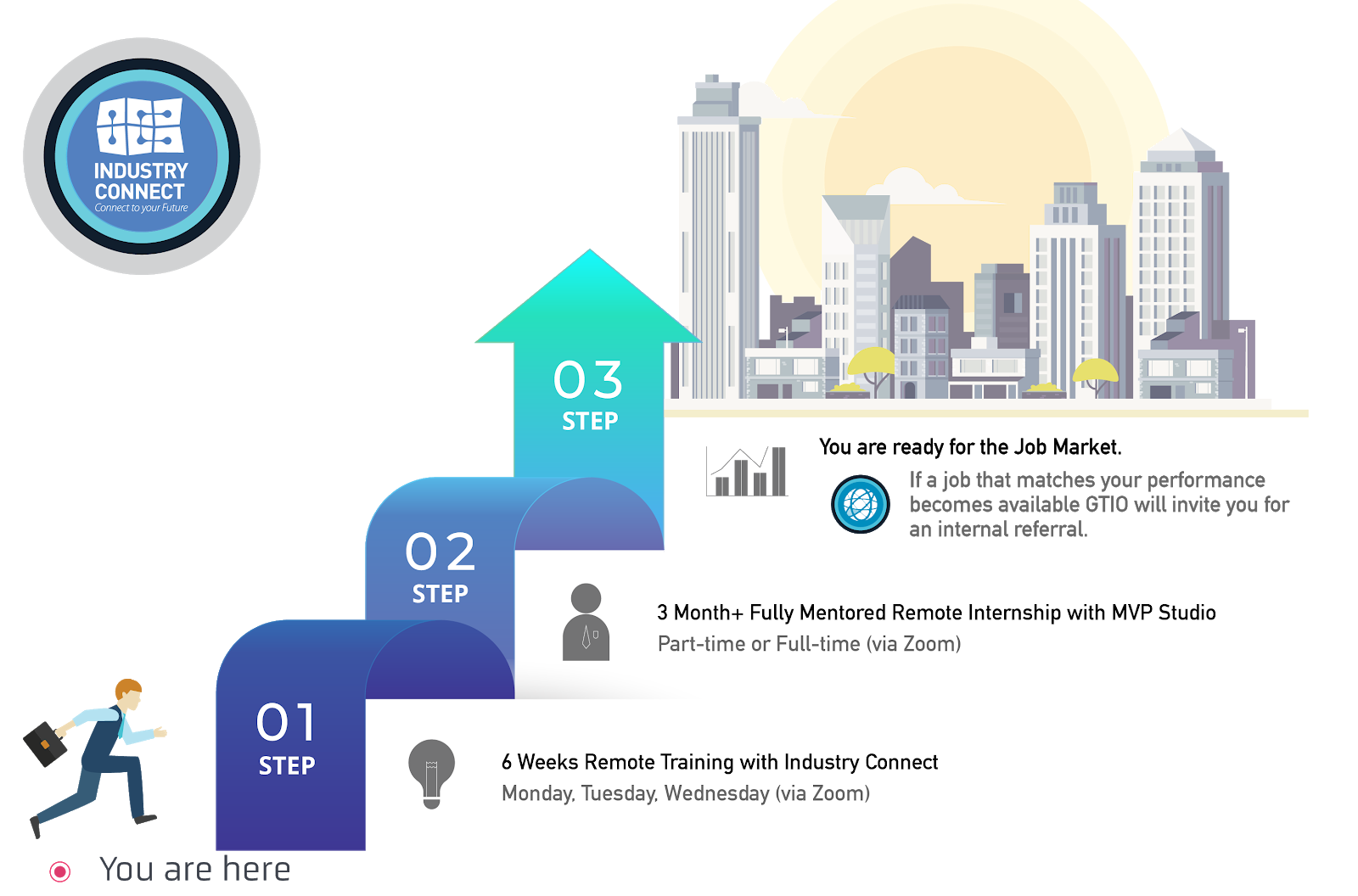 OUR PROGRAMMES
Our Job-Ready training programmes focus on,
Software Development
Business Intelligence (or Data Analyst)
Test Analyst
PROGRAMME STRUCTURE
Six Weeks Training Classes (Practical Tech Skills)
Three Months (or more) Structured Internship on Large Commercial-Scale Projects (Learning enhanced, flexible Hours)
Employer Network (job analysis and internal referral if goals are met)
You can join us via Zoom (live face-to-face meeting) remotely from anywhere and "download" the valuable knowledge & experiences from our tech experts across different tech centres.
Watch 300+ Stories of Career Starters in IT/Software