Programme set by Software Development Companies in Auckland
The 'Job-Ready' Programme is a practical course specifically designed for people wanting to get their first job in Mobile Software Development. It is created and presented by experienced software developers and IT professionals, who share their knowledge, tips and tricks gained over many years within the industry.The programme was started to help small groups gain the mobile development knowledge used in the commercial world. The course has now been extended to cover the essential interpersonal skills you will need to succeed in your role as a software developer. The combined effect of gaining 'in-demand' technical skills, improved communication skills and relevant project experience will ensure you stand out when meeting employers.
Participants are guided by experienced developers the entire way, and receive hands-on coaching, one-on-one mentoring and practical advice throughout a real-world commercial project. This provides a unique opportunity to gain first-hand project experience throughout the SDLC (Software Development Lifecycle), including client meetings, analysing business requirements, specifying and designing solutions, coding, testing and support.
The mobile developer job-ready programme provides real-world insights into working in the IT industry. You will experience what it's really like to work in the industry. You will learn key industry terms and communication techniques while building valuable personal industry connections.
We assist all of our participants in their personal job hunt, including assistance with CV preparation and interview techniques. Upon successful completion of the program, we recommend our outstanding graduates to our channel partners and endorse their commercial project development experience while with us.
Flowchart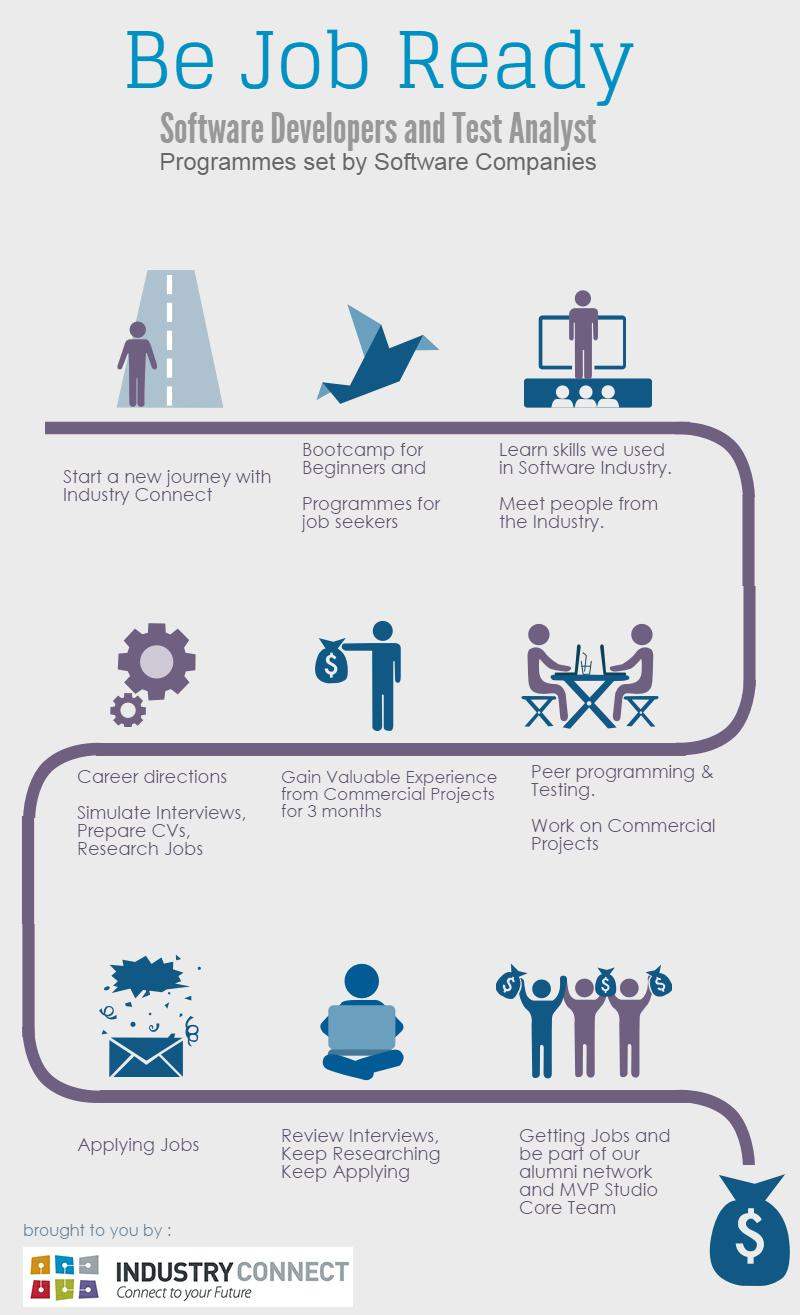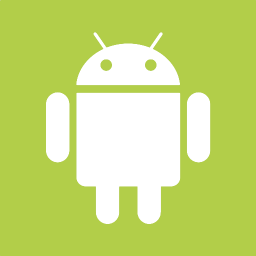 Why learn Android/Java
Android system used in 45% Smartphones globally.
It could get you a job more quickly. Booming Job Prospects.
Java is very similar to C#, easy to learn.
Android app developers make good money.

Why learn iOS/Swift
iOS developers are always in-demand on the market.
Swift was designed to remove complexity.
iPhone/iPad products got great reputation.
People say iOS produces better looking apps.
You love Apple and have got a Mac computer.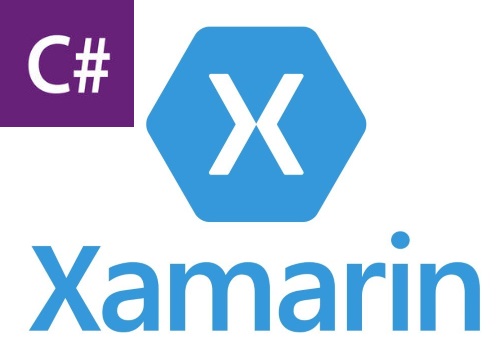 Why learn Xamarin with C#
Less to learn while you had knowledge of native development.
Develop once in Xamarin, the native app will work on iOS and Android.
Faster time-to-market and lower cost of development.
Android or IOS with Xamarin knowledge is in-demand on the market.
How it works
No teachers, but developers. We run sessions by software developers from work space.
No books, no assignments or marks! We focus on research and resolving commercial problems.
You choose one from Android or iOS. (Xamarin is mandatory).
We teach you code & together we develop an app within the sessions.
Then you join internship to gain commercial experience & be job ready.
In 3 months, you will be a serious mobile developer.

You'll also be part of the Software Developer Job Ready Programme
when you apply for the
Mobile Developer

Job Ready Programme
Duration
2 months plus commercial project internship.
2 sessions per week at developer programme in the evenings
2 sessions per week at mobile specific programme during the days
Full-time or part-time at commercial project internship (Agile-Scrum)
Life at Industry Connect
[slickr-flickr photos_per_row="8″ items="16″ type="gallery" orientation="portrait" size="m640″ start="random" align="center" thumbnail_scale="150″]
Standard
Most Popular




Only $2,500

to Get Started

The remaining is paid by $20/week
$95/week once you have gained your first job
Junior Developers can earn up to $1,250/week
Premium
Guaranteed Success within 12 months



Full-time Job within 12 months or $11,000 Refunded
Limit to 2 seats per intake
Extras
Option to stay on programme until employed
Preferrential involvement in large projects
Personalised 'Job Seek Plan'
Prioritised Exposure (1000+ contacts)
Boost Programming & Communication Skills
Boost Soft Skills
Gold
Guaranteed Success within 6 months



Full-time Job within 6 months or $31,000 Refunded
Limit to 2 seats per intake
Extras
Option to stay on programme until employed
Preferrential involvement in large projects
Personalised 'Job Seek Plan'
Prioritised Exposure (1000+ contacts)
Boost Programming & Communication Skills
Boost Soft Skills
Some of the companies our graduates have been successfully employed at
Hear what some of our students have to say about their experience
[vc_btn title="SEE MORE" style="outline" shape="rounded" color="white" size="md" align="center" i_align="left" i_type="fontawesome" i_icon_fontawesome="fa fa-adjust" i_icon_openiconic="vc-oi vc-oi-dial" i_icon_typicons="typcn typcn-adjust-brightness" i_icon_entypo="entypo-icon entypo-icon-note" i_icon_linecons="vc_li vc_li-heart" link="url:http%3A%2F%2Fwww.industryconnect.co.nz%2Ftestimonials%2F|title:Testimonials|" button_block="" add_icon="" i_icon_pixelicons="vc_pixel_icon vc_pixel_icon-alert" ]