Why Metaverse
We love the definition from Matthew Ball.
The most common conceptions of the Metaverse stem from science fiction. Here, the Metaverse is typically portrayed as a sort of digital "jacked-in" internet – a manifestation of actual reality, but one based in a virtual (often theme park-like) world, such those portrayed in Ready Player One and The Matrix.
The next version of the Internet is often described as the Metaverse, a term borne from science fiction, describing a shared, virtual space that's persistently online and active, even without people logging in. It will have its own economy, complete with jobs, shopping areas and media to consume.
A Promising Future Career
We envisage a great future of learning to earn, playing to earn, and building communities to earn.
The Metaverse Career Academy
The Metaverse Career Academy is taught and mentored by some of the most accomplished blockchain developers in the Polkadot ecosystem, share about the emerging world of the metaverse and how people will learn, earn and live in the soon future brought by web3, blockchain and AI. It provides learning through multi-modal content, interactive exercises, practical projects, access to mentors and course creators, community-drive support, remote internship opportunities. Administered in English.
Our remote internship opportunities will be helpful to further reinforce your learning from the Metaverse Career Academy through hands-on practical projects. Through your work with overseas remote teams, this will also increase your international exposure and experience.
• 6-week course (Videos + Live Workshops), 6-8 hours per week for class and assignments. Closed cohort with limited admission
• 4-week project-based remote internship (Optional). Opportunity to participate in a paralleled career in Metaverse
• Engaging community support to interact with mentors, fellow students and alumni through Discord
• Lifetime community membership through our alumni network
• Certification.
The revenue generated from this program will be used to sponsor new Metaverse / Blockchain projects and give back to the Metaverse / Blockchain community
Q: Can the course be completed from anywhere?
A: Yes.
Q: How long will it take to complete this course?
A: 6-week of online video-based course content + 4 weeks of project-based remote internship (Optional).
Q: How much time realistically do I need to work on the course?
A: 6-8 hours a week for attending the class + completing the assignment.
Q: What are the prerequisites for this course?
A: People who are passionate about game or blockchain.
Q: What is the application process?
A: Once you signed up below, our course consultant will send you the relevant information about the next step.
Q: Can I apply for an extension of the internship period??
A: Following the 6 weeks' internships, participants will be offered opportunities to extend the subsequent internships aduration up to 24 weeks (subjected to performance), our commitment is that we will support you all the way until you actually launch a tech career.
Digital Certificate
Receive a community-recognizable certificate that is shareable on LinkedIn. The certificate is issued if the participants meet all the requirements. With this process and our exclusive employer network, we will help you kick-start a well-paid Metaverse career in the local software industry.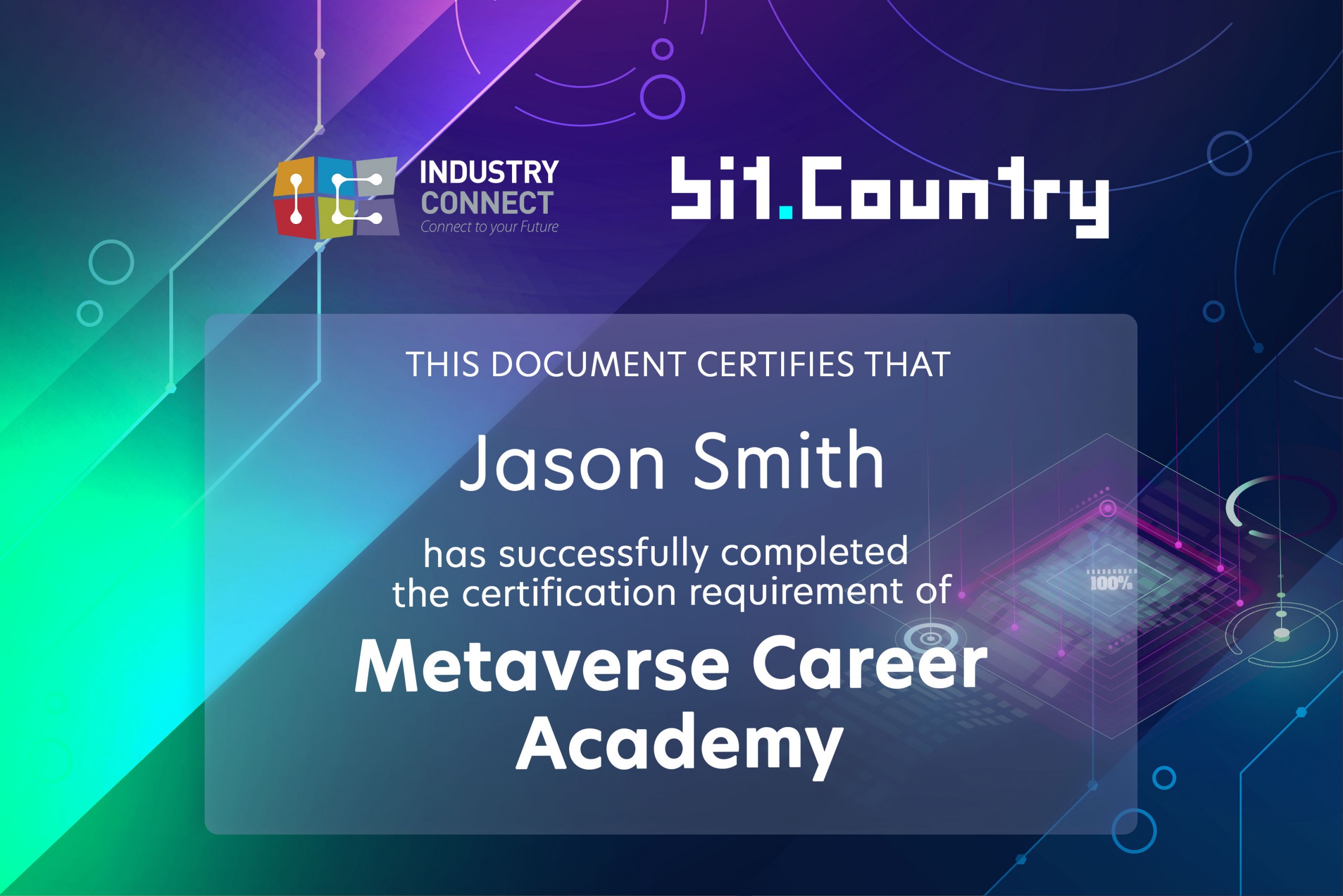 Partners