Junior Software Developer jobs may not seem like the greatest positions in the world, but everyone has to start at the beginning. And guess what, you've already started! Those years you put in at university were the beginning of your career, Junior Software Developer jobs are simply the next step up the ladder. With a software developer internship through Industry Connect, you can climb that ladder faster than you ever imagined!
Junior Software Developer jobs will teach you incredible, up-to-date skills and techniques that are used in the day-to-day runnings of an IT business. Industry Connect's "Job-Ready" programme has been created by professional software developers and experienced IT professionals, and designed to get you the most out of a Junior Software Developer jobs.
This programme has grown- and so will you!
The Industry Connect internship programme was started to help small groups gain vital developmental knowledge in the professional world, but quickly evolved to meet the growing needs of that world. Now it's not just enough to know what you're doing, applicants and Graduates also need to have communication skills and relevant contacts to land their first Junior Software Developer jobs.
Who will benefit the most from our software developer internship?
Everyone! When it comes to Junior Software Developer jobs, there is so much to learn, but, and more importantly, everything changes at such a rapid pace, that there's always something new to learn. Because of this, everyone can benefit from our programme, however, the people will get the most out of it are:
A final-year student, international student or recent graduate from university.
A graduate job seeker looking for your first job opportunity.
An IT professional who wants to make the switch to software development.
A motivated, aspiring software developer with a passion for IT.
An immigrant who previously worked in software development.
The main advantages of our software developer internship.
The advantages of our programme for you are numerous, but they can all be summed up in a single word; Employment. That's what all this is about at the end of the day- getting you one of those Junior Software Developer jobs. And this is how we do it…
Separate you from the pack.
If you apply for a job, there could be fifty other people applying for it too, so what's going to make you stand out to any potential employer? Experience, that's what. Our software developer internship will give your CV the extra boost it need to be noticed in amongst the rest.
Up-skill yourself.
A software developer internship can give you essential skills and experience, not only in your area of expertise, but with other aspects you may not even think about. You may have a background in C#, but suddenly you find working in Mobile Apps is more your thing. Now a new career path has just opened up for you!
Make those invaluable connections.
When you go into the business world, one thing becomes very apparent; knowing someone is just as important as knowing something. Our software developer internship helps you in this regard in two ways. First, you'll be working alongside, and for, professionals and business owners. You'll be interacting with clients and other companies, all of whom are potential employers. This is a great opportunity to show your skills, determination and work ethic. Secondly, you're not the only intern here! There are plenty of others, just like you, all working together, each and every day, side by side. Working with these other young IT students and graduates is a great way to develop your interpersonal skills and social life. Make friends while you work, and remember, every friend is also a contact in the business world!
---
What is Industry Connect?
Industry Connect is an IT/Software Career Launchpad that has everything you need to kick-start your IT/software career in AU, NZ, UK, IE, SG, HK, IN, ID, VN & PH.
Industry Connect's Ecosystem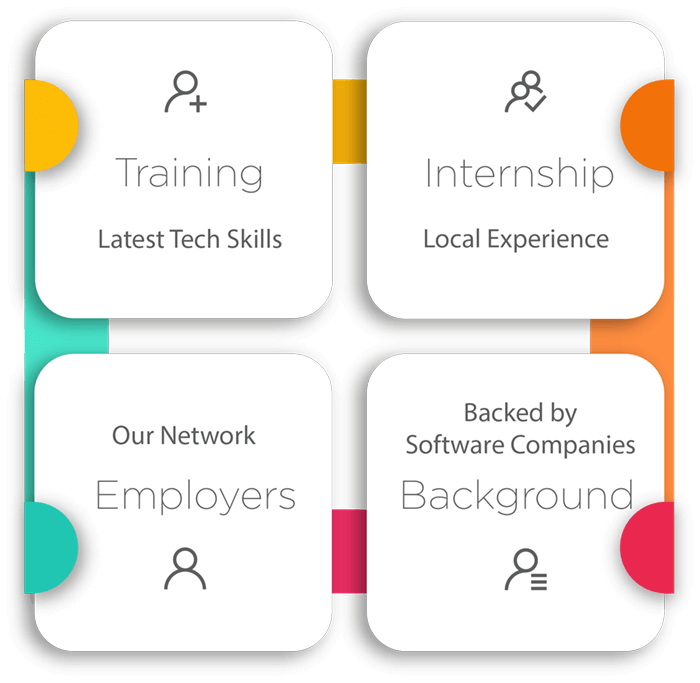 We have been helping career changers, recent IT graduates and people with career gap to start their IT/software careers.
Over the years, we have helped hundreds kick-start an IT/software career. (Verifiable evidences are available on this website)
OUR CORE
We are an innovative software training school backed by global/local software companies. Our ecosystem is an incubation process that supports our participants until they launch a tech career.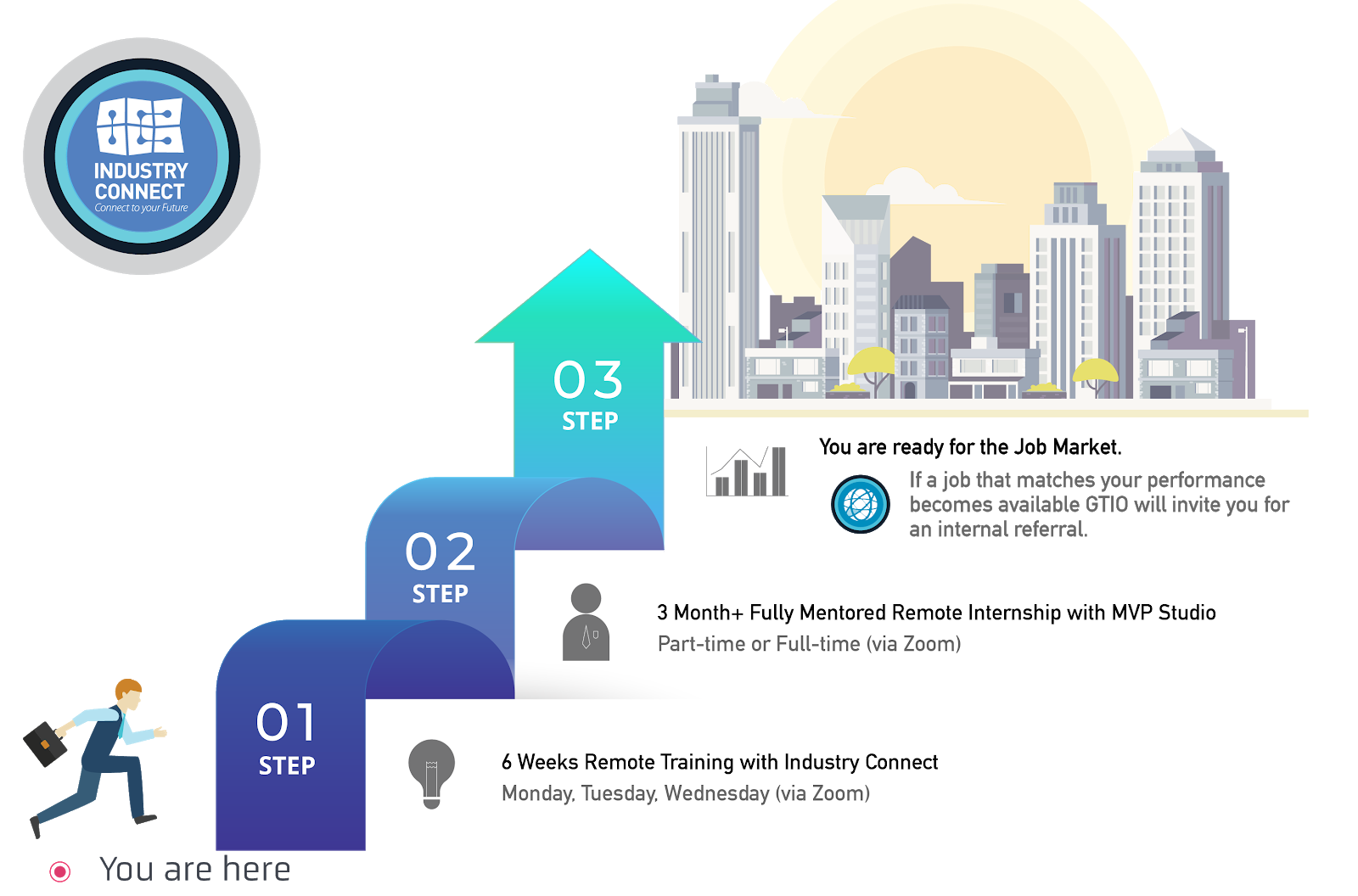 OUR PROGRAMMES
Our Job-Ready training programmes focus on,
Software Development
Business Intelligence (or Data Analyst)
Test Analyst
PROGRAMME STRUCTURE
Six Weeks Training Classes (Practical Tech Skills)
Three Months (or more) Structured Internship on Large Commercial-Scale Projects (Learning enhanced, flexible Hours)
Employer Network (job analysis and internal referral if goals are met)
You can join us via Zoom (live face-to-face meeting) remotely from anywhere and "download" the valuable knowledge & experiences from our tech experts across different tech centres.
Watch 300+ Stories of Career Starters in IT/Software