Today we're going to be having a chat with Ann who has just secured herself a job as a full-time data scientist in Wellington.
Congratulations Ann, we're so happy and proud of you! You've done so much in such a short timeframe – it hasn't taken a long time to land a job. Just share with everyone a little bit of your backstory; where have you come from and how have you come to know about Industry Connect.
I came to New Zealand two years ago to do a master's in computer and information science. After I graduated last year, I was looking for work, so and applied so many places and didn't get any positive response.
Can I ask how many jobs that you apply for?
It's countless, like I have a folder full of rejection emails – definitely fifty plus. So that's when I realized that, okay this is not working out I need to find something else, so I started looking for job-ready programs and Industry Connect popped up. I came for the information session, I liked what I heard, and I decided this is what I want to do.
I tried this out and enjoying the BI program and after the training I joined Industry Connect as an intern and two months into the internship I got a job.
Would you say Industry Connect has helped you get to where you are today? What would you tell people?
If you have the passion to work in IT and you're ready to do the hard work then it's better to come to a place like Industry Connect because they give you all the technical skills that are relevant to the current industry, and also you get to work on real projects where you can use these skills that you learned in the projects.
You made a really good point- if you're ready to do the hard work, because it doesn't just get handed to you on a plate You've put a lot of hard work in, you've committed yourself and obviously it's paid off because you've got this full-time data scientist position and you're flying to Wellington to start in three weeks!
So let's say you're in Wellington and you're cheering away to someone that is in a similar position as what you were prior to coming to Industry Connect, what would you tell them?
I'd say don't think twice. Go to an information session, hear what they are saying and go for it, because like I wouldn't be here if I didn't enjoy it.  It's like my life before Industry Connect I was like clueless, I didn't know what to do, but after everything I know where I want to be and how to work towards it and of course it paid off.
Well thank you for sharing with us about your journey and congratulations again. All the best for flying down there to Wellington to start a new job as a full-time data scientist!
---
What is Industry Connect?
Industry Connect is an IT/Software Career Launchpad that has everything you need to kick-start your IT/software career in AU, NZ, UK, IE, SG, HK, IN, ID, VN & PH.
Industry Connect's Ecosystem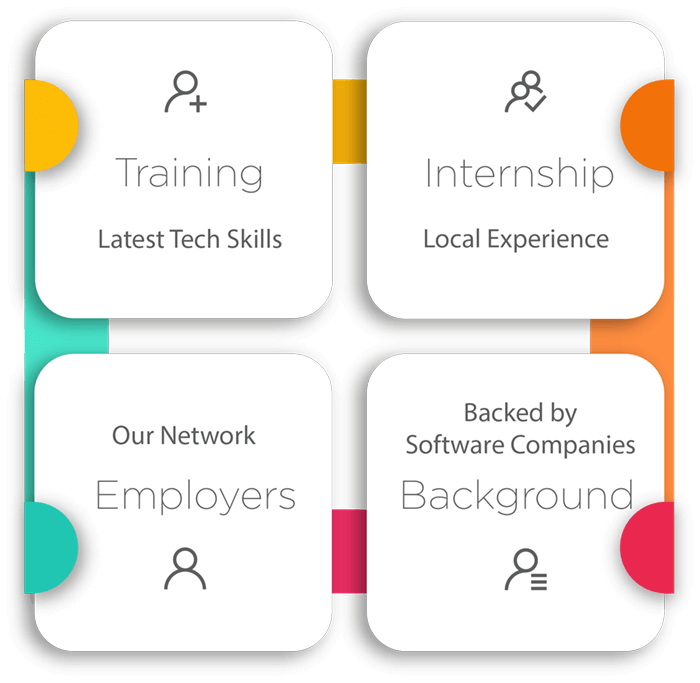 We have been helping career changers, recent IT graduates and people with career gap to start their IT/software careers.
Over the years, we have helped hundreds kick-start an IT/software career. (Verifiable evidences are available on this website)
OUR CORE
We are an innovative software training school backed by global/local software companies. Our ecosystem is an incubation process that supports our participants until they launch a tech career.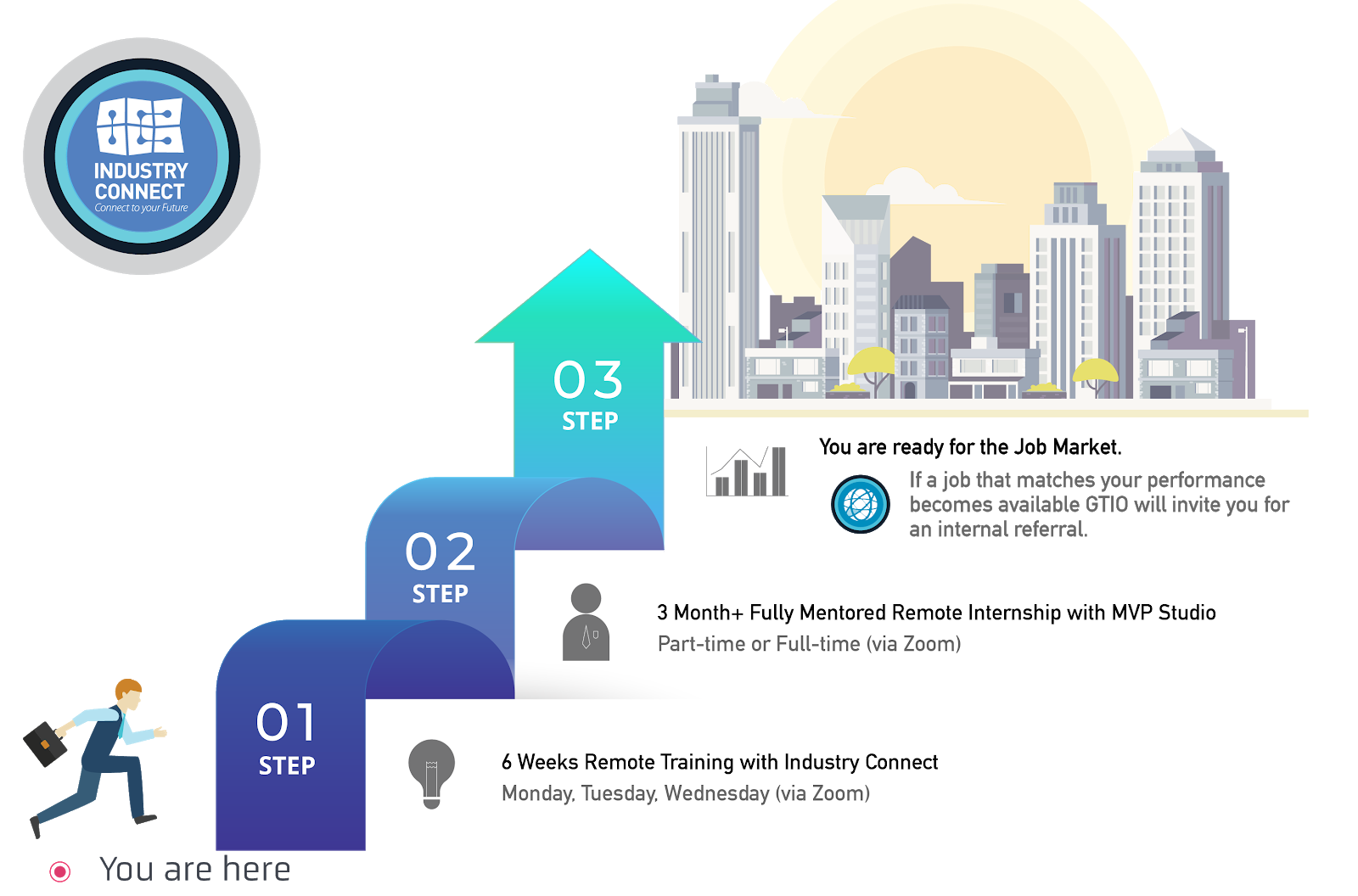 OUR PROGRAMMES
Our Job-Ready training programmes focus on,
Software Development
Business Intelligence (or Data Analyst)
Test Analyst
PROGRAMME STRUCTURE
Six Weeks Training Classes (Practical Tech Skills)
Three Months (or more) Structured Internship on Large Commercial-Scale Projects (Learning enhanced, flexible Hours)
Employer Network (job analysis and internal referral if goals are met)
You can join us via Zoom (live face-to-face meeting) remotely from anywhere and "download" the valuable knowledge & experiences from our tech experts across different tech centres.
Watch 300+ Stories of Career Starters in IT/Software