Perspective is everything in life. Trying to find IT jobs in New Zealand is either easy or impossible, depending on who you ask. If you speak to someone who's just come out of University or just arrived from another country, then it's the later. They'll tell you that they've applied for lots of IT jobs in New Zealand, but got little in the way of response. Only a small percentage will even have had an interview…
Now try asking someone who has worked with Industry Connect, then you might get a different response…
Below are some of our past interns who have gone on to find IT jobs in New Zealand thanks to our internship programme. Our coaching, connections and job hunting skills we teach are a sure-fire way to find your dream job in the world of IT.
Stavri Dimitrov
Now works as: Analyst Programmer at Viridian Glass
I am writing in order to express my gratitude to Industry Connect for the provided high quality training as well as for the subsequent exciting software developer internship.
Dear Ray and Andrew, your software job-ready programme provided me with the rare opportunity to refresh my knowledge in the field of software development and learn new technologies and programming languages. It made it possible to meet many people, make new friends, establish long-lasting professional contacts, and work on an innovative large-scale, real-life software project. As a result, I significantly expanded my software development knowledge and skills. The time spent at Industry Connect during the training sessions and at the Central Station Software during my Software Developer internship was definitely one of the most exciting experiences in my life.
Thank you very much, Ray and Andrew. You and your training programme helped me a lot in developing new skills and finding my first job in New Zealand. My dream to start working on the position I was looking for finally came true. It was an honor and big pleasure to meet you in person, to attend your training courses and learn from knowledgeable and experienced professionals like you and your colleagues. I highly appreciate your advice, guidance and provided assistance at any perspective.
Mekyal Akhlaqi
Now works as: Web Developer at MH Interactive Ltd
I came to the course looking to build a foundation in New Zealand software development market.  An excellent program – I learned a lot. Very much liked the approach. The content was quite practical. This resulted in finding my first IT jobs in New Zealand soon after completion of the technical sessions. I appreciate high level of support and flexibility as I currently benefit from the project internship while working at the same time.
Justin Pham
Now working as: Software Developer at Aimy & Spark Project at CSS
If you have ever thought that a degree from university can not help you to get your dream job, it's the time to do something differently rather than waiting for recruiter's response. After nearly 20 rejected letters from recruiters due to the lack of commercial experience, I was struggle to think positively about becoming software developer. One introductory meeting with Industry Connect has actually changed my life, I realised it's pathway to gain commercial experience and get my dream job. And joining Industry Connect was the best decision I ever made, it showed me the door to get into the IT industry with number of knowledgeable sessions from industry expert, senior software developer, CEOs, top recruiters. I finally landed my dream job as Software Developer at Central Station Software and have an opportunity to work in large scale project using cutting edge technology. I strongly recommend this programme for anyone who really want to become a software developer even you are graduates, inexperienced or experienced developers.
So to summarise, IT jobs in New Zealand can be easy to find… as long as you go about it the right way. Call Industry Connect today and ask about our programming internship, and get your career off to the best possible start.
---
What is Industry Connect?
Industry Connect is an IT/Software Career Launchpad that has everything you need to kick-start your IT/software career in AU, NZ, UK, IE, SG, HK, IN, ID, VN & PH.
Industry Connect's Ecosystem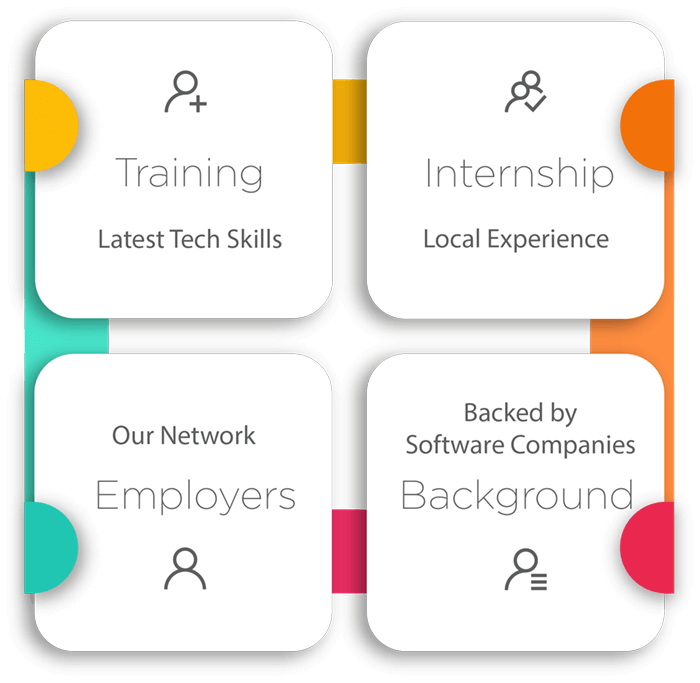 We have been helping career changers, recent IT graduates and people with career gap to start their IT/software careers.
Over the years, we have helped hundreds kick-start an IT/software career. (Verifiable evidences are available on this website)
OUR CORE
We are an innovative software training school backed by global/local software companies. Our ecosystem is an incubation process that supports our participants until they launch a tech career.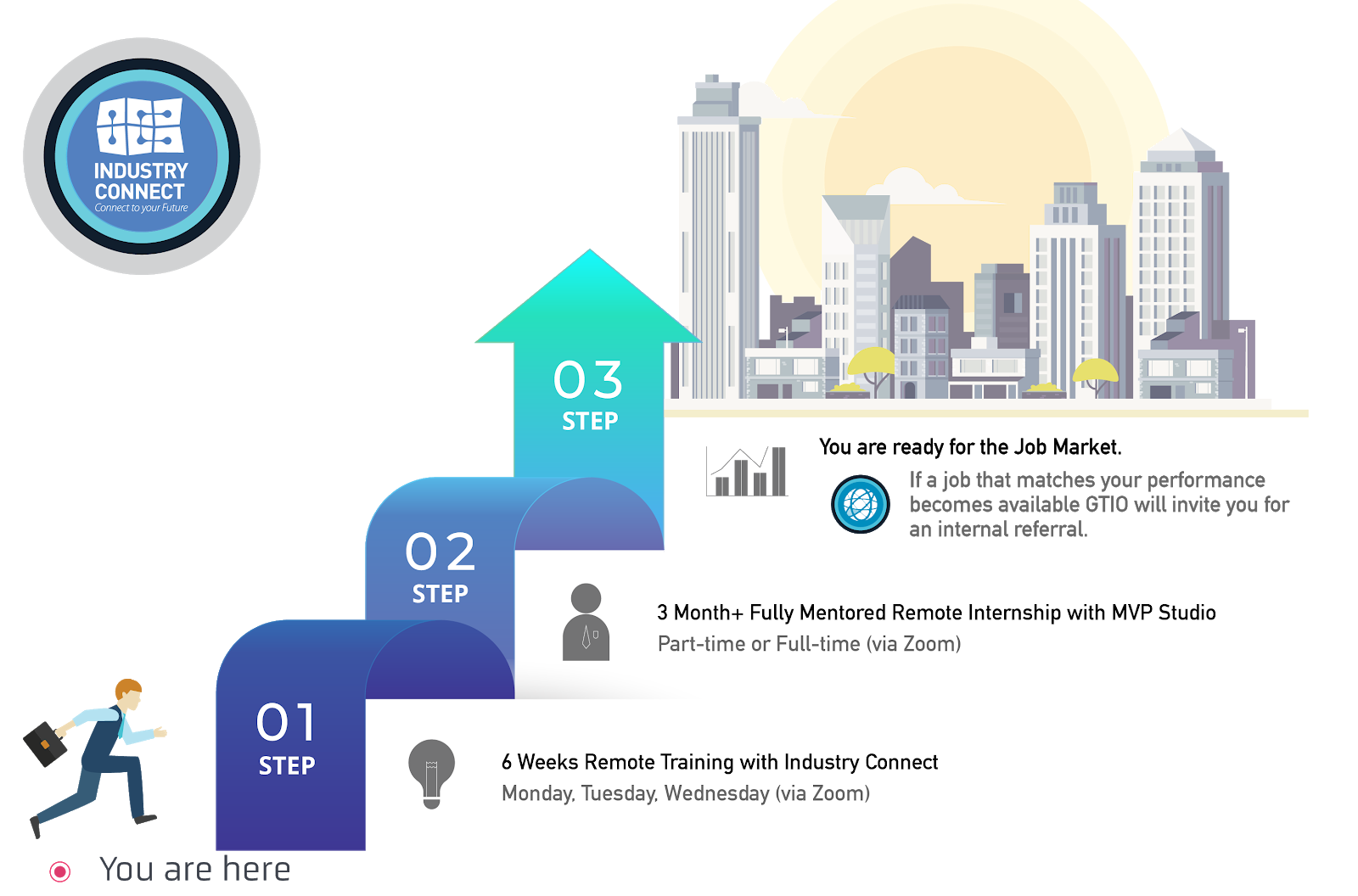 OUR PROGRAMMES
Our Job-Ready training programmes focus on,
Software Development
Business Intelligence (or Data Analyst)
Test Analyst
PROGRAMME STRUCTURE
Six Weeks Training Classes (Practical Tech Skills)
Three Months (or more) Structured Internship on Large Commercial-Scale Projects (Learning enhanced, flexible Hours)
Employer Network (job analysis and internal referral if goals are met)
You can join us via Zoom (live face-to-face meeting) remotely from anywhere and "download" the valuable knowledge & experiences from our tech experts across different tech centres.
Watch 300+ Stories of Career Starters in IT/Software