A couple of days ago, I asked you what were your biggest pains, frustrations and challenges in finding a software development, testing or data analytics job right now.   Thank you for your feedback.  I received over 100 replies!
During this week I have read all of the responses, many of which were very comprehensive and insightful, and I have started to pull the key themes together into a series of articles that I will share with you via email and in an upcoming e-book.
Here are the top 3 reasons that I received:
Lack of experience – particularly local or relevant commercial experience.  
Not having the right technical skills. 
Having a gap in your employment history.
From my experience in helping people get jobs, these are the most common problems people come to me with, looking for a solution.  So if you are suffering from one of these issues, then you are not alone!
The obvious question is "How do you overcome these obstacles?"  
Starting next week I am going to email a series of articles that examine each of these challenges; why are they so important to employers and what you can do to overcome them.  These articles will give you an understanding and insight into the actions you should take to start your career.  
Have a great weekend.  Keep developing! 
Andrew
---
What is Industry Connect?
Industry Connect is an IT/Software Career Launchpad that has everything you need to kick-start your IT/software career in AU, NZ, UK, IE, SG, HK, IN, ID, VN & PH.
Industry Connect's Ecosystem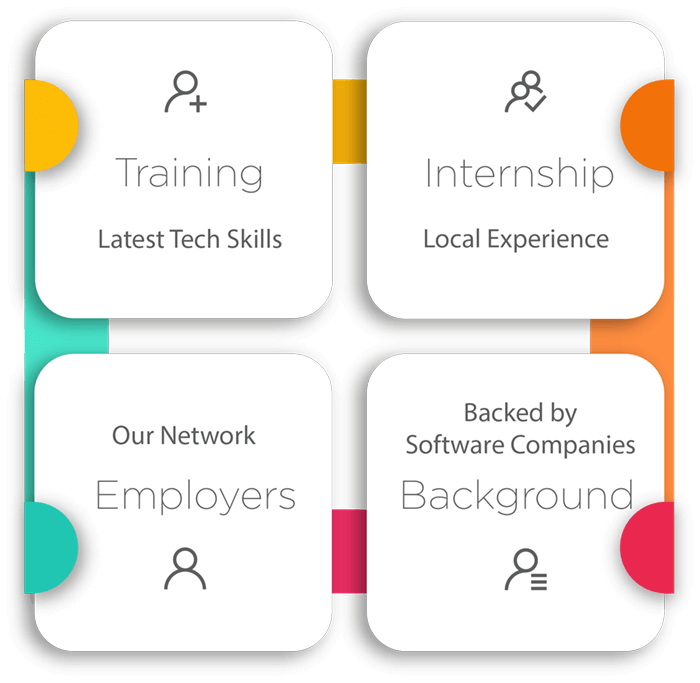 We have been helping career changers, recent IT graduates and people with career gap to start their IT/software careers.
Over the years, we have helped hundreds kick-start an IT/software career. (Verifiable evidences are available on this website)
OUR CORE
We are an innovative software training school backed by global/local software companies. Our ecosystem is an incubation process that supports our participants until they launch a tech career.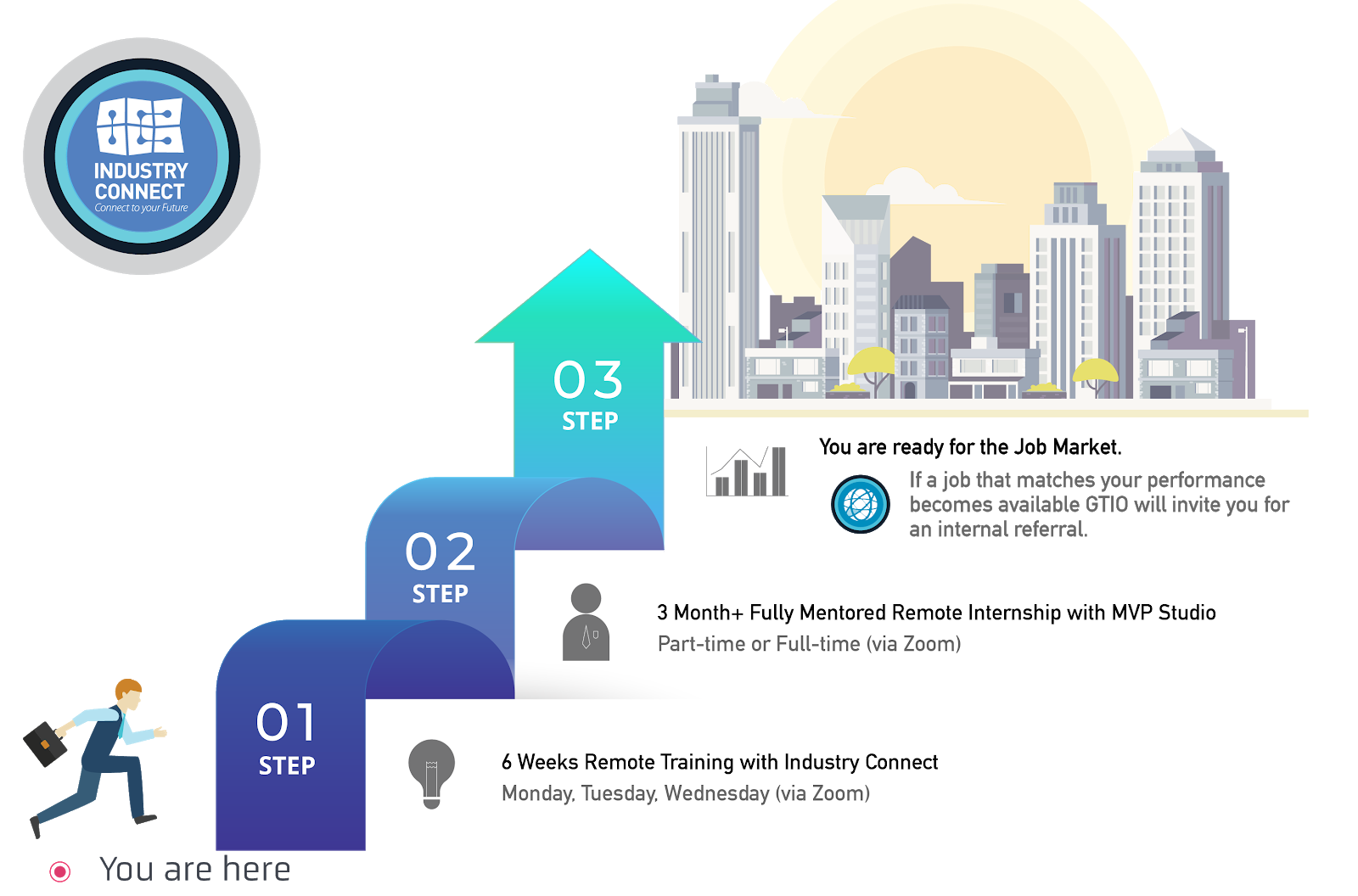 OUR PROGRAMMES
Our Job-Ready training programmes focus on,
Software Development
Business Intelligence (or Data Analyst)
Test Analyst
PROGRAMME STRUCTURE
Six Weeks Training Classes (Practical Tech Skills)
Three Months (or more) Structured Internship on Large Commercial-Scale Projects (Learning enhanced, flexible Hours)
Employer Network (job analysis and internal referral if goals are met)
You can join us via Zoom (live face-to-face meeting) remotely from anywhere and "download" the valuable knowledge & experiences from our tech experts across different tech centres.
Watch 300+ Stories of Career Starters in IT/Software