Rey Nham is one of our participants from the Industry Connect Melbourne branch and he has just secured himself job as a software developer in Melbourne with My Prosperity, one of the city's top software companies.
We caught up with Ray before he started his new career to ask him about his time with Industry Connect.
First of all Ray, congratulations, we are very, very proud of you and we knew you could do it! For the potential participants out there, tell us a bit about yourself and you came to join Industry Connect.
I graduated last year from Monash University, and just like the other graduates, I kept applying for jobs, but go no responses from the employers, but then while I was looking for a job, I found Industry Connect.
I went to the information night, and I was very interested as a graduate. After three months as an intern I've learned a lot – from my soft skills to my technical skills, everything has improved. After five interviews, I finally secured my first job as a software developer in Melbourne.
So you got your first job as a software developer in Melbourne within your three month internship? That is a great achievement. You lined up five interviews for yourself and secured one, so we're really happy for you.
Tell us a bit about what were the main challenges that you experienced when you started applying for positions. What happened, did you not get a response from potential employers? What were the obstructions that were stopping you from finding a job?
Well the first thing you notice when applying for a job is in the job description they always ask for experience. Two years experience, five years experience… how can a fresh graduate like me have some experience in the field? That's why local experience is an essential factor for every job seeker. But how can you get experience without a job? Internship. Industry Connect will help you.
So after three months of internship, I can prove that I have a local experience in Melbourne, and that's why I've started to get a response from the employers.
Additionally, thanks to my supervisor as well as my colleagues, during internship my CV has been fixed so it's become more effective, so I get more responses.
Great. So what would you say are some of the highlights looking back on the job ready program, what were some of the things that you learned that you think will help you in terms of progressing your career in the future?
I was shy and my communication skills weren't very good several months ago, and thanks to the internship – we have team presentations every week, and that's really helped me to improve my soft skills, and has really helped me during my interviews.
So it gave you some more self-confidence, and you were more sure in yourself to answer the questions and your shyness disappeared a bit. So if you were to give someone out their advice, if they are where you were a few months ago or they are wanting to enter the IT market but they're struggling due to a lack of experience or a lack of skills, what would you say to them about how Industry Connect can help them?
Industry Connect will give you some initial experience in Australia, but they also improve your technical skills and soft skills so someone shy like me can be like completely comfortable speaking in front of many people. And for technical skills, you learn the most recent technologies that have a very high demand in the industry.
Well Ray, thank you so much, and again we are very glad for you and all the best with your new job as a software developer in Melbourne. Know that we will be with you to support you and if you need any assistance from outside we will always be there.
---
What is Industry Connect?
Industry Connect is an IT/Software Career Launchpad that has everything you need to kick-start your IT/software career in AU, NZ, UK, IE, SG, HK, IN, ID, VN & PH.
Industry Connect's Ecosystem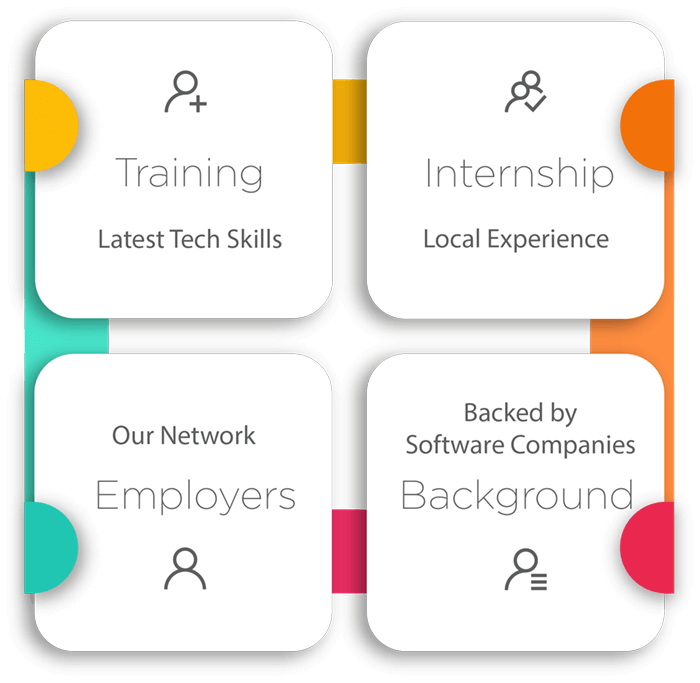 We have been helping career changers, recent IT graduates and people with career gap to start their IT/software careers.
Over the years, we have helped hundreds kick-start an IT/software career. (Verifiable evidences are available on this website)
OUR CORE
We are an innovative software training school backed by global/local software companies. Our ecosystem is an incubation process that supports our participants until they launch a tech career.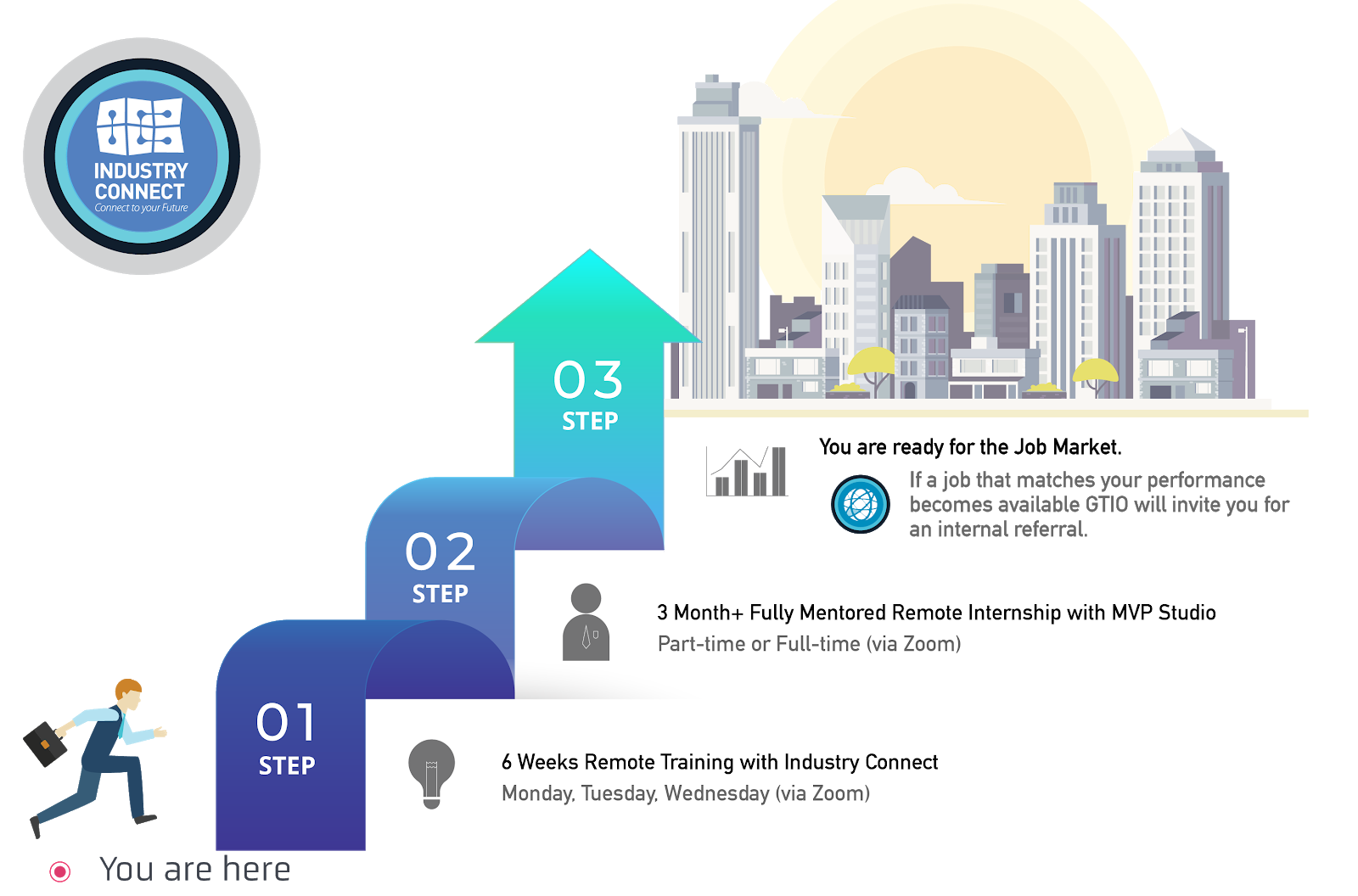 OUR PROGRAMMES
Our Job-Ready training programmes focus on,
Software Development
Business Intelligence (or Data Analyst)
Test Analyst
PROGRAMME STRUCTURE
Six Weeks Training Classes (Practical Tech Skills)
Three Months (or more) Structured Internship on Large Commercial-Scale Projects (Learning enhanced, flexible Hours)
Employer Network (job analysis and internal referral if goals are met)
You can join us via Zoom (live face-to-face meeting) remotely from anywhere and "download" the valuable knowledge & experiences from our tech experts across different tech centres.
Watch 300+ Stories of Career Starters in IT/Software