Industry Connect are the talk of the IT world again!
This time it's because of an article on SticK.net, the website dedicated to science, technology, innovation & commercialisation. Both Ray and Andrew were interviewed for the article, and Industry Connect's goals, mission and method all came through loud and clear!
Peter Kerr, the writer and owner of SticK.net, was impressed by Industry Connect's ability to fill the need for New Zealand software developers, while at the same time find work for those who need it the most. Many of our students come from overseas, already with degrees, but no job. We help bridge the gap between the two.
Our Job ready programme is six weeks long; three nights per week, three hours per night. It's as simple as that. the course is deigned not just for Graduates, but anyone who has a history in development. Many people dabbled in University, but don't have the skills to get a job, so we are here to up-skill them. Other's were developers back in the day, but had to stop for one reason or another, and now they want back in. Industry Connect helps get them back in the game. Occasionally there will even be someone with no coding experience at all! Someone who's fed up with their career choice, and wants the James Bond lifestyle of a software developer. We can help them too.
"… we have injected over 150 people into the IT Sector over the previous two years…"
Once the six week course is over, students can join us for a voluntary three month internship. This allows them to gain invaluable knowledge and experience. It's all well and good learning how to code, but the experience as an intern will teach students how to deal with clients, meet deadlines and work with others. It's also a springboard to finding a job, and for many, that also means Residency in New Zealand.
And it works! Industry Connect has injected over 150 people into the IT Sector over the previous two years, a significant amount of newly skilled and dedicated works for the economy. We're joining the skilled developers with the shortage of skilled workers New Zealand is crying out for. It's something we are passionate about, and it's terrifically satisfying.
You can read the full and original article here:
---
What is Industry Connect?
Industry Connect is an IT/Software Career Launchpad that has everything you need to kick-start your IT/software career in AU, NZ, UK, IE, SG, HK, IN, ID, VN & PH.
Industry Connect's Ecosystem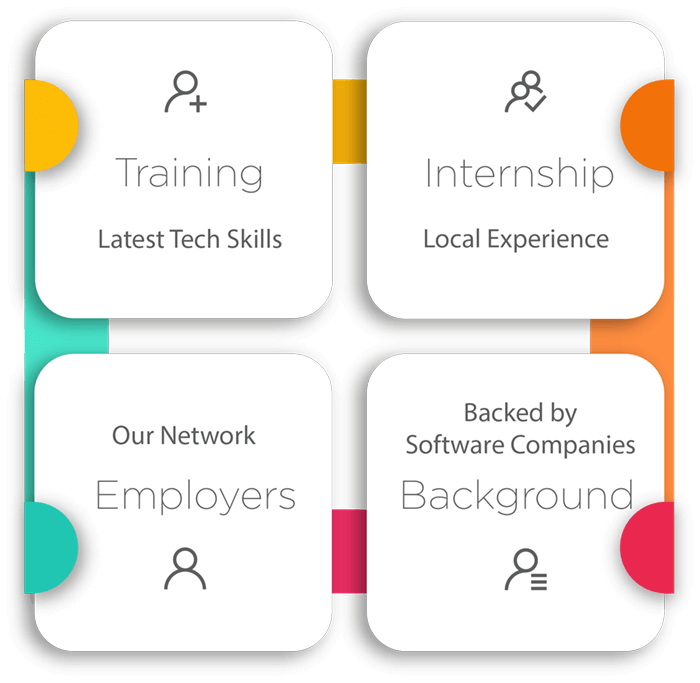 We have been helping career changers, recent IT graduates and people with career gap to start their IT/software careers.
Over the years, we have helped hundreds kick-start an IT/software career. (Verifiable evidences are available on this website)
OUR CORE
We are an innovative software training school backed by global/local software companies. Our ecosystem is an incubation process that supports our participants until they launch a tech career.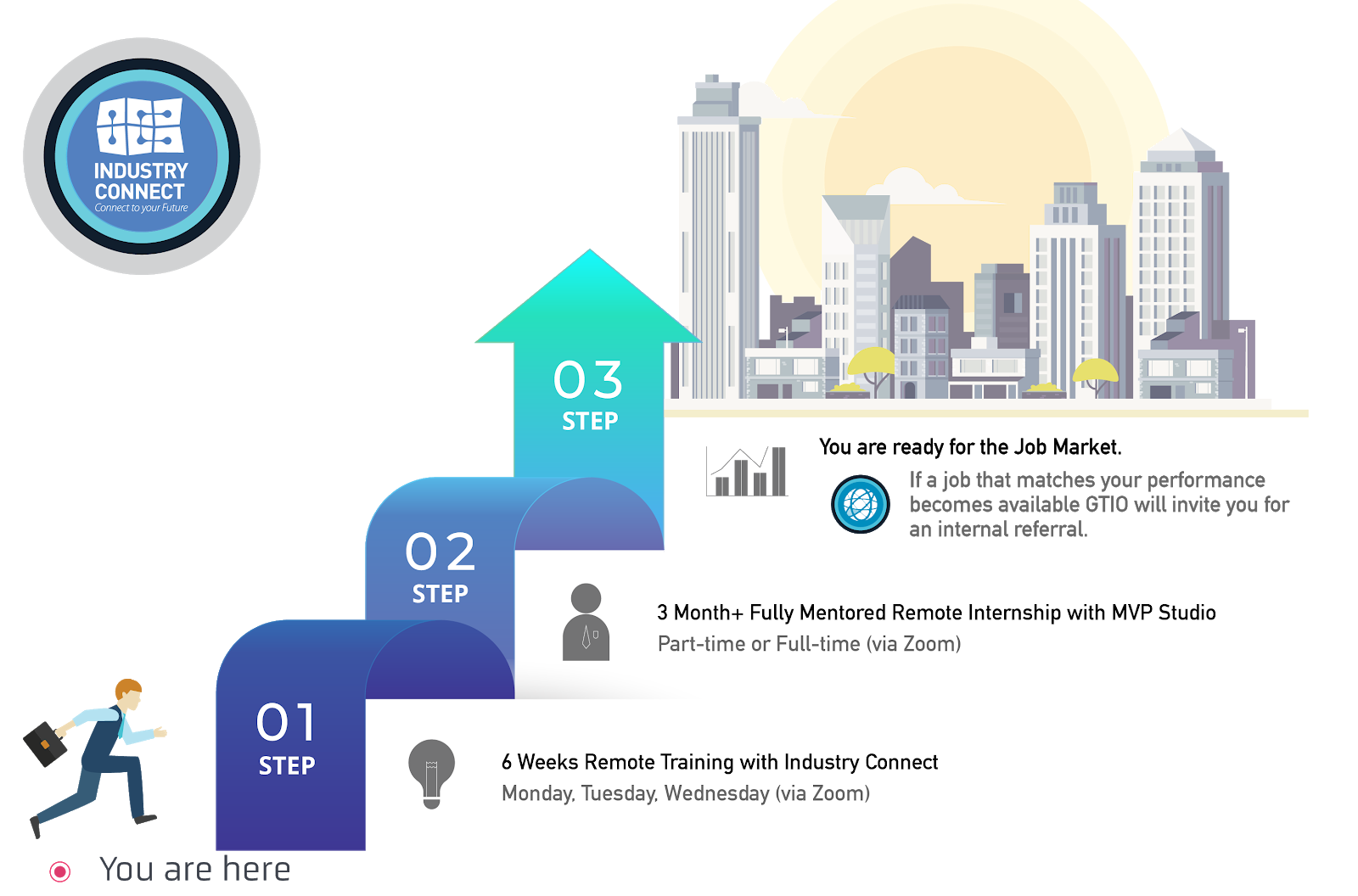 OUR PROGRAMMES
Our Job-Ready training programmes focus on,
Software Development
Business Intelligence (or Data Analyst)
Test Analyst
PROGRAMME STRUCTURE
Six Weeks Training Classes (Practical Tech Skills)
Three Months (or more) Structured Internship on Large Commercial-Scale Projects (Learning enhanced, flexible Hours)
Employer Network (job analysis and internal referral if goals are met)
You can join us via Zoom (live face-to-face meeting) remotely from anywhere and "download" the valuable knowledge & experiences from our tech experts across different tech centres.
Watch 300+ Stories of Career Starters in IT/Software