If you're interested in Industry Connect's Programmer Internship, then you should have a basic concept of computing languages. But what are the most common programming languages today? Well, short answer? It depends…
It depends on what exactly you're trying to achieve. If you're into mobile App development, then you're going to use a different language than building a security system for online banking. Programming languages are simply tools people use in order to create something. And just as you wouldn't use a hammer to tighten a screw, you wouldn't use the wrong code to create specific software.
Here's a list of the top 10 programming languages in 2015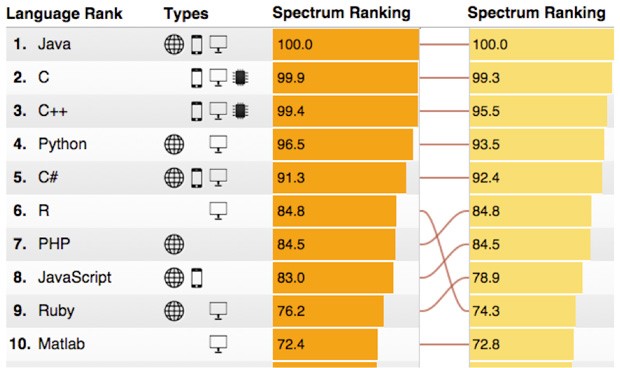 The five biggest programming languages (Java, C, C++, Python, and C#) are at the top of the list, and haven't moved in ranking from last year. Java is at the top again, but C has almost knocked it off. The big mover is R, a statistical computing language that's used mainly for analyzing and visualizing large volumes data, which comes in at 6th this year, after being ranked 9th in 2014. This jump goes to show the growing importance of big data in a number of areas.
A few programming languages have joined the top ten for the first time. Swift, Apple's new language, has made a big enough impact in the last couple of years to join the list. Cuda is another exciting entry—it's a language created by Nvidia (the graphics card guys) that's designed for general-purpose computing using the company's powerful but specialized graphics processors, which can be found in many desktop and mobile devices. All in all, 7 programming languages are appearing for the first time.
And if you're wondering where ASP.NET is, it's a framework, not a language! But good spot. If you didn't wonder where it was, then that's why you need to go on our programming internship.
---
What is Industry Connect?
Industry Connect is an IT/Software Career Launchpad that has everything you need to kick-start your IT/software career in AU, NZ, UK, IE, SG, HK, IN, ID, VN & PH.
Industry Connect's Ecosystem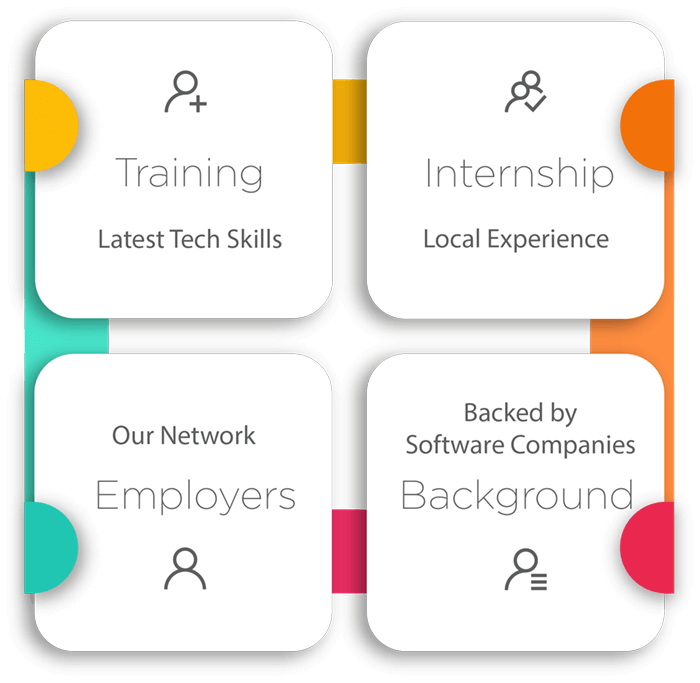 We have been helping career changers, recent IT graduates and people with career gap to start their IT/software careers.
Over the years, we have helped hundreds kick-start an IT/software career. (Verifiable evidences are available on this website)
OUR CORE
We are an innovative software training school backed by global/local software companies. Our ecosystem is an incubation process that supports our participants until they launch a tech career.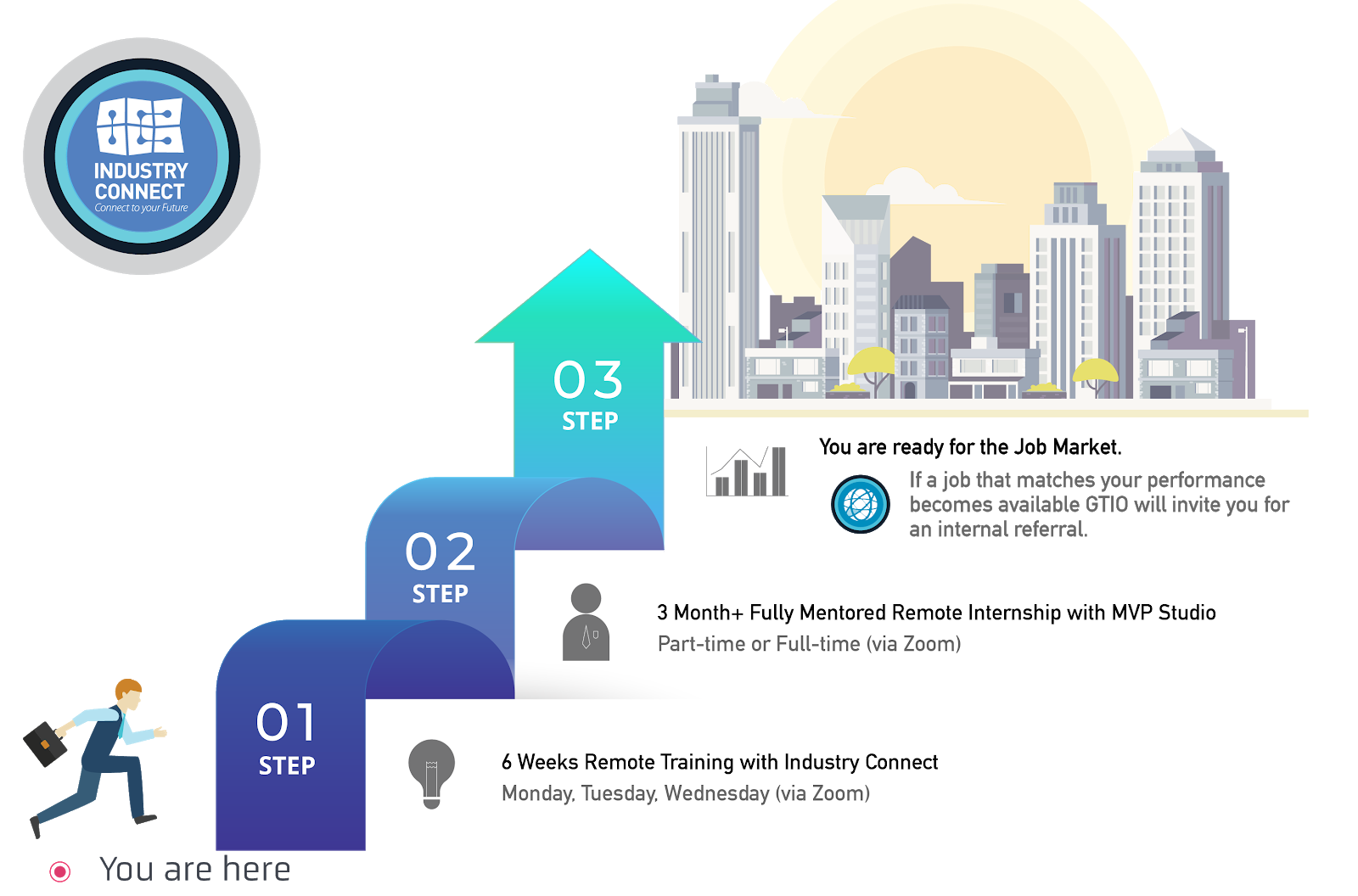 OUR PROGRAMMES
Our Job-Ready training programmes focus on,
Software Development
Business Intelligence (or Data Analyst)
Test Analyst
PROGRAMME STRUCTURE
Six Weeks Training Classes (Practical Tech Skills)
Three Months (or more) Structured Internship on Large Commercial-Scale Projects (Learning enhanced, flexible Hours)
Employer Network (job analysis and internal referral if goals are met)
You can join us via Zoom (live face-to-face meeting) remotely from anywhere and "download" the valuable knowledge & experiences from our tech experts across different tech centres.
Watch 300+ Stories of Career Starters in IT/Software