Come to industry Connect's information and advice interview session and discover how we can set you on the path of a wonderful career in IT.
Information & Advice Session
We will be holding our information night on Wednesdays.
If you're interested in a career in the IT Industry, but can't seem to get your foot in the door, then Industry Connect is for you!
We have helped hundreds of IT graduates and career changers land jobs in the IT Sector, and we can help you too.
Come along to our information night and you will discover:
Who we are and what we do
How our programmes work and what internship involves
What happens after you're accepted onto our programme
Receive free advice about how you can prepare yourself for the industry.
Why join Industry Connect
Through our programmes and internships, you can get some real-world commercial-scale project experience when it comes to the IT industry.
This set's you up to be noticed by potential employers, and get noticed ahead of all the other job seekers out there.
Remember, employers want someone who has proven experience, not someone who is wet behind the ears that they will have to train.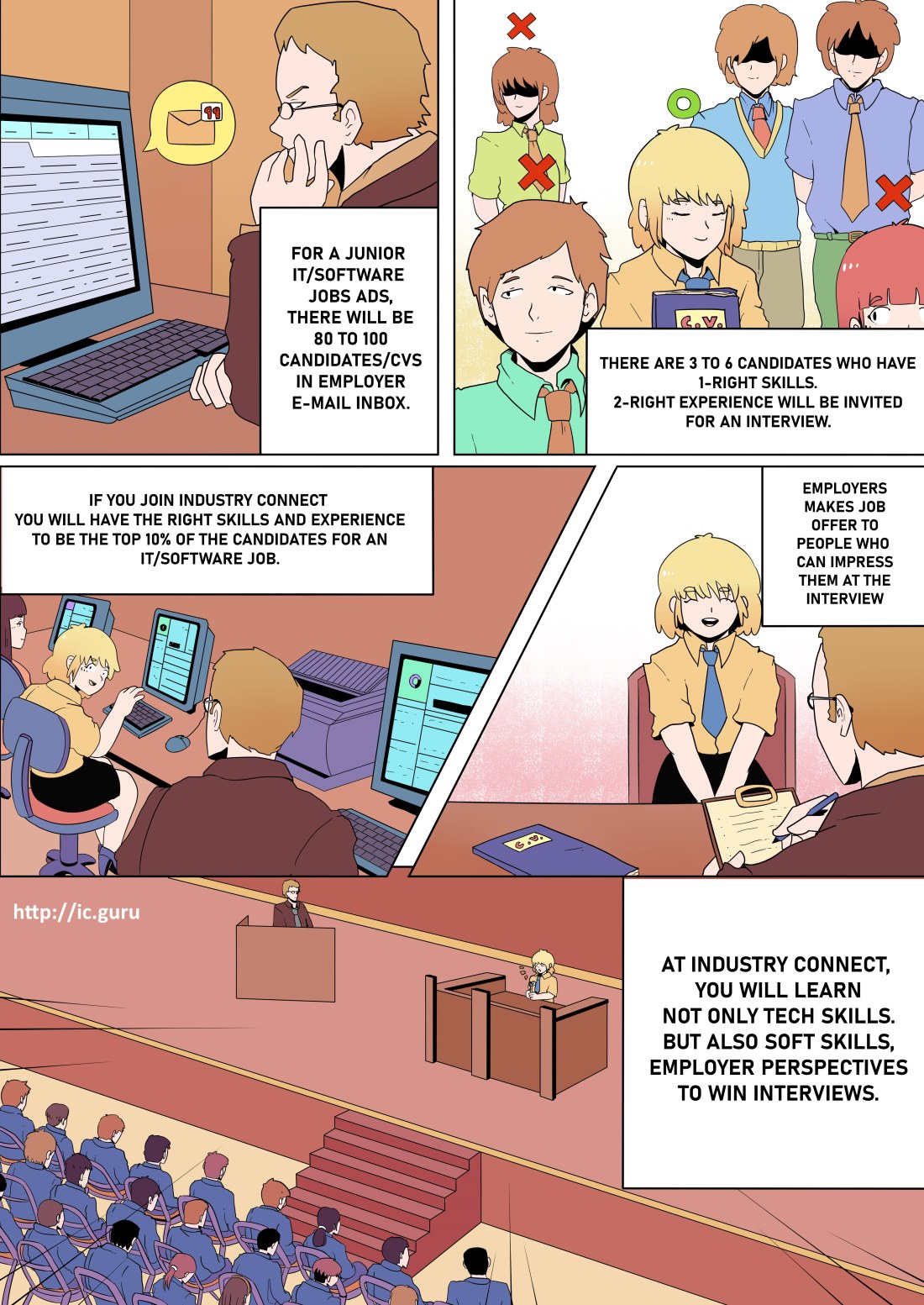 By joining us you will not only gain invaluable experience, but you'll also meet people in a similar situation, making new friends and connections.
Hundreds of people have walked through our doors and let with job offers from major companies in the industry, and now we're taking our business around the world, and helping people start their career in the IT Industry.
Come along to our information & interview meeting– what have you got to lose!
To Attend
To secure your seat simply fill-up the form on this page
---
What is Industry Connect?
Industry Connect is an IT/Software Career Launchpad that has everything you need to kick-start your IT/software career in AU, NZ, UK, IE, SG, HK, IN, ID, VN & PH.
Industry Connect's Ecosystem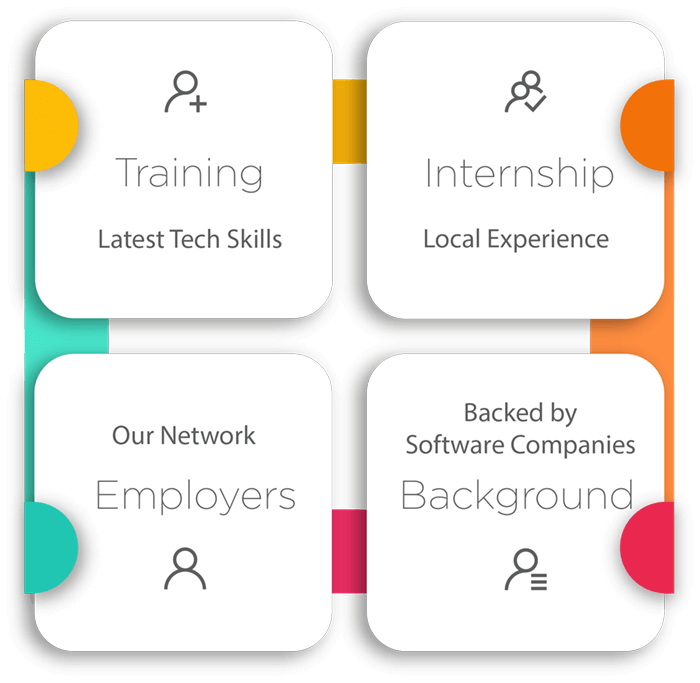 We have been helping career changers, recent IT graduates and people with career gap to start their IT/software careers.
Over the years, we have helped hundreds kick-start an IT/software career. (Verifiable evidences are available on this website)
OUR CORE
We are an innovative software training school backed by global/local software companies. Our ecosystem is an incubation process that supports our participants until they launch a tech career.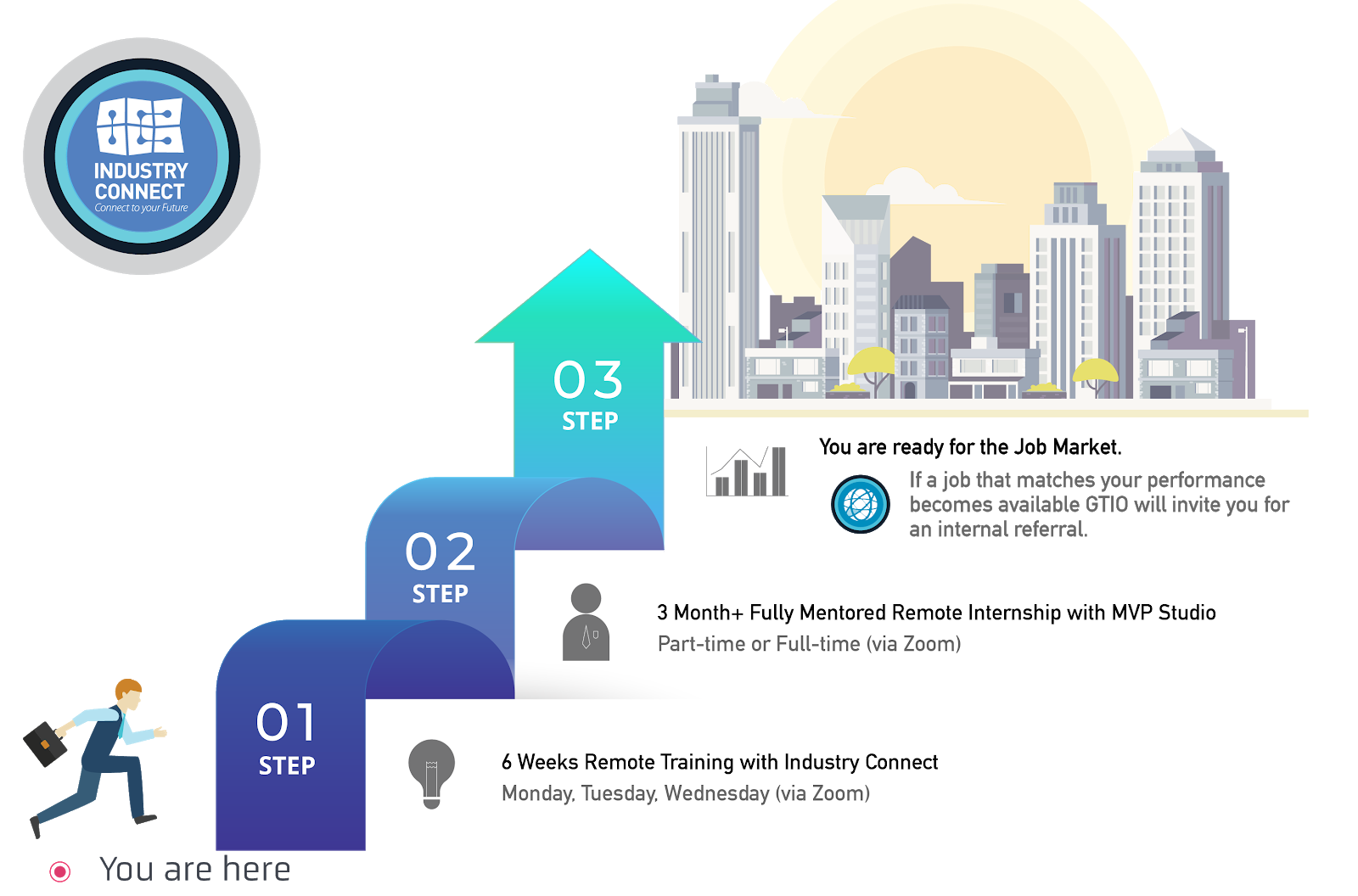 OUR PROGRAMMES
Our Job-Ready training programmes focus on,
Software Development
Business Intelligence (or Data Analyst)
Test Analyst
PROGRAMME STRUCTURE
Six Weeks Training Classes (Practical Tech Skills)
Three Months (or more) Structured Internship on Large Commercial-Scale Projects (Learning enhanced, flexible Hours)
Employer Network (job analysis and internal referral if goals are met)
You can join us via Zoom (live face-to-face meeting) remotely from anywhere and "download" the valuable knowledge & experiences from our tech experts across different tech centres.
Watch 300+ Stories of Career Starters in IT/Software