Industry Connect graduates have a funny habit of landing their dream jobs, and this time it's Drake's turn! He has just found a BI Developer position and before he left us, we sat down and asked him about his time with Industry Connect.
So congratulations on your new BI Developer position, can you tell us a little bit about your background such as your education and where you from?
Yeah, I am from Hyderabad, India, where I did my Masters in computers and then I worked for companies for four years got my PR and came to Australia.
So why did you join Industry Connect?
Yeah when I came down to Australia getting my first job was the toughest one. Everywhere I went for an interview, I only get questions like "Have you worked for an Australian company?". So while searching on the internet, I came across Industry Connect. Then I met them and I came here, and I was like "ok, these people will help me out getting a job."
Yeah that's true. So how does Industry Connect help you to get back into the IT industry?
Firstly, when I get trained on the topics, the faculty gave me a clear picture; how it should be, what were the things what we have to focus on, how everything will be done. Then the practice. I just practice for the next three days or four days. Then most important thing was the Industry Connect blogs which I followed regularly. They give you how your resume should be, how your behaviour should be, from head to toe. I followed them regularly – I read those blogs but I mimicked them at the same time and that helped me a lot.
Yeah the blocks cover almost everything…
Everything. Everything. Like how you reply to a recruiter, how the emails should be, how the conversation should be, and from that point to how you give a handshake for the final touch. They give everything and that helped me a lot.
So the blogs from Industry Connect helped you with in the interviews, so how about your technical skills?
Yeah, with the technical skills, I got more exposure when I joined as an intern, at MVP Studios, and here I got complete hands-on with company involvement, and this helped me a lot to get inside of the picture. Maybe if I sit at home I will just sit for one minute or five minutes and then I'm done. Then I came down to MEP Studios and sit here, and it's like "oh my god, I have to submit this work! It's exactly the way you sit in an office and work it right.
So did having an internship seem like a real job?
Yes it was a real internship. The way they gave us the work, and office environment is also very important. And the structure of the work which you have given that even helped me a lot. Like basic SQL, then sequel procedures, next up SSIS RS, then come to power bi. The work is also very important, it gave me insight of every topic, so it's almost like you become an expert in every topic.
I think that's a reason you got a BI developer position so quick.
Yes and I thank everyone from Industry Connect and MVP Studios and all my teammates who helped me to cross all the barriers and all the questions and everything.
One more question: If you come across someone who has a similar experience or is in the same situation like you, what would you tell them?
I would tell them just go to Industry Connect. Don't think of the second situation, they will help you to get a job. Don't do anything else, just go sit there and focus on your subject and you will end up with a job.
Oh that's nice, thank you.
Well thank you, I have to thank Industry Connect a lot because you gave me the first job in Australia thanks a lot for that.
Our pleasure, and good luck with your new BI Developer position.
---
What is Industry Connect?
Industry Connect is an IT/Software Career Launchpad that has everything you need to kick-start your IT/software career in AU, NZ, UK, IE, SG, HK, IN, ID, VN & PH.
Industry Connect's Ecosystem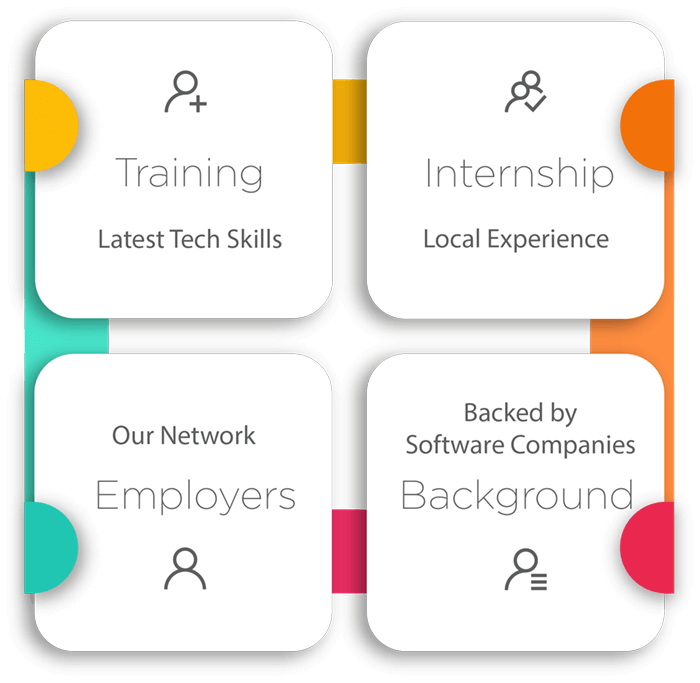 We have been helping career changers, recent IT graduates and people with career gap to start their IT/software careers.
Over the years, we have helped hundreds kick-start an IT/software career. (Verifiable evidences are available on this website)
OUR CORE
We are an innovative software training school backed by global/local software companies. Our ecosystem is an incubation process that supports our participants until they launch a tech career.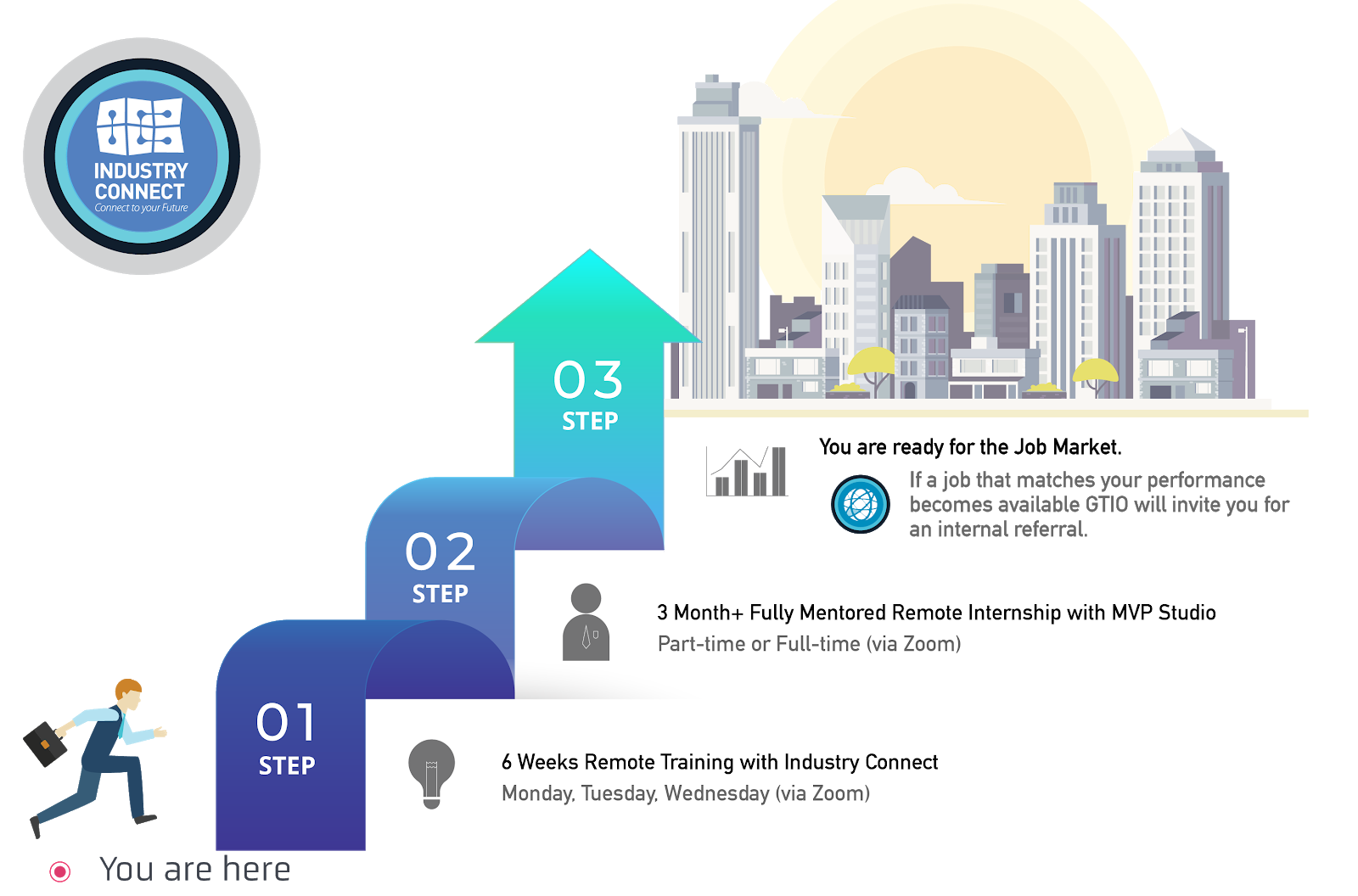 OUR PROGRAMMES
Our Job-Ready training programmes focus on,
Software Development
Business Intelligence (or Data Analyst)
Test Analyst
PROGRAMME STRUCTURE
Six Weeks Training Classes (Practical Tech Skills)
Three Months (or more) Structured Internship on Large Commercial-Scale Projects (Learning enhanced, flexible Hours)
Employer Network (job analysis and internal referral if goals are met)
You can join us via Zoom (live face-to-face meeting) remotely from anywhere and "download" the valuable knowledge & experiences from our tech experts across different tech centres.
Watch 300+ Stories of Career Starters in IT/Software