Today, I'd like to share you the experience of Dylan who got offered two jobs!
Here is a summary of his tips,
Learned a lot at Industry Connect as it is real and immersive commercial world.
You got nothing to lose and you need to do something if you are not getting the response.
You got a chance to work on an amazing project.
If you are alone in NZ and struggling for a job, you must be lacking some skills, you never know what you missed, Industry Connect help you find them and learn them such as soft skills.
After 2 months, he landed the job and he has to decline one offer.
---
What is Industry Connect?
Industry Connect is an IT/Software Career Launchpad that has everything you need to kick-start your IT/software career in AU, NZ, UK, IE, SG and HK.
Industry Connect's Ecosystem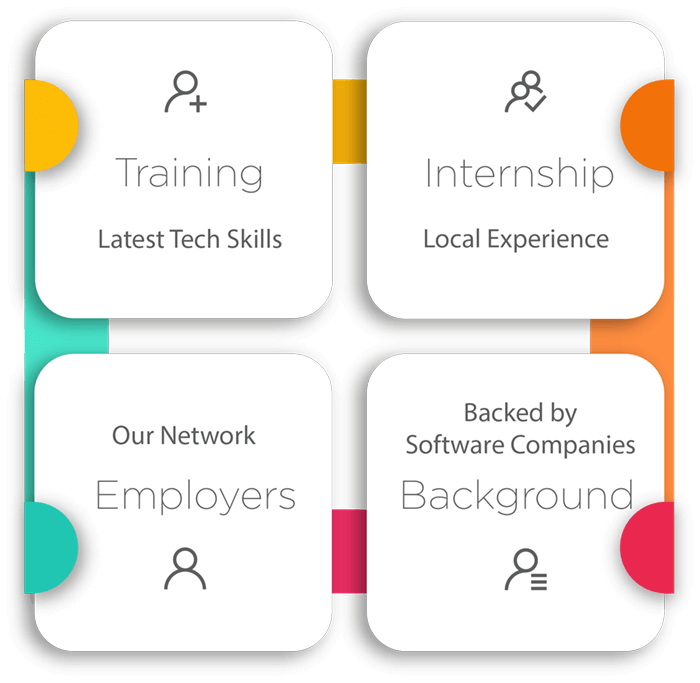 We have been helping career changers(software), recent IT graduates as well as people with career gap to start their software careers. Our Job-Ready training programmes focus on software development, business intelligence and test analyst.
Over the years, we have helped hundreds kick-start a software career(Verifiable evidences are available on this website)
OUR CORE
We are an innovative software training school backed by local software companies. Our ecosystem is an incubation process that supports our participants until they launch a tech career.
OUR SERVICES
6 Weeks Practical Skills Training Classes(Evenings)
+ 3 Month+ Structured, Learning Focused Internship(Flexible Hours)
+ Employer Network(Job Analysis or Internal Referral If Excellent)
You can join us via Zoom (live face-to-face meeting) remotely from anywhere and "download" the valuable knowledge & experiences from our tech experts across different tech centres.
Watch 200+ Stories of Career Starters in IT/Software
Click the image to watch those who changed their careers to IT, had gap years and recent IT graduates.