Software developers are becoming more and more mainstream, with a new survey suggesting that a massive two out of three business users are claiming to be building, or at the very least tweaking their own Apps. That means that everyday users, such as accountants, managers, financial execs, are learning how to code, or at least teaching themselves how basic coding works.
"This will free up professional software developers to push the boundaries of what they can do."
Out of the 148 people surveyed by QuickBase, one in five identified as IT developers, and three quarters as "citizen developers". Even though the majority of them are involved in building Apps, only 8% knew anything about programming or software development.
So what does this mean? Well, it means that just as 20 years ago only Nerds liked comic book characters, and now every second movie that comes out is a Superhero movie, it won't be long before the average business users knows how to code.
If you're a programmer, don't worry! It doesn't mean you're out of a job. In fact it may actually be beneficial for professional software developers. Of those asked, 75% of developers indicated that they only develop applications to a certain extent, and then leave the rest to a citizen developer colleague. Of course, they'll know the extent of the competency of their colleague, and only give them a job to finish that they know they can.
So why is it helpful for software developers? Well, handing off the final phases of a programme means there's a lot more free time to work on other things. This kind of software development practice allows things to flow more smoothly. In fact, 29% of respondents have seen their application development speeds double when business users have the flexibility to design their own apps.
In this modern age, almost everyone seems to know their way around a computer. And as the latest generation of children grown up with computers as part of their everyday life, then knowing how those computers work will also become second nature. This will free up professional software developers to push the boundaries of what they can do. This freedom will allow the next generation of software developers to create things that we can't even imagine at the moment.
If you're interested in being one of these new generations of software developers, then give Industry Connect a call. We can train you in the latest technology, software and theories, preparing you for a career in the IT world. Give yourself the chance to be the next leader in software development, the chance to create something and the chance to change how people interact with the everyday world.
---
What is Industry Connect?
Industry Connect is an IT/Software Career Launchpad that has everything you need to kick-start your IT/software career in AU, NZ, UK, IE, SG, HK, IN, ID, VN & PH.
Industry Connect's Ecosystem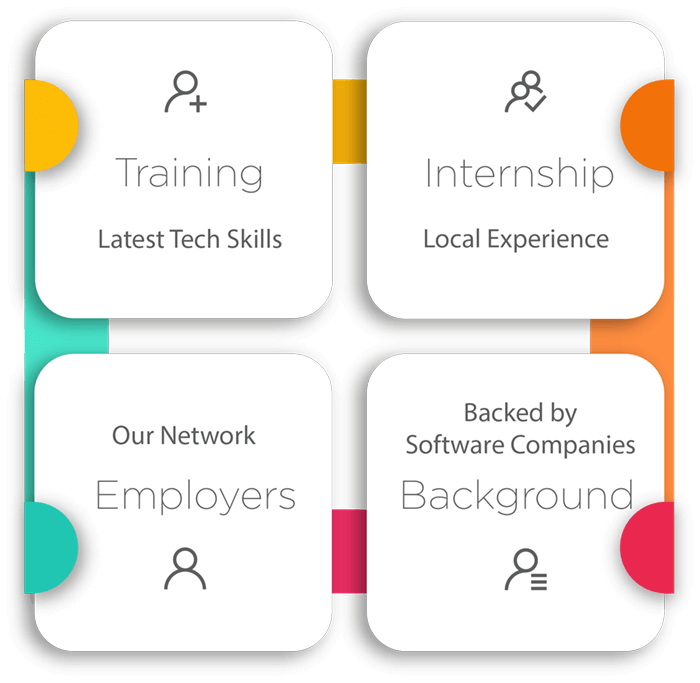 We have been helping career changers, recent IT graduates and people with career gap to start their IT/software careers.
Over the years, we have helped hundreds kick-start an IT/software career. (Verifiable evidences are available on this website)
OUR CORE
We are an innovative software training school backed by global/local software companies. Our ecosystem is an incubation process that supports our participants until they launch a tech career.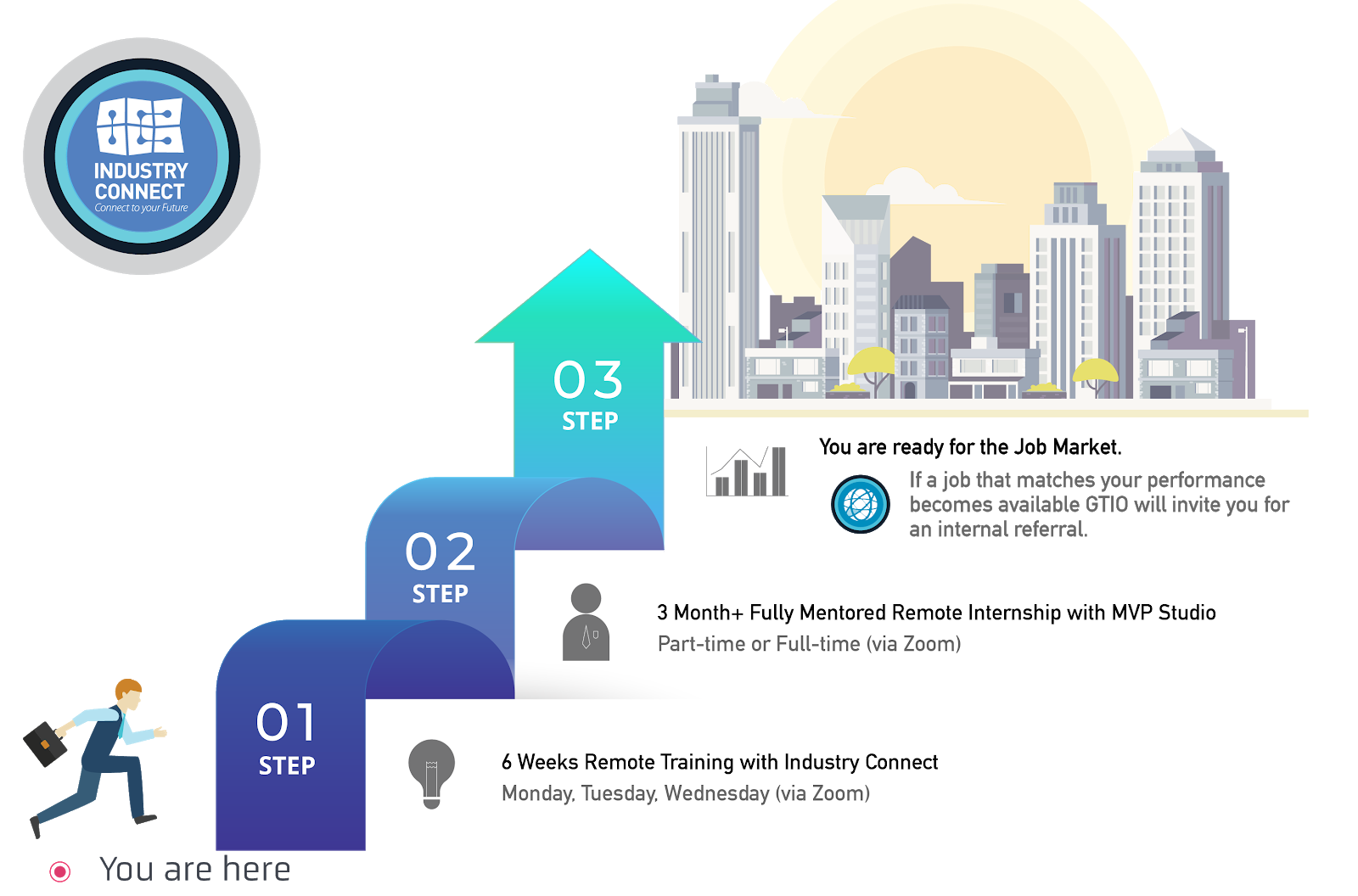 OUR PROGRAMMES
Our Job-Ready training programmes focus on,
Software Development
Business Intelligence (or Data Analyst)
Test Analyst
PROGRAMME STRUCTURE
Six Weeks Training Classes (Practical Tech Skills)
Three Months (or more) Structured Internship on Large Commercial-Scale Projects (Learning enhanced, flexible Hours)
Employer Network (job analysis and internal referral if goals are met)
You can join us via Zoom (live face-to-face meeting) remotely from anywhere and "download" the valuable knowledge & experiences from our tech experts across different tech centres.
Watch 300+ Stories of Career Starters in IT/Software