Introduction
Software testing is an essential part of the software development process, ensuring that the software performs as expected and meets the requirements of the users. Over the years, software testing has evolved significantly, and as technology continues to advance, so does the field of software testing. In this blog post, we will take a look at the evolution of software testing and explore what the future holds for this critical area of software development.
The Rise of Automation Testing
Automation testing has been around for a while, but it has gained significant traction over the past few years. Automation testing allows developers to test software more efficiently and effectively by automating repetitive tasks, reducing the risk of human error, and improving test coverage. With the advent of AI and machine learning, automation testing is set to become even more sophisticated, enabling developers to identify and fix issues faster than ever before.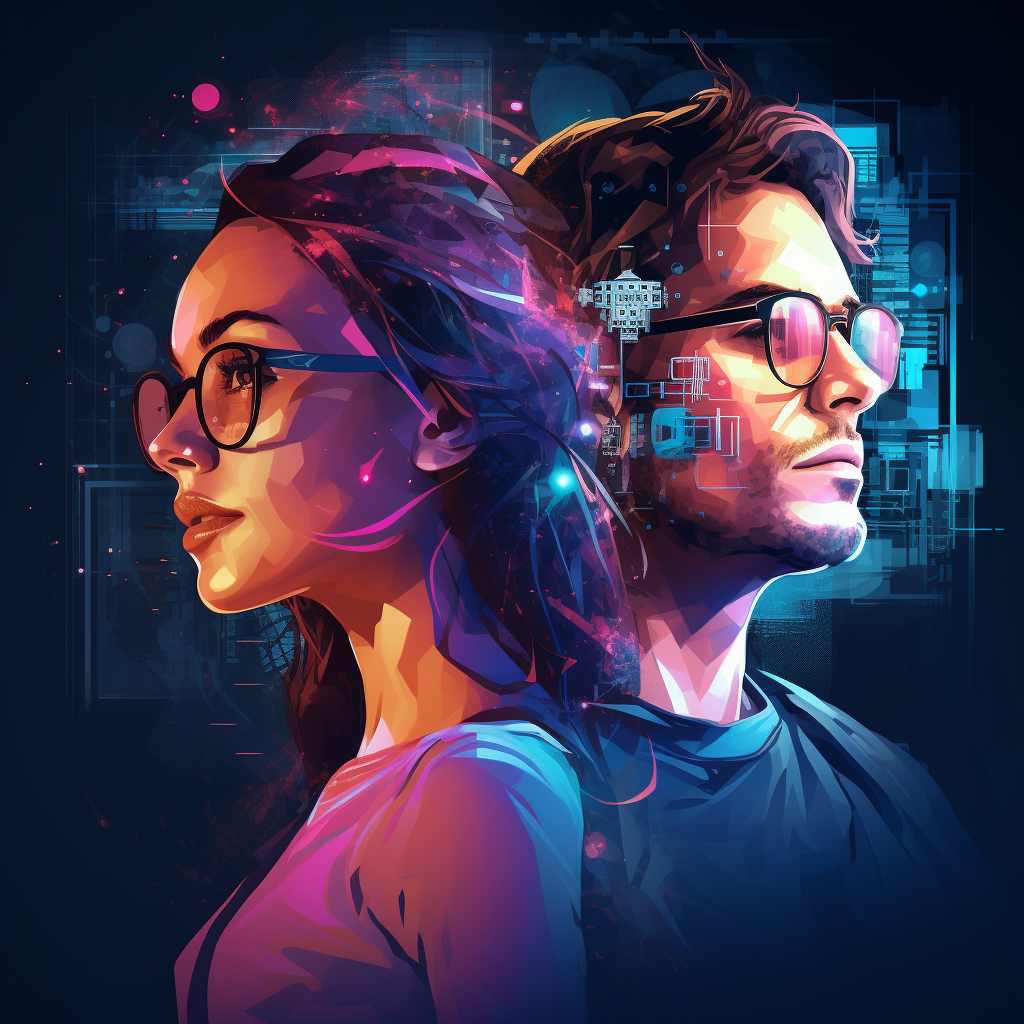 The Emergence of DevOps
DevOps is a software development methodology that emphasizes collaboration and communication between development and operations teams. DevOps has had a significant impact on software testing, as it has led to the integration of testing into the development process, making it a continuous activity rather than a separate phase. This approach has resulted in faster delivery of software, improved quality, and reduced costs. As DevOps continues to gain momentum, we can expect to see more innovations in software testing that support the DevOps philosophy.
The Future of Virtual and Augmented Reality Testing
Virtual and augmented reality technologies are becoming increasingly popular, creating new opportunities and challenges for software testing. Testing VR and AR applications require specialized tools and techniques, such as simulators and testing environments that mimic real-world scenarios. As these technologies continue to evolve, we can expect to see more innovations in VR and AR testing, such as the use of AI to create realistic testing scenarios.
Conclusion
Software testing is a critical aspect of software development, and it has come a long way over the years. From manual testing to automation testing, and the integration of testing into the development process with DevOps, software testing has continued to evolve with technology. As we look to the future, we can expect to see more innovations in software testing, particularly in the areas of automation testing, DevOps, and virtual and augmented reality testing. These innovations will help developers deliver better software faster and with higher quality, ultimately benefiting users and businesses alike.
Our Test Analyst Job Ready Programme: If you are someone that is interested in getting job ready for the IT Market as a software tester, test analyst, get our Information Pack on what our Test Analyst Job Ready Programme entails, our process and the gifted internship with MVP Studio after completing our programme.
---
What is Industry Connect?
Industry Connect is an IT/Software Career Launchpad that has everything you need to kick-start your IT/software career in AU, NZ, UK, IE, SG, HK, IN, ID, VN & PH.
Industry Connect's Ecosystem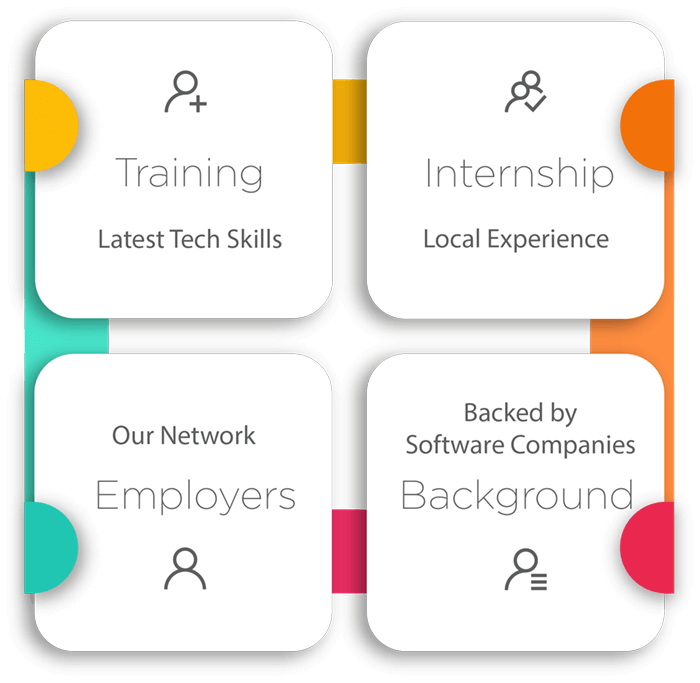 We have been helping career changers, recent IT graduates and people with career gap to start their IT/software careers.
Over the years, we have helped hundreds kick-start an IT/software career. (Verifiable evidences are available on this website)
OUR CORE
We are an innovative software training school backed by global/local software companies. Our ecosystem is an incubation process that supports our participants until they launch a tech career.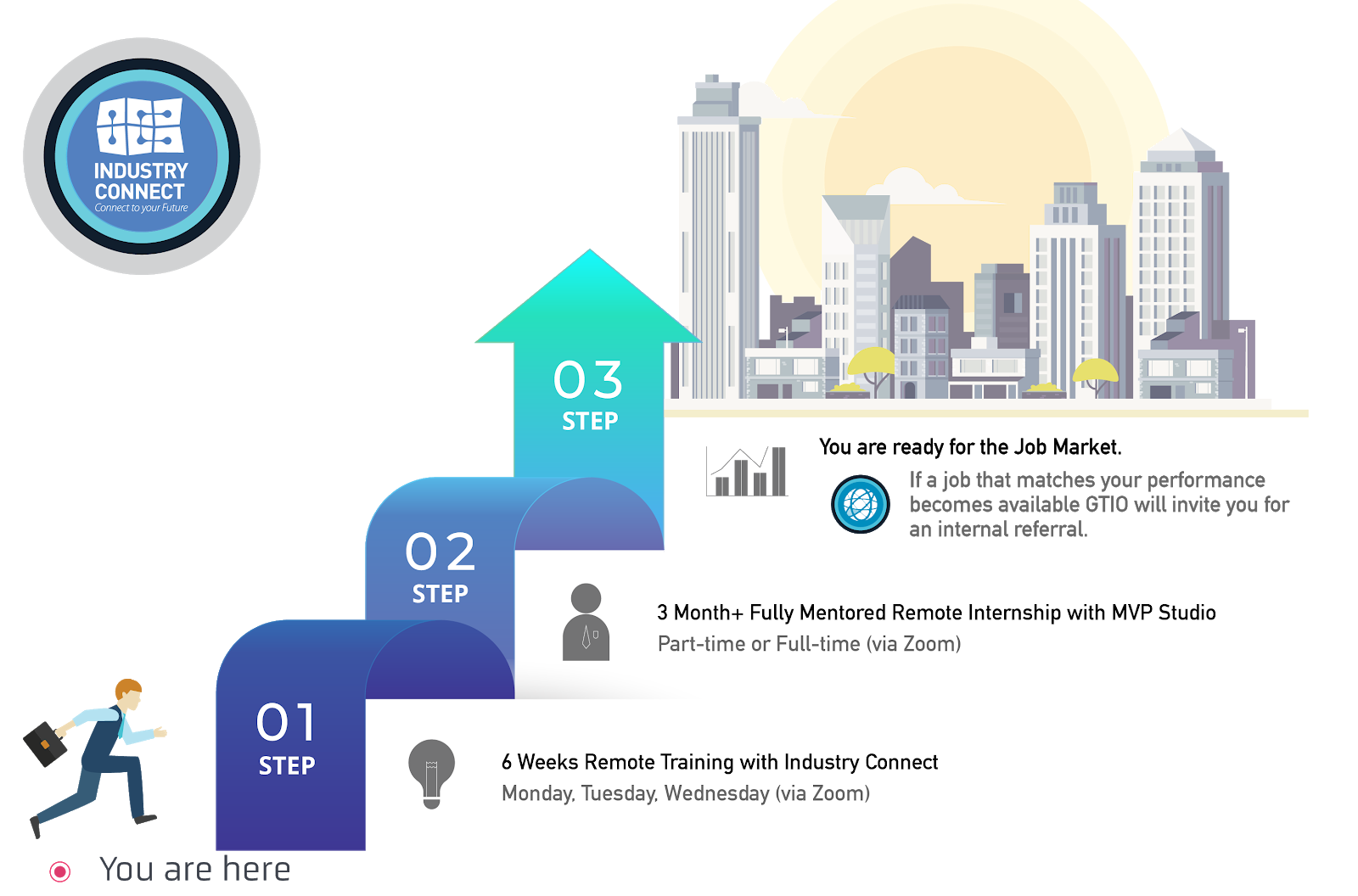 OUR PROGRAMMES
Our Job-Ready training programmes focus on,
Software Development
Business Intelligence (or Data Analyst)
Test Analyst
PROGRAMME STRUCTURE
Six Weeks Training Classes (Practical Tech Skills)
Three Months (or more) Structured Internship on Large Commercial-Scale Projects (Learning enhanced, flexible Hours)
Employer Network (job analysis and internal referral if goals are met)
You can join us via Zoom (live face-to-face meeting) remotely from anywhere and "download" the valuable knowledge & experiences from our tech experts across different tech centres.
Watch 300+ Stories of Career Starters in IT/Software