There are a lot of graduates out there looking for software developer jobs, but how hard is it to find one? Well, jobs in the IT sector have risen almost 12% in the past year, so there are definitely positions out there. But just because there are software developer jobs available, doesn't mean you're going to get one! Remember all those other people in your class? Yeah, well they need work too. And the people in the year above you… and the year below you… and all the foreign students that are coming here with higher qualifications than you… face it, you need help. You need help standing out from the rest. You need help getting an interview in the first place. You need Industry Connect!
We can help you find work, just like we have for many others before you. We have created a programme specifically designed for IT graduates. It's been created to give you priceless experience, expert knowledge and world class skills. The three things that are essential when searching for software developer jobs.
When it comes to software developer jobs, experience, not skill is the most important thing.
You could be a computer genius, but that genius will be lost in your CV with a hundred other applicants. A potential employer will have a quick glance at a CV ( only four seconds on average!), look for the one thing they know is of value and move on if you don't have it. That one thing is experience. With experience, an employer knows that aren't starting from scratch with you. They know they will spent less time and money having to up-skill you. With experience comes the ability to work with others, and understand how a company functions.
With Industry Connect, our Internship Programme has been specifically designed for IT students, both under and over graduates, to gain the vital experience they need to start their career in the industry. There's no one better to help in your search for software developer jobs. We've been working in software development for almost twenty years, and we know this business from top to bottom. With us, you can learn the skills you need to rise above all the other people in your class, making you stand to potential employers. With us you'll be working alongside IT professionals, dealing with real world problems, handling actual clients and pending deadlines.
Remember, if you want software developer jobs, then you need experience in software development.
This is what employers want to see on a CV, and it's this that will get you noticed when it comes time for interviews. And when it comes to interviews, we help you there too. It may be the case that you're not the most confident in an interview situation, or you don't have the social or language skills to back up your knowledge. Perhaps you're a foreign student and you're not confident with your English to explain yourself fully during a job interview. Don't worry, as part of your internship, you'll learn interview skills, and how to handle any situation when applying for a job.
So if you're looking for software developer jobs then a call to Industry Connect is the first place to start! We've helped dozens of IT graduates find a job, and we can do the same for you!
---
What is Industry Connect?
Industry Connect is an IT/Software Career Launchpad that has everything you need to kick-start your IT/software career in AU, NZ, UK, IE, SG, HK, IN, ID, VN & PH.
Industry Connect's Ecosystem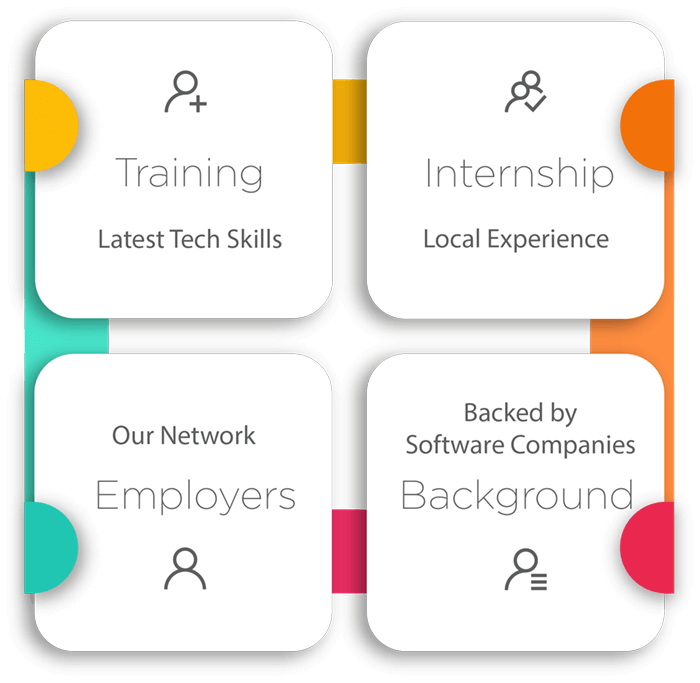 We have been helping career changers, recent IT graduates and people with career gap to start their IT/software careers.
Over the years, we have helped hundreds kick-start an IT/software career. (Verifiable evidences are available on this website)
OUR CORE
We are an innovative software training school backed by global/local software companies. Our ecosystem is an incubation process that supports our participants until they launch a tech career.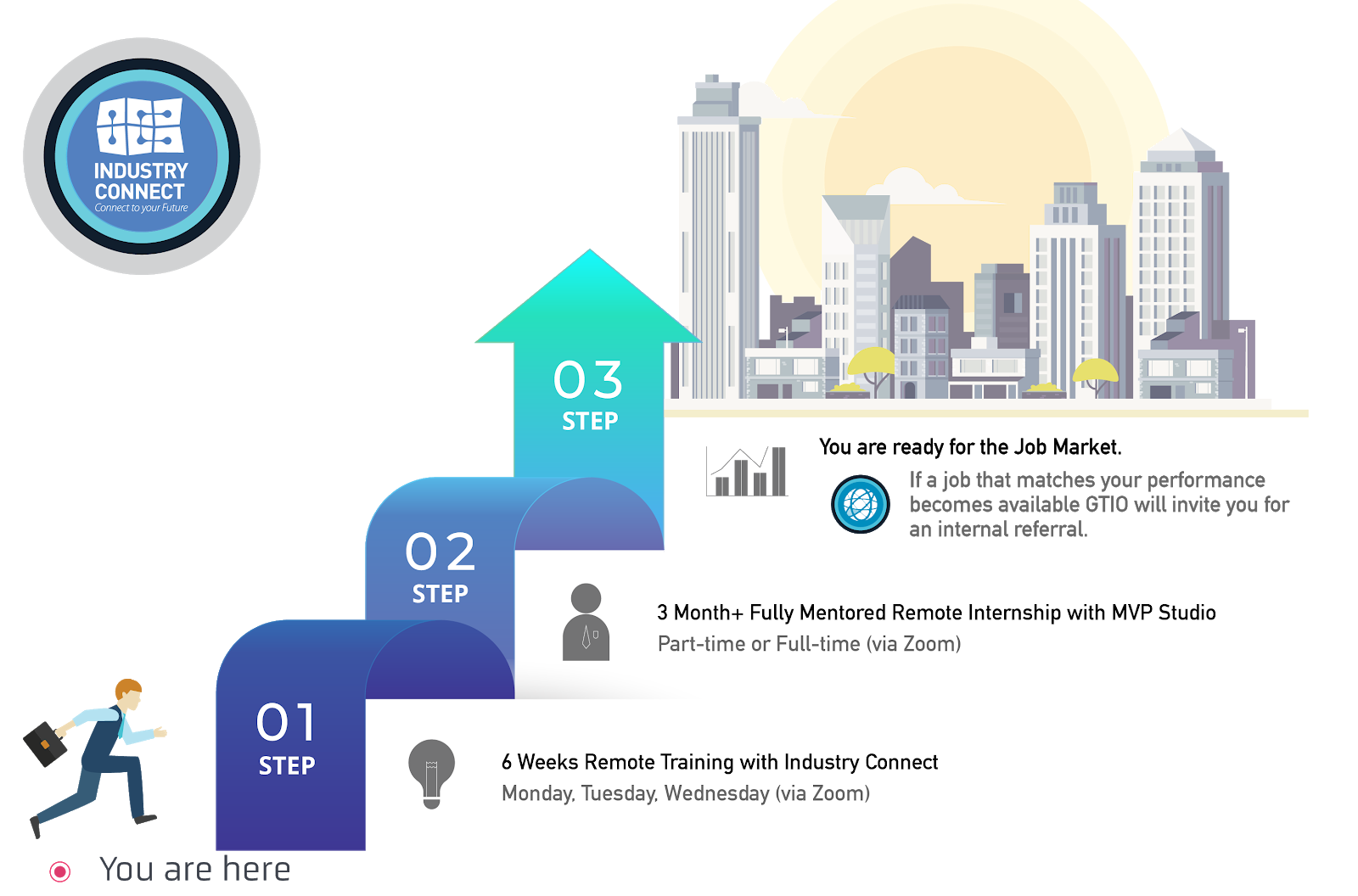 OUR PROGRAMMES
Our Job-Ready training programmes focus on,
Software Development
Business Intelligence (or Data Analyst)
Test Analyst
PROGRAMME STRUCTURE
Six Weeks Training Classes (Practical Tech Skills)
Three Months (or more) Structured Internship on Large Commercial-Scale Projects (Learning enhanced, flexible Hours)
Employer Network (job analysis and internal referral if goals are met)
You can join us via Zoom (live face-to-face meeting) remotely from anywhere and "download" the valuable knowledge & experiences from our tech experts across different tech centres.
Watch 300+ Stories of Career Starters in IT/Software