Once you're qualified as a developer, the world is your oyster! Well, at least Australia anyway. That was the case for Jerick, who just landed his first job as a full stack developer across the Tasmin in Sydney.
We caught up with Jerick before he headed across the Ditch to start his new career to ask him about his time with Industry Connect.
Firstly, massive congratulations! Before coming in to Industry Connect, do you want to tell us a bit about your background both in your education and also why you decided to come join the program?
I graduated in 2013 from the University of Auckland so that was five years ago, and I stumbled on some jobs that weren't related to programming. It was tough, but I couldn't utilize what I studied and what I was passionate about, so when I saw an internship program with Industry Connect I decided that it's still possible to pursue my dream and get back to the market again and be employable. So I took the chance and Industry Connect helped me so much to get to this stage in my life.
That's great. In terms of Industry Connect, how did you find being here helped you pick up on some of those technical skills that you needed for the roles you were applying for?
I started in AimyPlus, the project that I was assigned to, three months ago, so during my third month I finally decided to apply for jobs because I've learned the technical skills that I've needed. So three months commercial experience I thought was enough. I already knew how to jump into a project, an existing live project, and contribute… having all these agile meetings… meeting up with a team…
The technical part that I've learned is MBC HP which is very in demand right now and that's how I got this job. It also helped me learn the technical questions in an interview, so with all those things combined I've become this person that is ready for interviews for the jobs out there.
In terms of working on some live projects, the communication and teamwork side, how do you find that helped you in terms of applying for these jobs?
Currently I'm working with four people and just having that and having meetings, scrum meetings, that's told me about how an actual live project works and how everyone should take turns and contribute to a single project.
So for someone who is possibly considering joining Industry Connect and was in the same position as you, they just wanted to do that switch into the industry, what would your advice be to them?
Personally, those people out there who're still looking for their dream, I say do it, 100%. There's no regret. I had a five-year gap in my experience, and then I jumped in this commercial environment with Industry Connect, and then bam – I got a job.
Awesome. Well, we wish you all the best for Sydney, we know you're gonna kill it over there as a full stack developer, so good job.
---
What is Industry Connect?
Industry Connect is an IT/Software Career Launchpad that has everything you need to kick-start your IT/software career in AU, NZ, UK, IE, SG, HK, IN, ID, VN & PH.
Industry Connect's Ecosystem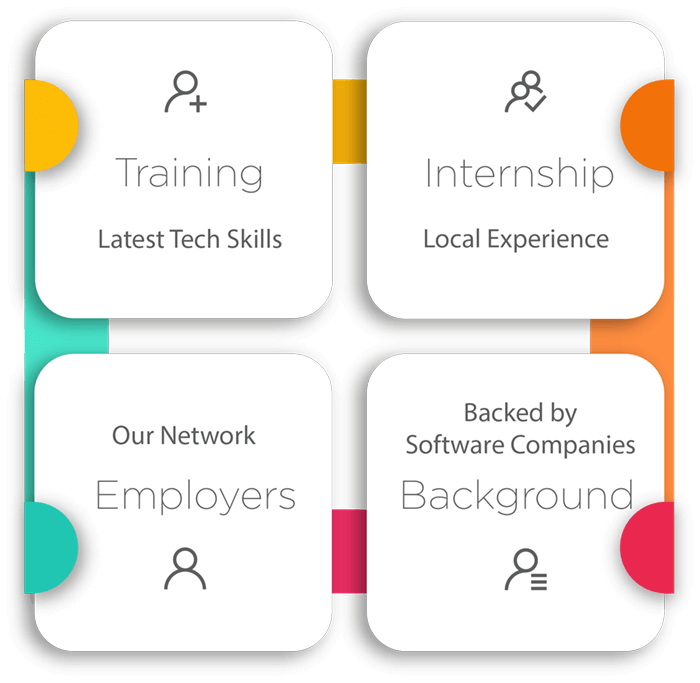 We have been helping career changers, recent IT graduates and people with career gap to start their IT/software careers.
Over the years, we have helped hundreds kick-start an IT/software career. (Verifiable evidences are available on this website)
OUR CORE
We are an innovative software training school backed by global/local software companies. Our ecosystem is an incubation process that supports our participants until they launch a tech career.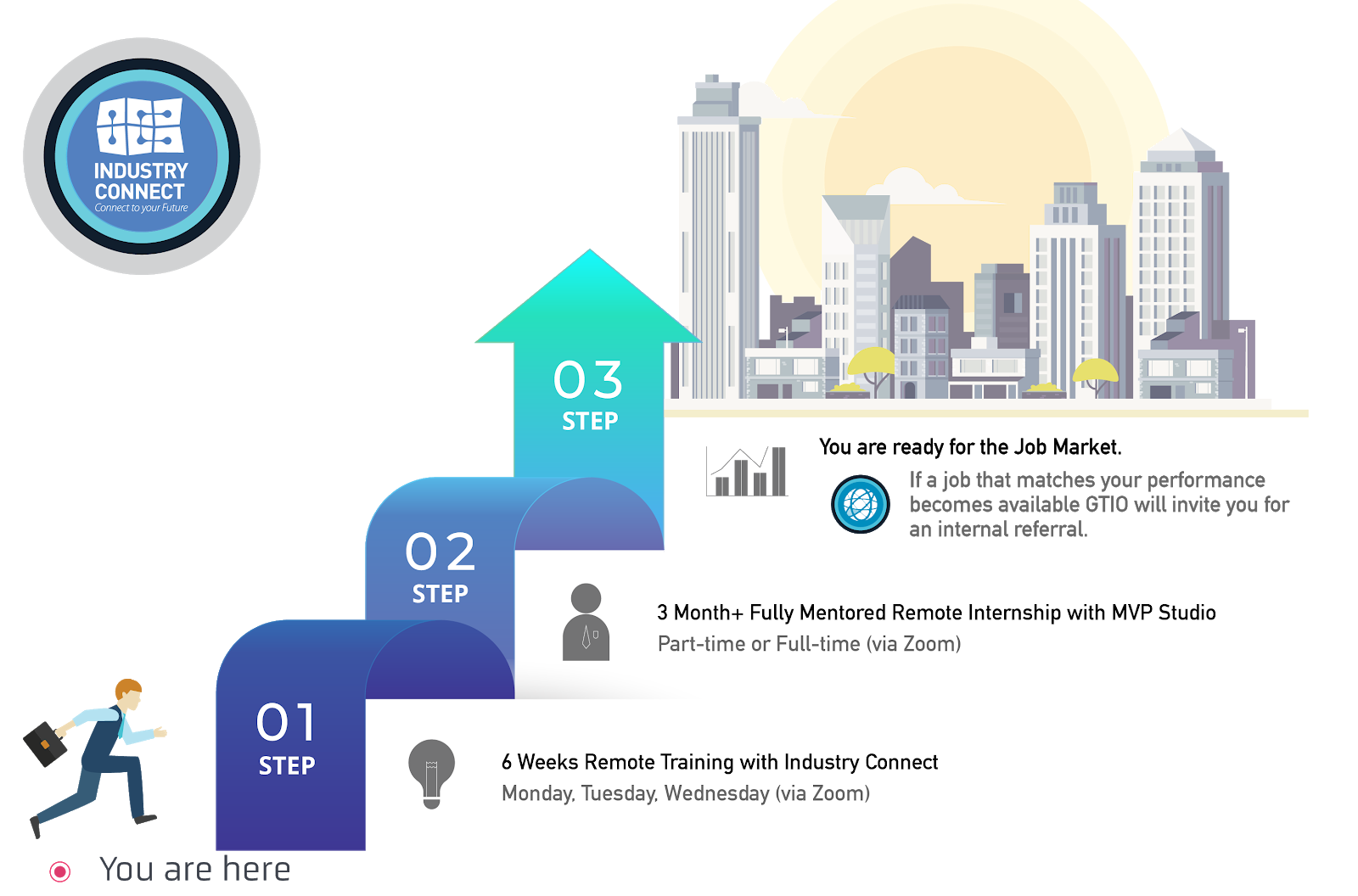 OUR PROGRAMMES
Our Job-Ready training programmes focus on,
Software Development
Business Intelligence (or Data Analyst)
Test Analyst
PROGRAMME STRUCTURE
Six Weeks Training Classes (Practical Tech Skills)
Three Months (or more) Structured Internship on Large Commercial-Scale Projects (Learning enhanced, flexible Hours)
Employer Network (job analysis and internal referral if goals are met)
You can join us via Zoom (live face-to-face meeting) remotely from anywhere and "download" the valuable knowledge & experiences from our tech experts across different tech centres.
Watch 300+ Stories of Career Starters in IT/Software