Industry Connect have created a special programming bootcamp that is tailored to young up and coming programmers. This specialised bootcamp is specifically designed to educate, teach and employ the next generation of software developers.
Listen and Learn
The idea behind our programming bootcamp is simple; find young developers, teach them all we know, and then help them find a job at the end of it all. If it sounds like there must be a catch, then yes, there is: we have limited spaces available.
On our programming bootcamp you'll learn more in a week than you did in a year at University. That's because there are things in the real world that can't be taught in a classroom. Like how to deal with real clients… including the obnoxious ones. With Industry Connect, you'll be prepared for the real-time, real-world problems that you will find in your first job.
Experience will get you a job
With more and more people studying in the IT Sector, everyone wants to stand out from their fellow Graduates, and our programming bootcamp is a great way to do that. If you want a way to get ahead of the pack, then having a programming bootcamp on your CV is a great way to grab the attention of any future employers.
An employer will only look at a CV for an average of 2-7 seconds. That's it! If you're lucky you'll get a whole 5 seconds to impress someone. Your CV is just one of possibly hundreds they might look at on any given day. What will catch the eye in those 5 seconds? What will stand out to an employer when they skim over that front page? One word: experience. An employer doesn't want someone who's wet behind the ears. They want someone who has experience. Someone who knows the latest goings-on in the IT world, and our programming bootcamp is the way to do that.
Join the Industry Connect family
Of course, once you've completed our programming bootcamp, you might not even have to apply for a job! Through Industry Connect, you'll be working with professional entrepreneurs and businessmen with years of experience in the IT sector. You will be working alongside people who have their own companies- and are always looking for more employees. This is your chance to shine in front of a potential employer, to show them your passion for leaning, your skills in the digital world, and your dedication to the job at hand. This is why our programming boot camp is basically one long job interview!
Make new friends
And of course, there's an advantage to our programming bootcamp that no one ever really thinks about: the social aspect. This course is designed for young men and women who are either in college or a few years out of it. On the course you'll be working everyday with people your own age, often new to Auckland or New Zealand. It's a fantastic opportunity to make friends, join a social circle and expand your horizons. Many of our interns from overseas are shy and aren't comfortable with their level of English, but working and communicating with others to overcome problems and find solutions is literally a life-changing experience.
If you think that our programming bootcamp sounds like something that can help you, then give us a call today, and let's get the ball rolling on your new career in the IT world!
---
What is Industry Connect?
Industry Connect is an IT/Software Career Launchpad that has everything you need to kick-start your IT/software career in AU, NZ, UK, IE, SG, HK, IN, ID, VN & PH.
Industry Connect's Ecosystem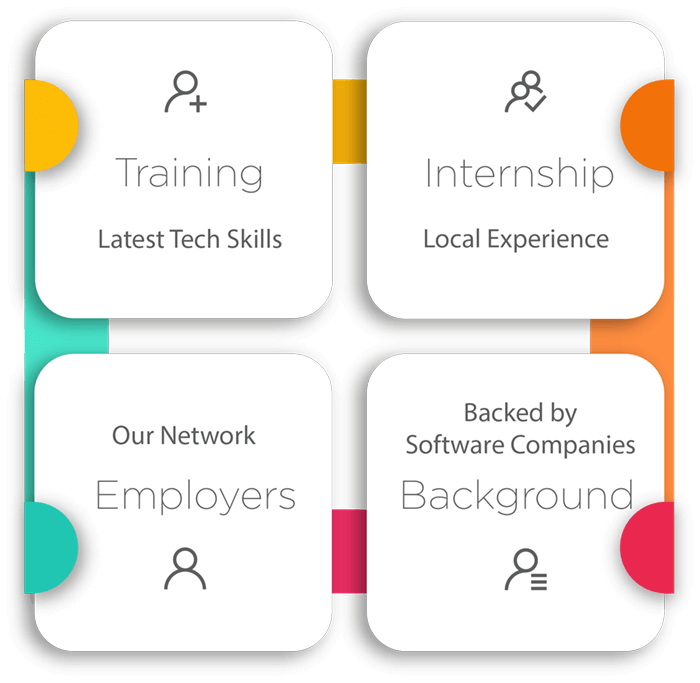 We have been helping career changers, recent IT graduates and people with career gap to start their IT/software careers.
Over the years, we have helped hundreds kick-start an IT/software career. (Verifiable evidences are available on this website)
OUR CORE
We are an innovative software training school backed by global/local software companies. Our ecosystem is an incubation process that supports our participants until they launch a tech career.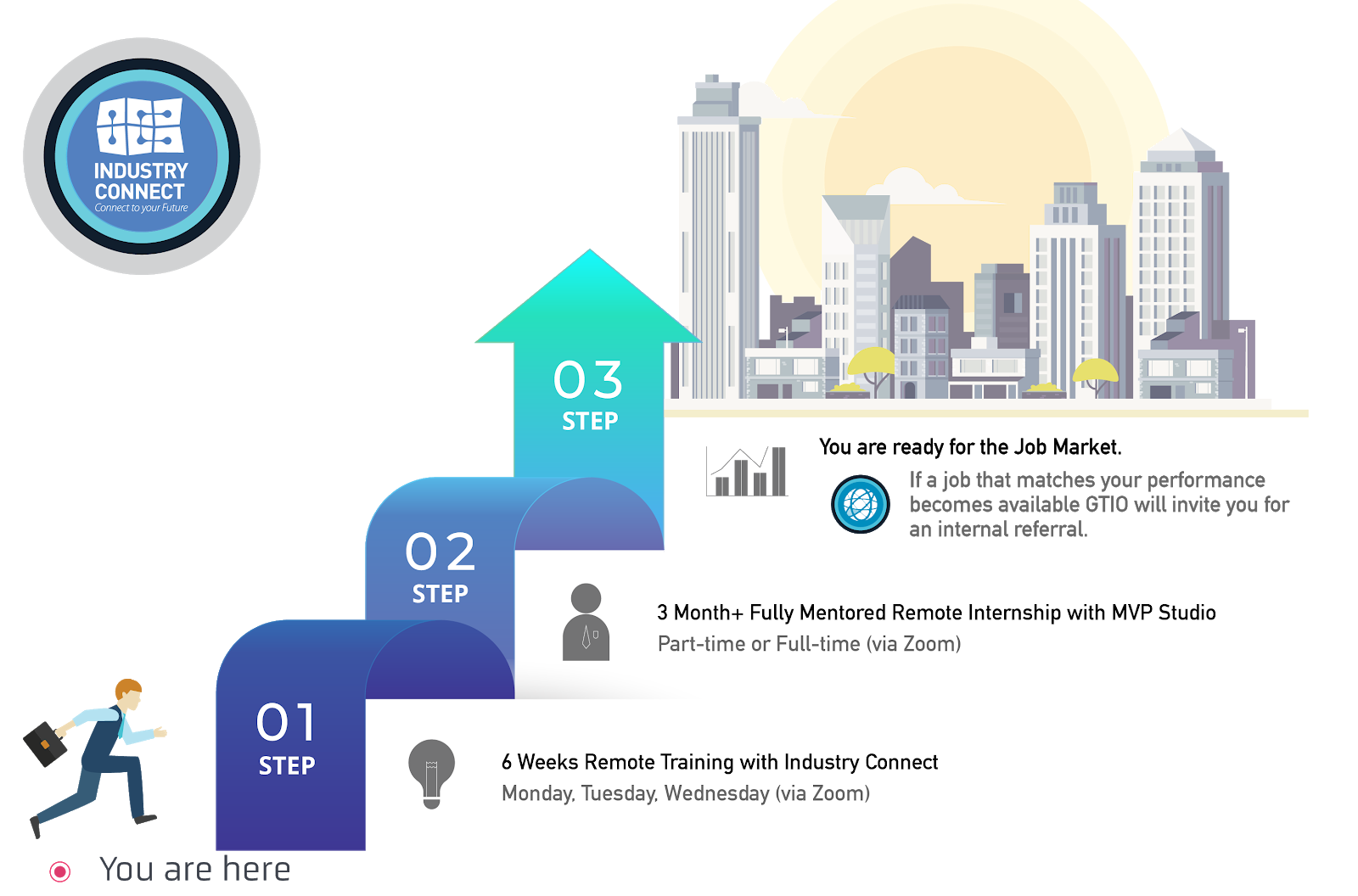 OUR PROGRAMMES
Our Job-Ready training programmes focus on,
Software Development
Business Intelligence (or Data Analyst)
Test Analyst
PROGRAMME STRUCTURE
Six Weeks Training Classes (Practical Tech Skills)
Three Months (or more) Structured Internship on Large Commercial-Scale Projects (Learning enhanced, flexible Hours)
Employer Network (job analysis and internal referral if goals are met)
You can join us via Zoom (live face-to-face meeting) remotely from anywhere and "download" the valuable knowledge & experiences from our tech experts across different tech centres.
Watch 300+ Stories of Career Starters in IT/Software