Another week, another success story! This time it's Luke who's recently started his first job in Australia after competing Industry Connect's job-ready programme. We caught up with him to ask about his time with us.
First off, congratulations! So you've just finished your first week at work. With your new job can you tell us about your situation before you started with Industry Connect?
Actually I'm still at University, final semester, so I was working as a graduate, but after 3 months I'm going into a full-time job as a web developer. Before I came to Industry Connect, I actually had no working experience and I had no knowledge about .NET or SQL or anything, so Industry Connect helped me a lot building my portfolio and my knowledge, and helped me to have working experience, so thanks Industry Connect, you're the best!
So Industry Connect helped you get a job, what were the things that were the biggest help through the process?
I think the first thing is there's many little things that contribute to my success now, my story. The first thing is about knowledge. Knowledge is important because at the moment in Australia, a lot of companies require a web developer who knows about .NET or C#. The second thing is they are usually looking into your working spirit, so they look into for example, are you working now in IT or not? If you're not working in IT it's a big problem, so it's very hard to find a job at all. Even if you're working in internship like here at Industry Connect, they know you're working in IT, or on a commercial project, so it's very important for a lot of companies .
The other thing is about CVs. Before I go into Industry Connect I had no idea about how to write a good CV. You have to do an interview and Industry Connect gave me a lot of tips, especially on the AI system like ours. I love it and every day I check it out and then I read it. When I wrote my technical block I do my portfolio website to follow step by step just do one more thing every day and after like six weeks I've become like totally different person, so yeah, thank you for that.
That's fantastic, we're so happy for you, so happy that you've been successful in getting your job here in Sydney. You know we're always here to support you if you need help while you're settling into your new job, but look I'm sure you'll do fantastically well and we look forward to catching up with you in a few months time. What would you say to anyone else who is thinking about doing the industry connect program?
I think before I joined the program I was curious and I had a lot of questions I wasn't sure I can get a job or not. I would recommend to a lot of my friends to do this one because I'm the guy who struggles a lot with jobs, and after six weeks and after the internship a lot of companies called me and it's totally the best result ever!
---
What is Industry Connect?
Industry Connect is an IT/Software Career Launchpad that has everything you need to kick-start your IT/software career in AU, NZ, UK, IE, SG, HK, IN, ID, VN & PH.
Industry Connect's Ecosystem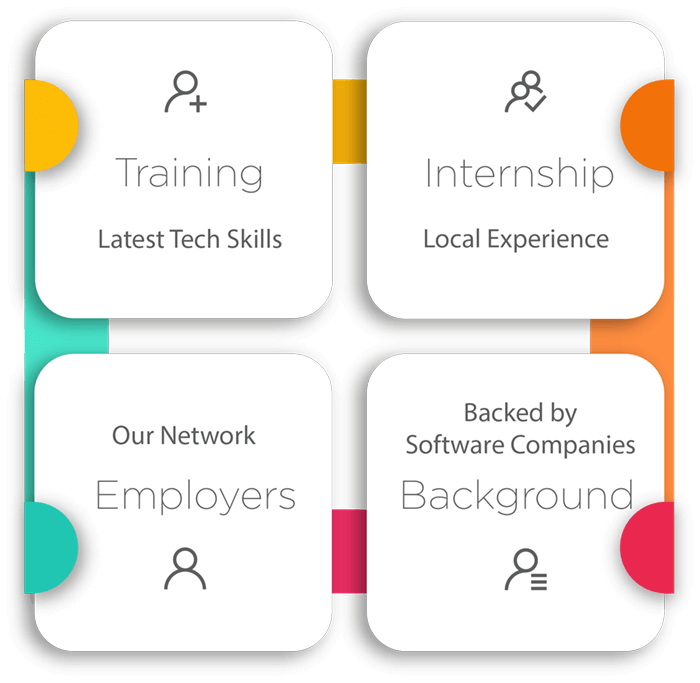 We have been helping career changers, recent IT graduates and people with career gap to start their IT/software careers.
Over the years, we have helped hundreds kick-start an IT/software career. (Verifiable evidences are available on this website)
OUR CORE
We are an innovative software training school backed by global/local software companies. Our ecosystem is an incubation process that supports our participants until they launch a tech career.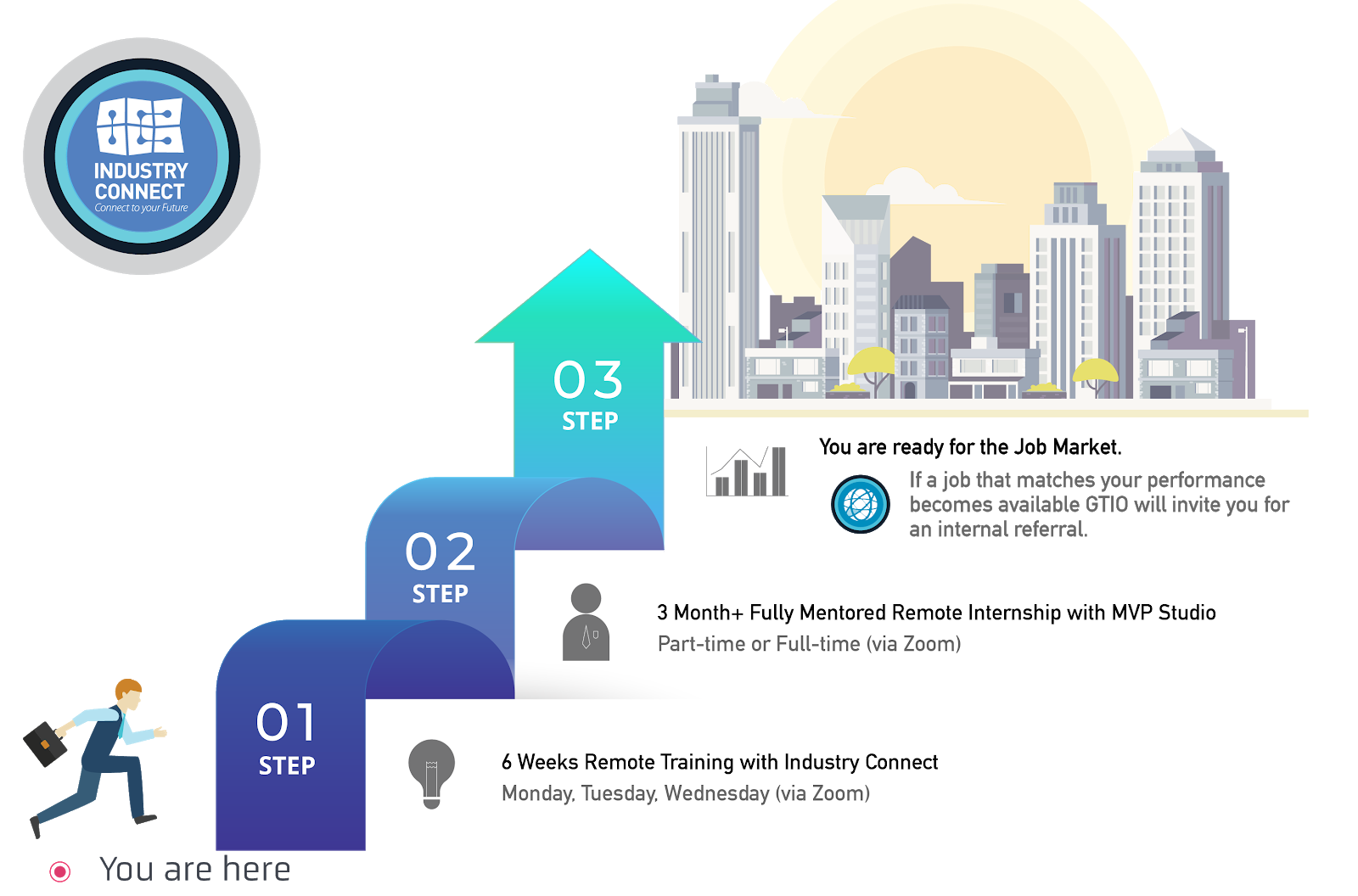 OUR PROGRAMMES
Our Job-Ready training programmes focus on,
Software Development
Business Intelligence (or Data Analyst)
Test Analyst
PROGRAMME STRUCTURE
Six Weeks Training Classes (Practical Tech Skills)
Three Months (or more) Structured Internship on Large Commercial-Scale Projects (Learning enhanced, flexible Hours)
Employer Network (job analysis and internal referral if goals are met)
You can join us via Zoom (live face-to-face meeting) remotely from anywhere and "download" the valuable knowledge & experiences from our tech experts across different tech centres.
Watch 300+ Stories of Career Starters in IT/Software