Embarking on a new career path requires determination, dedication, and the right skill set. Melvin, hailing from Singapore, embraced this challenge by joining a Business Intelligence (BI) program to enhance his technical abilities. Today, we celebrate Melvin's success as he secured a role as a Channel Development Analyst. His achievement serves as an inspiration for those considering a career change or have a passion for data analysis. If you're ready to explore a rewarding career as a Data Analyst, read on to discover Melvin's journey and how he achieved his goals.
Melvin's Decision to Join the BI Program:
Melvin recognized the growing demand for skilled data analysts in the IT industry. With a strong desire to transition into this field, he made the decision to enroll in our BI program. By joining the program, Melvin aimed to equip himself with the necessary technical skills to succeed in his new career path.
Success in the BI Program:
Melvin's dedication and hard work during the BI program were commendable. He immersed himself in the comprehensive curriculum, which included hands-on training and practical projects. Through this experiential learning, Melvin gained the knowledge and expertise required to thrive as a Data Analyst.

Securing a Role as a Channel Development Analyst:
Armed with the skills acquired during the BI program, Melvin embarked on his job search. His determination and passion for data analysis caught the attention of potential employers. After a rigorous selection process, Melvin secured a coveted position as a Channel Development Analyst. We are thrilled with his success and wish him all the best for his future endeavors.
Pursue Your Passion for Data Analysis:
Melvin's success story is a testament to the transformative power of pursuing a career in data analysis. If you're considering a career change to the IT industry or have a strong interest in analyzing data, a Data Analyst career path could be the right fit for you.
To learn more about the opportunities available and the training required, we invite you to register for our Information Pack. By doing so, you'll receive comprehensive insights and guidance to kickstart your journey towards a rewarding career as a Data Analyst. Don't forget to check your inbox (including the spam folder) for our Information Pack.
Melvin's journey from Singapore to securing a role as a Channel Development Analyst showcases the possibilities that lie ahead for those who are determined to pursue a career in data analysis. By enrolling in our BI program, Melvin gained the technical skills and knowledge necessary to thrive in the industry. If you're ready to embrace a career in IT or have a passion for data analysis, take the first step by registering for our Information Pack. We believe in your potential and are here to support you in achieving your career aspirations
---
What is Industry Connect?
Industry Connect is an IT/Software Career Launchpad that has everything you need to kick-start your IT/software career in AU, NZ, UK, IE, SG, HK, IN, ID, VN & PH.
Industry Connect's Ecosystem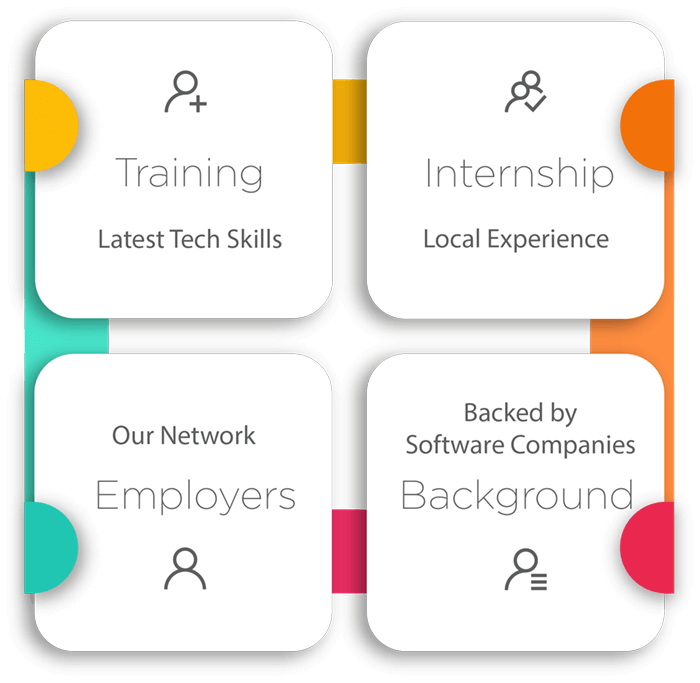 We have been helping career changers, recent IT graduates and people with career gap to start their IT/software careers.
Over the years, we have helped hundreds kick-start an IT/software career. (Verifiable evidences are available on this website)
OUR CORE
We are an innovative software training school backed by global/local software companies. Our ecosystem is an incubation process that supports our participants until they launch a tech career.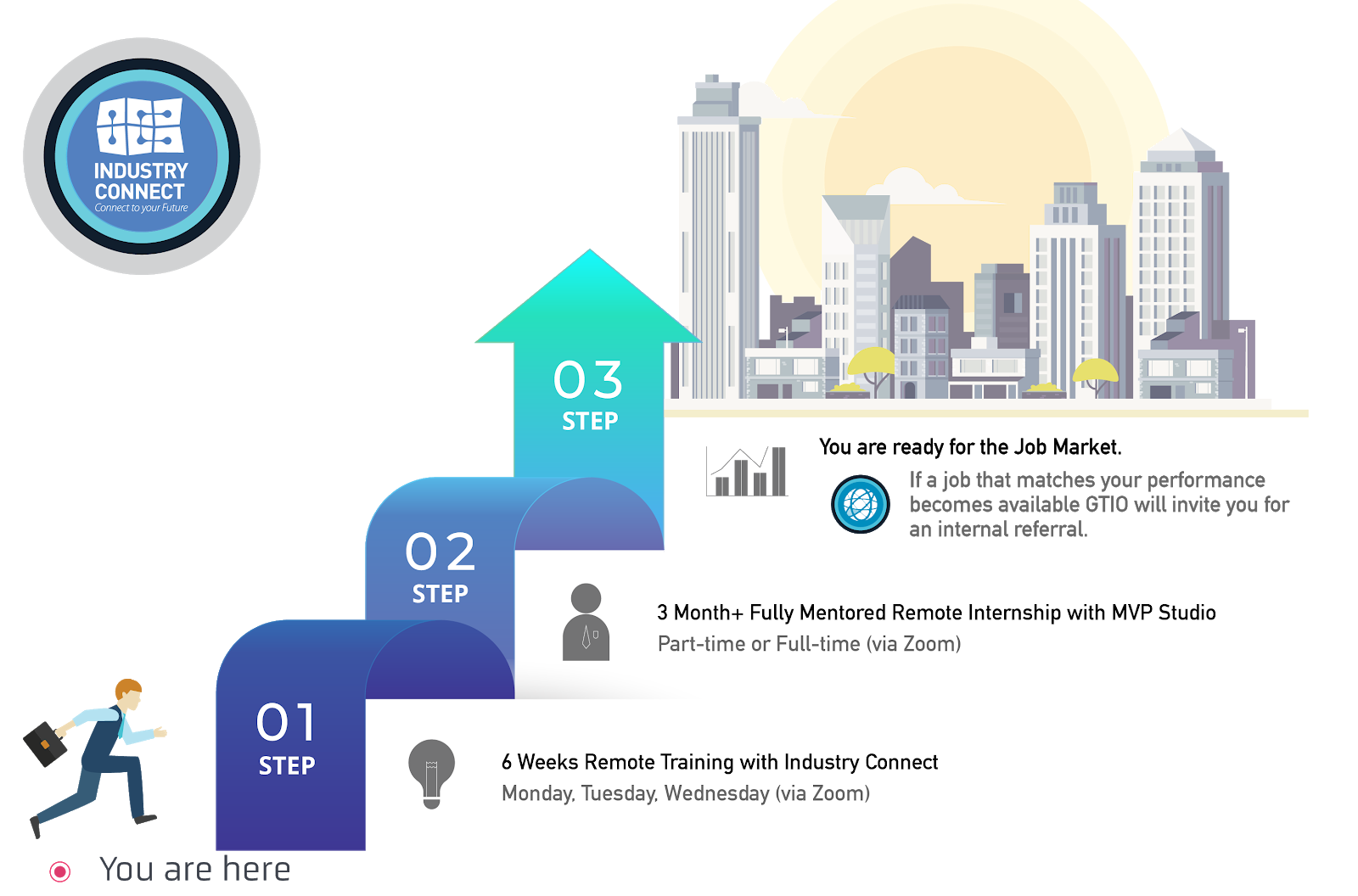 OUR PROGRAMMES
Our Job-Ready training programmes focus on,
Software Development
Business Intelligence (or Data Analyst)
Test Analyst
PROGRAMME STRUCTURE
Six Weeks Training Classes (Practical Tech Skills)
Three Months (or more) Structured Internship on Large Commercial-Scale Projects (Learning enhanced, flexible Hours)
Employer Network (job analysis and internal referral if goals are met)
You can join us via Zoom (live face-to-face meeting) remotely from anywhere and "download" the valuable knowledge & experiences from our tech experts across different tech centres.
Watch 300+ Stories of Career Starters in IT/Software