Exciting news! Industry Connect is expanding its reach to the UK, ready to empower individuals like you to embark on a rewarding journey as software developers.
Having started in a modest room in Auckland, New Zealand, we have successfully conquered the IT industry in our home country and extended our support to aspiring software professionals in Australia. Now, we're taking on the world, with the UK as our next destination!
Whether you're seeking a fresh career start, a transition within the IT realm, or a return to the workforce after a hiatus, we are here to guide and propel you towards your goals with our Software Internships in the UK!
Why Choose a Career in Software Development?
We're now entering the AI era, and pursuing a career as a software developer presents an enticing and compelling opportunity.
The digital landscape has taken centre stage, offering an abundance of well-paid jobs and endless prospects. If software development sparks your interest, Industry Connect is your gateway to success.
How We Can Empower You
At Industry Connect, we have meticulously crafted specialised software development courses, each catering to a specific area of the industry. These programs provide distinct advantages and equip you with a competitive edge in your job search.
By joining us, you will gain invaluable knowledge and master state-of-the-art techniques utilised in the daily operations of software companies. Our software internships in the UK have been meticulously designed by seasoned IT business owners, ensuring you make the most of your time with us.
Industry Connect initially began as a course aimed at nurturing the growth of small groups in the industry. However, we swiftly adapted to meet the ever-changing landscape of IT. Today, it is no longer sufficient to possess technical expertise alone; strong communication skills, a robust network, and refined social abilities are equally vital.
To address these challenges, we provide real workplace experience, foster soft skills, and furnish you with essential references to open doors within the industry. Our proven process prepares you to be "job ready," placing you at the forefront of the job market for future opportunities. We pride ourselves on delivering results—our participants secure job interviews and placements.
Who Can Benefit from Our Program?
While our programs are open to everyone, undergraduates stand to gain significant advantages. The IT sector is a vast realm, constantly evolving at a rapid pace, offering a perpetual learning journey. As such, individuals from various backgrounds can benefit from our program. However, those who will derive the most value are:
Final-year students, international students, or recent university graduates seeking their first job opportunity.
Graduates exploring a career shift into software development.
IT professionals eager to transition into the software development field.
Motivated individuals aspiring to become software developers, driven by their passion for IT.
Immigrants with prior experience in software development.
How to Apply
If you're interested in joining us and embarking on a fulfilling software development career in the UK, simply reach out to us or give us a call at +44 20 3095 6599 to initiate the process.
Still uncertain? Explore our multitude of videos showcasing the success stories of our past participants on YouTube. Your journey toward a rewarding career starts here with our range of software internships in the UK!
---
What is Industry Connect?
Industry Connect is an IT/Software Career Launchpad that has everything you need to kick-start your IT/software career in AU, NZ, UK, IE, SG, HK, IN, ID, VN & PH.
Industry Connect's Ecosystem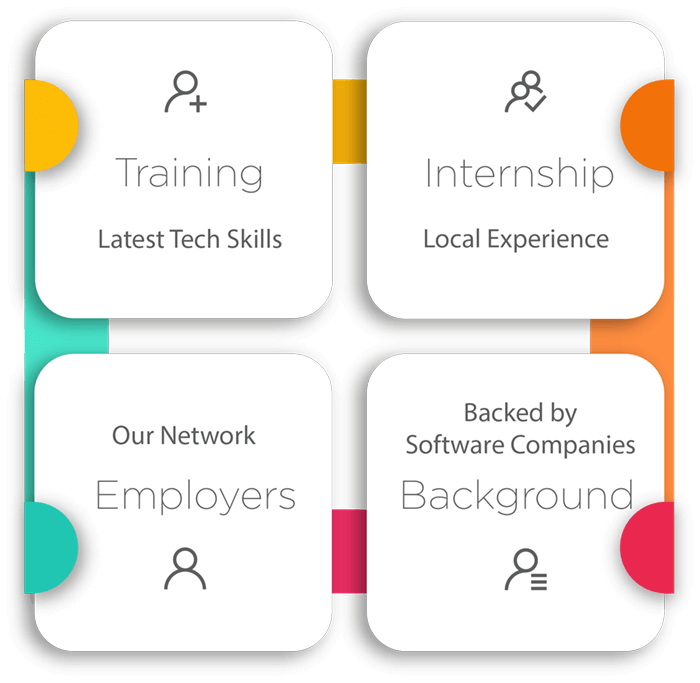 We have been helping career changers, recent IT graduates and people with career gap to start their IT/software careers.
Over the years, we have helped hundreds kick-start an IT/software career. (Verifiable evidences are available on this website)
OUR CORE
We are an innovative software training school backed by global/local software companies. Our ecosystem is an incubation process that supports our participants until they launch a tech career.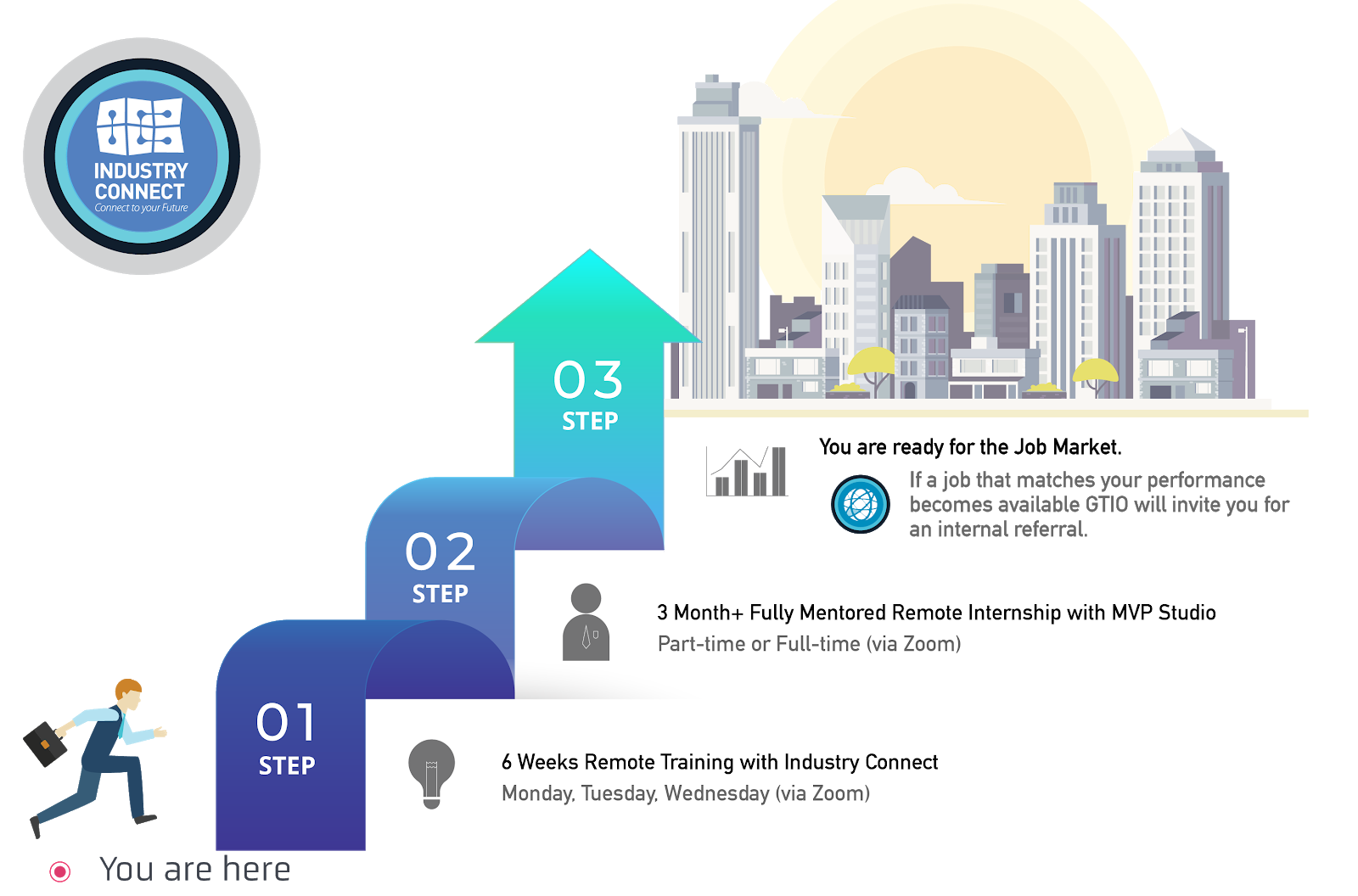 OUR PROGRAMMES
Our Job-Ready training programmes focus on,
Software Development
Business Intelligence (or Data Analyst)
Test Analyst
PROGRAMME STRUCTURE
Six Weeks Training Classes (Practical Tech Skills)
Three Months (or more) Structured Internship on Large Commercial-Scale Projects (Learning enhanced, flexible Hours)
Employer Network (job analysis and internal referral if goals are met)
You can join us via Zoom (live face-to-face meeting) remotely from anywhere and "download" the valuable knowledge & experiences from our tech experts across different tech centres.
Watch 300+ Stories of Career Starters in IT/Software