"I had very little experience in development – now I'm a project manager!"
Once again we have the honour of seeing one of our graduates launch their career! This time it's Nick who has just landed a job as a software engineer.
We caught up with Nick to ask about his time with us and if he would recommend the course to others.
First of all Nick, congratulations on your new job as a software engineer! What was your background before you joined Industry Connect?
Before I joined Industry Connect and MVP Studio, I had really little experience of developing products – just as some basic stuff. I got involved in three projects in China involving web development and I am now a developer and the project manager!
So yeah, I didn't do much coding and all of my knowledge I learned from MVP and I really appreciate your help.
I think the methodology of MVP always encouraged me to challenge myself and my wife choose another company to learn IT technology for Tesla. Compared with that company, you're really good and the price is the same!
Yeah, Industry Connect was very good, very useful, especially the tech chat. I think most of the questions can be found from there.
That's great to hear! Would you recommend Industry Connect?
Yeah, yeah of course! I have recommended one person already, she's studying at MIT now and I would like to introduce one of my classmates, he is thinking about it now.
What would you like to suggest to others?
Actually I think I followed all of the instructions from Ray. I wrote my personal blog and I will apply for jobs on GitHub. Yeah I think this is quite important.
During the interview, the most important thing is to show your passion. One of my interviews I got they asked me five questions and for the first four questions, I didn't answer very well, but I answered well for the last question.
It was "I really like the IT job, and I want to dedicate myself to the career". Then I passed the interview! I think passion is the most important thing to have. Just tell them you want an IT job and you want to keep learning more and more.
Another one is, you don't want to compare with other people – follow your own pace.
Do more practice, I mean there's a huge number of online tests do it every day, maybe one or two algorithms per day. Most of my interviews requires algorithm online coding – maybe half hour for an algorithm. You have to practice it is a little bit different with the real work – you have to practice intensely.
Well thank you Nick, and once again, good luck in your new job as a software engineer!
---
What is Industry Connect?
Industry Connect is an IT/Software Career Launchpad that has everything you need to kick-start your IT/software career in AU, NZ, UK, IE, SG, HK, IN, ID, VN & PH.
Industry Connect's Ecosystem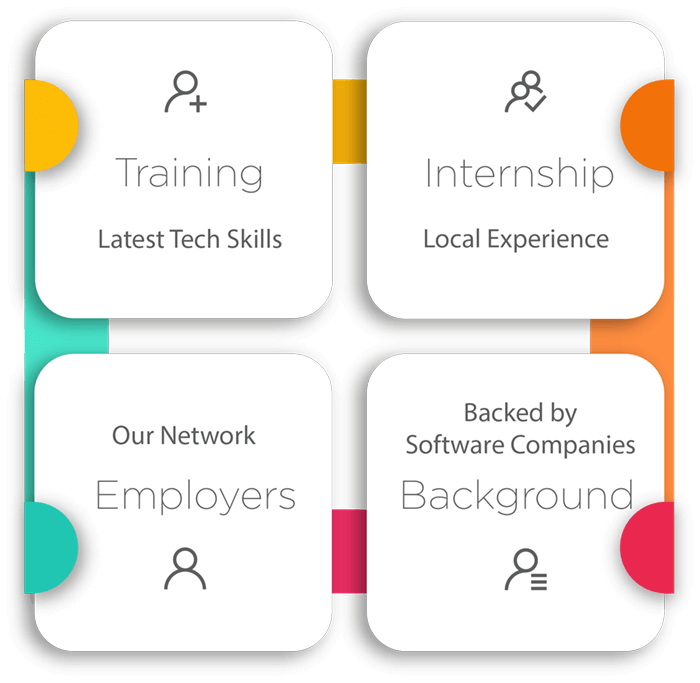 We have been helping career changers, recent IT graduates and people with career gap to start their IT/software careers.
Over the years, we have helped hundreds kick-start an IT/software career. (Verifiable evidences are available on this website)
OUR CORE
We are an innovative software training school backed by global/local software companies. Our ecosystem is an incubation process that supports our participants until they launch a tech career.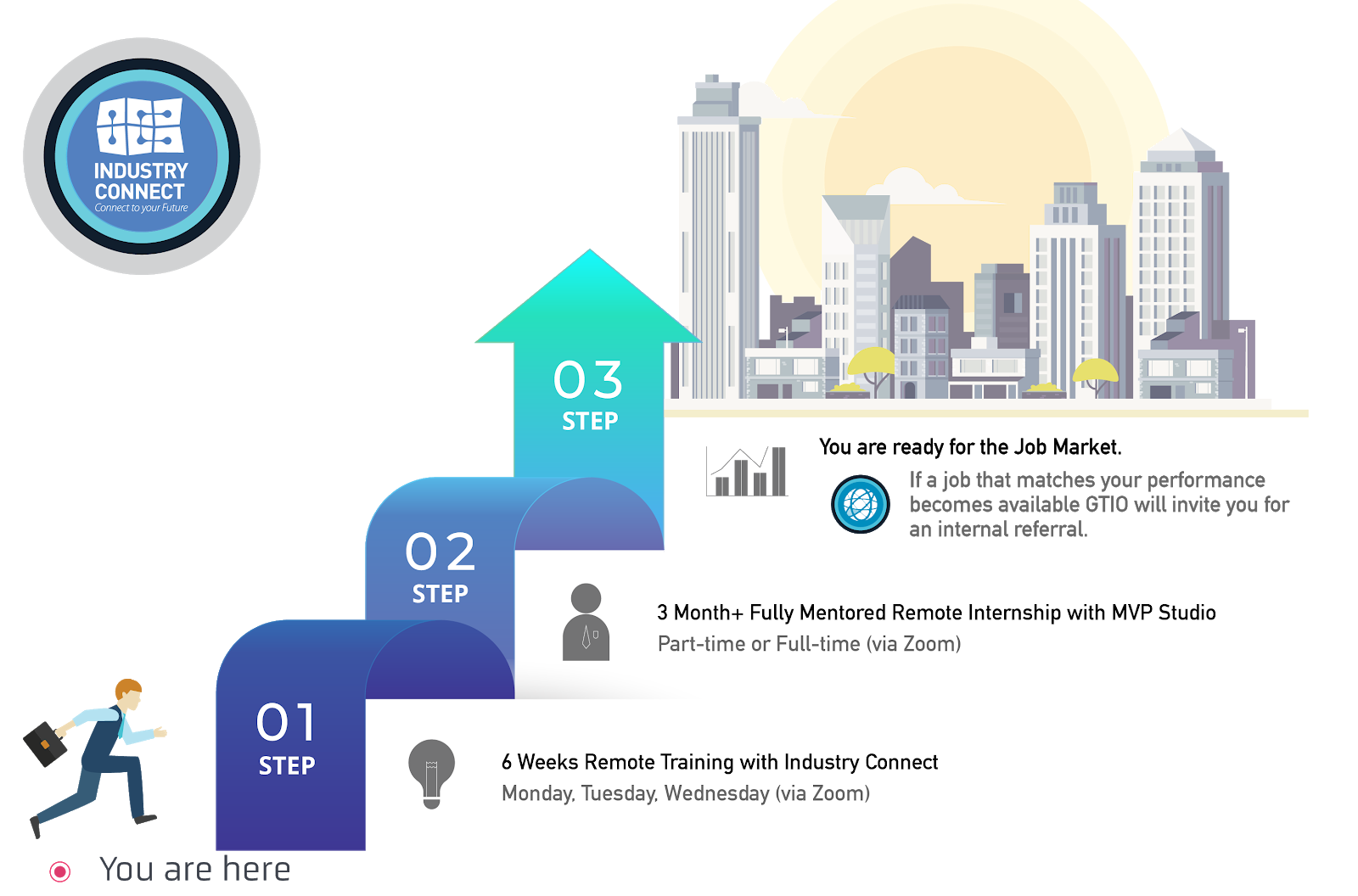 OUR PROGRAMMES
Our Job-Ready training programmes focus on,
Software Development
Business Intelligence (or Data Analyst)
Test Analyst
PROGRAMME STRUCTURE
Six Weeks Training Classes (Practical Tech Skills)
Three Months (or more) Structured Internship on Large Commercial-Scale Projects (Learning enhanced, flexible Hours)
Employer Network (job analysis and internal referral if goals are met)
You can join us via Zoom (live face-to-face meeting) remotely from anywhere and "download" the valuable knowledge & experiences from our tech experts across different tech centres.
Watch 300+ Stories of Career Starters in IT/Software