As a 100% remote company, we rely on online meetings to communicate with our global team. We chatted with a special guest, Iante Rademeyer who is a Coach in some of our workshops at the Internship Stage of our 3 Step Process.  She shared some online meeting tips to help you to communicate effectively during an online Meeting or Interview. Here's how to hold productive and professional online meeting or interview. 
TIP 1: Make sure you have a tidy and neutral background.
If you use Zoom or other remote meeting software we would advise you using the virtual backgrounds if you can, because it gives a professional feeling when people have an online meeting with you. So try using a virtual background or try using a very professional white wall or anything that's not distracting for the person talking to you.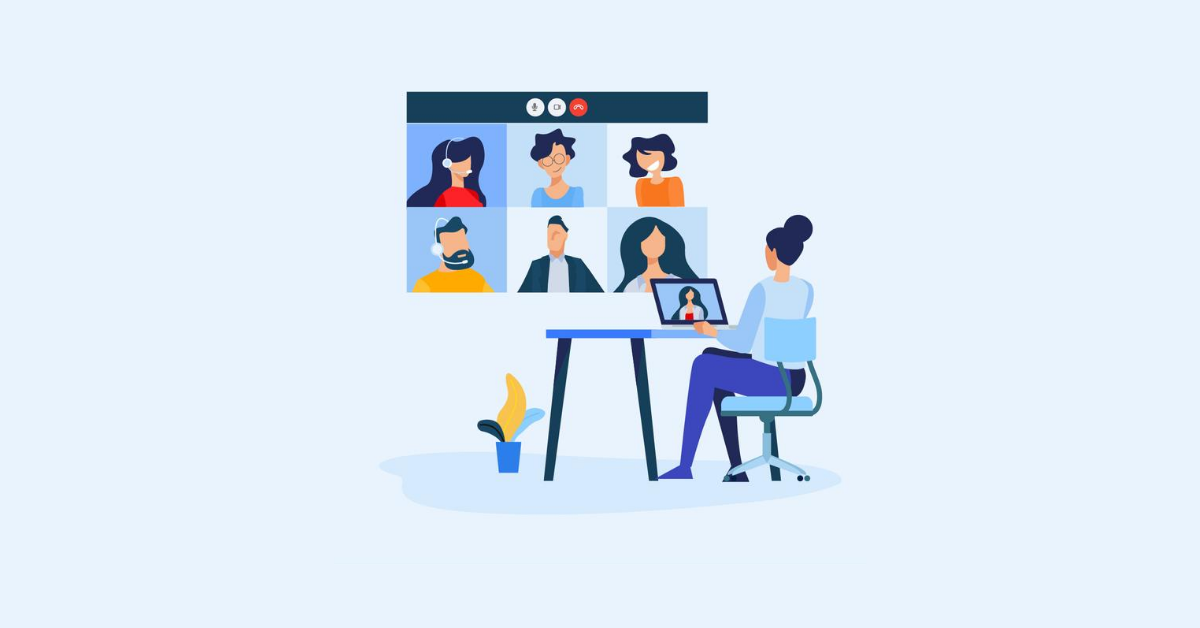 TIP 2: Mute mic if you need to talk to someone in the room.
Sometimes we always have people, children or pets around us so just muting yourself if you want to talk with them. Same thing applies too if your phone keeps ringing and you have to answer it that can be bothersome to others.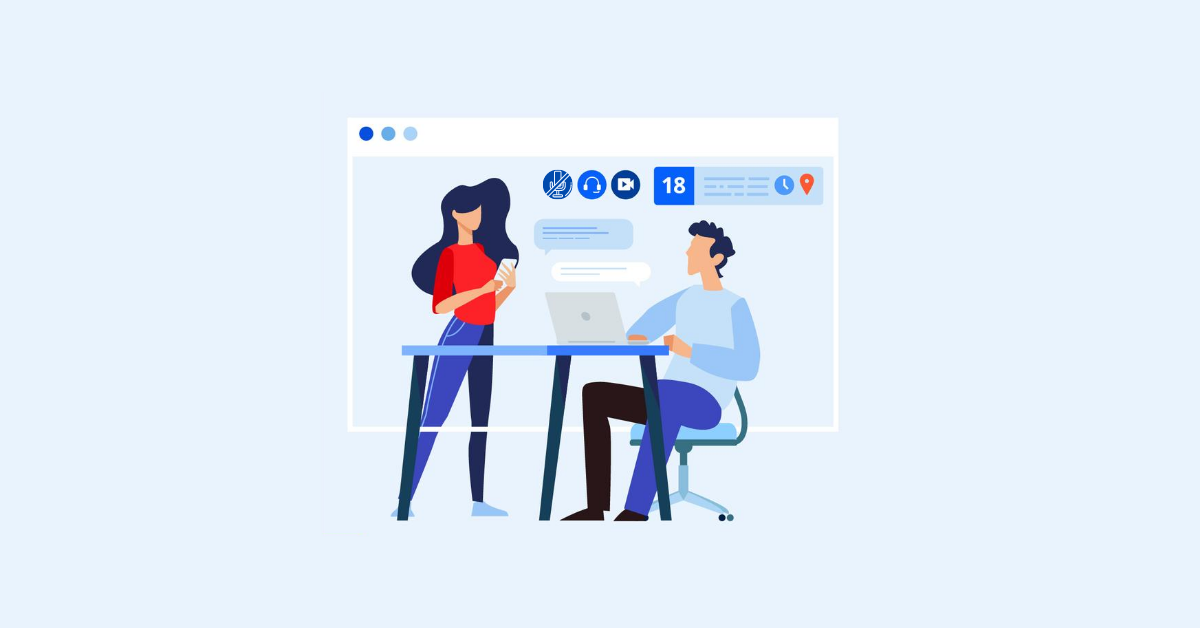 TIP 3: When you unmute in a large group meeting say you are talking eg . Hi Iante, Karla here etc.
Please unmute yourself if you would like to join in a group conversation, and just say 'hey, I'm the one presenting',  because we normally don't immediately know who the person is talking especially in the gallery view on Zoom. When you are actually in big groups other people may feel very frustrated  trying to figure out who's actually talking.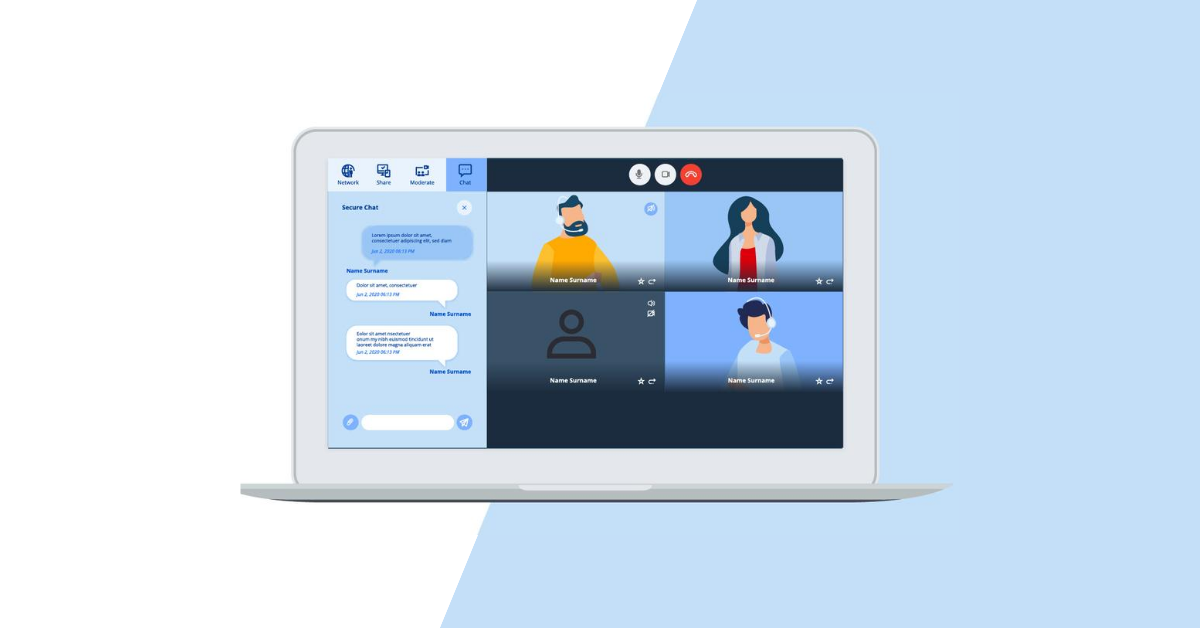 TIP 4: BODY LANGUAGE – Nod your head to engage and smile. Sit up straight. 
With all of these online meetings taking over our work, make sure you are in the centre of the screen of your camera, also make sure that your whole body is turned towards the person that you are speaking to. And don't forget to nod your head and smile! Your engagement can make the meetings more pleasant for everyone!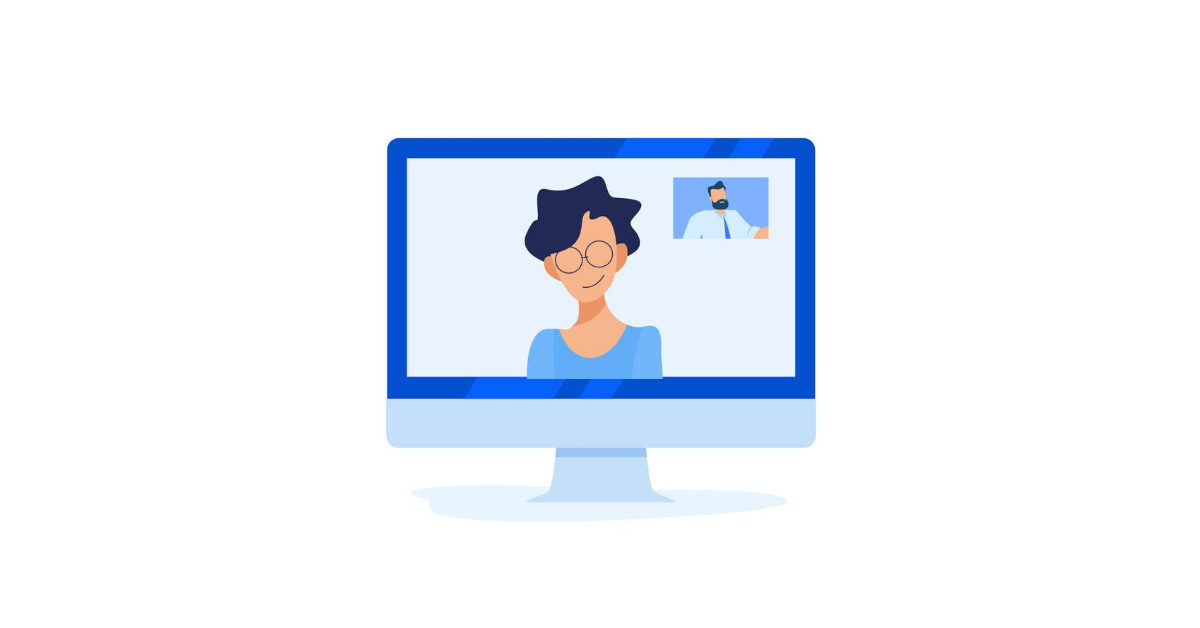 TIP 5: Make sure you are fully dressed for an interview even when you are online.
Dress as though you're going to work, even if you're at home, formal dress has an influence on how your prospects and colleagues perceive you.  A dress shirt is always a good choice for professionals and creatives alike.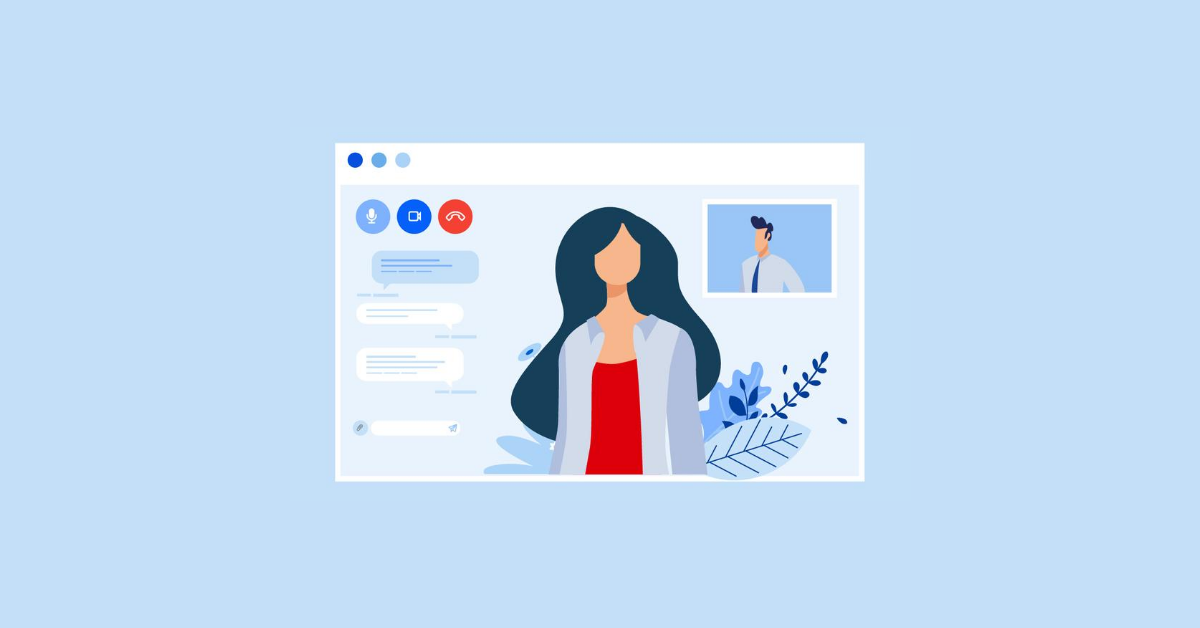 TIP 6: Don't be in a public place when being interviewed.
Avoid having remote interviews in high-traffic areas of your room or in public places. It's distracting to the people around you and the interviewer.
---
What is Industry Connect?
Industry Connect is an IT/Software Career Launchpad that has everything you need to kick-start your IT/software career in AU, NZ, UK, IE, SG, HK, IN, ID, VN & PH.
Industry Connect's Ecosystem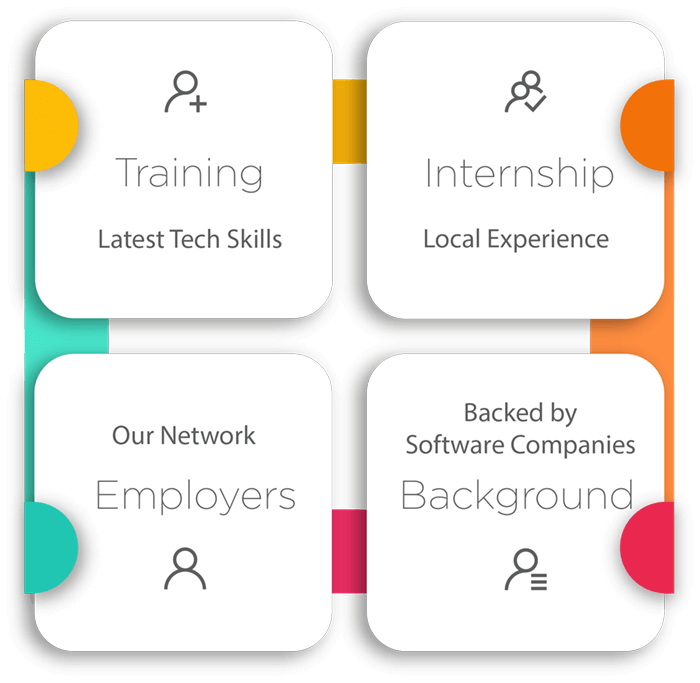 We have been helping career changers, recent IT graduates and people with career gap to start their IT/software careers.
Over the years, we have helped hundreds kick-start an IT/software career. (Verifiable evidences are available on this website)
OUR CORE
We are an innovative software training school backed by global/local software companies. Our ecosystem is an incubation process that supports our participants until they launch a tech career.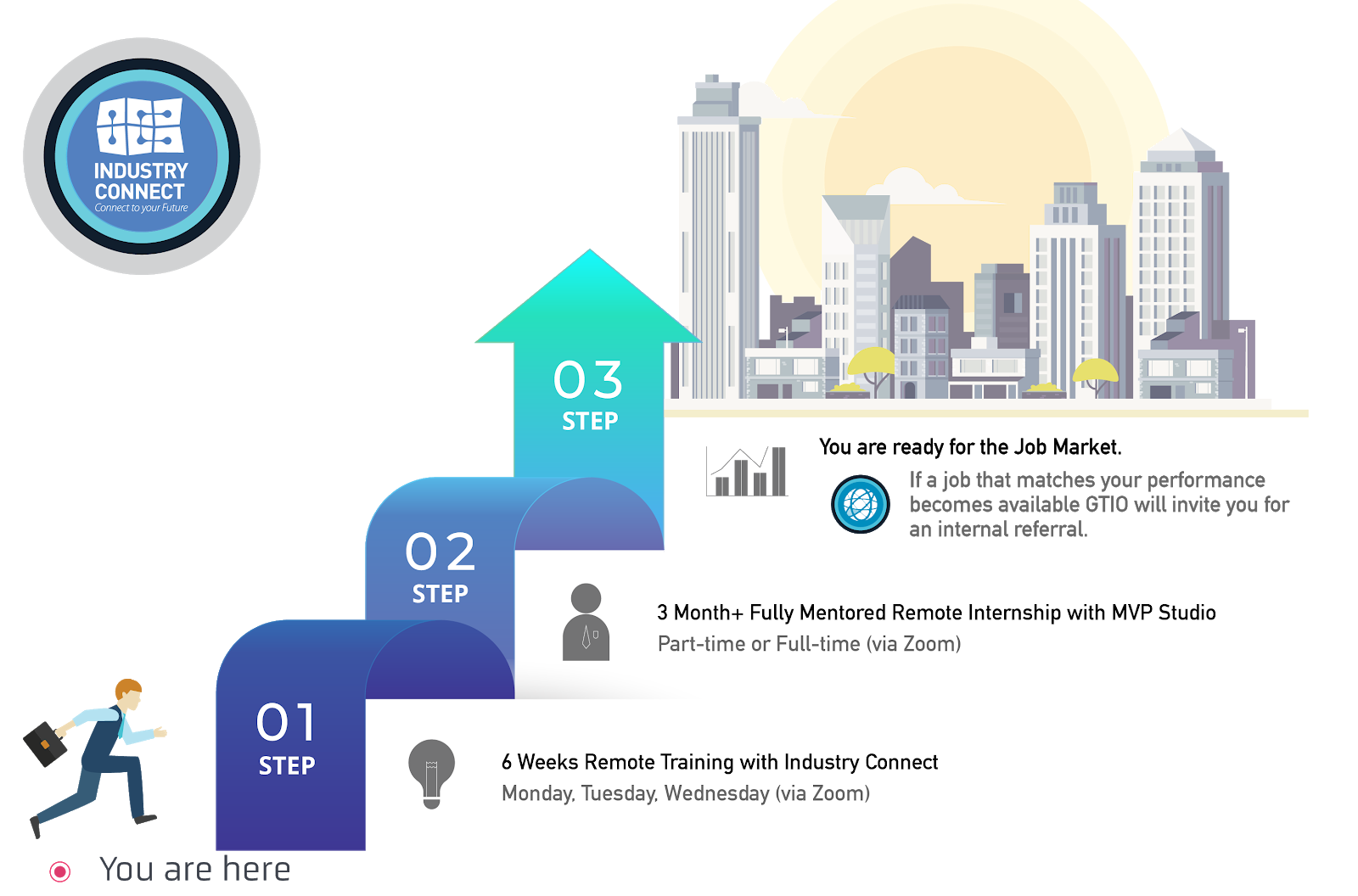 OUR PROGRAMMES
Our Job-Ready training programmes focus on,
Software Development
Business Intelligence (or Data Analyst)
Test Analyst
PROGRAMME STRUCTURE
Six Weeks Training Classes (Practical Tech Skills)
Three Months (or more) Structured Internship on Large Commercial-Scale Projects (Learning enhanced, flexible Hours)
Employer Network (job analysis and internal referral if goals are met)
You can join us via Zoom (live face-to-face meeting) remotely from anywhere and "download" the valuable knowledge & experiences from our tech experts across different tech centres.
Watch 300+ Stories of Career Starters in IT/Software