"I got so much experience from the mock interviews, now I know what they're going to ask and have the answers ready!"
Business Intelligence programming is becoming more and more popular in the IT world, and with good reason. It's not like other coding jobs!
A BI developer graduate is a data expert, usually with a strong background in computer science and/or programming, and a junior business intelligence role is a foot in the door of this illustrious career.
In addition to working with databases, a BI developer graduate also designs and creates tables, and creates a warehouse database to store large amounts of data and ensuring that the operating processes are functioning properly.
Keerthi is the latest BI developer graduate to emerge from Industry Connect. Before she went off into the sunset with her new career, we caught up with her to ask about her time with us.
How did Industry Connect help you secure a job?
I didn't even know Business Intelligence existed! I was scrolling through Facebook and I saw an add for Industry Connect. I did a lot of research after that, and I'm thinking "I'm not suitable for Java or React – I'm not suitable for those, I want to mix and match. I know my strengths and weaknesses, I'm not the person for developing mobile apps.
Basically I'm an extrovert, so I wanted contact and communication with people, so I thought BI would be my kind of thing. That's when I joined the Industry Connect boot camp programme, because I wanted to learn everything from scratch. From there I got the internship, and since then it's been much harder! I thought it would be easier, but it is not the same in the market.
I had to prepare for interviews, and the questions, not only the technical side, but soft skills too. I got so much experience from the mock interviews, now I know what they're going to ask, I have all the questions and their answers ready, every example of what they might ask, including their counter questions.
Once I finished my internship I started applying for jobs. I was confident of finding a job, but I didn't expect to get this one! This interview went ok, but others were extraordinary, so I was surprised when I got this one.
Would you recommend Industry Connect to everyone?
Yes, I 100% recommend Industry Connect.
That's the place where I learnt everything, and the only thing you have to do is work, work, work. Try to learn new things, work harder, do as much as you can. Push yourself. Do your best and leave the rest to God.
I'm a good example for everyone, because I waited for the opportunity to come, and nothing happened, then I started working and the opportunities came my way.
---
What is Industry Connect?
Industry Connect is an IT/Software Career Launchpad that has everything you need to kick-start your IT/software career in AU, NZ, UK, IE, SG, HK, IN, ID, VN & PH.
Industry Connect's Ecosystem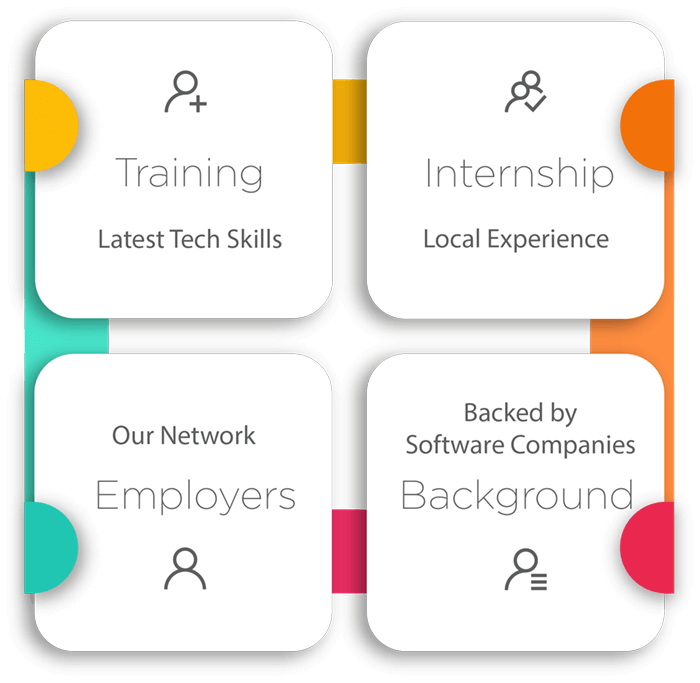 We have been helping career changers, recent IT graduates and people with career gap to start their IT/software careers.
Over the years, we have helped hundreds kick-start an IT/software career. (Verifiable evidences are available on this website)
OUR CORE
We are an innovative software training school backed by global/local software companies. Our ecosystem is an incubation process that supports our participants until they launch a tech career.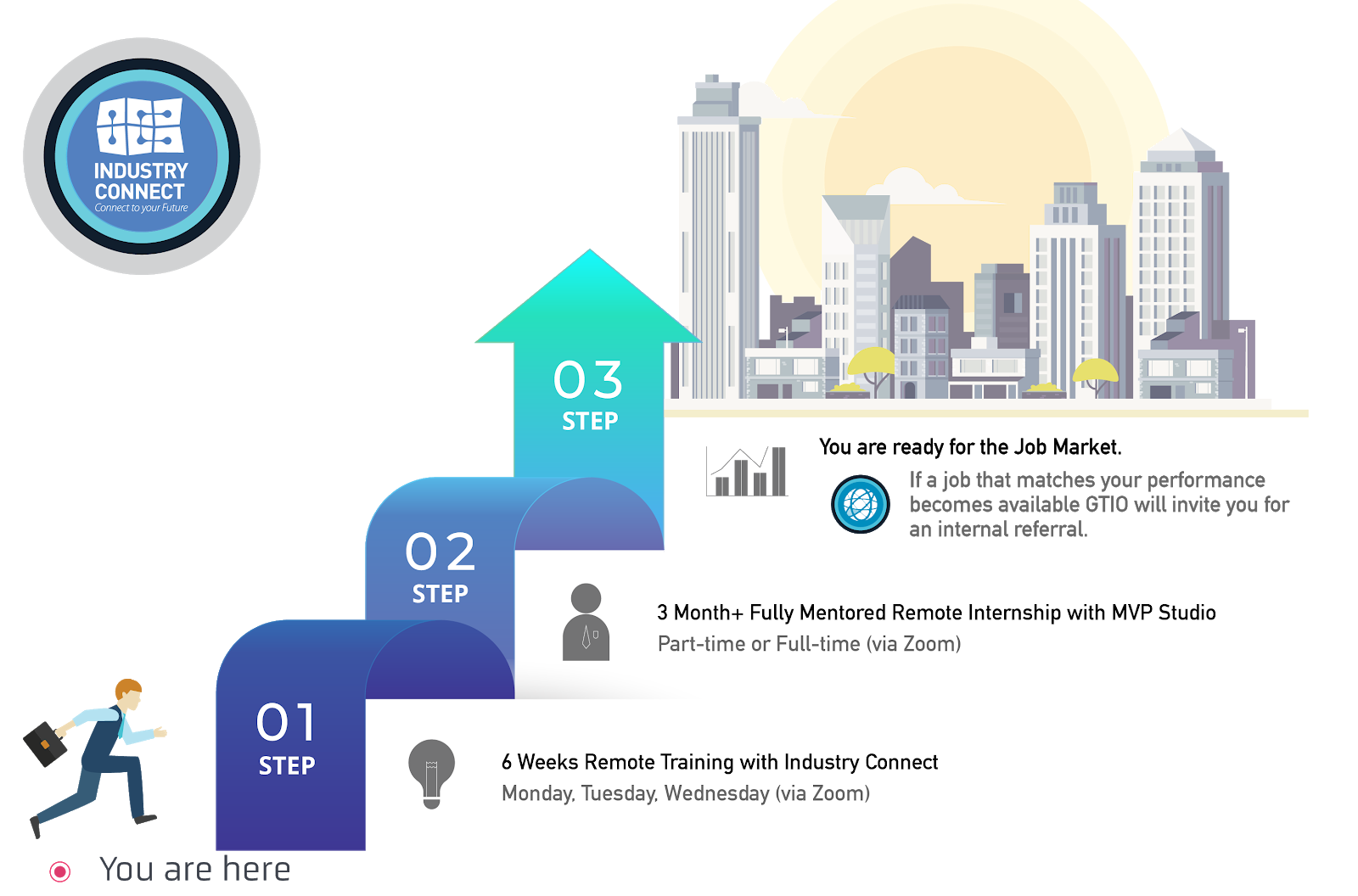 OUR PROGRAMMES
Our Job-Ready training programmes focus on,
Software Development
Business Intelligence (or Data Analyst)
Test Analyst
PROGRAMME STRUCTURE
Six Weeks Training Classes (Practical Tech Skills)
Three Months (or more) Structured Internship on Large Commercial-Scale Projects (Learning enhanced, flexible Hours)
Employer Network (job analysis and internal referral if goals are met)
You can join us via Zoom (live face-to-face meeting) remotely from anywhere and "download" the valuable knowledge & experiences from our tech experts across different tech centres.
Watch 300+ Stories of Career Starters in IT/Software