We are only one week away from Industry Connect's incredible job ready programme! If you're interested in becoming a test analyst or a software developer, then give us a call today!
Our job ready programme does exactly what it says on the tin. It has been specifically designed to help you launch your career in the IT industry. There are limited spaces available, and with only one week left, you better get your name in quick! Don't miss out on this fantastic opportunity to get your foot in the door with a company that's helped dozens of under and post graduates start their careers in the world of IT and software development.
"…These next three months could change your life…."
Why do the programme?
Our Job Ready programme has been specifically designed for under and post graduates to help them get their experience, knowledge and work skills up to scratch and real world standard. By completing the course, you virtually guarantee yourself a job in the IT sector. At the very least you give yourself the advantage over all the other graduates looking for work with you!
How both programmes work
Practical Programming Skills
Train in a small group to gain summarised .NET knowledge used in the commercial world. (Stuff never taught at schools)
Commercial Project Experience
The best way to learn is by doing it for real and you will experience so much more in real world on large scale projects.
Build Network Connections
You will be given close presentation by Software company CEO, Managers, Testers, Developers and IT Recruiters.
Receive Reference for New Job
We will give you reference for the commercial project you have involved if the works meet the manager's expectation.
Developer Programme
The Programme is designed for:
A graduate job seeker looking for your first job opportunity or entry level developer job in New Zealand.
A final-year student, international student or recent graduate from university.
An IT professional who wants to make the switch to software development.
A motivated, aspiring software developer with a passion for building software applications.
An immigrant who previously worked in software development.
Test Analyst Programme
Programme outline:
Test Design & Planning
Design test cases for the system
Functional, Regression and Integration
Functional, Regression testing strategies and executions.
Automation testing experience
Utilise Selenium, jMeter tools to build automated testing plans
SQL, C#, Java & Source Code Repository
Learn some practical OO programming languages that are used in the testing tools
Tools
SoapUI, Fiddler, Charles, Visual Studio, TestComplete, TestStudio
Agile – Scrum
Learn Agile – Scrum methodology and Learn communication skills with Developers & QA managers
Projects & Work Experience
You will be part of the testing team at our partner's companies
These job ready programmes are designed with you in mind. Designed to get you into a working environment, and designed to get you a job at the end of it. These next three months could change your life. What have you got to lose?
---
What is Industry Connect?
Industry Connect is an IT/Software Career Launchpad that has everything you need to kick-start your IT/software career in AU, NZ, UK, IE, SG, HK, IN, ID, VN & PH.
Industry Connect's Ecosystem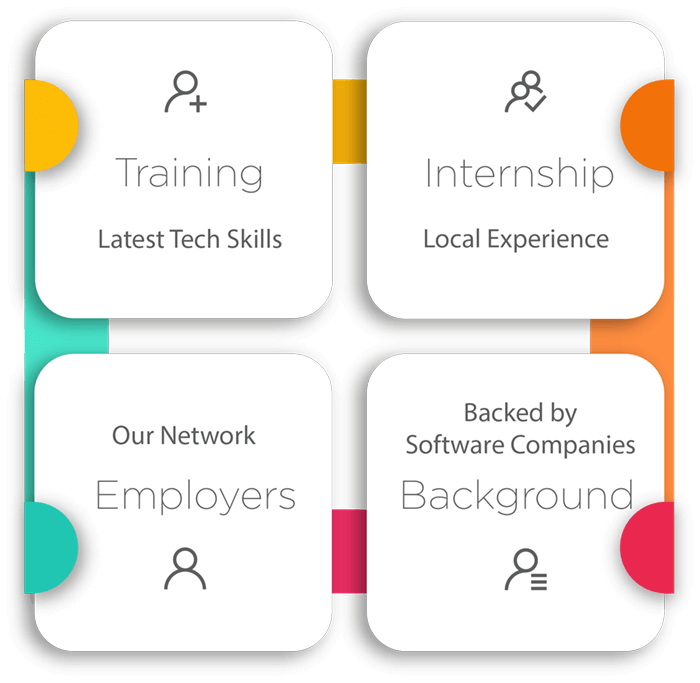 We have been helping career changers, recent IT graduates and people with career gap to start their IT/software careers.
Over the years, we have helped hundreds kick-start an IT/software career. (Verifiable evidences are available on this website)
OUR CORE
We are an innovative software training school backed by global/local software companies. Our ecosystem is an incubation process that supports our participants until they launch a tech career.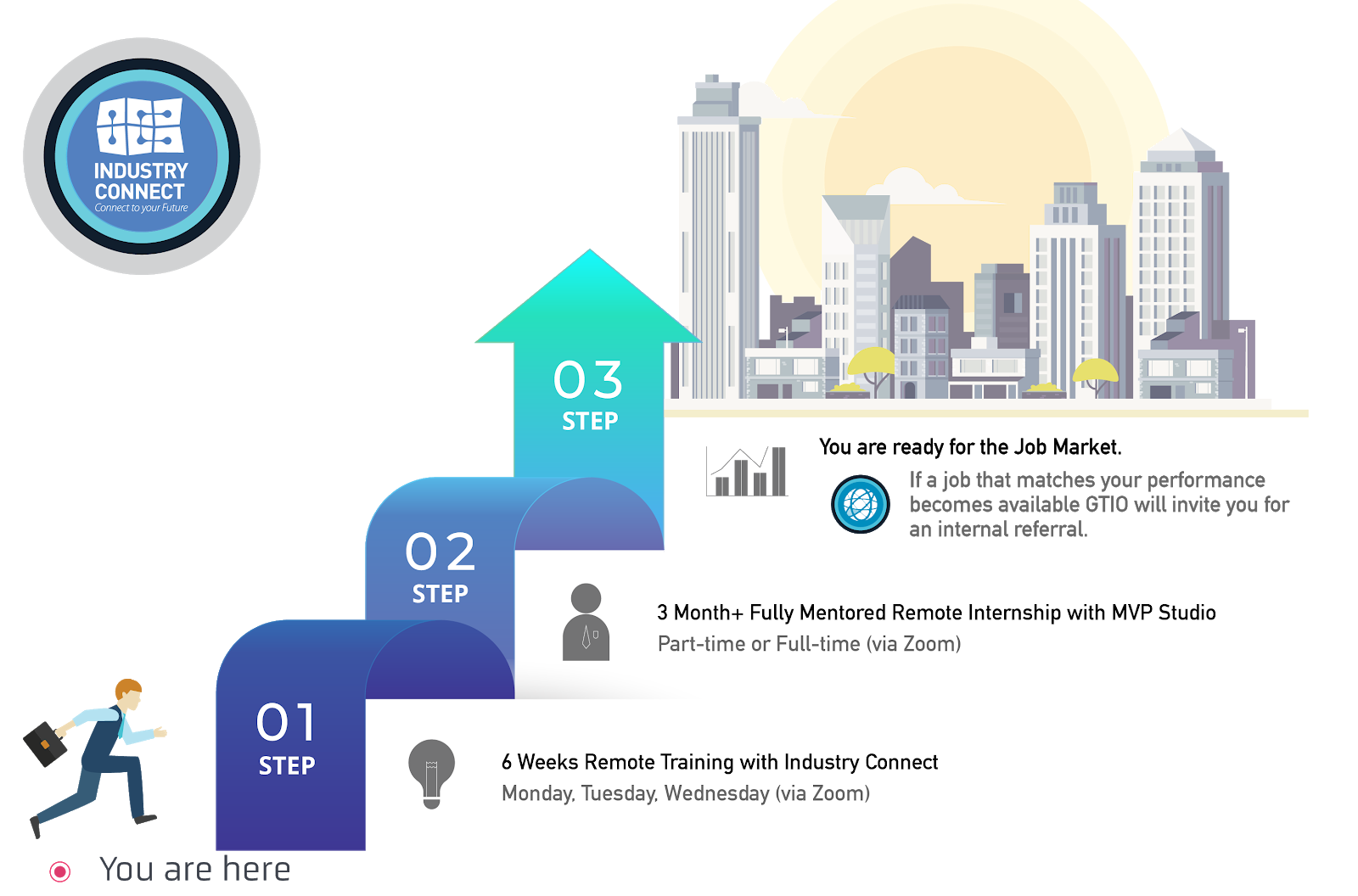 OUR PROGRAMMES
Our Job-Ready training programmes focus on,
Software Development
Business Intelligence (or Data Analyst)
Test Analyst
PROGRAMME STRUCTURE
Six Weeks Training Classes (Practical Tech Skills)
Three Months (or more) Structured Internship on Large Commercial-Scale Projects (Learning enhanced, flexible Hours)
Employer Network (job analysis and internal referral if goals are met)
You can join us via Zoom (live face-to-face meeting) remotely from anywhere and "download" the valuable knowledge & experiences from our tech experts across different tech centres.
Watch 300+ Stories of Career Starters in IT/Software