An IT grad Vijay makes a living by delivering pizza. Software career is always his big dream. Recently he just made the dream come true!
Work with us until you are successful !
Next intake: 8th Feb, 2017 (Next Week!)
Vijay's farewell lunch
Vijay shouted the whole team a pizza lunch and made his awesome speech!
I'm here today with Vijay, who just as of this week, left his job working at a pizza house to start his job full-time as a junior programmer. So first of all, congratulations Vijay.
Thank you very much.
It's very exciting. I suppose the first thing I want to ask you is, what was your experience like before coming to Industry Connect in terms of finding jobs in the IT industry here in New Zealand?
Before I joined Industry Connect, I had done my studies as business management and project manager course. After finishing up my studies, I started applying for software jobs. I applied for about 50 jobs all over and I got two replies on all those jobs. and then I attended the interviews. And then the first question I faced, do you have any New Zealand experience? I said, No, I don't have any New Zealand experience and they said, we can't use you then. And then straight away, they disregarded my application. And then I started looking for the internship programs in New Zealand. And I found Industry Connect, and I joined Industry Connect to get the industry experience.
Awesome. So while you were here at Industry Connect, what would you say you learned in terms of experience and your skills?
I joined the internship and I learned C# and some of the technical skills. And I got a chance to work with one of the large scale projects in New Zealand. And I helped to do some of the code features in the project that was awesome. Because there are thousands of people who are using these features in New Zealand on a daily basis. Then through doing those features, I learned so much. Not only technical skills but how you need to communicate with the team, to help my team. How to collaborate with the team in terms of working in the IT industry. I learned so much things and those things helped me to get a job today.
Awesome. Alright. So aside from the experience that you learned and the skills that you got in terms of developing, how would say that Industry Connect prepared you to start applying for jobs in terms of CVs and interviews and that sort of thing?
Not only are we learning technical skills you can find in industry, they taught me how to prepare a CV, how you can present yourself at the interview, how you can apply for a job and everything they taught me.
Awesome. So for anyone else who was considering joining Industry Connect, and was struggling to find a job in the IT industry here in New Zealand, what would your advice to them be?
I strongly recommend you to join Industry Connect. Those people who are looking for a future in the IT industry, and they're passionate about a software job, I strongly recommend those people to please come and join Industry Connect and fulfil your dreams. Thank you.
---
What is Industry Connect?
Industry Connect is an IT/Software Career Launchpad that has everything you need to kick-start your IT/software career in AU, NZ, UK, IE, SG, HK, IN, ID, VN & PH.
Industry Connect's Ecosystem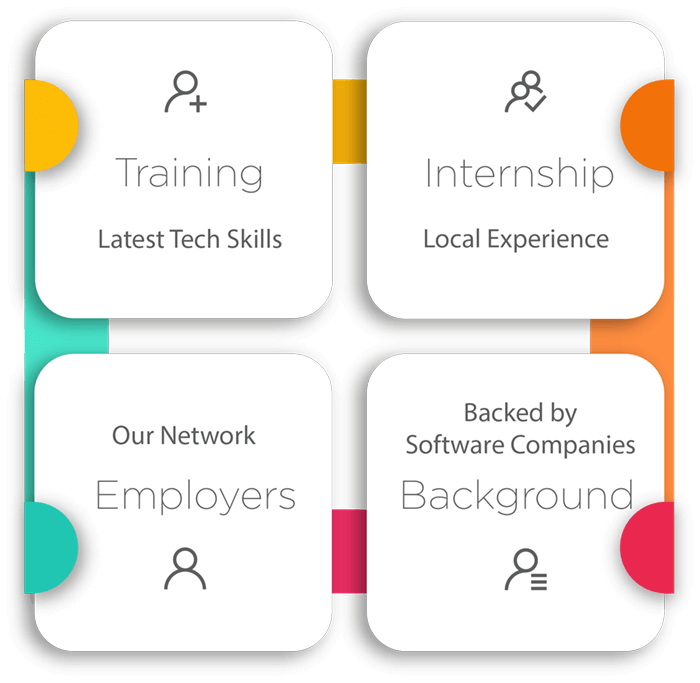 We have been helping career changers, recent IT graduates and people with career gap to start their IT/software careers.
Over the years, we have helped hundreds kick-start an IT/software career. (Verifiable evidences are available on this website)
OUR CORE
We are an innovative software training school backed by global/local software companies. Our ecosystem is an incubation process that supports our participants until they launch a tech career.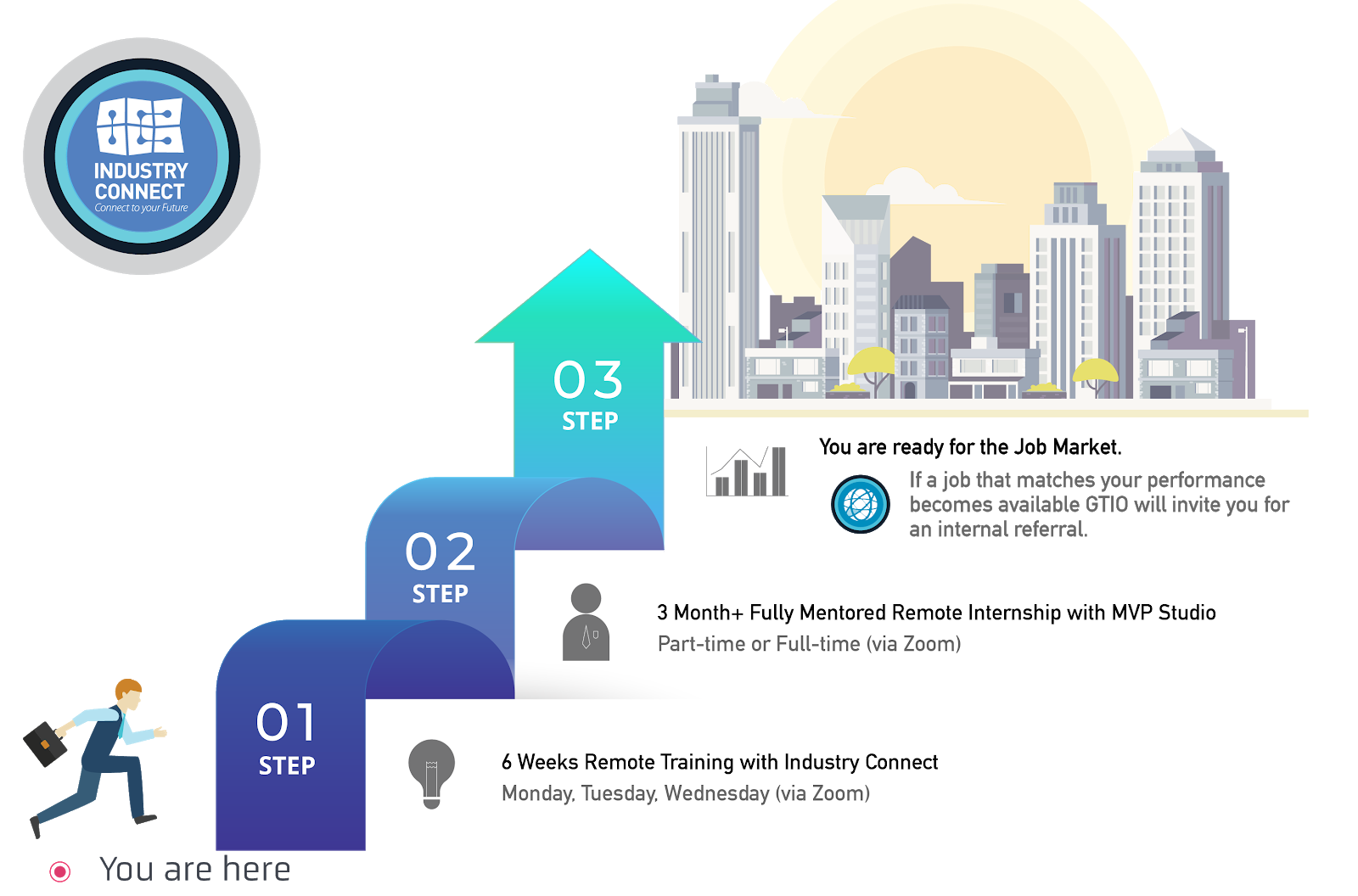 OUR PROGRAMMES
Our Job-Ready training programmes focus on,
Software Development
Business Intelligence (or Data Analyst)
Test Analyst
PROGRAMME STRUCTURE
Six Weeks Training Classes (Practical Tech Skills)
Three Months (or more) Structured Internship on Large Commercial-Scale Projects (Learning enhanced, flexible Hours)
Employer Network (job analysis and internal referral if goals are met)
You can join us via Zoom (live face-to-face meeting) remotely from anywhere and "download" the valuable knowledge & experiences from our tech experts across different tech centres.
Watch 300+ Stories of Career Starters in IT/Software