Hi my name is Karla and I'm part of the Industry Connect Global Team.
Today I'm wanting to touch on the importance of soft skills at work and what exactly "Soft Skills" is. 
The term "Soft skills" has been thrown around so often that we can lose sight of what soft skills are and maybe some of you don't actually know what they are.
So to explain it in a simple way is they are the personality traits, behaviours, and interpersonal skills that we use to interact with other people. 
In the workplace, they represent our ability to work effectively and harmoniously with others, and it's for this reason that employers rank soft skills as one of the attributes they are looking for.  
Soft skills relate to our personalities and, as such, they are highly transferable skills and relate to all areas of your life.  
Some fundamental soft skills for the workplace include creativity, emotional intelligence, critical thinking and collaboration. 
I'll dive more into these later on.   
WHY ARE SOFT SKILLS SO IMPORTANT?
Soft skills are vital to employers, so much so that a 2018 survey by LinkedIn found that 57% of senior leaders thought that soft skills were even more important than hard skills. Shock alert!
Being able to effectively communicate under high stress, empathising or encouraging a team member who might be struggling, and working collaboratively within a team to meet a deadline are all examples of soft skills that carry its weight in gold for any organisation.  
Soft skills also represent many abilities that can't be replicated by artificial intelligence (AI), which, I believe, will only increase their importance in the future for all people.
Understanding what soft skills are and knowing how you can develop your soft skills, will assist you in strengthening your CV or resume, which is especially useful if you're thinking about changing roles or careers.
I'm going to touch on a couple of Soft Skills today that you can develop and continue next week.  Firstly let's look at:  
CREATIVITY
In a skills survey run by LinkedIn in 2019, creativity was shown to be the most important skill in the workplace. Now creativity as a soft skill doesn't mean you need to be an artist or designer. It's about learning to think in a creative way and finding innovative solutions to solve problems in your company.
As repetitive working tasks are increasingly automated, it's the creative employee who will be highly valued as they can not only complete the work but also think about how to improve the process itself. 
HOW DO YOU BECOME MORE CREATIVE?
Learning to approach your work in a more creative, even out of the box way, is something that you can learn to do.
For example, one of my approaches to creativity in the workplace is to work with others and brainstorm out certain solutions or ideas on a topic.  From there we can see what has potential,  research, refine/define, and present the solution to the director or team.
Also simple things like keeping an open mind when someone comes up with ideas rather than immediately shutting them down.
Utilising creative techniques like mind maps, role-playing, or provocations can be extremely helpful as well.
COMMUNICATION
Effective communication in the workplace is based on your ability to converse or talk productively with others. If you're able to speak to people clearly and politely, whilst at the same listen empathetically to what colleagues, customers or clients have to say, you will be more productive and achieve better results.
Successful communication involves verbal, nonverbal and written skills, coupled with an understanding of active listening. 
How Do You Improve Your Communication Skills?
Communication is a key aspect of almost all jobs and are utilised every day, so learning how to communicate effectively is a crucial skill.
You can improve your communication by focusing on the basics, like simplifying your message or doing a quick check of how your body language might be affecting your communication skills. Plus, make sure you're fully engaged when you're listening to others as this will lead them to be more attentive when you're speaking. 
I hope that this has peaked your interest into how you can develop your Soft Skills and that you take action to start on this path.  
Here's to developing your Soft Skills and standing out from the crowd. 

I'll touch base next time where I'll talk about another two Soft Skills, Emotional Intelligence and Critical Thinking. 
---
What is Industry Connect?
Industry Connect is an IT/Software Career Launchpad that has everything you need to kick-start your IT/software career in AU, NZ, UK, IE, SG, HK, IN, ID, VN & PH.
Industry Connect's Ecosystem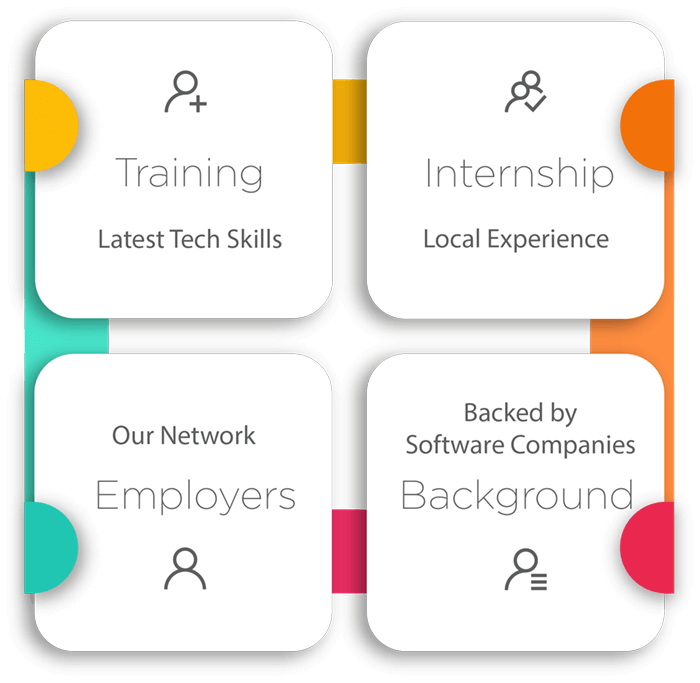 We have been helping career changers, recent IT graduates and people with career gap to start their IT/software careers.
Over the years, we have helped hundreds kick-start an IT/software career. (Verifiable evidences are available on this website)
OUR CORE
We are an innovative software training school backed by global/local software companies. Our ecosystem is an incubation process that supports our participants until they launch a tech career.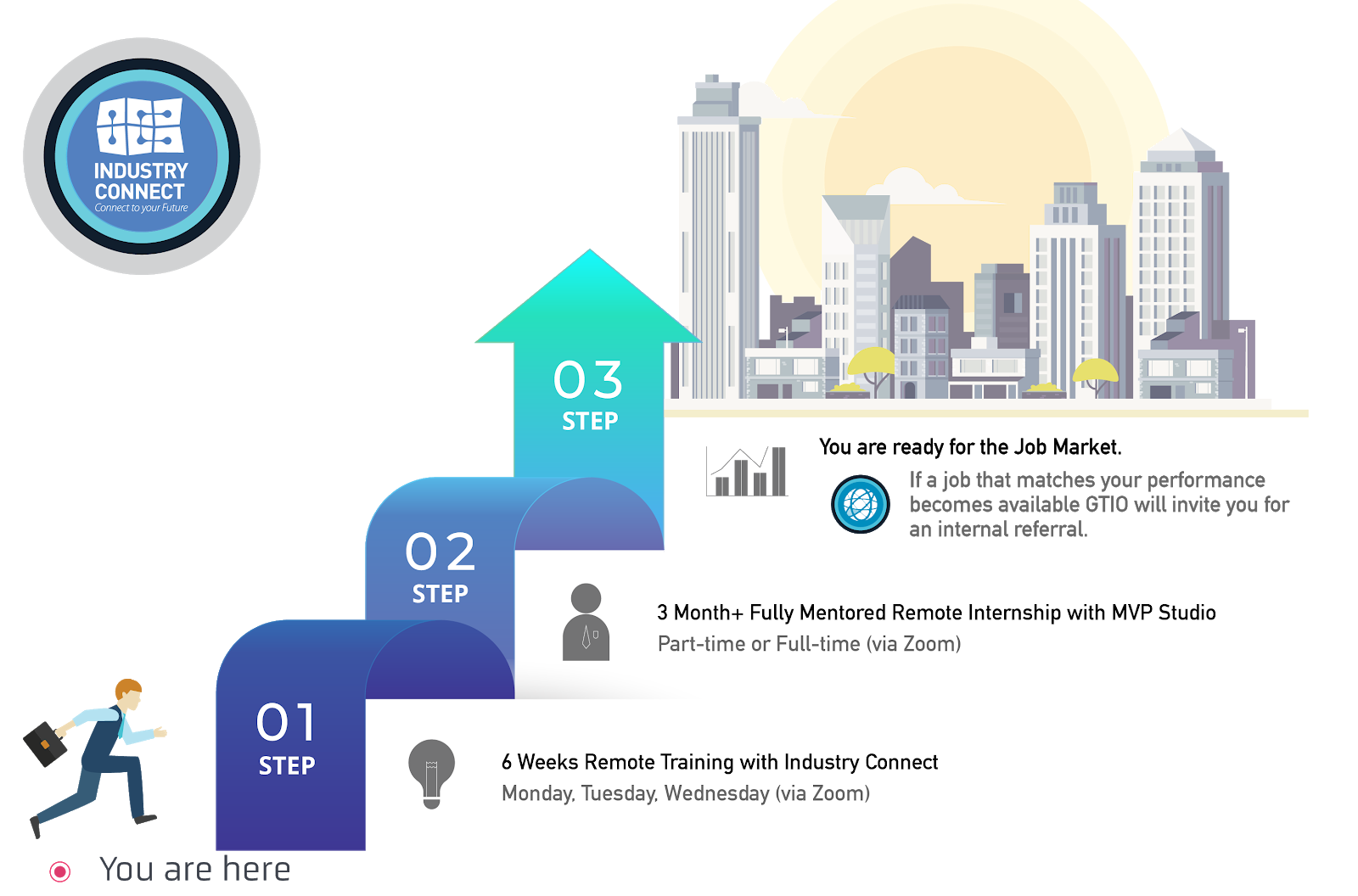 OUR PROGRAMMES
Our Job-Ready training programmes focus on,
Software Development
Business Intelligence (or Data Analyst)
Test Analyst
PROGRAMME STRUCTURE
Six Weeks Training Classes (Practical Tech Skills)
Three Months (or more) Structured Internship on Large Commercial-Scale Projects (Learning enhanced, flexible Hours)
Employer Network (job analysis and internal referral if goals are met)
You can join us via Zoom (live face-to-face meeting) remotely from anywhere and "download" the valuable knowledge & experiences from our tech experts across different tech centres.
Watch 300+ Stories of Career Starters in IT/Software