"Keep learning by yourself, work hard, be confident."
Many immigrants come with a wealth of experience, qualifications and knowledge of the IT industry, but still struggle to find a job.
Those newly arrived in the country can't find work, and oftentimes their visa depends on it.
At the same time, the IT industry is missing out on some very talented people, with a unique set of skills.
So why can't they find work? What's stopping companies from hiring them?
Well, the issue comes down to local experience.
Unfortunately, the IT world isn't the same across the world.
What's standard practice in India or China isn't in New Zealand or Australia.
Different software, hardware, coding techniques, levels of quality… these all change depending on which country you are in.
Here in New Zealand, Australia, or in the UK, our standards and practices are some of the best in the world, and to keep up with those standards, employers look towards developers who have experience in this country.
For those who have recently arrived, no matter how many years they have been working as a developer back home, it all counts for nothing without experience here.
Some even arrive with no experience in software development.
Chee Boon Lim was one of those people, but after joining us, he has worked hard, learnt a lot, and has now secured himself a job as a software developer! A truly inspiring immigrant success story!
We caught up with Chee before he started his new career to ask about his time with Industry Connect.
What was your background before joining Industry Connect?
I worked for a market research company for five years back in Malaysia before I moved to New Zealand.
What do you think was the key is to securing your new job?
Keep learning by yourself, work hard, be confident. And you need a high level of self-control, because Industry Connect don't tell you to study, so you need to find the hours yourself.
Would you recommend Industry Connect to everyone?
Yes, of course. From my experience, it's quite good. I learned a lot of things, especially under pressure. You might not get a good review, but you still learn a lot of things from the project, the tasks, the different types of architecture.
And when you get into the core projects, then you get a chance to get feedback from the core team. You still get a chance, but you have to work hard to get to their level. So yeah, I'd definitely recommend to my friends – if they ask for my opinion!
Chee is just one of hundreds of immigrant success stories thanks to Industry Connect.
If you have recently arrived in the country and would like to have a career in the IT world, then contact us today for more information.
Our friendly and experienced staff will be happy to chat about how we can help you take those first steps into a new life.
---
What is Industry Connect?
Industry Connect is an IT/Software Career Launchpad that has everything you need to kick-start your IT/software career in AU, NZ, UK, IE, SG, HK, IN, ID, VN & PH.
Industry Connect's Ecosystem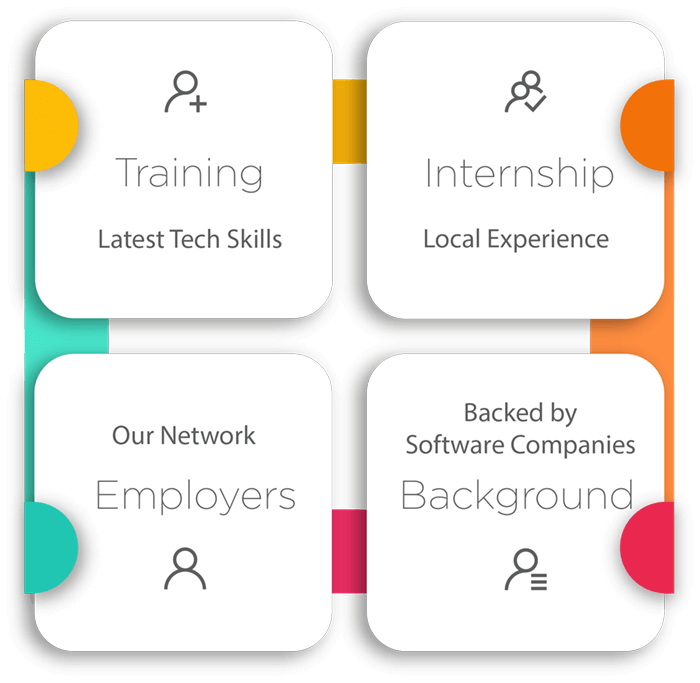 We have been helping career changers, recent IT graduates and people with career gap to start their IT/software careers.
Over the years, we have helped hundreds kick-start an IT/software career. (Verifiable evidences are available on this website)
OUR CORE
We are an innovative software training school backed by global/local software companies. Our ecosystem is an incubation process that supports our participants until they launch a tech career.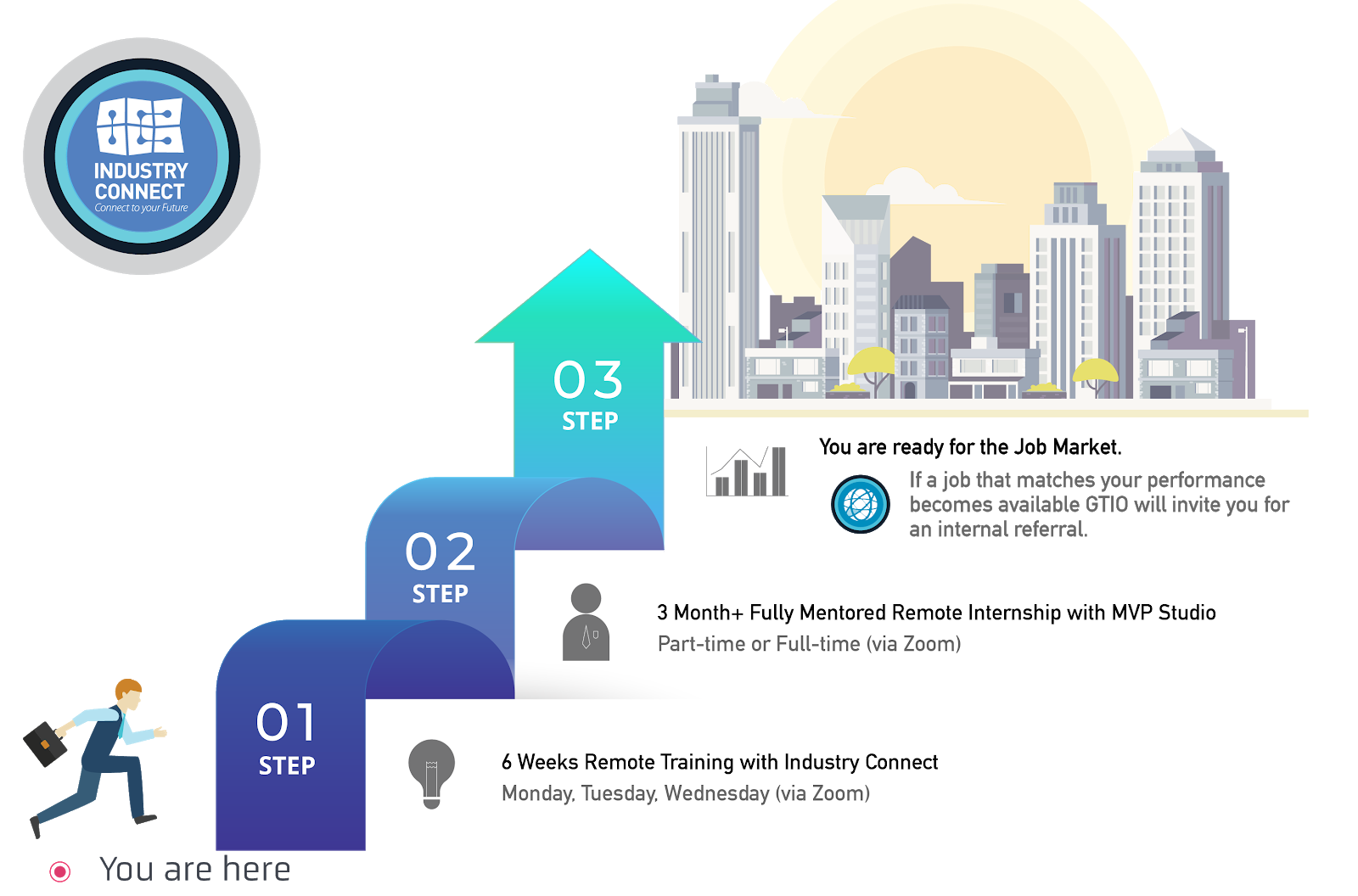 OUR PROGRAMMES
Our Job-Ready training programmes focus on,
Software Development
Business Intelligence (or Data Analyst)
Test Analyst
PROGRAMME STRUCTURE
Six Weeks Training Classes (Practical Tech Skills)
Three Months (or more) Structured Internship on Large Commercial-Scale Projects (Learning enhanced, flexible Hours)
Employer Network (job analysis and internal referral if goals are met)
You can join us via Zoom (live face-to-face meeting) remotely from anywhere and "download" the valuable knowledge & experiences from our tech experts across different tech centres.
Watch 300+ Stories of Career Starters in IT/Software