Short answer, absolutely.
Long answer, absolutely, because…
a programmer internship can help you in so many ways, ways that you didn't even know about. There's the experience side of things- working in a real business, dealing with clients and real life problems. Then there's the knowledge side of things- you'll learn so much more in a programmer internship than you ever would in a classroom. Not forgetting the opportunities that will come up through working with professionals- potential employers will actually see your work. And then there's the social side of things- meeting people and making friends.
Let's take a look at three people who invested in a programmer internship and see what they have to say.
Andrew, 23 from Auckland.
"I wasn't sure about going through a programmer internship, but I'm so glad I did. Looking back now I can see how it helped me in so many ways. In fact, the job I have at the moment I gained directly through being an intern. I was working on a project with an outside party, and they liked my dedication. I was offered a job with them when my programmer internship was up, which I immediately accepted. Now I'm working full time in a growing company without even having to apply or go to an interview!"
Nira, 22 from India.
"The programmer internship was something I didn't think I would get, but I applied anyway. I was in my final year at university, but I had heard a lot of people were having trouble finding jobs after they graduated. The biggest problem seemed to be lack of experience. That's when I started to look into programmer internship and where I could apply in Auckland. I'm so glad I was offered a place, because I see other interns leaving here and walking into jobs all the time. It really gives me hope for the future that I can not only get a job here, but through that job stay in New Zealand."
Chiho, 23 from China
"I came here as a student and my English wasn't so good. I didn't go out much because of that, and I didn't make many friends, only a few people in my class. When the opportunity for a programmer internship came up, I applied, not only to help my career, but to meet people. And it's been a great experience. Most of the other interns are around my age, and a lot are foreign to New Zealand. This is a great opportunity to make friends, because we are all in the same situation. We help each other practice our English. Applying for this programmer internship is the best thing that happened to me in New Zealand."
So there you have it from the people who have been there and done it. If you're interested in a programmer internship with Industry Connect, then give us a call or an email. We can help you make friends, gain experience and find a job.
---
What is Industry Connect?
Industry Connect is an IT/Software Career Launchpad that has everything you need to kick-start your IT/software career in AU, NZ, UK, IE, SG, HK, IN, ID, VN & PH.
Industry Connect's Ecosystem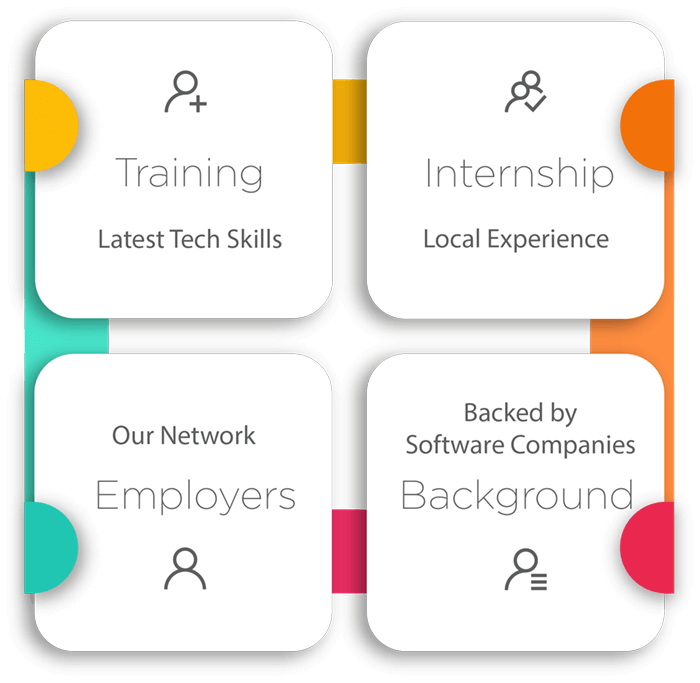 We have been helping career changers, recent IT graduates and people with career gap to start their IT/software careers.
Over the years, we have helped hundreds kick-start an IT/software career. (Verifiable evidences are available on this website)
OUR CORE
We are an innovative software training school backed by global/local software companies. Our ecosystem is an incubation process that supports our participants until they launch a tech career.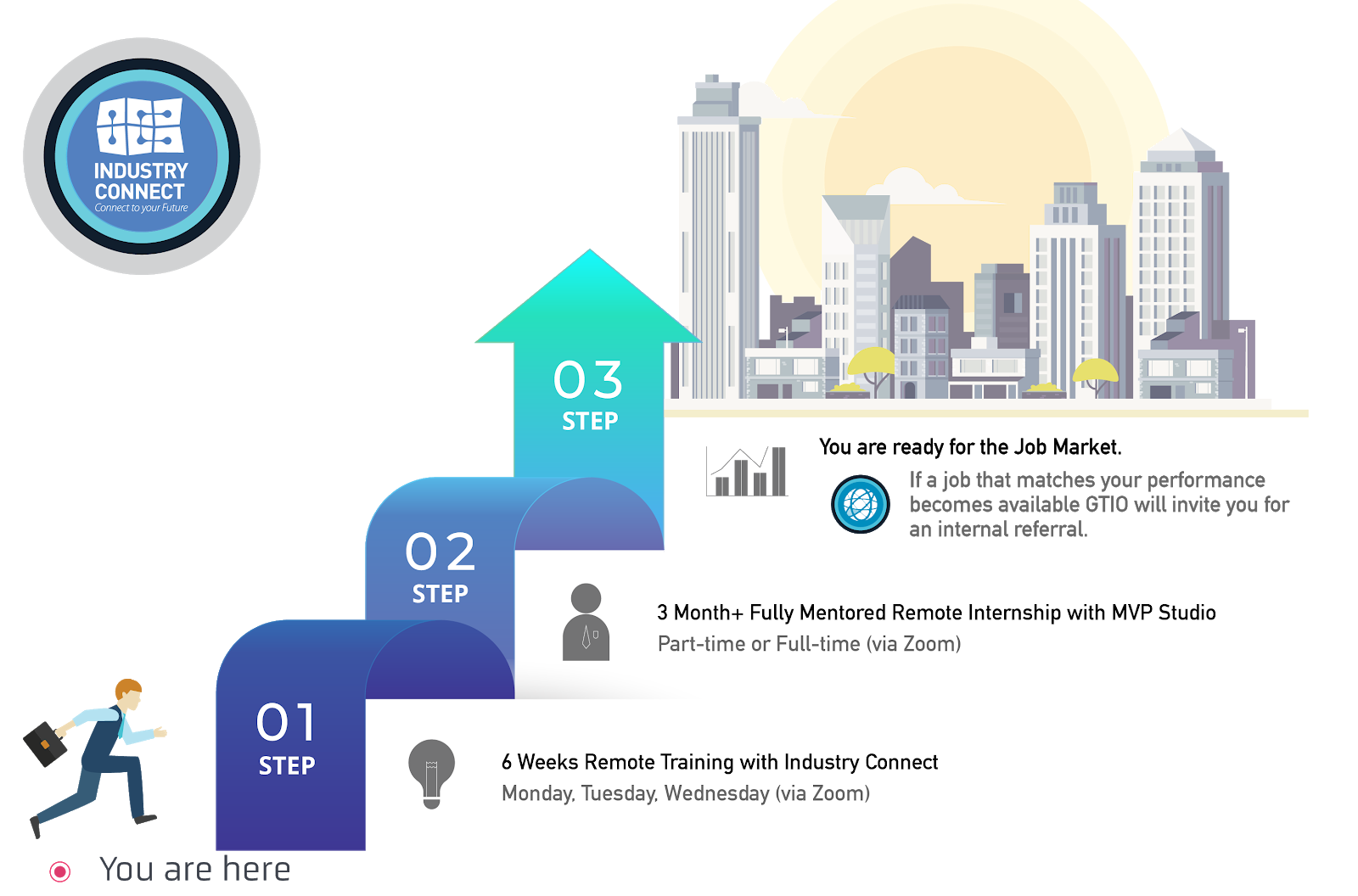 OUR PROGRAMMES
Our Job-Ready training programmes focus on,
Software Development
Business Intelligence (or Data Analyst)
Test Analyst
PROGRAMME STRUCTURE
Six Weeks Training Classes (Practical Tech Skills)
Three Months (or more) Structured Internship on Large Commercial-Scale Projects (Learning enhanced, flexible Hours)
Employer Network (job analysis and internal referral if goals are met)
You can join us via Zoom (live face-to-face meeting) remotely from anywhere and "download" the valuable knowledge & experiences from our tech experts across different tech centres.
Watch 300+ Stories of Career Starters in IT/Software