What is your background before joining Industry Connect?
My name is Perez and I had secured developer role and Auckland Health Board. I studied at NIT, data level seven, graduate diploma in IT and I moved from Nelson to Wellington after a year of completion, and that's where I went as a salesperson in Harvey Norman.
I pretty much didn't have any background in IT, so I found it difficult to get a job because of the career gap.
I actually was struggling with what am was doing and what was the path that I needed to go down. That's when I discovered Industry Connect.
I found an advertisment online saying that at Industry Connect you can get a job, so then I knew what I wanted to do.
How did Industry Connect help you get a job?
First of all, when I enrolled at Industry Connect, it was a program of six weeks which refreshed my memory of how to do the programming in the C sharp. So going from forward from there I came to MVP studio, that's where I started learning about React, and how the different frameworks are and how the C sharp would work, and that experience was quite important.
Through that experience, everyone supported me very well so I kept learning and then I went onto MVP, and then when I moved on to Aimy Plus, I came here and Ray was very supportive.
He offered me a small contract to develop a website and also helped me find a job so I can survive during the time when I'm working under contract.
I learned a lot about JavaScript which I didn't know about, so React was quite useful. To be honest they didn't use React at Aimy but because of how easy it is to use, it's kind of objective, so everyone in the industry mainly likes object-oriented programming, so that's when I talked to Ray and he liked it as well, so they started using React up here and it was a pretty good experience.
What would you suggest to people who are struggling to get their first job in IT?
So what I found during my internship was that I was focused way too much on learning a lot. That is definitely important but your soft skills are really important too. Keep applying for jobs, make sure your CV being monitored by Industry Connect. Make sure it is up to date and keep on applying.
Would you recommend Industry Connect to people who want to get their foot in the door in IT?
Yeah, definitely. Industry Connect gives you a path. Sometimes you don't know what you are doing when you come out of university. You're probably like me who didn't get too much going and applying for jobs and talking to the companies.
After a while you realize there's nothing that you know off and you're out of the industry for a long time. Or maybe you just don't know what to do, so it's kind of important that this program guides you in what you should be doing and it takes you to a new industry.
Thanks Parvez, and congratulations on your new job as a React.Js developer!
---
What is Industry Connect?
Industry Connect is an IT/Software Career Launchpad that has everything you need to kick-start your IT/software career in AU, NZ, UK, IE, SG, HK, IN, ID, VN & PH.
Industry Connect's Ecosystem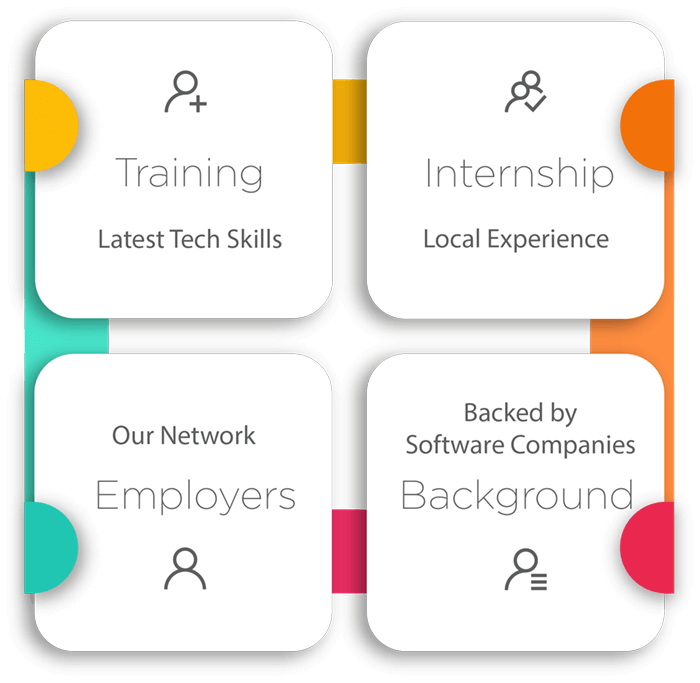 We have been helping career changers, recent IT graduates and people with career gap to start their IT/software careers.
Over the years, we have helped hundreds kick-start an IT/software career. (Verifiable evidences are available on this website)
OUR CORE
We are an innovative software training school backed by global/local software companies. Our ecosystem is an incubation process that supports our participants until they launch a tech career.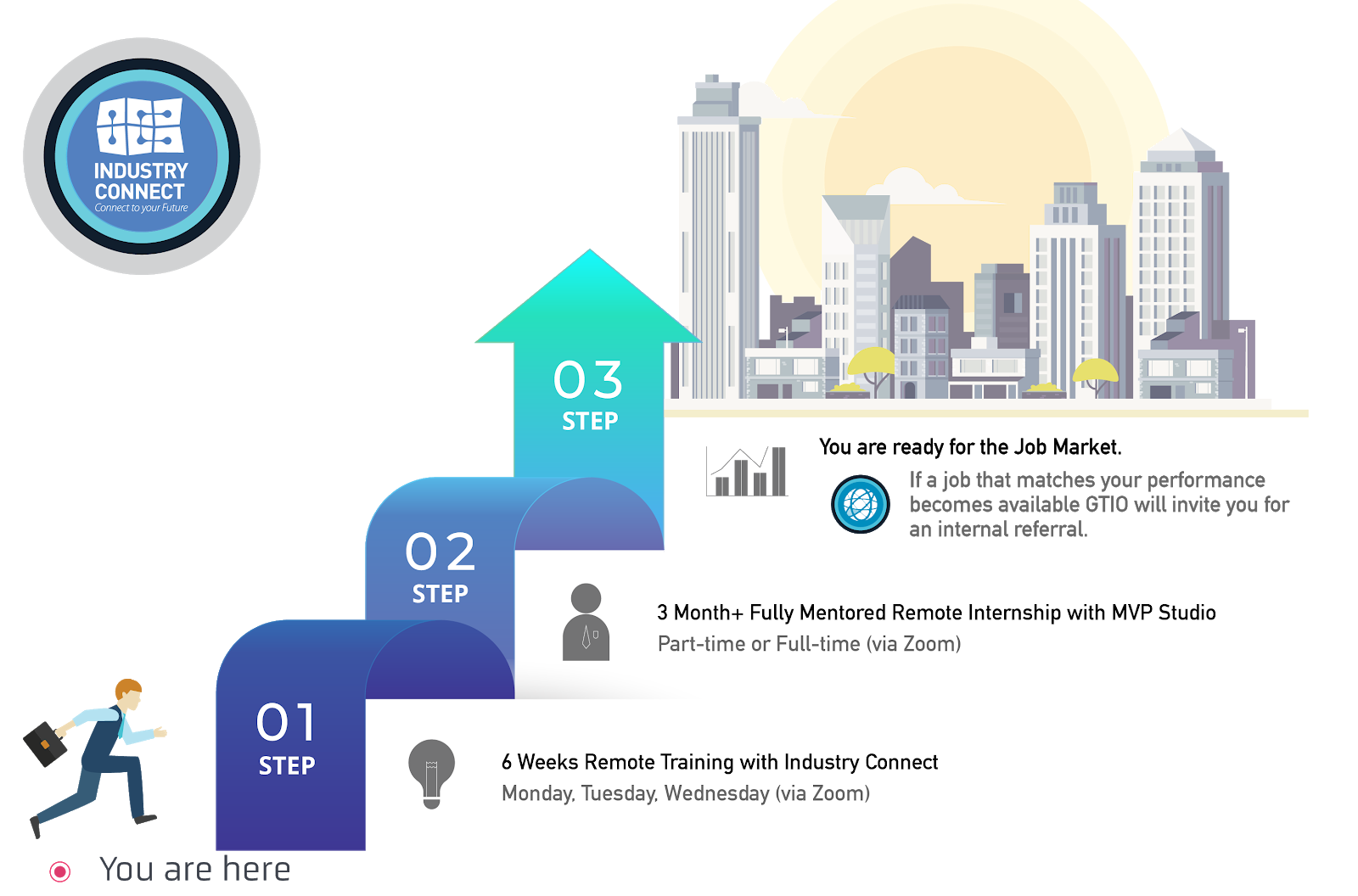 OUR PROGRAMMES
Our Job-Ready training programmes focus on,
Software Development
Business Intelligence (or Data Analyst)
Test Analyst
PROGRAMME STRUCTURE
Six Weeks Training Classes (Practical Tech Skills)
Three Months (or more) Structured Internship on Large Commercial-Scale Projects (Learning enhanced, flexible Hours)
Employer Network (job analysis and internal referral if goals are met)
You can join us via Zoom (live face-to-face meeting) remotely from anywhere and "download" the valuable knowledge & experiences from our tech experts across different tech centres.
Watch 300+ Stories of Career Starters in IT/Software