So you've aced University, got a 1st in Computer Science, finished top of your class, know more than anyone about programming… and it all counts for nothing because when you even think of going to a job interview you have a panic attack.
The good news is, soft skills, just like technical skills, can be taught. 
All it takes is practice, confidence, and a little bit of patience.
All of which we can teach you.
What are soft skills?
Soft skills – sometimes knowns as emotional skills, or people skills – refer to the ability to interact with others in a friendly and relaxed manner.
That doesn't mean you have to be Keanu Reeves; loved by everyone and the nicest guy in the world. 
You just nice enough to be approachable, or at least not a complete social recluse who doesn't speak to anyone in the office.
Soft skills cover important issues, such as negotiating with clients, customer service, teamwork and problem-solving. 
Working under pressure brings out the best and worst in people, and those without the soft skills necessary to interact with colleagues can be a huge liability to a team.
Why are soft skills important in finding a job?
Soft skills are important when working with others, but they are essential when it comes to getting a job in the first place.
Interviews are where potential employers meet you for the first time, and first impressions are important! 
At that first interview they are not just looking at your technical skills, but also what you would be like to work with.
Don't forget, these people have to work with you every day, so if you mumble your answers, squirm about in your chair, and don't make eye contact, then it's easy for them to choose the next person who is full of smiles and enjoys making conversation.
How we can help
We know job interviews can be stressful, and if you're coming from another country and English isn't your first language, then you really have an uphill struggle.
As part of our course, we teach you how to handle job interviews, as well as other essential soft skills.
Our success rate speaks for itself, and when we talk to our graduates who have found a job, they all say the same thing – the soft skills they learnt at Industry connect gave them the confidence to walk into an interview and NAIL IT.
Join us for an information session
If you are interested in developing your soft skills, as well as your technical abilities, then why not join us for our next online information session!
Juanita Strydom, the General Manager of Industry Connect, will be online on Wednesday evenings, 7:00 pm NZ time, 5.00pm Australia Eastern Standard time and 8:00am UK time.
Joining her will be the Industry Connect team members, as well as the owners of successful software companies, all of whom are ready to answer any questions you may have.
The gang will explain who we are, what our programmes are, and how you can join us. 
To secure your seat in the info interview session, simply click here and fill out the form and we'll be in touch to confirm your invitation!
Nail your next job interview with our help!
---
What is Industry Connect?
Industry Connect is an IT/Software Career Launchpad that has everything you need to kick-start your IT/software career in AU, NZ, UK, IE, SG, HK, IN, ID, VN & PH.
Industry Connect's Ecosystem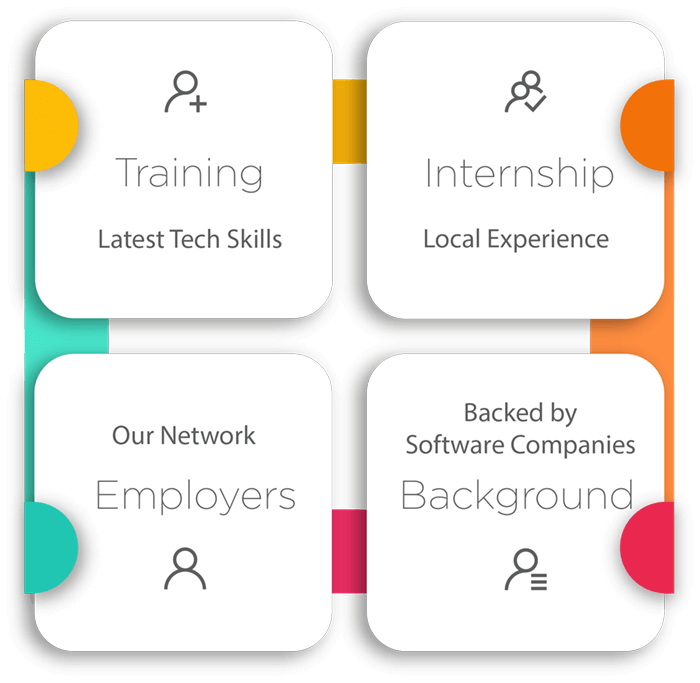 We have been helping career changers, recent IT graduates and people with career gap to start their IT/software careers.
Over the years, we have helped hundreds kick-start an IT/software career. (Verifiable evidences are available on this website)
OUR CORE
We are an innovative software training school backed by global/local software companies. Our ecosystem is an incubation process that supports our participants until they launch a tech career.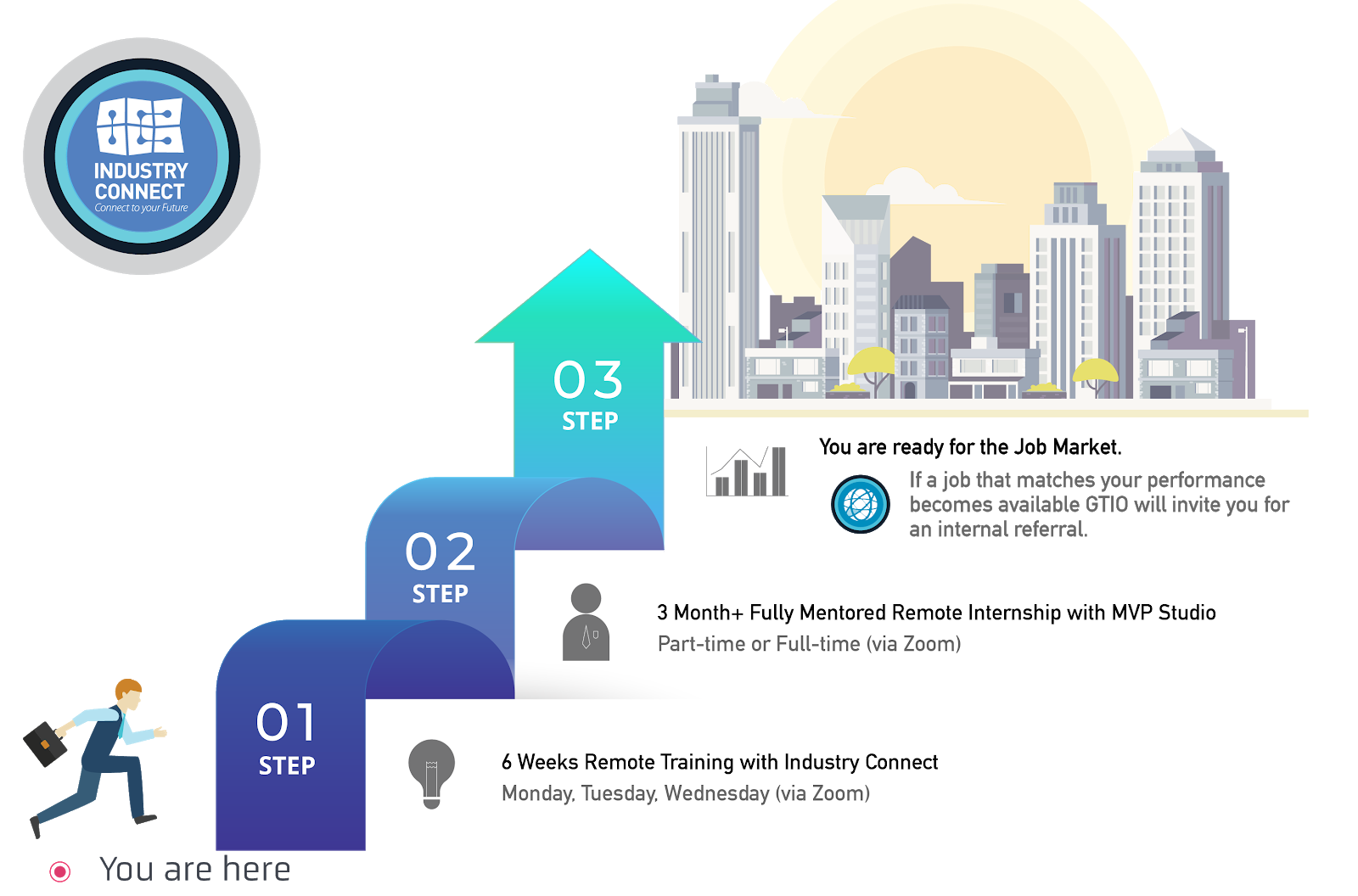 OUR PROGRAMMES
Our Job-Ready training programmes focus on,
Software Development
Business Intelligence (or Data Analyst)
Test Analyst
PROGRAMME STRUCTURE
Six Weeks Training Classes (Practical Tech Skills)
Three Months (or more) Structured Internship on Large Commercial-Scale Projects (Learning enhanced, flexible Hours)
Employer Network (job analysis and internal referral if goals are met)
You can join us via Zoom (live face-to-face meeting) remotely from anywhere and "download" the valuable knowledge & experiences from our tech experts across different tech centres.
Watch 300+ Stories of Career Starters in IT/Software