Sonia is living proof that you don't need a background in IT to make the switch to software development.
After landing her new job as a test analyst, we caught up with her to ask her about her time here at Industry Connect.
First of all Sonia, congratulations on your new job. Tell us a bit about your background and where you've come from.
I came from a non-IT background and I did my studies in commerce. I moved to New Zealand with my husband and I wanted to change my career and take up something more challenging and more Dynamic. My husband was a past participant of Industry Connect, and he introduced to you guys, and a place I could learn more about IT. It was just a perfect start for me, somewhere I could get to know more about everything around software testing.
So you had a bit of a change in career! How did Industry Connect help get where you are today with this new test analyst position?
Industry Connect has really taken me from step zero to this place where I have a job. During the six-week course I got to learn about all the technical things in the industry, and all the technologies that's going around in the market. Here we had excellent mentors who guided me every step of the way.  We learn from basics through to automation skills.
Now I see myself on a scale of one to ten, being around eight or nine, compared to when I came to Industry Connect and I was almost at a point of zero.  Industry Connect has helped me through the entire way; from getting me to the point where I'm employable to also helping me create my resume, or doing mock interviews to help me be prepared for those.
Industry Connect helped be come from a place of zero, to where I have a fantastic job.
So if you came across anyone that wanted to change the career like you did, or they are just finding it hard to get their foot in the door into the IT market, what would you tell them about Industry Connect?
So if somebody is ready to go the distance and know what they see in future is they want to get into IT and take up this challenging role, and they enjoy doing that, and if they're ready to put in the hard work they should surely come to Industry Connect because that's the perfect place for someone to learn everything that you need to learn to get a job in this market.
Well congratulations again Sonia and we're so, so happy for you and we're going to miss you around here.
---
What is Industry Connect?
Industry Connect is an IT/Software Career Launchpad that has everything you need to kick-start your IT/software career in AU, NZ, UK, IE, SG, HK, IN, ID, VN & PH.
Industry Connect's Ecosystem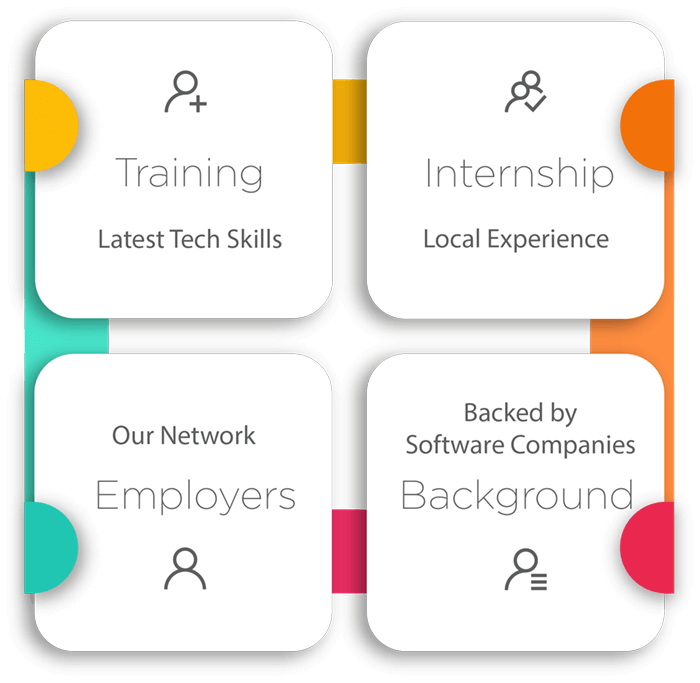 We have been helping career changers, recent IT graduates and people with career gap to start their IT/software careers.
Over the years, we have helped hundreds kick-start an IT/software career. (Verifiable evidences are available on this website)
OUR CORE
We are an innovative software training school backed by global/local software companies. Our ecosystem is an incubation process that supports our participants until they launch a tech career.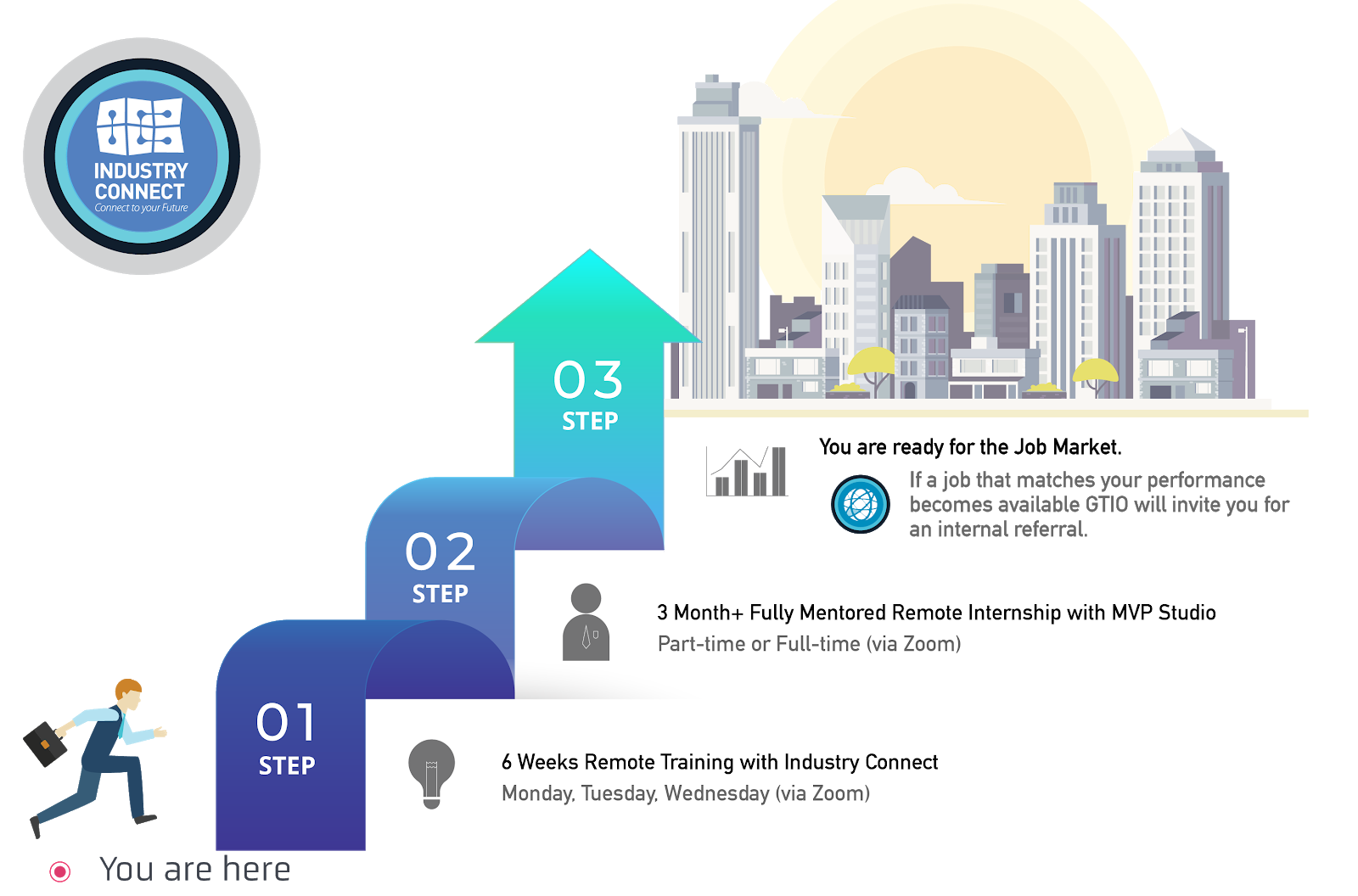 OUR PROGRAMMES
Our Job-Ready training programmes focus on,
Software Development
Business Intelligence (or Data Analyst)
Test Analyst
PROGRAMME STRUCTURE
Six Weeks Training Classes (Practical Tech Skills)
Three Months (or more) Structured Internship on Large Commercial-Scale Projects (Learning enhanced, flexible Hours)
Employer Network (job analysis and internal referral if goals are met)
You can join us via Zoom (live face-to-face meeting) remotely from anywhere and "download" the valuable knowledge & experiences from our tech experts across different tech centres.
Watch 300+ Stories of Career Starters in IT/Software