If there's one thing we pride ourselves on here at Industry Connect, it is helping people find work. A new job isn't just a paycheck. With so many of our graduates and interns coming from overseas and here on temporary visas, finding a job in New Zealand can be literally life-changing for them and their families.
A job offer not only means the start of a new career, but it could mean the difference between the residency and having to leave the country. In this article, we speak to several people who came from abroad to start a new life in Australia and New Zealand, and thanks to Industry Connect, they are now able to live the dream.
Rash finds a job as junior BI developer role in Sydney
Here are some highlights from what he said in the exit interview at Industry Connect.
Great place for people to kick-start their career in BI/Data analyst.
It is great how Industry Connect organises the course and internship content with MVP.

People share their knowledge and progress.

Industry Connect had a training class at the beginning of the internship.
During the internship, our tasks are organised from small to big gradually. e.g. from SQL, ETL and Dataware house.

We are using slack to communicate.
We also have regular project progress meetings – face-to-face.
The process is organized in a very constructive way.

I can also go to the mentor to get help. And I can go to the office to meet people.
Other people are also helpful.

It is a very good place to learn and work for career goals!
Here is the real-time video interview.
Adie finds a job as a test analyst
Aadhi recently received a job offer as an automation test analyst. "I was living in Tauranga, interning in some jobs," Aadhi says, "and even though I had worked as a test analyst back in India, I could find any work here. I didn't have any experience here in New Zealand, and when I start applying for jobs, people will not accept my CV.
"When I Googled the jobs for testing, I found Industry Connect." Aadhi moved to Auckland to join us. "I worked there for almost six months and I now I got placed with Clearmatch as an automation test analyst."
Does Aadhi think Industry Connect helped him? "Oh yes. They helped me a lot because you know, in New Zealand I don't have any experience or initiatives and when I started applying for jobs, people would not accept my CV because I don't have any experience here."
"So, when I joined here, my test leader, he helped me a lot to mold my CV and mold my character or professions, based on the work that New Zealand expects. Obviously, I recommend Industry Connect to everyone who wants experience in or wants a job in the IT industry in New Zealand."
There are more stories  to read…
Bob Li secures his first job as a software developer
Bob has a similar story to Aadhi. "Before I came here, I had kept on looking for jobs and always got rejections." He says. "And I really wanted to change my current situation. I happened to find your website, and thought this place can help me build some local experience which is important"
So how did coming to Industry Connect help Bob? "It really helped with the basic knowledge," he says. "I had many interviews, and they ask basic questions, but my answers were not good."
"At Industry Connect, I got the necessary basic knowledge and experience about programming. The teachers also gave me advice about how to answer interview questions, which was really useful."
And of course, Bob recommends Industry Connect for other potential software developers. "I think this place is really useful for new people coming to New Zealand, in the kind of areas like the IT industry. I really recommend that newcomers come here to get their local IT experience and met some friends."
Bob now works for Born Digital as a software developer.
These are just two of the many people  Industry Connect have helped find jobs and change their lives. If you're interested to know more, contact us today or check out which courses we offer. If you have any questions, give us a call free on AU:1300 50 88 17 NZ: 0800 100 081. Our friendly staff will be only too happy to help.
---
What is Industry Connect?
Industry Connect is an IT/Software Career Launchpad that has everything you need to kick-start your IT/software career in AU, NZ, UK, IE, SG, HK, IN, ID, VN & PH.
Industry Connect's Ecosystem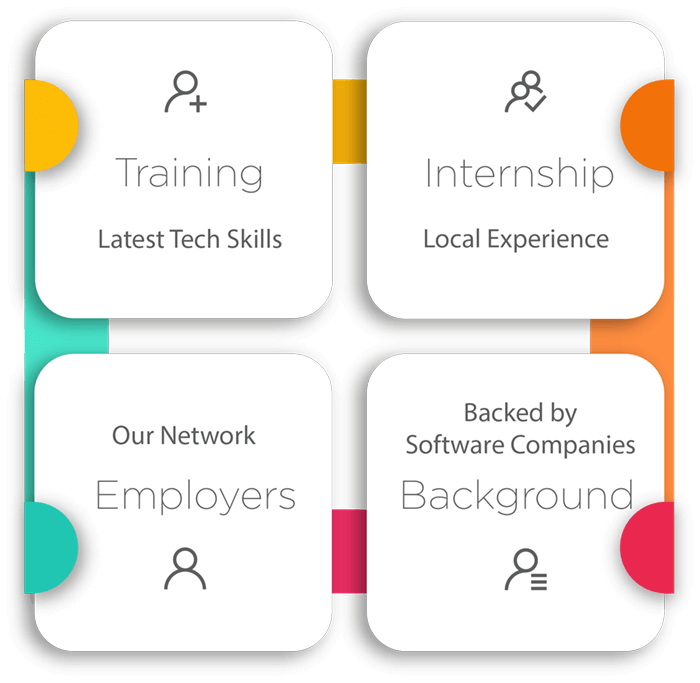 We have been helping career changers, recent IT graduates and people with career gap to start their IT/software careers.
Over the years, we have helped hundreds kick-start an IT/software career. (Verifiable evidences are available on this website)
OUR CORE
We are an innovative software training school backed by global/local software companies. Our ecosystem is an incubation process that supports our participants until they launch a tech career.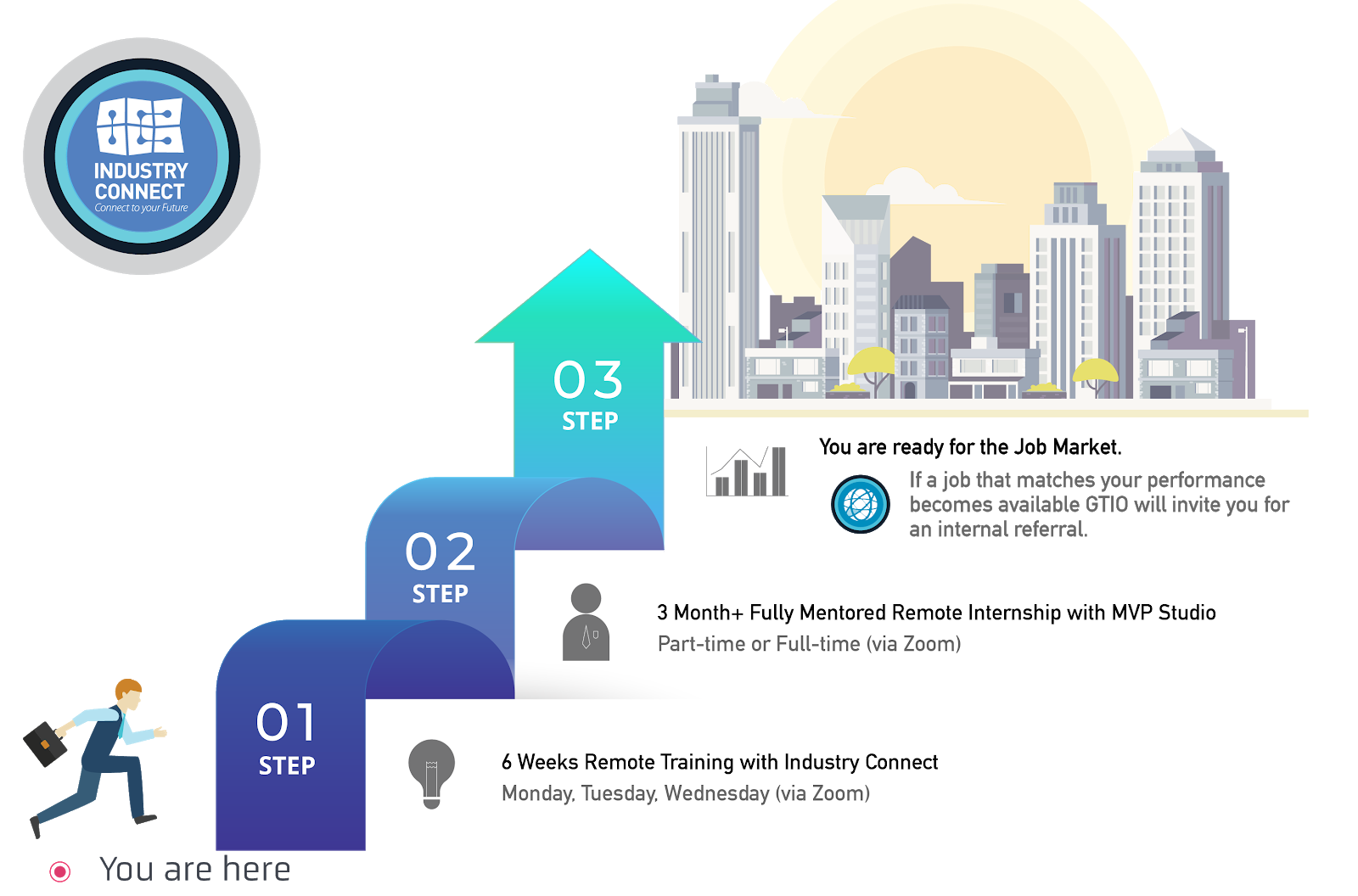 OUR PROGRAMMES
Our Job-Ready training programmes focus on,
Software Development
Business Intelligence (or Data Analyst)
Test Analyst
PROGRAMME STRUCTURE
Six Weeks Training Classes (Practical Tech Skills)
Three Months (or more) Structured Internship on Large Commercial-Scale Projects (Learning enhanced, flexible Hours)
Employer Network (job analysis and internal referral if goals are met)
You can join us via Zoom (live face-to-face meeting) remotely from anywhere and "download" the valuable knowledge & experiences from our tech experts across different tech centres.
Watch 300+ Stories of Career Starters in IT/Software