Industry Connects' programming internship is the gateway to a fulfilling career in the world of IT. We have helped dozens of graduates with their careers, by setting them on the path to success! Take a look at some of our previous Interns, and what they have to say about our programming internship.
Attending your programming internship enhanced my knowledge about the latest technologies and techniques in software development; those that are not accessible through Google search, nor from online training videos. Particularly, the talk sessions from senior software developers, company CEOs, and recruiters, gave me deeper understanding of working and communicating effectively within a team,  employers' expectations of junior software developers, and most importantly, how to stand out of the crowd to get interviews using social media and online technologies.
In addition, the theoretical sessions that addressed the areas of interest in software development industry were absolutely efficient in suggesting and discussing solutions for contemporary problems. In-class discussions together with assignments helped me a lot to keep myself up-to-date with the new issues that I was learning every week.
I strongly recommend your programming internship to any serious job-seeker programmer, particularly those hunting a first job in software development in New Zealand.
Being offered a job position overseas, unfortunately I missed the opportunity to get involved in the internship project. Nevertheless, I definitely remain in touch with you and my enthusiastic classmates. Thanks again for a job well done.
Roohollah KJ
Thank you Industry Connect for all.
I never regret that I came to the Industry Connect after my graduating. I never regret that I introduced my friend to join in the programming internship as well. Because all things happened were good, and will be good.
Industry Connect really do their good job to bring graduates to the Industry. They have really good technical seniors that support, and direct you to gain commercial experience during the internship time and to find a job.
After my graduating from University, I have many unclear directions to start my career. But with Industry, I found what my passion is and what my clear direction for my career is.
It is not only about the things you learnt or got experience from the Industry, but also how you can be yourself; motivate yourself to be the best to get a job.
I strongly recommend you to join in and experience with what I have been so far. Surely, you will be successful. Do not hesitate to contact me if you have further question @Skype: nglthu or nglthu@gmail.com
LeThu Nguyen
If you have ever thought that a degree from university can not help you to get your dream job, it's the time to do something differently rather than waiting for recruiter's response. After nearly 20 rejected letters from recruiters due to the lack of commercial experience, I was struggling to think positively about becoming software developer. One introductory meeting with Industry Connect has actually changed my life, I realised it's pathway to gain commercial experience and get my dream job. And joining Industry Connect was the best decision I ever made, it showed me the door to get into the IT industry with number of knowledgeable sessions from industry expert, senior software developer, CEOs, top recruiters. I finally landed my dream job as Software Developer at Central Station Software and have an opportunity to work in large scale project using cutting edge technology.
I strongly recommend this programming internship for anyone who really wants to become a software developer, even if you are graduates, inexperienced or experienced developers. If you need any information about this programme, feel free to contact me at 021 349 359 or justin.pham@fourthought.co.nz
Justin Pham
---
What is Industry Connect?
Industry Connect is an IT/Software Career Launchpad that has everything you need to kick-start your IT/software career in AU, NZ, UK, IE, SG, HK, IN, ID, VN & PH.
Industry Connect's Ecosystem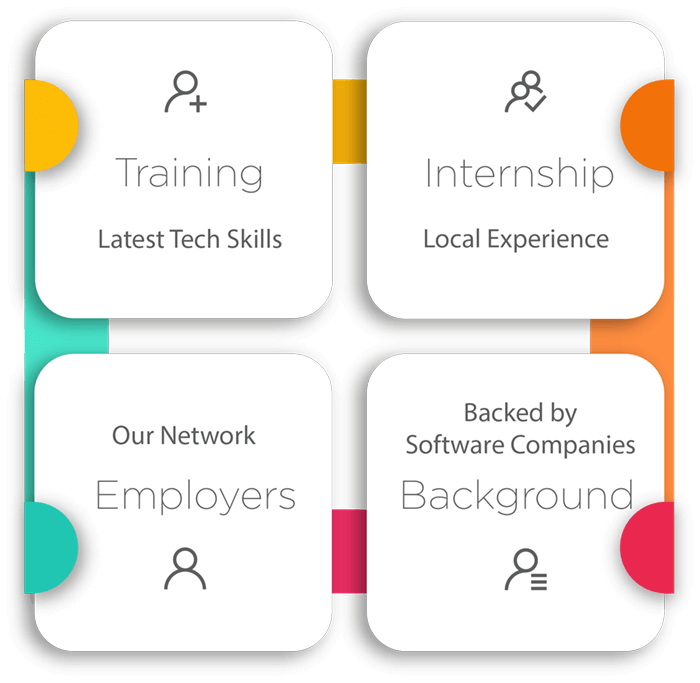 We have been helping career changers, recent IT graduates and people with career gap to start their IT/software careers.
Over the years, we have helped hundreds kick-start an IT/software career. (Verifiable evidences are available on this website)
OUR CORE
We are an innovative software training school backed by global/local software companies. Our ecosystem is an incubation process that supports our participants until they launch a tech career.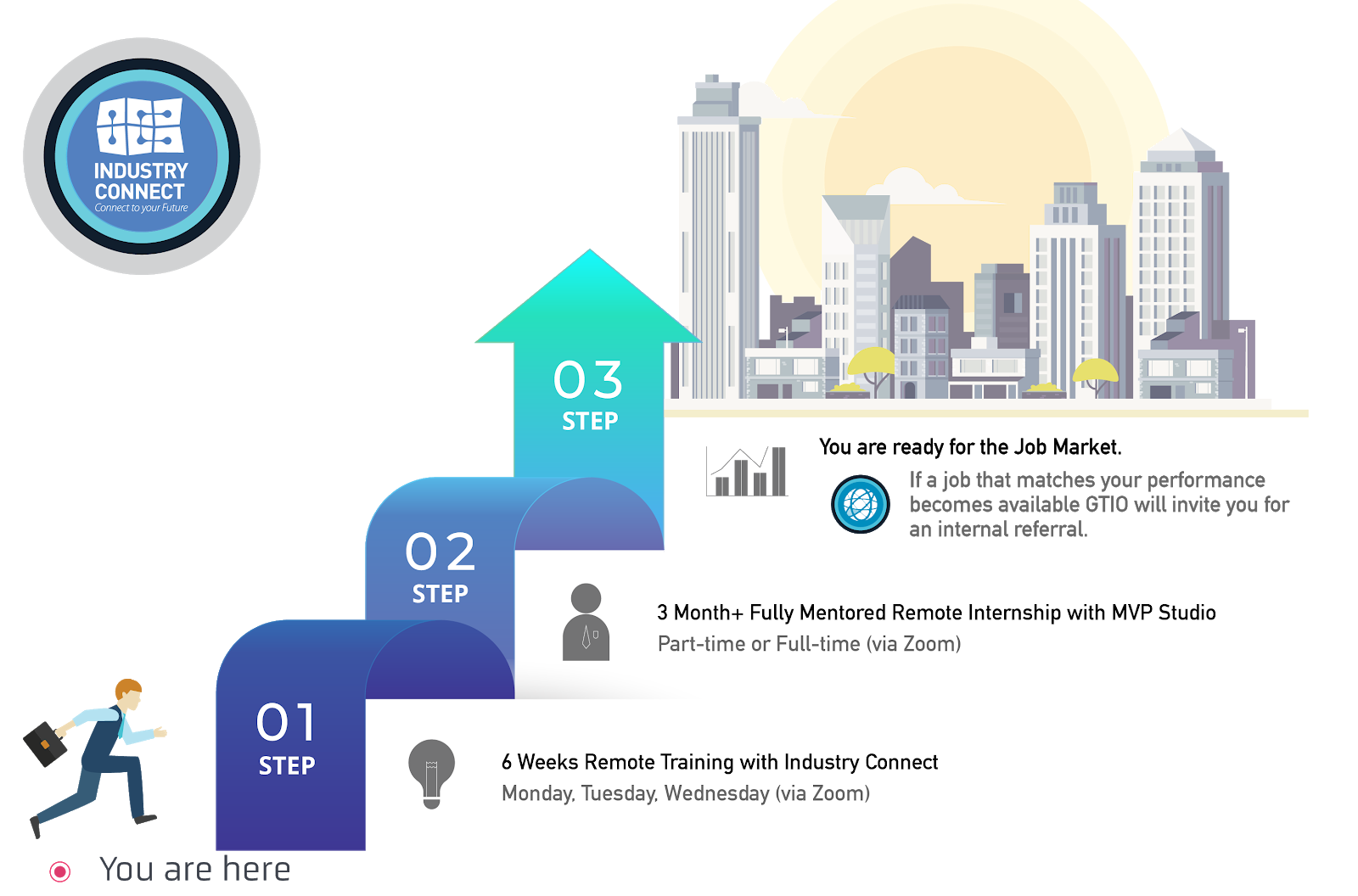 OUR PROGRAMMES
Our Job-Ready training programmes focus on,
Software Development
Business Intelligence (or Data Analyst)
Test Analyst
PROGRAMME STRUCTURE
Six Weeks Training Classes (Practical Tech Skills)
Three Months (or more) Structured Internship on Large Commercial-Scale Projects (Learning enhanced, flexible Hours)
Employer Network (job analysis and internal referral if goals are met)
You can join us via Zoom (live face-to-face meeting) remotely from anywhere and "download" the valuable knowledge & experiences from our tech experts across different tech centres.
Watch 300+ Stories of Career Starters in IT/Software