Software development jobs may seem evergreen, but in the IT industry, seasons change fast. This means computer science graduates need to keep abreast of new developments to remain relevant and retain a competitive advantage over fellow job applicants. With companies constantly increasing investment in tech, e-commerce and software development, programming is now one of the top three in-demand skills in the NZ tech sector. However, despite demand, employers still require up-to-date knowledge and practical skills that can only be gained on the job or through an IT internship.
A few sectors have stood-out in 2017 that you could become an expert in through one of our IT internships.
Platforms as a Service (PaaS)
PaaS is a cloud-based solution for developing, operating, and managing applications. As providers supply both hardware and software services, developers can log in via a web browser and begin building with minimal setup and capital cost. Successful examples of New Zealand start-ups using PaaS include Harmoney, a P2P lending platform based in Auckland, and Spotlight Reporting, a cloud-based, intelligence reporting organization based in Wellington. Although the first PaaS system was available in 2006, with Australia's cloud-based services revenue rising from $1.23bn to $4.55 between 2013 and 2018, the industry will continue to evolve and create jobs, such as this Business Intelligence Developer role.
Chatbots (a.k.a. Robo-Retail Staff)
Consumers increasingly demand better customer service from their retailers and with the rise of e-commerce, consumers expect support 24/7 – especially if the business operates in more than one country and needs to cater to all time zones. Customers might have questions about merchandise and when they contact a company via the in-site messaging service or social media, most expect a response within seconds. Rather than maintain a twenty-four-hour customer service staff (a by-gone era it seems), companies are adopting chatbots and chatbot-enhanced technology to keep customers happy after hours. While this may never completely replace real people during normal working hours, it is logical for companies to invest a considerable amount in software to minimize ongoing costs. Chatbots employ Natural Language Processing (NLP) to let programs understand free-form questions and reply to natural speech patterns. Gartner predicts that by 2020, 85% of customers brand interactions with companies will be without speaking to a human. Safe to say, this technology may become an essential skill for many IT jobs.
Artificial Intelligence/Machine Learning
With cloud computing and storage becoming widely affordable, experimenting with artificial intelligence has never been easier. As seen above, 2017 has seen a focus on using AI to improve the customer or user experience. The modern world is instant and consumers are no longer content to wait. Beyond simple communications, advances in AI enable companies to provide that service more personally while minimizing disruption caused by spikes in peak hours. Employers are looking for IT graduates with an understanding of AI and ML-powered customer-facing features like online assistants, website design tools, facial recognition, and recommendation engines. Successful Kiwi start-up companies include MyWave, and Quotient – an online intuitive quoting software developed in Hamilton.
With our final programming internship intake for 2017 coming up, you aren't too late to become a guru in one of these flourishing industries.
---
What is Industry Connect?
Industry Connect is an IT/Software Career Launchpad that has everything you need to kick-start your IT/software career in AU, NZ, UK, IE, SG, HK, IN, ID, VN & PH.
Industry Connect's Ecosystem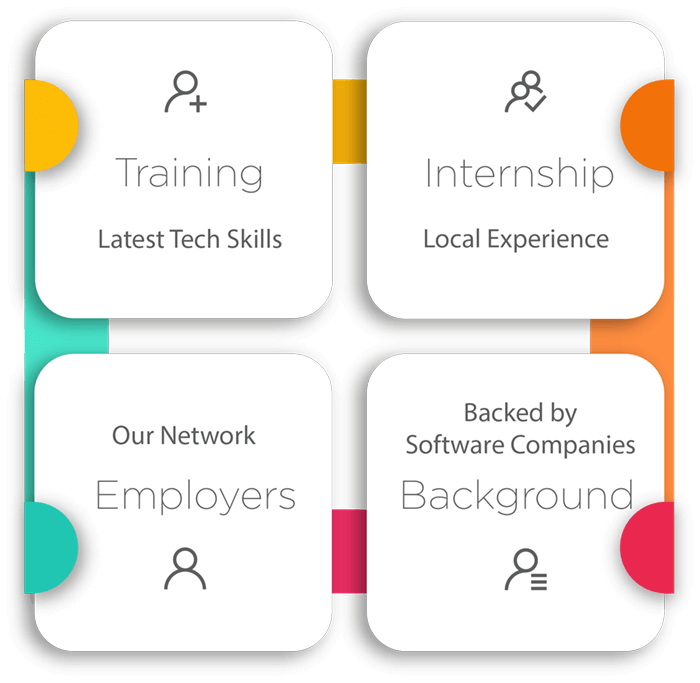 We have been helping career changers, recent IT graduates and people with career gap to start their IT/software careers.
Over the years, we have helped hundreds kick-start an IT/software career. (Verifiable evidences are available on this website)
OUR CORE
We are an innovative software training school backed by global/local software companies. Our ecosystem is an incubation process that supports our participants until they launch a tech career.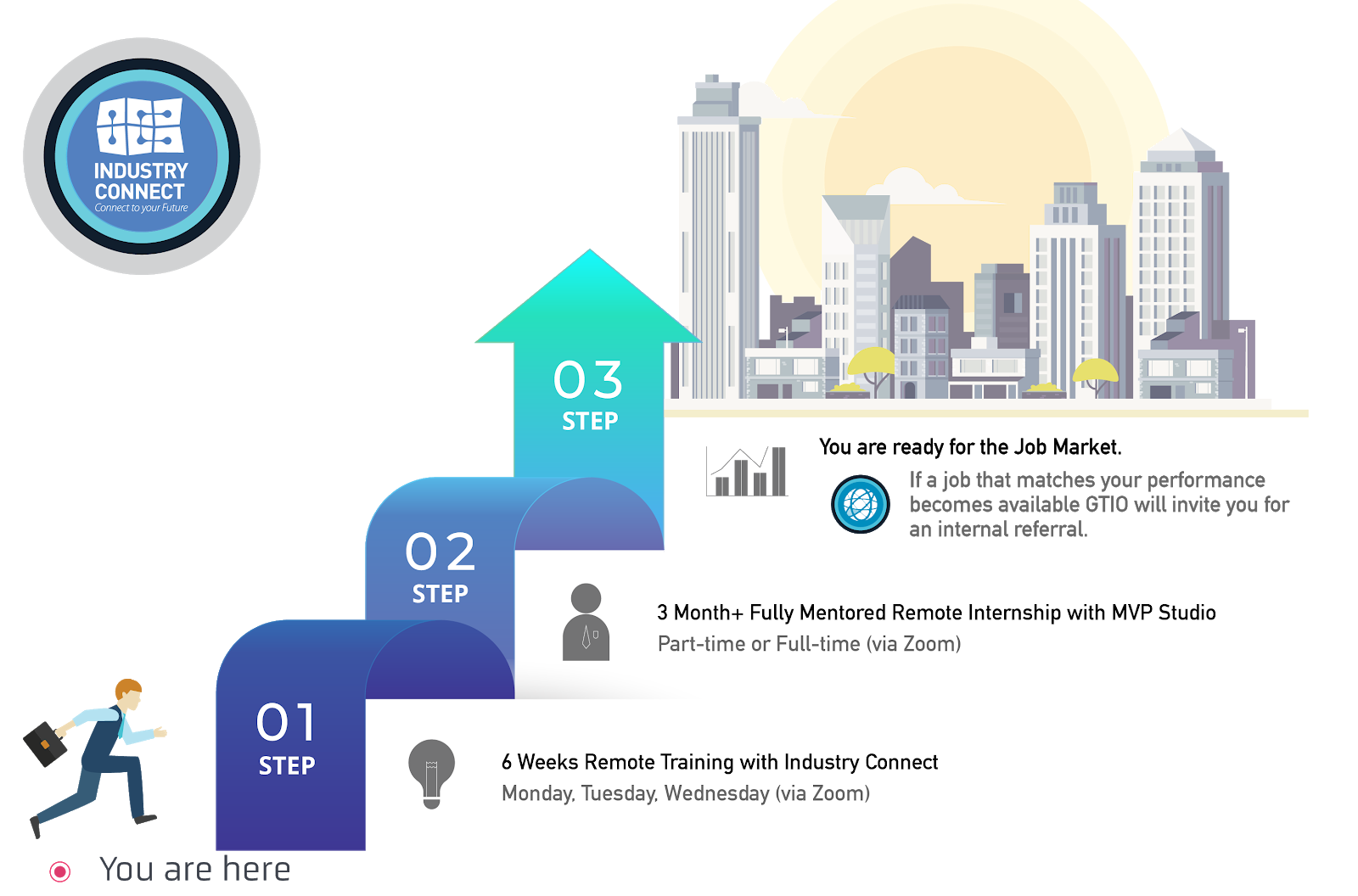 OUR PROGRAMMES
Our Job-Ready training programmes focus on,
Software Development
Business Intelligence (or Data Analyst)
Test Analyst
PROGRAMME STRUCTURE
Six Weeks Training Classes (Practical Tech Skills)
Three Months (or more) Structured Internship on Large Commercial-Scale Projects (Learning enhanced, flexible Hours)
Employer Network (job analysis and internal referral if goals are met)
You can join us via Zoom (live face-to-face meeting) remotely from anywhere and "download" the valuable knowledge & experiences from our tech experts across different tech centres.
Watch 300+ Stories of Career Starters in IT/Software